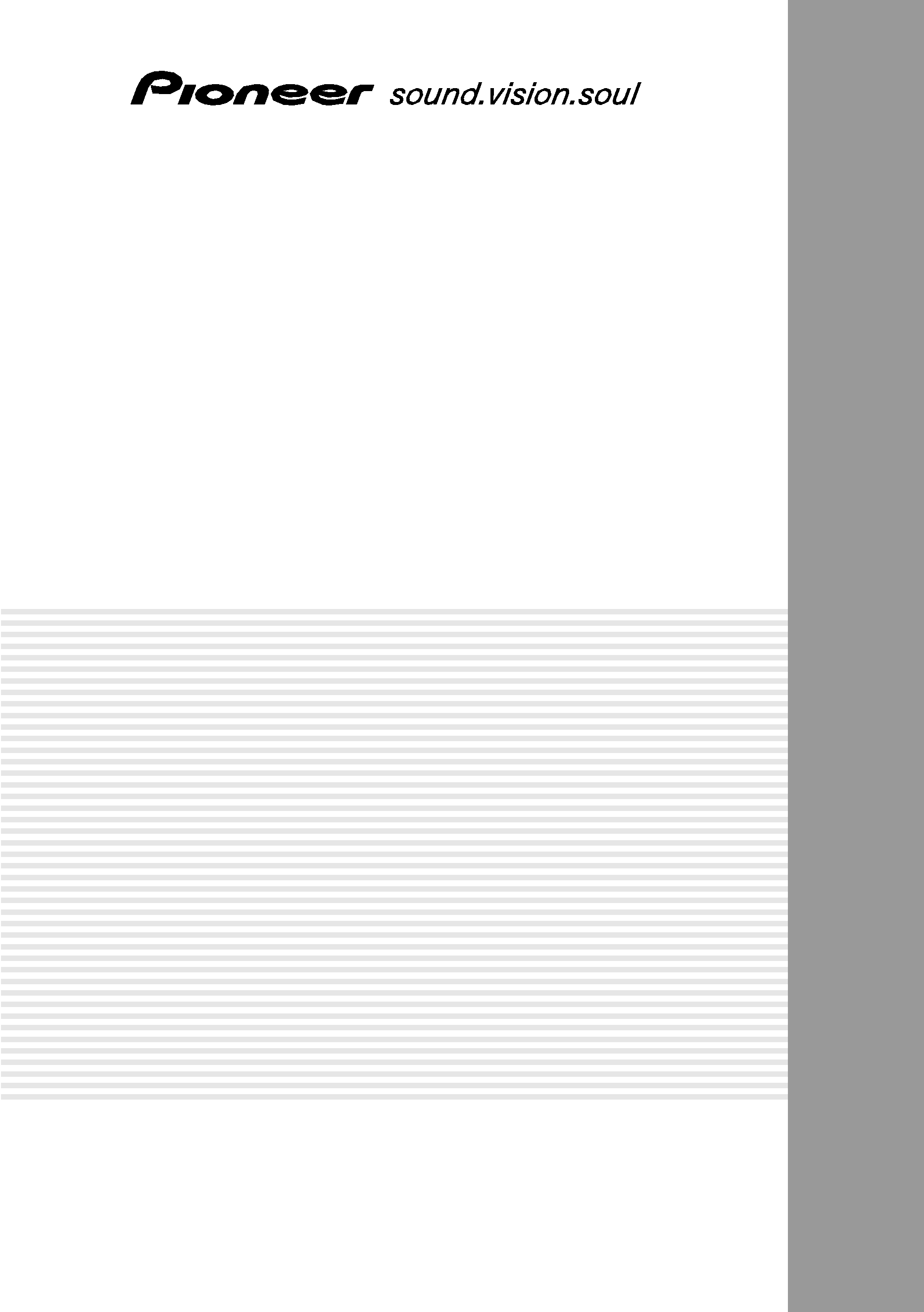 AUDIO/VIDEO MULTI-CHANNEL
---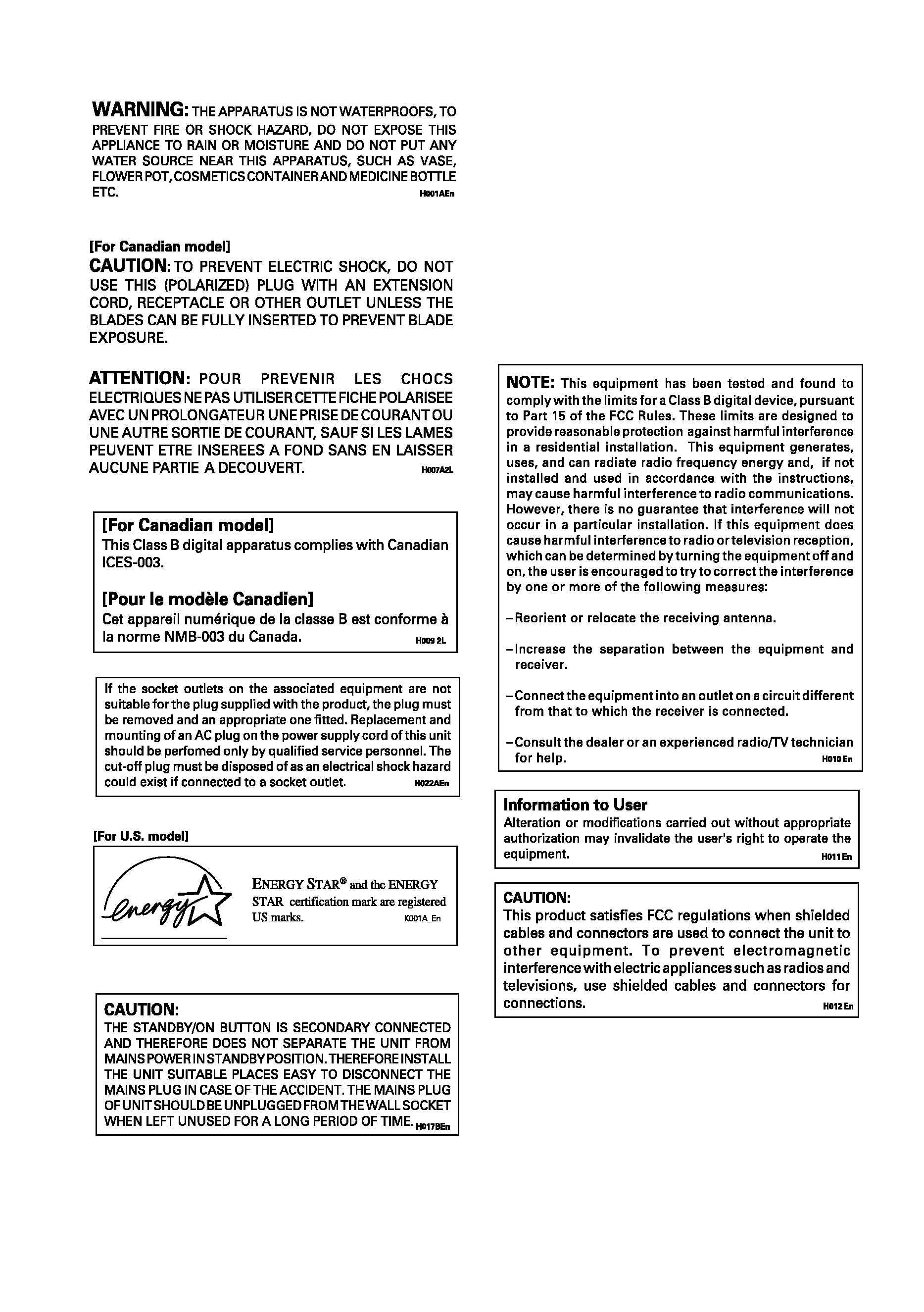 The serial number for this equipment is located in the
rear panel. Please write this serial number on your
enclosed warranty card and keep it in a secure area.
This is for your security.
Thank you for buying this Pioneer product.
Please read through these operating instructions
so you will know how to operate your model
properly. After you have finished reading the
instructions, put them away in a safe place for future
WARNING:
Handling the cord on this
product or cords associated with accessories
sold with the product will expose you to lead, a
chemical known to the State of California and
other governmental entities to cause cancer
and birth defects or other reproductive harm.
Wash hands after handling.
---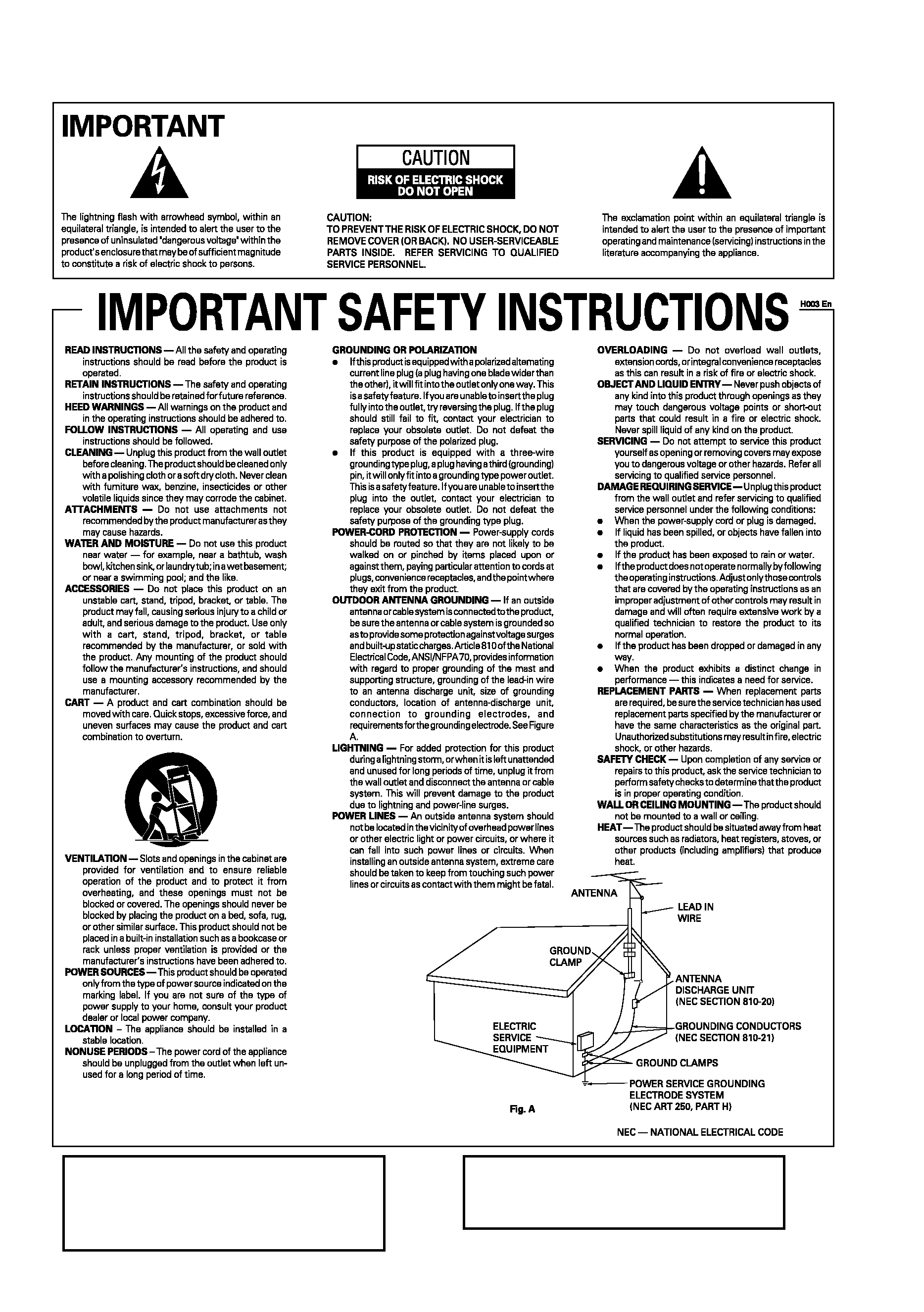 "DTS" ,"DTS-ES Extended Surround" and
"Neo:6" are trademarks of Digital Theater
Manufactured under license from Dolby
Laboratories. "Dolby", "Pro Logic",
"Surround EX", and the double-D symbol
are trademarks of Dolby Laboratories.
---

Checking what's in the box. . . . . . . . . . . . . . 6
Installing the receiver . . . . . . . . . . . . . . . . . . 6
Making cable connections . . . . . . . . . . . . . . 6
Loading the batteries. . . . . . . . . . . . . . . . . . . 6
Operating range of the remote
control unit . . . . . . . . . . . . . . . . . . . . . . . . . . . 7
Introduction to home theater . . . . . . . . . . . . 8
Listening to Surround Sound . . . . . . . . . . . . 9
Using the Quick Setup . . . . . . . . . . . . . . . . 13
Audio/Video cords . . . . . . . . . . . . . . . . . . . . 15
S-video cables . . . . . . . . . . . . . . . . . . . . . . . 15
Component video cords . . . . . . . . . . . . . . . 15
Digital audio coaxial cords/
Optical cables . . . . . . . . . . . . . . . . . . . . . . . 15
Connecting digital components . . . . . . . . . 16
Connecting audio components . . . . . . . . . 17
Connecting DVD multi-channel
components . . . . . . . . . . . . . . . . . . . . . . . . . 18
Connecting video components. . . . . . . . . . 19
Connecting to the front panel
video terminal . . . . . . . . . . . . . . . . . . . . . . 19
Connecting antennas . . . . . . . . . . . . . . . . . 20
FM wire antenna . . . . . . . . . . . . . . . . . . . . 20
AM loop antenna. . . . . . . . . . . . . . . . . . . . 20
Using external antennas . . . . . . . . . . . . . 20
Connecting the speakers (VSX-D712) . . . . 21
Connecting the speakers (VSX-D812) . . . . 22
Speaker terminals . . . . . . . . . . . . . . . . . . . 23
A and B speaker systems . . . . . . . . . . . . . 23
Hints on speaker placement . . . . . . . . . . 23
Connecting additional amplifiers . . . . . . . . 26
AC outlet . . . . . . . . . . . . . . . . . . . . . . . . . . . . 27
Power cord caution . . . . . . . . . . . . . . . . . . 27
Operating other Pioneer components . . . . 28
Front panel . . . . . . . . . . . . . . . . . . . . . . . . . . 29
Display . . . . . . . . . . . . . . . . . . . . . . . . . . . . . 31
Remote control. . . . . . . . . . . . . . . . . . . . . . . 33
Introduction to Sound Modes . . . . . . . . . . . 36
Stereo/Direct . . . . . . . . . . . . . . . . . . . . . . . 36
Standard mode . . . . . . . . . . . . . . . . . . . . . 36
Advanced Surround modes . . . . . . . . . . . 37
Choosing the input signal . . . . . . . . . . . . . . 37
Listening to multi-channel playback . . . . . 38
Using Stereo/Direct . . . . . . . . . . . . . . . . . . . 39
Using Advanced Surround . . . . . . . . . . . . . 39
Channel (SB CH) . . . . . . . . . . . . . . . . . . . . . 40
Using the Virtual Surround Back
mode (VSB). . . . . . . . . . . . . . . . . . . . . . . . . . 41
Using Midnight and Loudness listening . . 42
Using the tone controls . . . . . . . . . . . . . . . . 42
Playing other sources . . . . . . . . . . . . . . . . . 42
Selecting the multi-channel
analog inputs . . . . . . . . . . . . . . . . . . . . . . . . 43
Using the sleep timer . . . . . . . . . . . . . . . . . 43
06 Setting up the receiver
Choosing your receiver setup . . . . . . . . . . . 44
Speaker setting . . . . . . . . . . . . . . . . . . . . . 45
Surround back speaker setting . . . . . . . . 46
Subwoofer setting . . . . . . . . . . . . . . . . . . . 46
Crossover frequency setting. . . . . . . . . . . 46
LFE attenuator setting. . . . . . . . . . . . . . . . 47
Front left speaker distance setting . . . . . 47
Center speaker distance setting . . . . . . . 47
Front right speaker distance setting . . . . 48
distance setting . . . . . . . . . . . . . . . . . . . . . 48
distance setting . . . . . . . . . . . . . . . . . . . . . 48
---

Surround left speaker distance setting . . 48
Subwoofer distance setting . . . . . . . . . . . 49
Dynamic range control setting . . . . . . . . . 49
Dual mono setting . . . . . . . . . . . . . . . . . . . 49
Component video input settings . . . . . . . 49
input setting (VSX-D812 only) . . . . . . . . . . 50
Digital input settings . . . . . . . . . . . . . . . . . 50
Manually calibrating your listening
area (MCACC) . . . . . . . . . . . . . . . . . . . . . . . . 51
Setting separate channel levels for
listening modes . . . . . . . . . . . . . . . . . . . . . . 52
Listening to the radio . . . . . . . . . . . . . . . . . . 54
Improving FM stereo sound . . . . . . . . . . . 54
Tuning directly to a station . . . . . . . . . . . . 54
Saving station presets . . . . . . . . . . . . . . . . . 55
Naming station presets. . . . . . . . . . . . . . . 56
Listening to station presets. . . . . . . . . . . . 56
Making an audio or a video recording . . . . 57
09 Controlling the rest of your
Setting the remote to control other
components . . . . . . . . . . . . . . . . . . . . . . . . . 58
Selecting preset codes directly . . . . . . . . . . 58
Clearing all the remote control settings . . . 59
Direct function . . . . . . . . . . . . . . . . . . . . . . . 59
Controls for TVs. . . . . . . . . . . . . . . . . . . . . . . 60
Controls for other components . . . . . . . . . . 61
Preset Code List . . . . . . . . . . . . . . . . . . . . . . 63
10 Additional information
Troubleshooting . . . . . . . . . . . . . . . . . . . . . . 65
Resetting the main unit . . . . . . . . . . . . . . . . 67
Specifications . . . . . . . . . . . . . . . . . . . . . . . . 68
Cleaning the unit . . . . . . . . . . . . . . . . . . . . 69
---