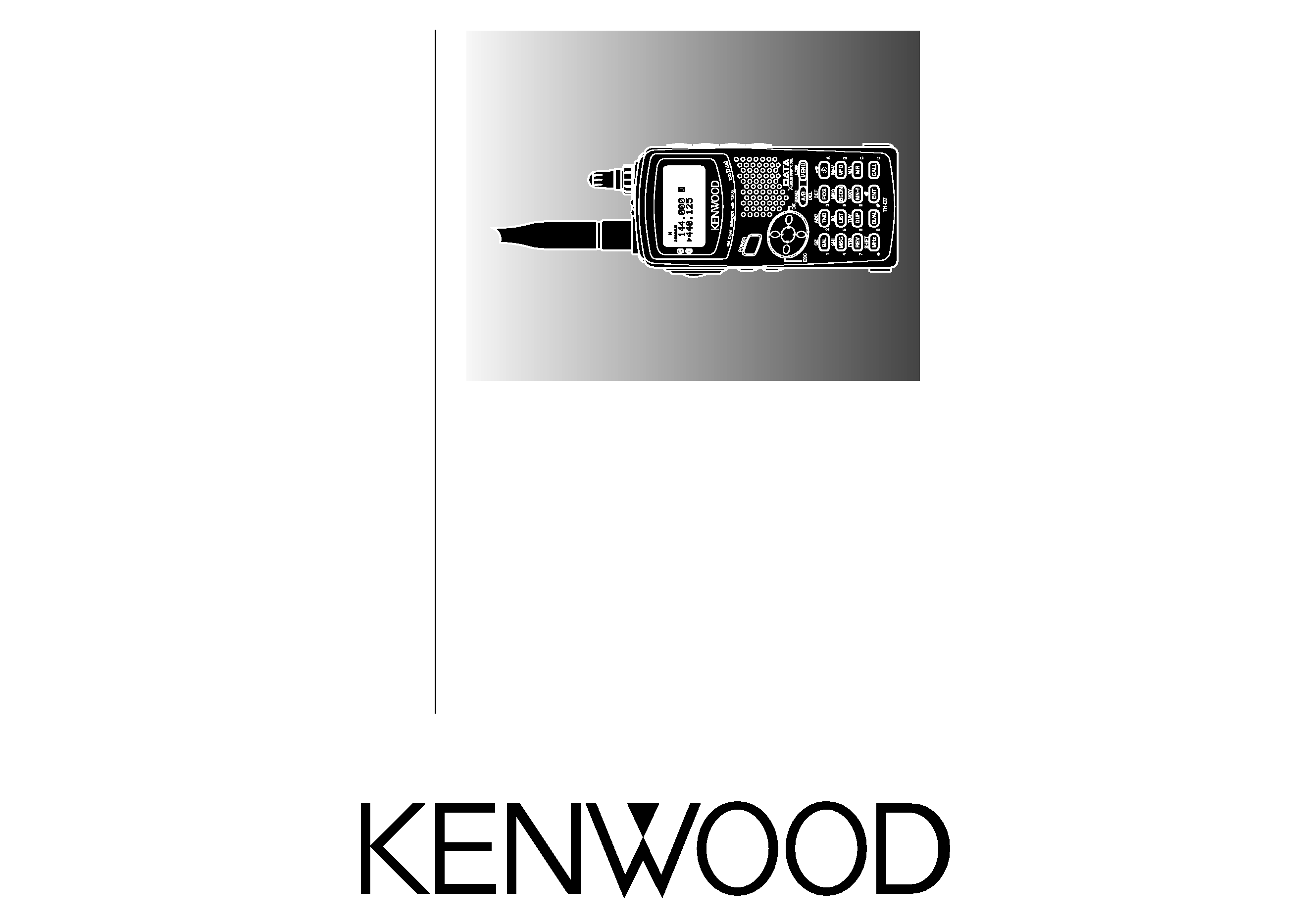 144/440 MHz FM DUAL BANDER
144/430 MHz FM DUAL BANDER
---

We are grateful you decided to purchase this
KENWOOD FM Dual Bander. KENWOOD always
provides Amateur Radio products which surprise and
excite serious hobbyists. This transceiver is no
exception. This time KENWOOD presents a handheld
with a built-in TNC to make data communications much
more convenient than before. KENWOOD believes that
this product will satisfy your requests on both voice and
MODELS COVERED BY THIS MANUAL
The models listed below are covered by this manual.
TH-D7A: 144/440 MHz FM Dual Bander
TH-D7E: 144/430 MHz FM Dual Bander
This transceiver has the following main features.
· Has a built-in TNC which conforms to the AX.25
protocol. With a portable computer, allows you to
enjoy Packet operation quite easily.
· Includes a program for dealing with data formats
supported by Automatic Packet/ Position Reporting
· Is capable of receiving packet data on one band while
receiving audio on another band.
· Contains a total of 200 memory channels to program
frequencies and other various data. Allows each
memory channel to be named using up to 8
alphanumeric and special ASCII characters.
· If programmed, the built-in Continuous Tone Coded
Squelch System (CTCSS) rejects unwanted calls from
· Equipped with an easy-to-read large LCD with
alphanumeric display capability.
· Employs a 4-way cursor key so that you can program
most of the functions with only one hand.
· Enhances the functions of an optional VC-H1
Interactive Visual Communicator designed for
plug-and-play color slow-scan television (SSTV).
· Utilizes Sky Command System
a KENWOOD HF transceiver at a remote location
---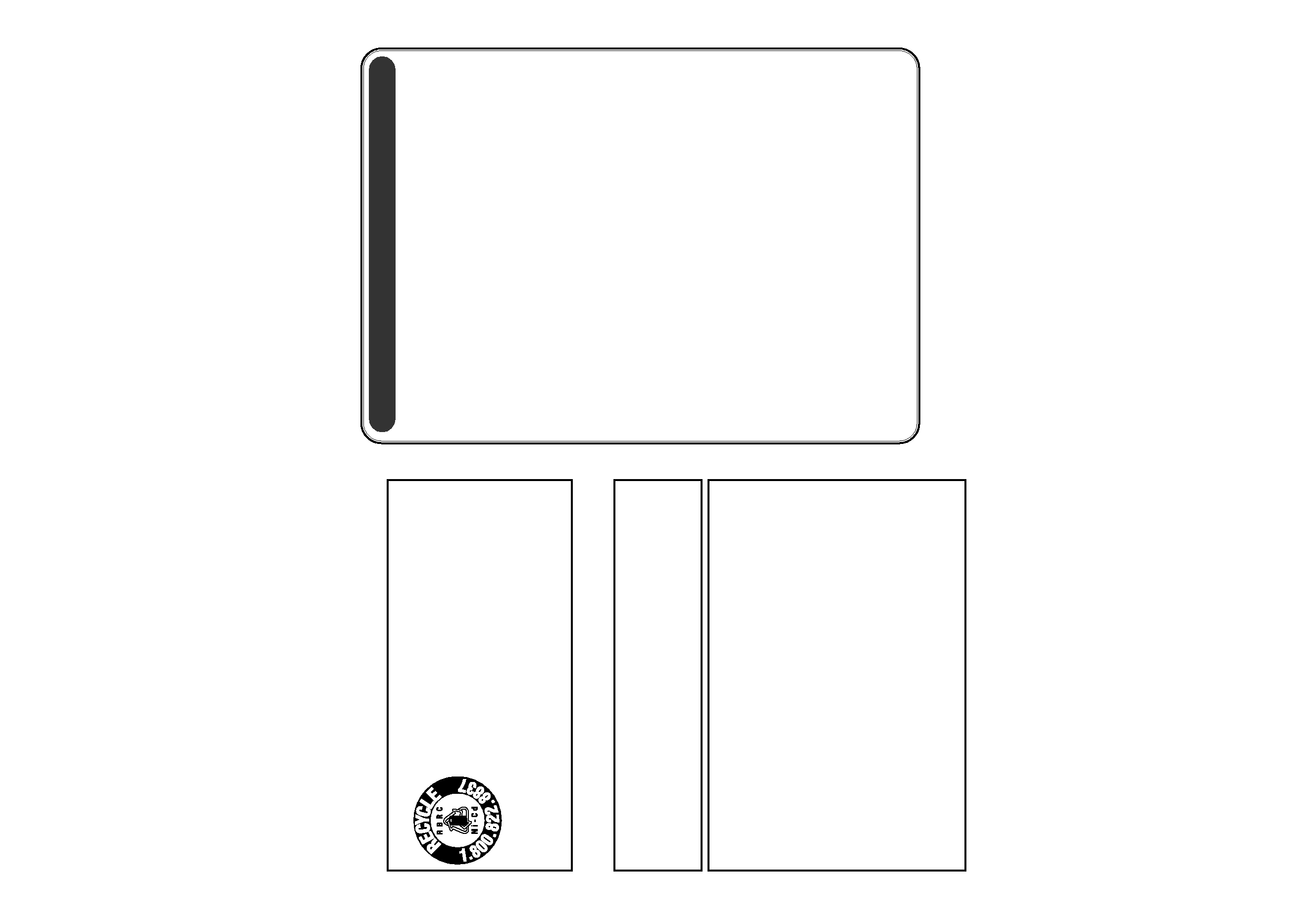 Please observe the following precautions to prevent
fire, personal injury, or transceiver damage:
Do not transmit with high output power for
extended periods. The transceiver may overheat.
Do not modify this transceiver unless instructed by
this manual or by KENWOOD documentation.
When using a regulated power supply, connect the
specified DC cable (option) to the DC IN jack on
the transceiver. The supply voltage must be
between 5.5 V and 16 V to prevent damaging the
When connecting the transceiver to a cigarette
lighter socket in a vehicle, use the specified
cigarette lighter cable (option).
Do not expose the transceiver to long periods of
direct sunlight nor place the transceiver close to
Do not place the transceiver in excessively dusty
areas, humid areas, wet areas, nor on unstable
If an abnormal odor or smoke is detected coming
from the transceiver, turn OFF the power
immediately and remove the battery case or the
battery pack from the transceiver. Contact your
authorized KENWOOD dealer, customer service,
One or more of the following statements may be
The RBRC Recycle seal found on KENWOOD
nickel-cadmium (Ni-Cd) battery packs indicates
KENWOOD's voluntary participation in an industry
program to collect and recycle Ni-Cd batteries after
their operating life has expired. The RBRC program
is an alternative to disposing Ni-Cd batteries with
your regular refuse or in municipal waste streams,
which is illegal in some areas.
For information on Ni-Cd battery recycling in your area, call (toll free)
1-800-8-BATTERY (1-800-822-8837).
KENWOOD's involvement in this program is part of our commitment
to preserve our environment and conserve our natural resources.
This equipment generates or uses radio frequency energy. Changes
or modifications to this equipment may cause harmful interference
unless the modifications are expressly approved in the instruction
manual. The user could lose the authority to operate this equipment
if an unauthorized change or modification is made.
INFORMATION TO THE DIGITAL DEVICE USER REQUIRED BY
This equipment has been tested and found to comply with the limits
for a Class B digital device, pursuant to Part 15 of the FCC Rules.
These limits are designed to provide reasonable protection against
harmful interference in a residential installation.
This equipment generates, uses and can generate radio frequency
energy and, if not installed and used in accordance with the
instructions, may cause harmful interference to radio communications.
However, there is no guarantee that the interference will not occur in a
particular installation. If this equipment does cause harmful
interference to radio or television reception, which can be determined
by turning the equipment off and on, the user is encouraged to try to
correct the interference by one or more of the following measures:
Reorient or relocate the receiving antenna.
Increase the separation between the equipment and receiver.
Connect the equipment to an outlet on a circuit different from that
to which the receiver is connected.
Consult the dealer for technical assistance.
---

SUPPLIED ACCESSORIES ...................................... 1
CONVENTIONS FOLLOWED IN THIS MANUAL ....... 1
INSTALLING THE NiCd BATTERY PACK .................. 2
CHARGING THE NiCd BATTERY PACK ................... 2
INSTALLING THE ANTENNA .................................... 3
INSTALLING THE HAND STRAP/ BELT HOOK ......... 3
INSTALLING ALKALINE BATTERIES ........................ 4
CONNECTING WITH A REGULATED POWER
SUPPLY .................................................................... 5
CONNECTING WITH A CIGARETTE LIGHTER
SOCKET .................................................................... 5
SWITCHING POWER ON/OFF ................................. 7
ADJUSTING VOLUME .............................................. 7
SELECTING A BAND ................................................ 7
SELECTING A FREQUENCY .................................... 7
ADJUSTING SQUELCH ............................................ 8
TRANSMITTING ........................................................ 9
Selecting Output Power ........................................ 9
ORIENTATION ......................................................... 10
INDICATORS ........................................................... 11
CURSOR KEYS ...................................................... 12
BAND A & B ............................................................. 12
BASIC TRANSCEIVER MODES .............................. 13
KEYPAD DIRECT ENTRY ....................................... 15
MENU ACCESS ...................................................... 16
MENU CONFIGURATION ....................................... 17
OPERATING THROUGH REPEATERS
PROGRAMMING OFFSET ...................................... 21
Selecting Offset Direction .................................... 21
Selecting Offset Frequency ................................. 21
Activating Tone Function ..................................... 22
Selecting a Tone Frequency ................................ 22
AUTOMATIC REPEATER OFFSET ......................... 23
REVERSE FUNCTION ............................................ 24
AUTOMATIC SIMPLEX CHECK (ASC) .................... 24
TONE FREQ. ID ...................................................... 25
ODD-SPLIT MEMORY CHANNEL? ......................... 26
STORING SIMPLEX FREQUENCIES OR
STANDARD REPEATER FREQUENCIES ............... 27
STORING ODD-SPLIT REPEATER
FREQUENCIES ....................................................... 27
RECALLING A MEMORY CHANNEL ....................... 28
CLEARING A MEMORY CHANNEL ......................... 28
NAMING A MEMORY CHANNEL ............................. 29
CALL CHANNEL (TH-D7A ONLY) ............................ 30
Recalling the Call Channel .................................. 30
Reprogramming the Call Channel ....................... 30
MEMORY-TO-VFO TRANSFER .............................. 31
CHANNEL DISPLAY ................................................ 31
PARTIAL OR FULL RESET? .................................... 32
---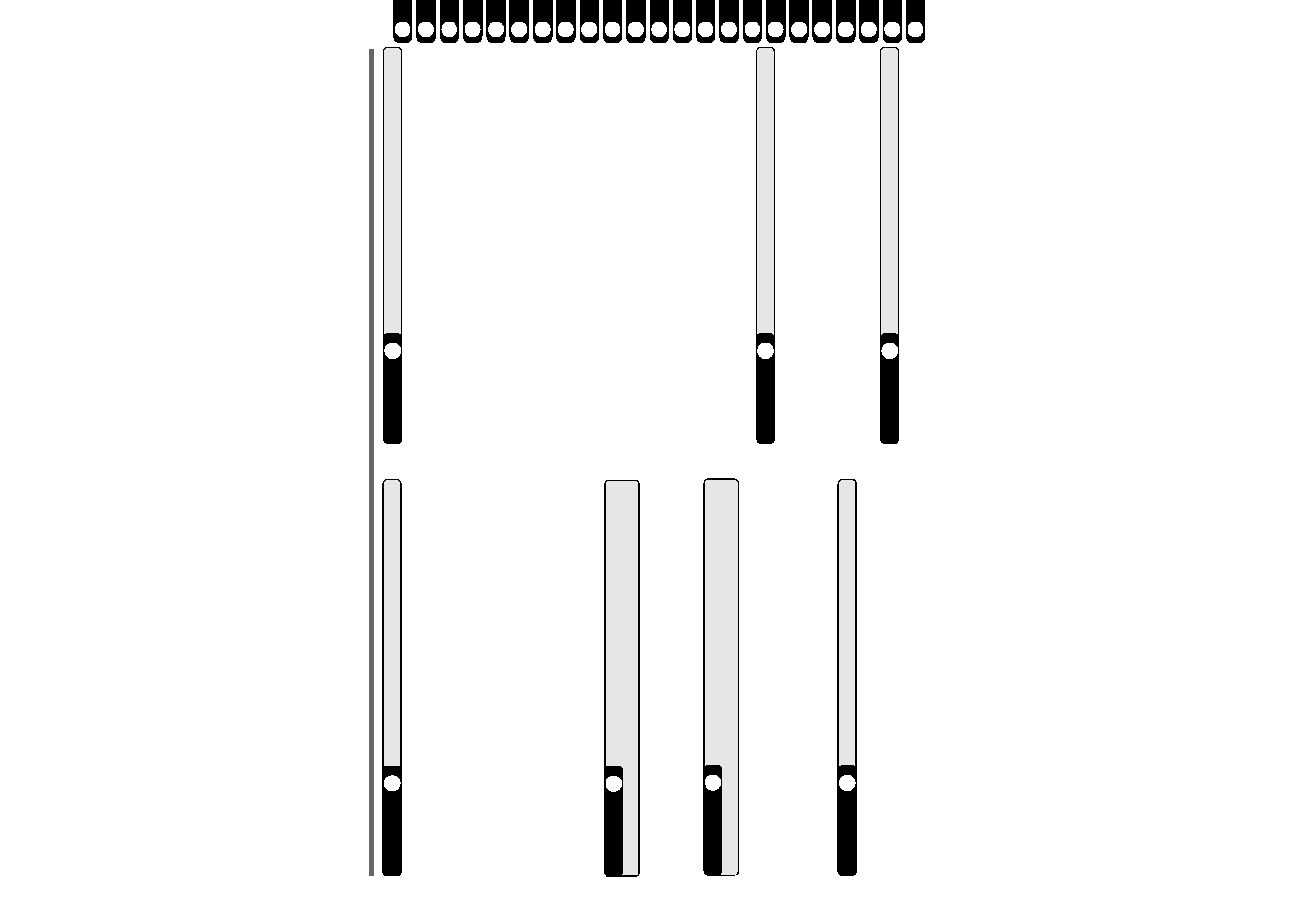 DIRECT FREQUENCY ENTRY ............................... 45
CHANGING FREQUENCY STEP SIZE ................... 46
PROGRAMMABLE VFO .......................................... 46
TONE ALERT .......................................................... 47
BEEP ON/OFF ........................................................ 47
ADJUSTING VOLUME BALANCE ........................... 48
LAMP FUNCTION ................................................... 48
ADJUSTING DISPLAY CONTRAST ........................ 48
BLANKING A BAND DISPLAY ................................. 48
AUTOMATIC POWER OFF (APO) ........................... 49
BATTERY SAVER .................................................... 49
POWER-ON MESSAGE .......................................... 50
TRANSCEIVER LOCK ............................................ 50
TX INHIBIT .............................................................. 51
SWITCHING AM/FM MODE (TH-D7A ONLY) .......... 51
ADVANCED INTERCEPT POINT (AIP) ................... 51
SWITCHING TX DEVIATION (TH-D7E ONLY) ......... 51
CONNECTING WITH A PERSONAL COMPUTER .. 53
OPERATING TNC ................................................... 53
PREPARATION FLOW ............................................ 54
SELECTING DATA BAND ........................................ 55
FULL DUPLEX ......................................................... 55
DX PACKETCLUSTERS MONITOR
SELECTING SCAN RESUME METHOD ................. 34
VFO SCAN .............................................................. 35
MEMORY SCAN ...................................................... 35
Locking Out a Memory Channel .......................... 36
MHz SCAN .............................................................. 36
PROGRAM SCAN ................................................... 37
Setting Scan Limits ............................................. 37
Using Program Scan ........................................... 38
CALL/VFO SCAN (TH-D7A ONLY) .......................... 38
CALL/MEMORY SCAN (TH-D7A ONLY) .................. 38
CONTINUOUS TONE CODED SQUELCH
SELECTING A CTCSS FREQUENCY ..................... 39
USING CTCSS ........................................................ 40
CTCSS FREQ. ID .................................................... 40
DUAL TONE MULTI-FREQUENCY (DTMF)
MANUAL DIALING .................................................. 41
TX Hold .............................................................. 41
AUTOMATIC DIALER .............................................. 42
Storing a DTMF Number in Memory .................... 42
Transmitting a Stored DTMF Number .................. 43
---