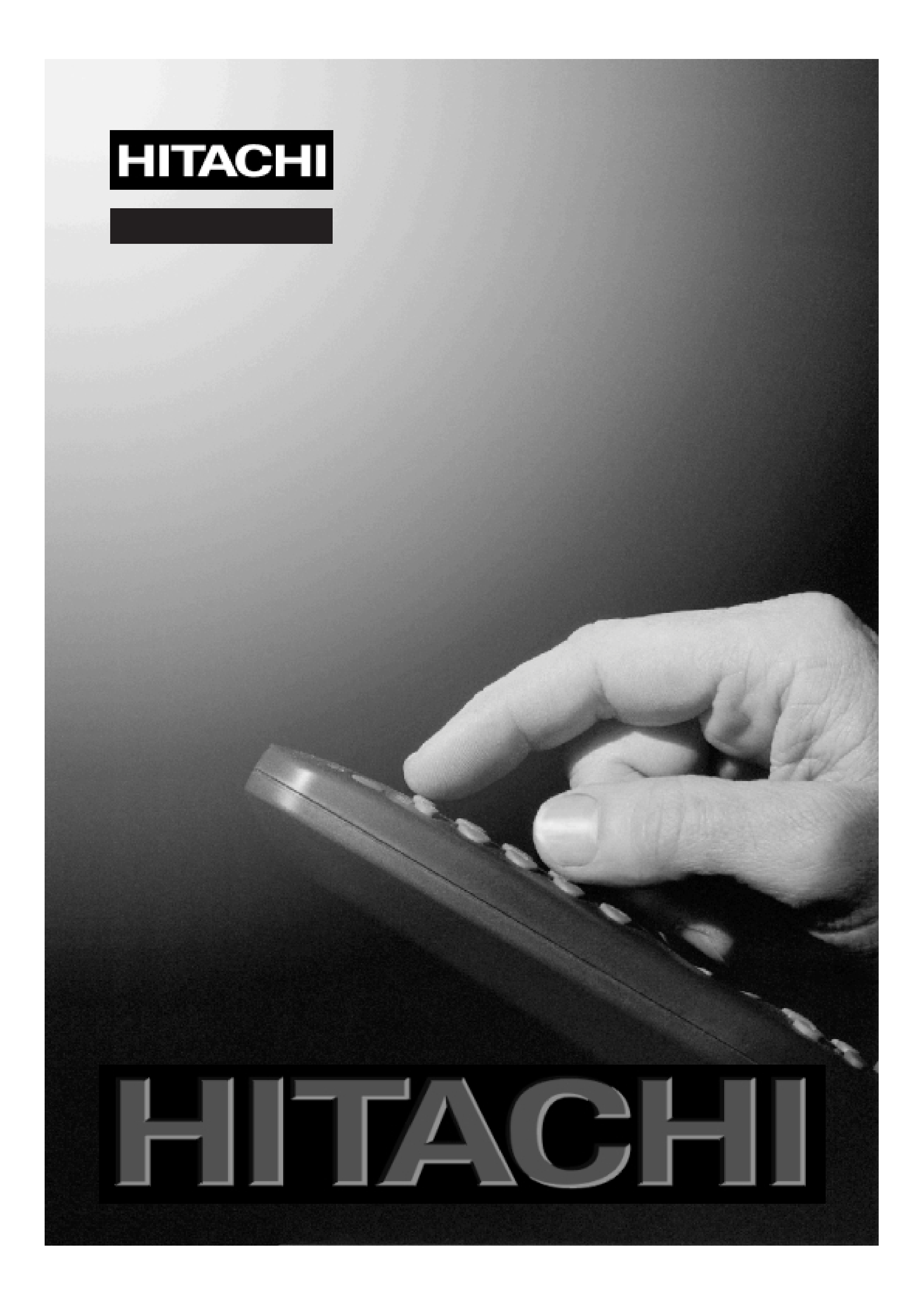 ---

Double-digit (- -) .....................................55
Personal Preferences (PP) ....................55
Sound Indicator ......................................55
Picture and Picture (PAP) .......................55
Picture Mode ...........................................56
Mute Indicator .........................................56
Volume Bar .............................................56
AV Modes ................................................56
PC MODE ................................................... 57
Installation ..............................................57
Switching from TV to PC .........................57
Main Menu in PC mode ..........................57
Sound Menu ...........................................57
Picture Menu ...........................................57
PIP Picture ..............................................58
PC and Picture (PAP) ..............................58
Feature Menu .........................................58
Geometry Menu ......................................58
Source Menu ..........................................59
PIP Source Menu ....................................59
TELETEXT .................................................. 60
To operate Teletext ..................................60
To select a page of Teletext ....................60
To Select Index Page ..............................60
To Select Double Height Text ..................60
Information .............................................60
To Stop Automatic Page Change ............60
To Select a Subcode Page .....................60
Fastext ....................................................61
To exit Teletext .........................................61
To Display the Time ................................61
Connect Peripheral Equipment ................ 62
PC Sound Connection ............................62
Via the Euroconnector ............................62
ViaAnt Input ............................................62
Decoder ..................................................62
TV and Video Recorder ..........................62
Search for and store the test signal
of the video recorder ...............................63
Camera and Camcorder ........................63
Connect the decoder to the video
recorder ..................................................63
Connecting Headphones .......................63
Connecting PC .......................................63
Antenna Connections ............................... 64
PC INPUT TYPICAL DISPLAY MODES ........ 65
Tips / Troubleshooting Guide .................... 66
On Digital mode .....................................66
On TV and monitor mode .......................66
Specifications ........................................... 68
UK Guarantee ............................................ 69
Wiring The Plug ...........................................2
Remote Control Buttons .............................3
Control Panel ...............................................4
Preparation .................................................6
Features ...................................................8
Safety Precautions .....................................9
Before Switching on your TV .................... 11
Power connection ................................... 11
Aerial Connections ................................. 11
How to connect other devices ................ 11
Inserting batteries in the remote control
handset .................................................. 11
Switching the TV ON/OFF .......................... 12
To switch the TV on .................................. 12
To switch the TV off .................................. 12
PREPARATION: .......................................... 13
TUNNING IN ...........................................13
Everyday Operation: .................................. 15
CHANGING CHANNELS ........................15
CHANNEL LIST ......................................17
GUIDE ....................................................18
SOUNDTRACK LANGUAGE ...................21
DIGITALTELETEXT ..................................... 22
ADVANCED OPERATION ............................ 24
CONFIGURING YOUR TV .......................24
IDTV UPGRADE ......................................26
EDITING THE CHANNEL LIST ...............30
PROTECTION .........................................32
FAVOURITE CHANNELS ........................34
PROGRAMME REMINDERSAND TIMERS35
RE-INSTALLATION .................................38
COMMON INTERFACE MENU ................42
Operating the TV ....................................... 45
Operating with the onset buttons ...........45
Operating with Remote Control ..............45
Menu System ............................................ 46
Sound Menu ...........................................46
Picture Menu ...........................................49
Feature Menu .........................................50
Installation Menu ....................................52
Program Menu ........................................53
Source Menu ..........................................54
PIP Picture Menu ....................................54
Other Features .......................................... 55
TV Status.................................................55
Programme Swap (P<P) ........................55
1549 UK-IDTV TV-DVB-22'' TFT IB-2-(Revised - 19x27).p65
---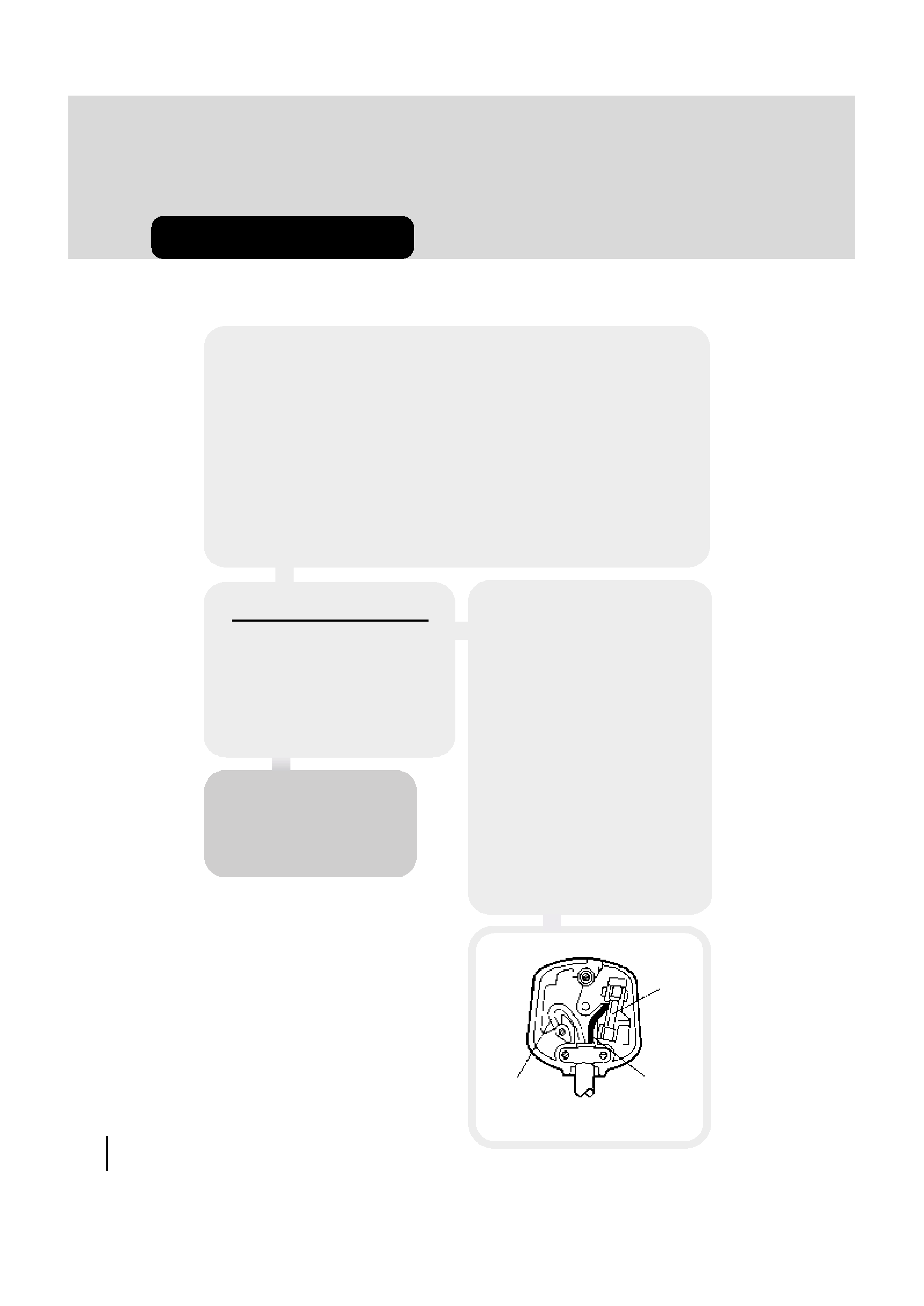 If your TV is fitted with a non-rewireable plug and you need to change the fuse, you will
need to refit the fuse cover. If you lose or damage the fuse cover, do not use the plug
until you have replaced the cover with a new one. You can get one from us. Make sure
you replace the fuse cover with one which is the same colour as the markings on the
If you have to change the plug because it is not suitable for your socket or it is
damaged, cut off the plug and fit another one following the wiring instructions below.
Please throw away the plug you have removed, as insertion into a mains socket
For your own safety, read the following instructions carefully before attempting to
connect this unit to the mains.
Your TV is designed to operate on 220
to 240V, 50Hz current only. Connecting it
to another power source may damage
The wires in the mains lead are coloured
The colours of the wires in the mains
lead from your TV may not be the same
identifying the terminals in your plug. So
please follow these instructions.
Connect the blue wire to the terminal
marked with the letter N or coloured
Connect the brown wire to the terminal
marked with the letter L or coloured red.
Do not connect any wire to the other ter-
If you use a 13 Amp (BS1363) plug, you
If you use any other type of plug, you
will also need a 5 Amp fuse either in the
plug or on the distribution board.
To prevent electric shocks,
r em ov e t he pl ug f ro m the
m ai ns s o ck e t be f or e y ou
1549 UK-IDTV TV-DVB-22'' TFT IB-2-(Revised - 19x27).p65
---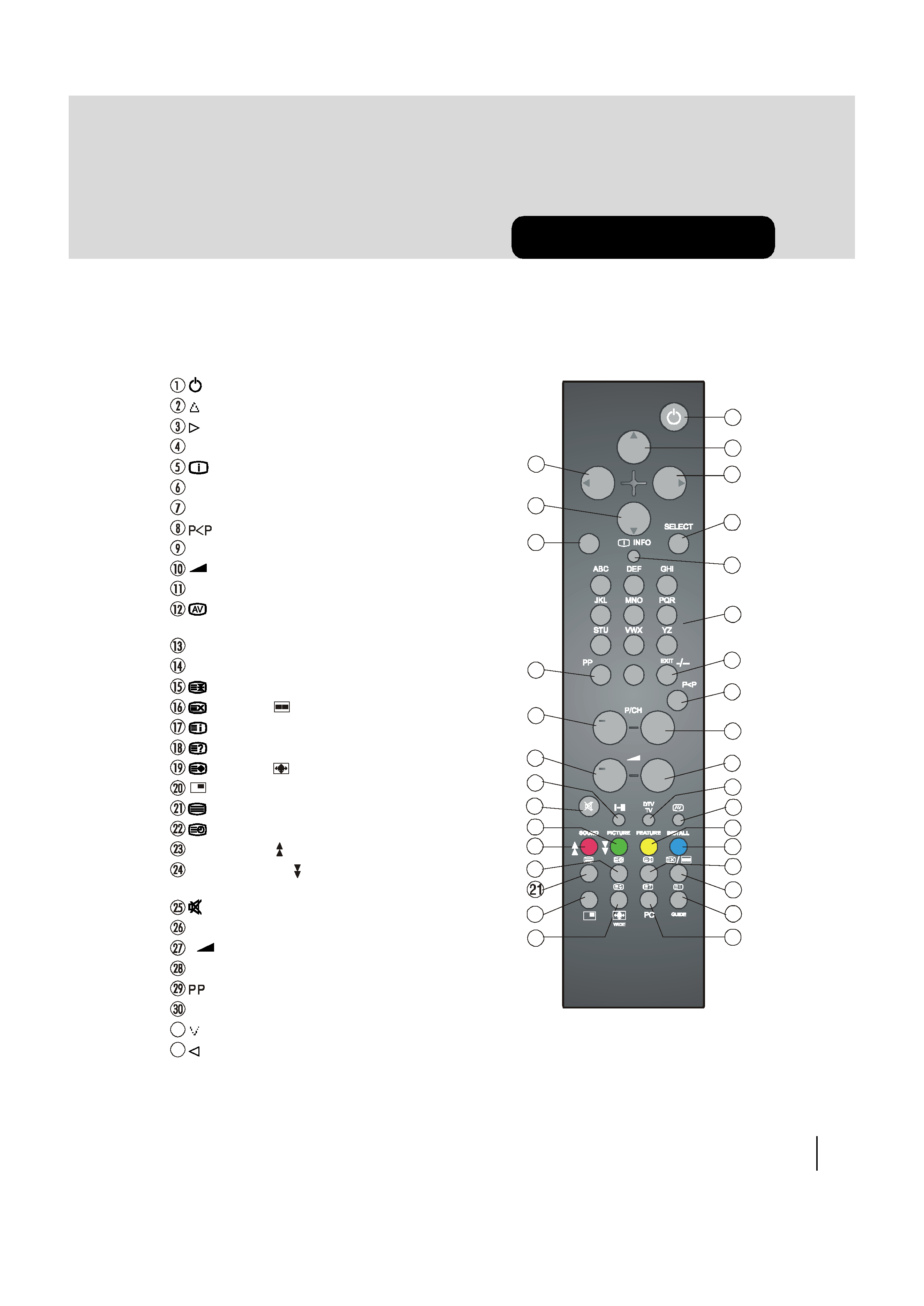 OK / SELECT = Okay (Store)
INFO= Info (Program Menu)
-/-- / EXIT = Double Digit
(AV-1, AV-2, AV-3, S-VIDEO, PC)
Yellow (FEATURE) = Feature Menu
Blue (INSTALL) = Installation Menu
= Reveal, PC = Switch from TV to PC
I-II = Mono/Stereo - Dual I-II
1549 UK-IDTV TV-DVB-22'' TFT IB-2-(Revised - 19x27).p65
---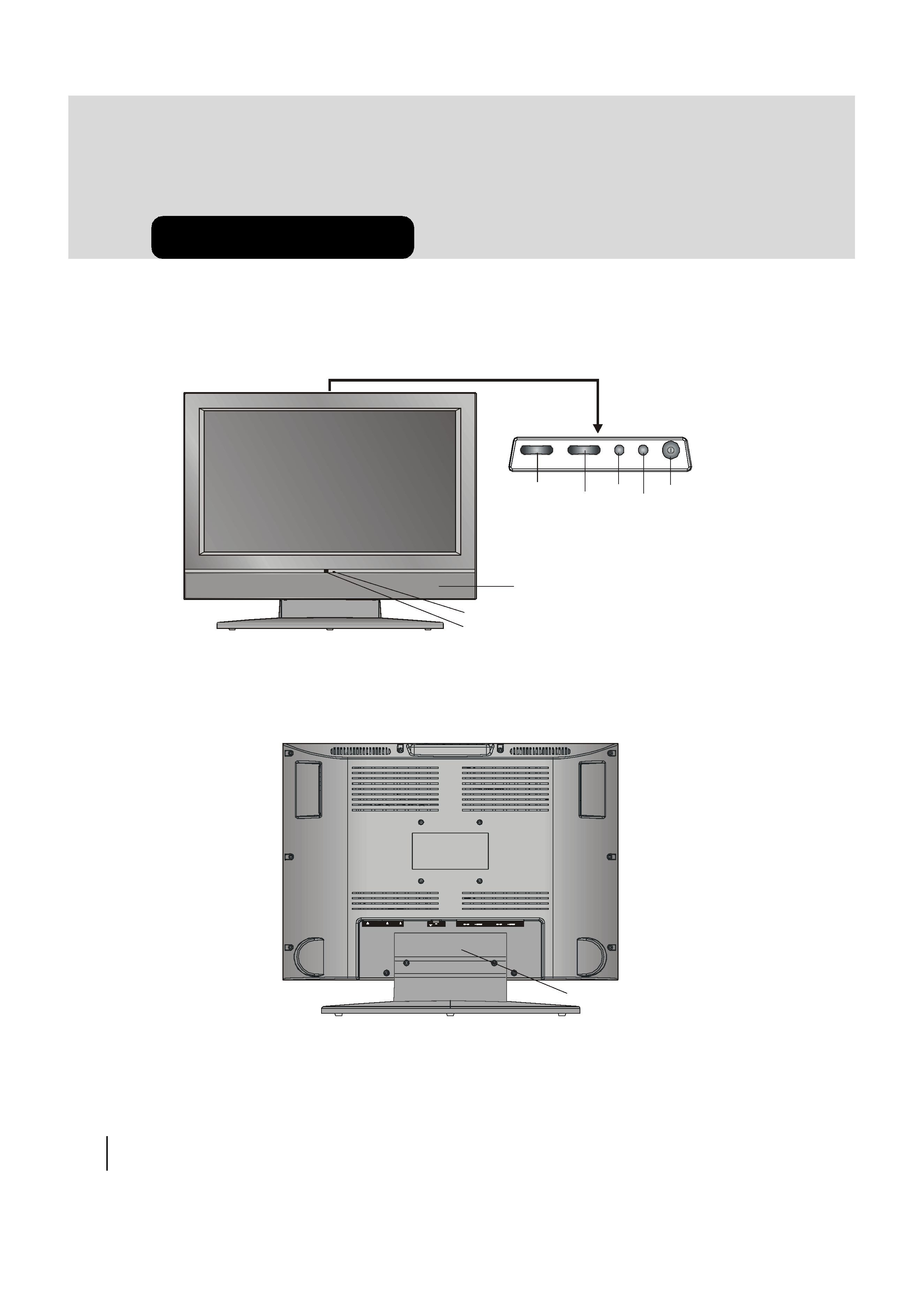 1549 UK-IDTV TV-DVB-22'' TFT IB-2-(Revised - 19x27).p65
---