Published by Service Dept.
Export Division - 22-3, Shibuya 2-chome, Shibuyaku, Tokyo, 150-8335 Japan
Service Dept.- 50 kamitoda,Toda-shi,Saitama,335 Japan Tel: 048-443-1111
To engineers in charge of repair
or inspection of our products.
Before repair or inspection, make sure to follow
the instructions so that customers and Engineers
in charge of repair or inspection can avoid suf-
fering any risk or injury.
Specification and design are subject to change without
notice for further improvement.
NISSAN Automobile Genuine
(Genuine N0. 28184-4H000)
(Genuine N0. 28184-2Y000)
(Genuine N0. 28148-VB000)
(Genuine N0. 28148-VB700)
We cannot supply PWB with component parts in principle.
When a circuit on PWB has failure , please repair it by
component parts base. Parts which are not mentioned in
service manual are not supplied.
The system uses parts with special safety features
against fire and voltage. Use only parts with equivalent
characteristics when replacing them.
The use of unspecified parts shall be regarded as re-
modeling for which we shall not be liable. The onus of
product liability (PL) shall not be our responsibility in
cases where an accident or failure is as a result of un-
specified parts being used.
2. Place the parts and wiring back in their original positions
after replacement or re-wiring.
For proper circuit construction, use of insulation tubes,
bonding, gaps to PWB, etc, is involved. The wiring con-
nection and routing to the PWB are specially planned
using clamps to keep away from heated and high volt-
age parts. Ensure that they are placed back in their origi-
nal positions after repair or inspection.
If extended damage is caused due to negligence during
repair, the legal responsibility shall be with the repairing
---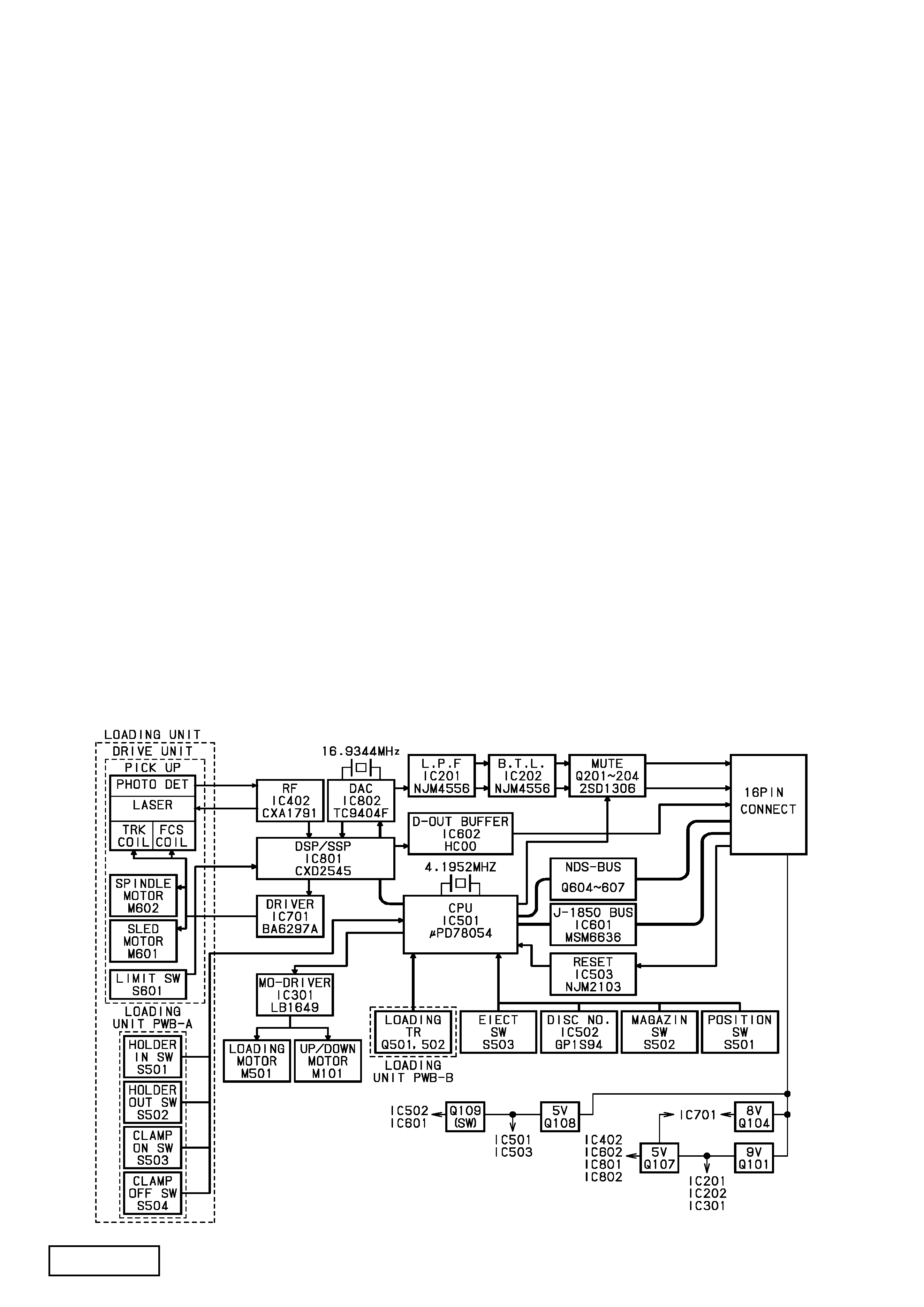 3. Check for safety after repair.
Check that the screws, parts and wires are put back se-
curely in their original position after repair. Ensure for
safety reasons there is no possibility of secondary
ploblems around the repaired spots.
If extended damage is caused due to negligence of re-
pair, the legal responsibility shall be with the repairing
4. Caution in removal and making wiring connection to the
parts for the automobile.
Disconnect the battery terminal after turning the ignition
key off. If wrong wiring connections are made with the
battery connected, a short circuit and/or fire may occur.
If extensive damage is caused due to negligence of re-
pair, the legal responsibility shall be with the repairing
5. Cautions regarding chips.
Do not reuse removed chips even when no abnormality
is observed in their appearance. Always replace them
with new ones. (The chip parts include resistors, capaci-
tors, diodes, transistors, etc). The negative pole of tan-
talum capacitors is highly susceptible to heat, so use
special care when replacing them and check the opera-
6. Cautions in handling flexible PWB
Before working with a soldering iron, make sure that the
iron tip temperature is around 270
apply the iron tip repeatedly(more than three times)to
the same patterns. Also take care not to apply the tip
7. Turn the unit OFF during disassembly and parts replace-
ment. Recheck all work before you apply power to the
8. Cautions in checking that the optical pickup lights up.
The laser is focused on the disc reflection surface through
the lens of the optical pickup. When checking that the
laser optical diode lights up, keep your eyes more than
30cms away from the lens. Prolonged viewing of the la-
ser within 30cms may damage your eyesight.
9. Cautions in handling the optical pickup
The laser diode of the optical pickup can be damaged
by electrostatic charge caused by your clothes and body.
Make sure to avoid electrostatic charges on your clothes
or body, or discharge static electricity before handling
The laser diode terminals are shorted for trans-
portation in order to prevent electrostatic damage.
After replacement, open the shorted circuit. When
removing the pickup from the mechanism, short
the terminals by soldering them to prevent this
The actuator has a powerful magnetic circuit. If a
magnetic material is put close to it. its characteris-
tics will change. Ensure that no foreign substances
enter through the ventilation slots in the cover.
Dust on the optical lens affects performance. To
clean the lens, apply a small amount of isopropylalcohol
to lens paper and wipe the lens gently.
---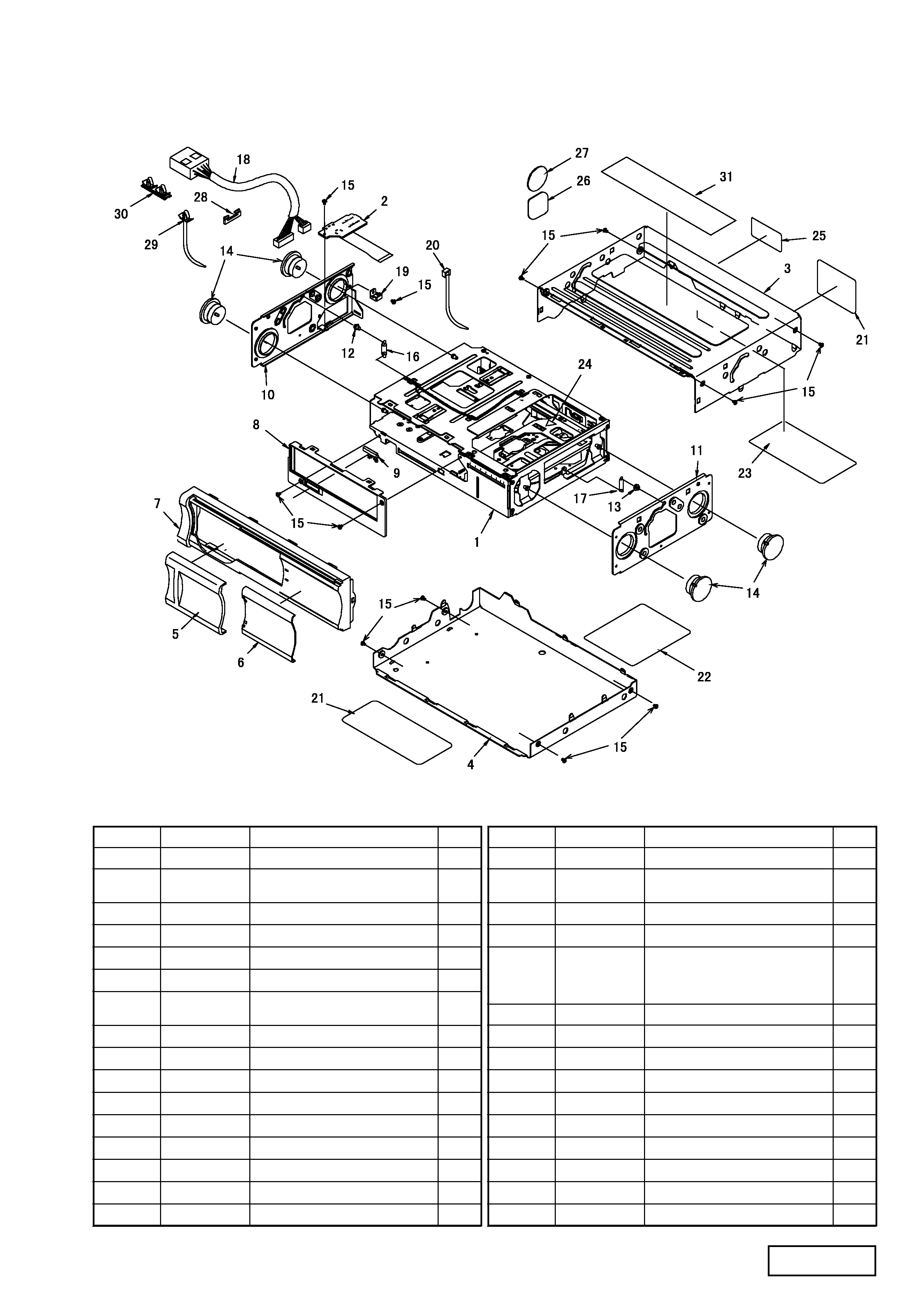 EXTENSION LEAD(PP-2144H-B)
GUIDE LABEL(PP-2144H-A/B)
GUIDE LABEL(PP-2144H-A/B)
GUIDE LABEL(PP-2144H-A/B)
LOCK FASTENER(PN-2144D-A)
---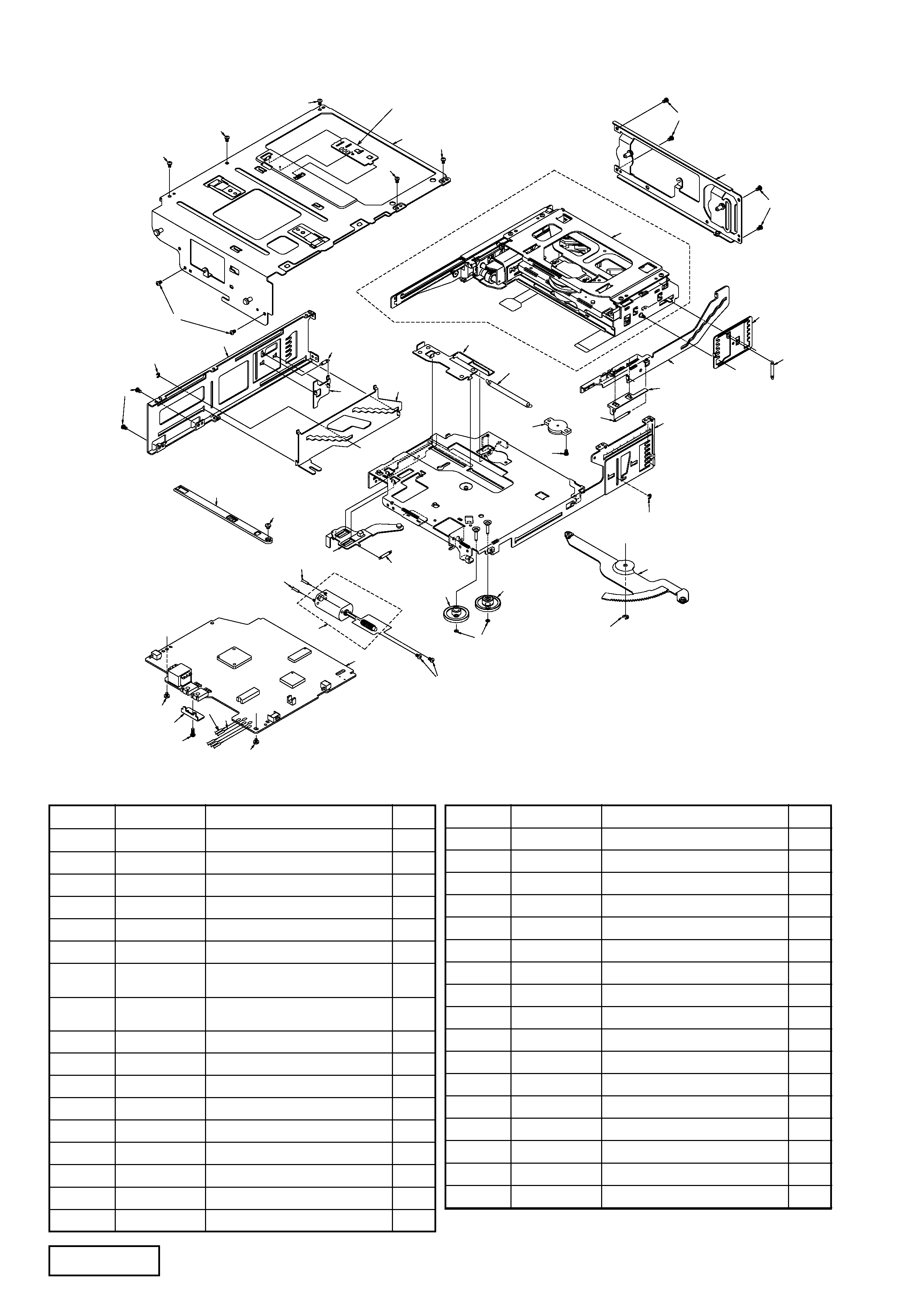 CD mechanism module section
---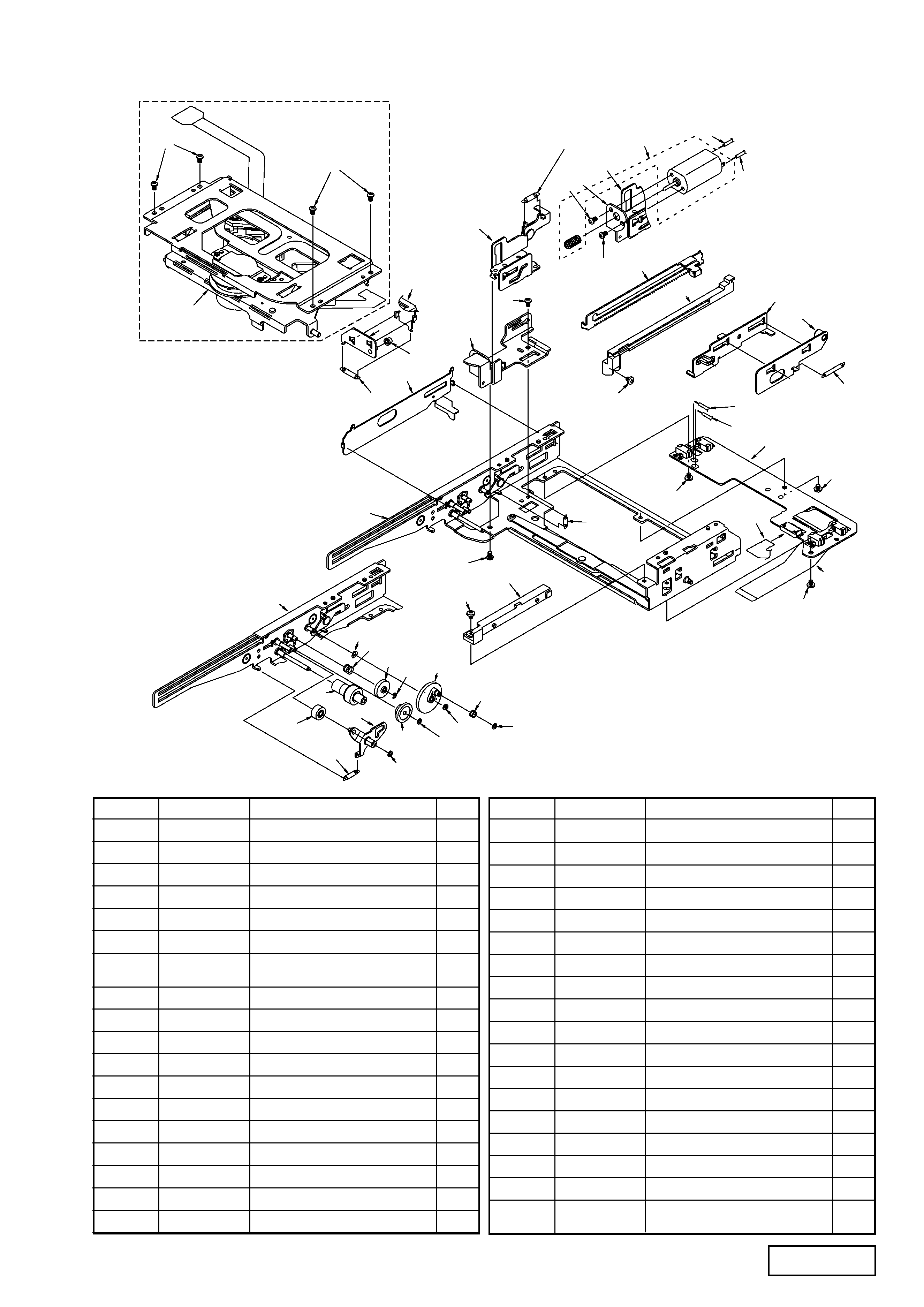 SMA-154-100 MOTOR-ASSY (LD)
---