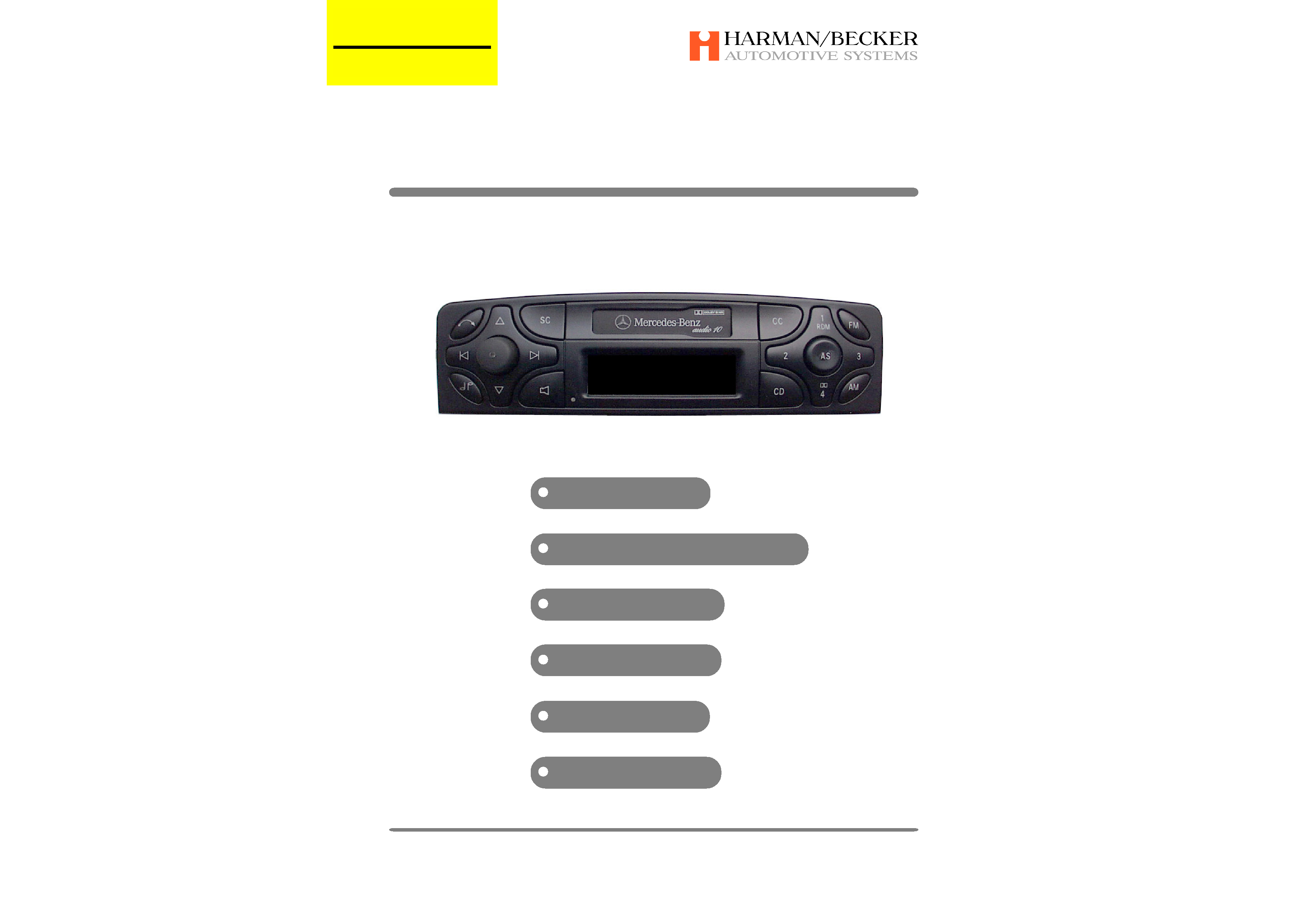 Copyright by Harman/Becker, Karlsbad
---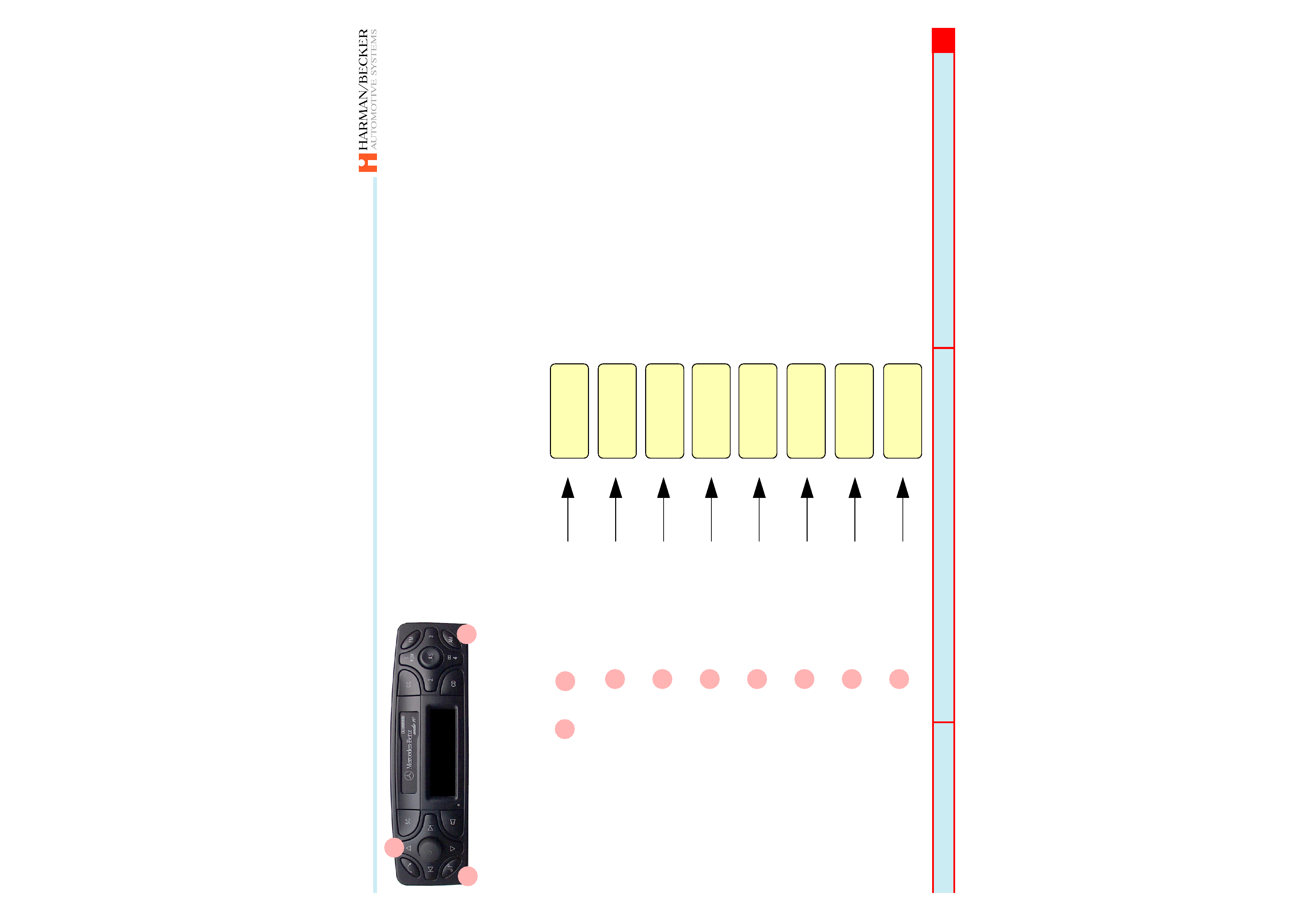 1
and
2
press simultanously
z. B. 10 = Field strength
z. B. 89.5 = Frequency (MHz)
---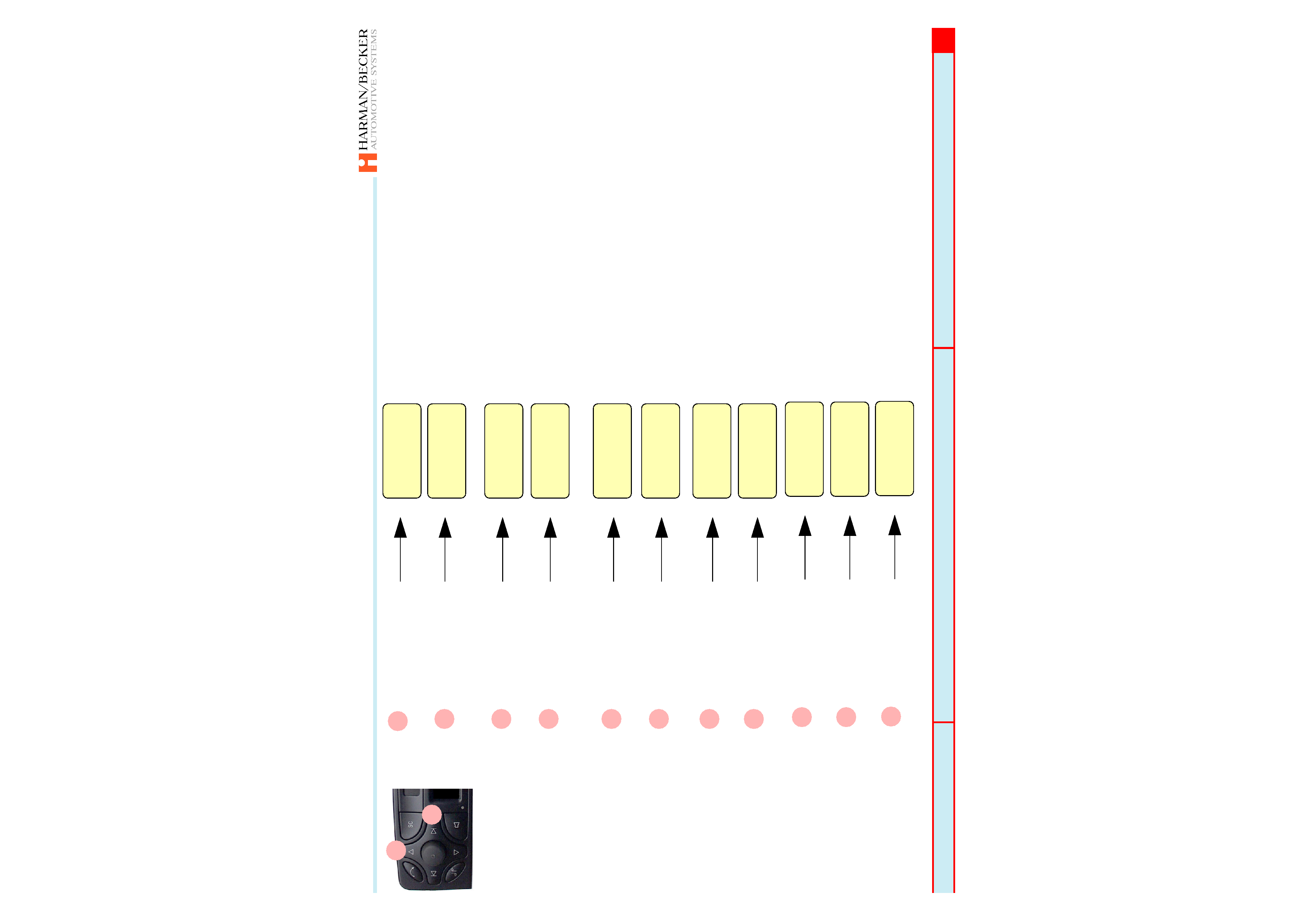 V03 = Adjust volume (00-2F possible adjustments -by turning
B0A = Bass centre setting; T0A = Treble centre setting
B40 = Bass average value; T40 = Treble average value
F0A = Fader centre setting; BAL0A = Balance centre setting
V03 = Adjust volume (00-2F possible adjustments -by turning
B0A = Bass centre setting; T0A = Treble centre setting
F0A = Fader centre setting; BAL0A = Balance centre setting
display for speed dependent volume control
F40 = Fader average value; BAL40 = Balance average value
---

Anti-theft protection through a vehicle specific coding
These radios are not code protected. The radio is coupled with the vehicle via CAN-Bus. The
radio receives via CAN-Bus a vehicle specific coding, which will be checked during power-on
process. If the vehicle specific coding is not valid, the radio will not work in the usual mode. After
30s the PROD-Mode will be activated, ,,PROD" will be displayed. Being in the PROD-Mode, it
is not possible to operate the radio.
The vehicle specific coding between radio and vehicle can be realised by an external ,,IS-Te-
ster". Only the manufacturer can activate the radio with special software and hardware tools.
---

8 stations can be stored for the wave band FM, 4 stations can be stored for each of the wave bands AM,
50 Hz - 2,5 kHz AM, LW, SW
fixed defined volume increase
Autoreverse, electronical control (Full Logic Control)
Titel search forward/rewind
Connection only via D2B optical interface
Only MB CD - changers with D2B optical interface can be connected.
Only CD's which conform to DIN EN 60908 may be used.
The use of 8 cm CD's with aAdapter is not recommended.
---