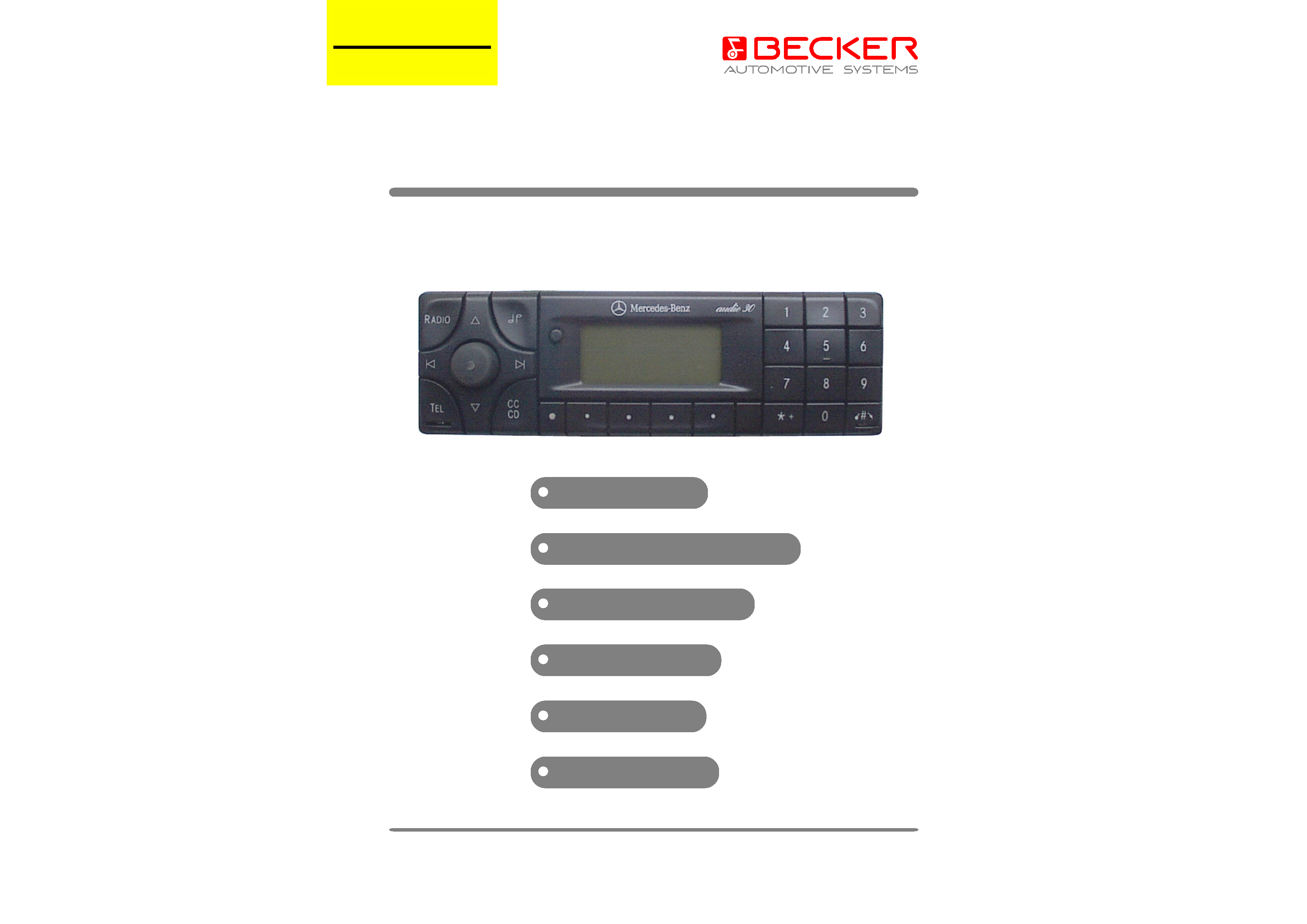 Copyright by Becker GmbH, Karlsbad
---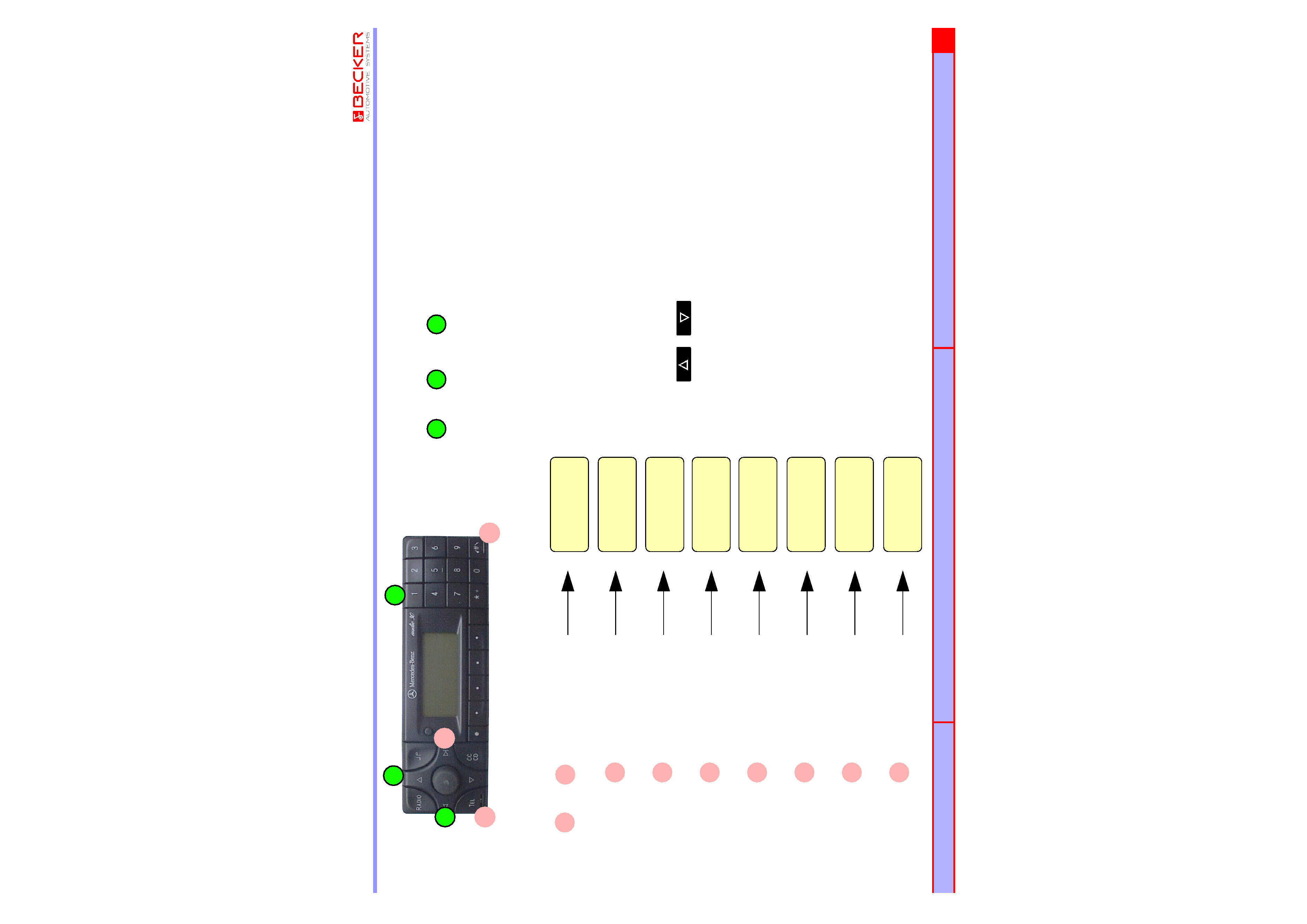 Test programme / Reset-release
1
and
2
press simultanously
f. e. 89.5 = Frequency (MHz)
Action: Sound source will be interruped for app. 1 second
and display set up again.
---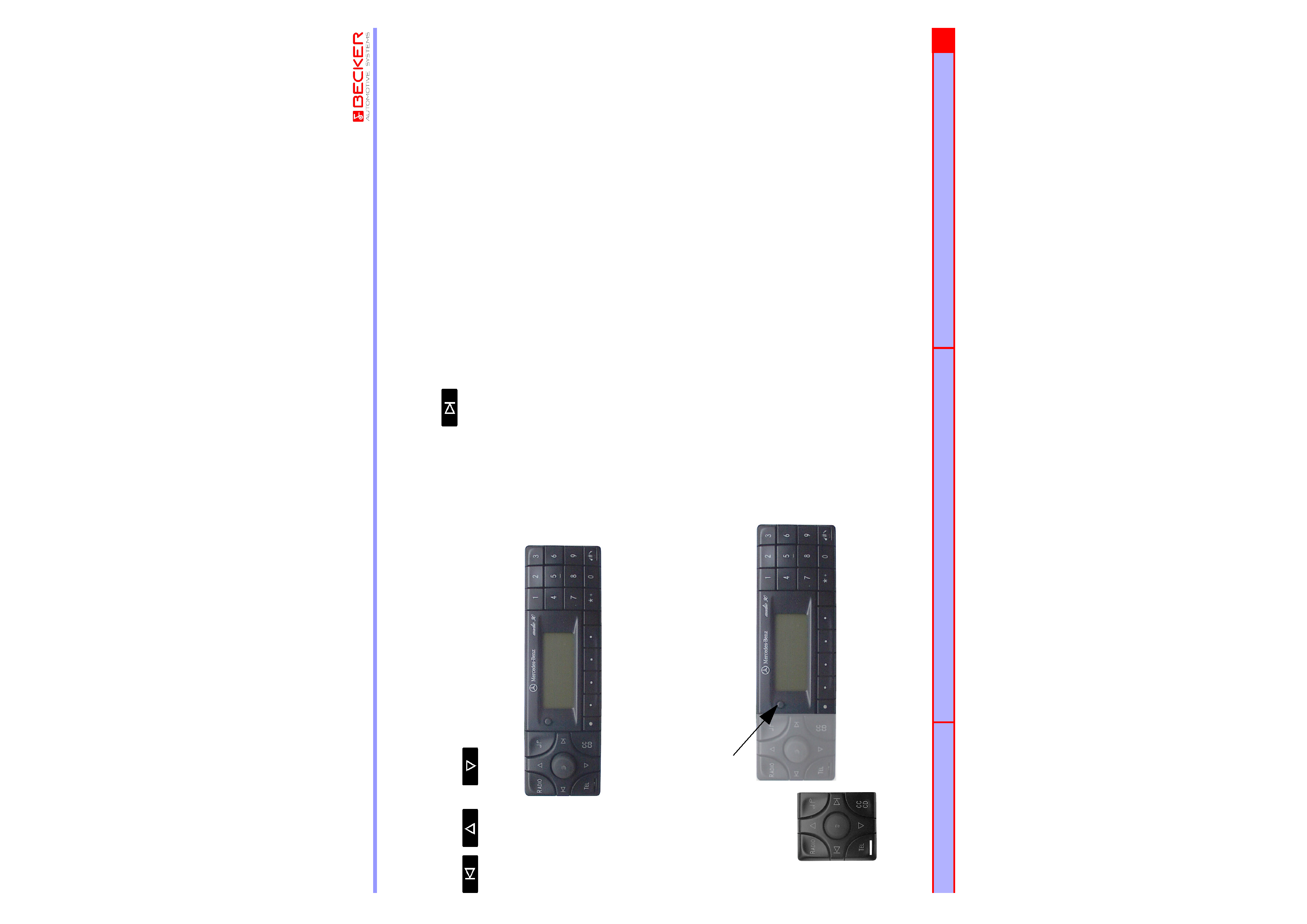 Using the buttons of the right-hand control panel enter each number of the digital code.
After entering the correct numerical code, confirm by pressing one of the button
Removing/inserting the mobile operating panel
The release button has to be pressed and then the operating panel can be removed to
the front. The radio unit cannot be operated unless the left operating panel is fitted in
Place the operating panel into the latch and lock this by gentle pressing
---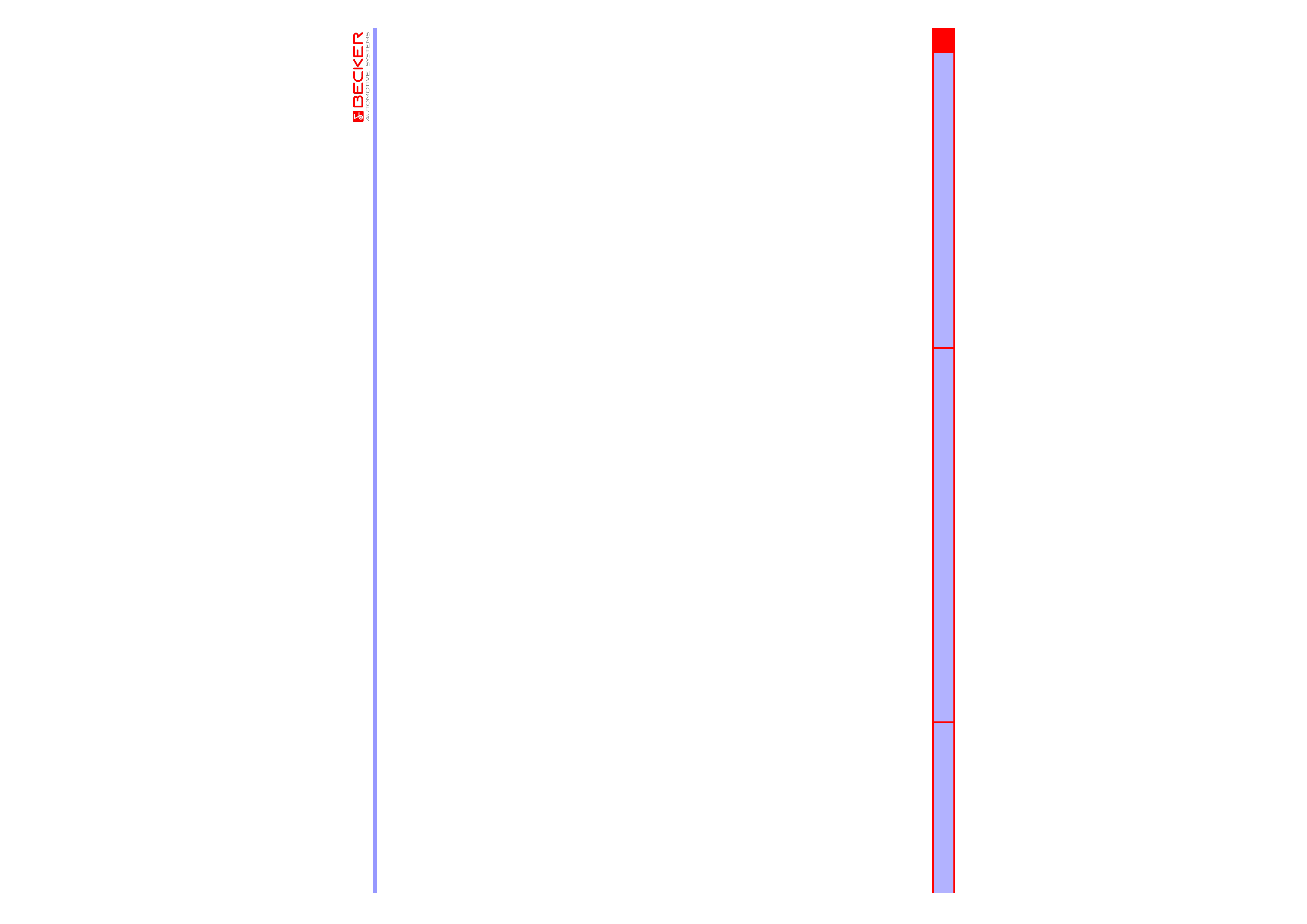 10 stations can be stored for each of the wave bands FM, AM, LW und SW
50 Hz - 2,5 kHz AM, LW, SW
fixed defined volume increase
Low active level < 2 Volt
Autoreverse, electronical control (Full Logic Control)
Titel search forward/rewind
automatic skip-blank after app. 8-15 seconds
Telephone operation about Radio
Connection only via D2B optical interface
Only MB-CD changers with D2B optical interface can be connected.
Only CDs which conform to DIN EN 60908 may be used.
The use of 8 cm CDs with adapter is not recommended.
---