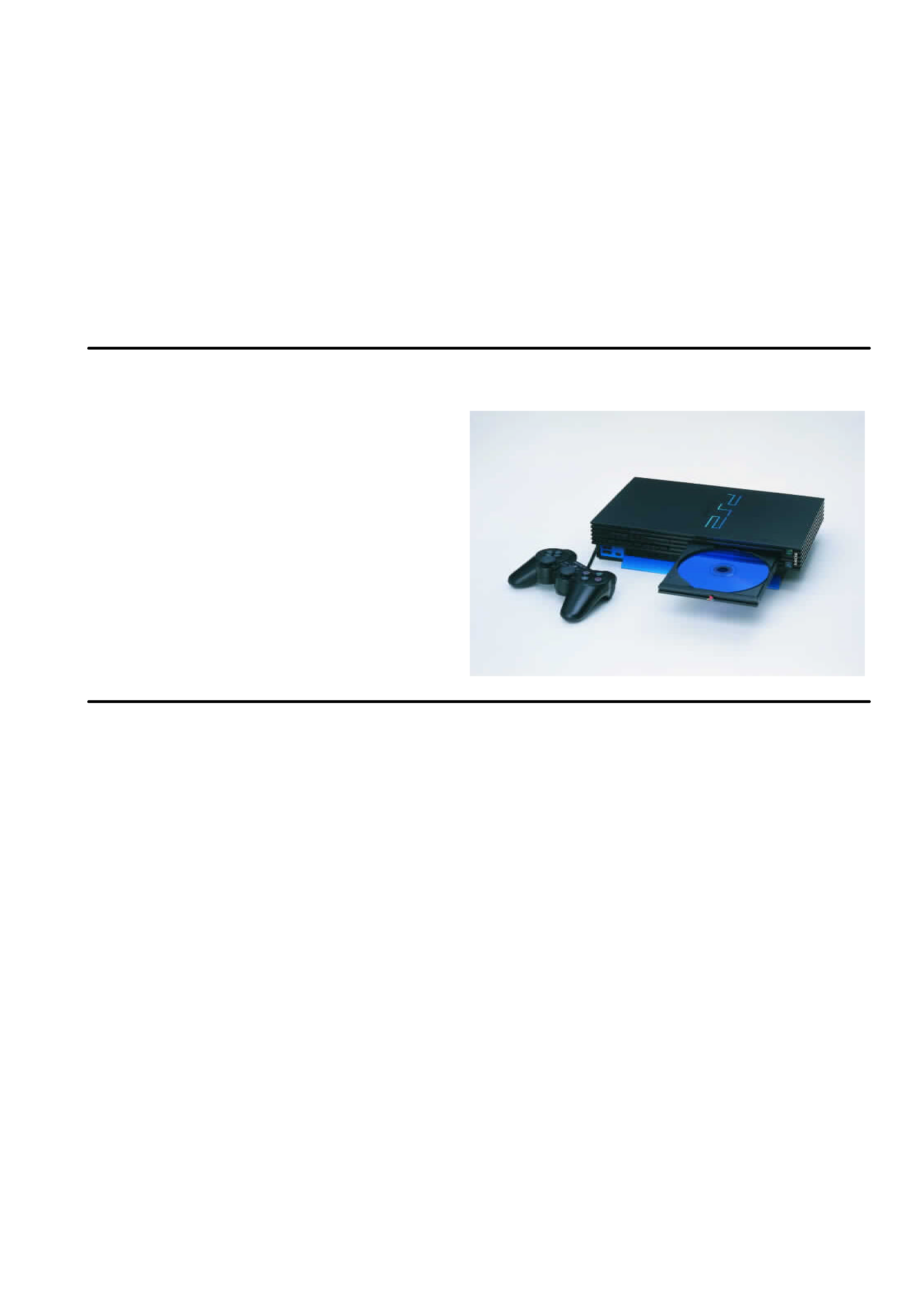 SCPH-50000/50000SS/50000AQ series
Most of the components listed within refer back to the reference diagrams printed in the Level 1 manual.
Only authorised SSC / ASC will be able to order these parts through WRPC(E). All processes and technical
information required to perform level 2 service is covered by specific training at SEC for authorised
Level 2 main processes include:
Optical Block replacement and adjustment.
Main Board exchange procedure and ID re-write
SERVICE MANUAL ­ Appendix A
---

LABEL, MODEL NUMBER for SCPH-30004
SCREW (2 LOCK), +BV TAPPING
SCREW (M3X9), +BV TAPPING
SCREW (B2X6.5), SHAFT RETAINER
---

SCPH 30000 & 35000 series
LABEL, MODEL NUMBER (CEL) for SCPH-30003D
SHEET, INTERCEPTION for GH010 and GH014.
SCREW (2 LOCK), +BV TAPPING
SCPH 30000 & 35000 series
MOTOR, DC SSC28C/C-NP (SPINDLE)
SCREW (B2X6.5), SHAFT RETAINER
---

LABEL, MODEL NUMBER (CEL)
for SCPH-30004 R F
#87
SCREW (B2X6.5), SHAFT RETAINER
DEVICE, OPTICAL KHS-400C Made by Sony
---

LABEL, MODEL NUMBER (CEL) for SCPH-39004
LABEL, MODEL NUMBER (RU3) for SCPH-39008
SCREW (B2X6.5), SHAFT RETAINER
DEVICE, OPTICAL KHS-400C/J1NP2
---