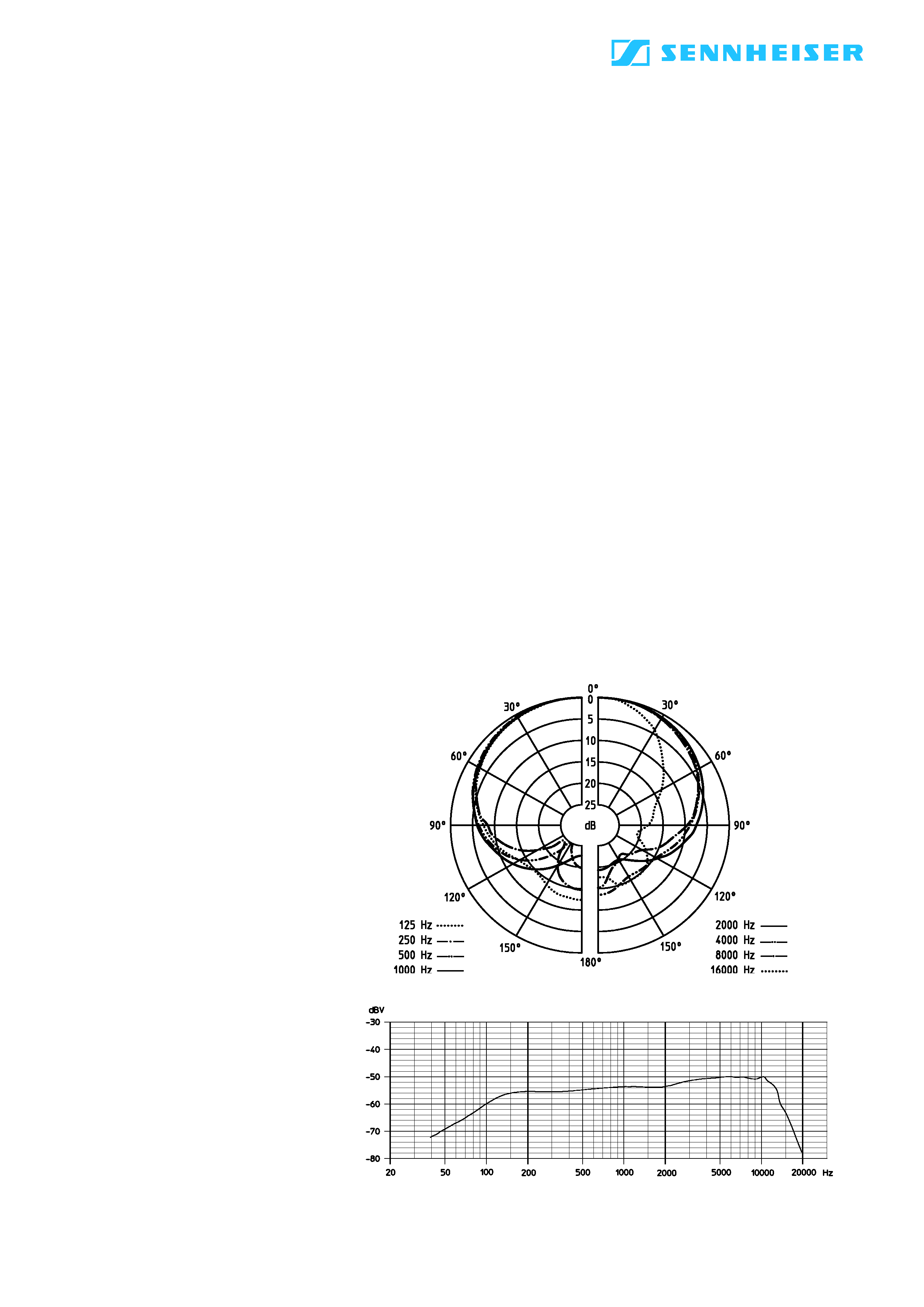 Sennheiser electronic GmbH & Co. KG
Das MMD 935 ist für den Betrieb mit
evolution Handsendern designed.
Es bietet die hervorragenden
akustischen Eigenschaften des
drahtgebundenen Mikrofons e935.
Es gibt dem Gesang auch unter
lauten Bühnenbedingungen im-
mer genug Raum und stellt ihn da-
mit deutlich aus dem Mix.
Hellgrauer Identifikationsring
The MMD 935 microphone head is
designed for use with the evolu-
tion wireless handheld transmitters.
It has the same outstanding ac-
coustic properties as the e935
It is a fully professional vocal
microphone, developed to cut
through high on-stage levels.
Transducer principle dynamic
Light grey identification ring
La t
ê
te de micro MMD 935 est
conçue pour être utilisée avec les
émetteurs portatifs evolution. Elle
caractéristiques acoustiques du
microphone avec fil e935.
Elle capte parfaitement le chant,
même si le niveau sonore ambiant
sur scène est élevé, et elle le fait
ainsi parfaitement ressortir du mix.
Caractéristiques techniques
Principe transducteur dynamique
T
ê
te de microphone MMD 935
Anneau d'indification gris clair
Polardiagramm des MMD 935
Polar diagram of the MMD 935
Diagramme polaire de la tête
Frequency response curve of the
Courbe de response en fréquence
de la tête de micro MMD 935
---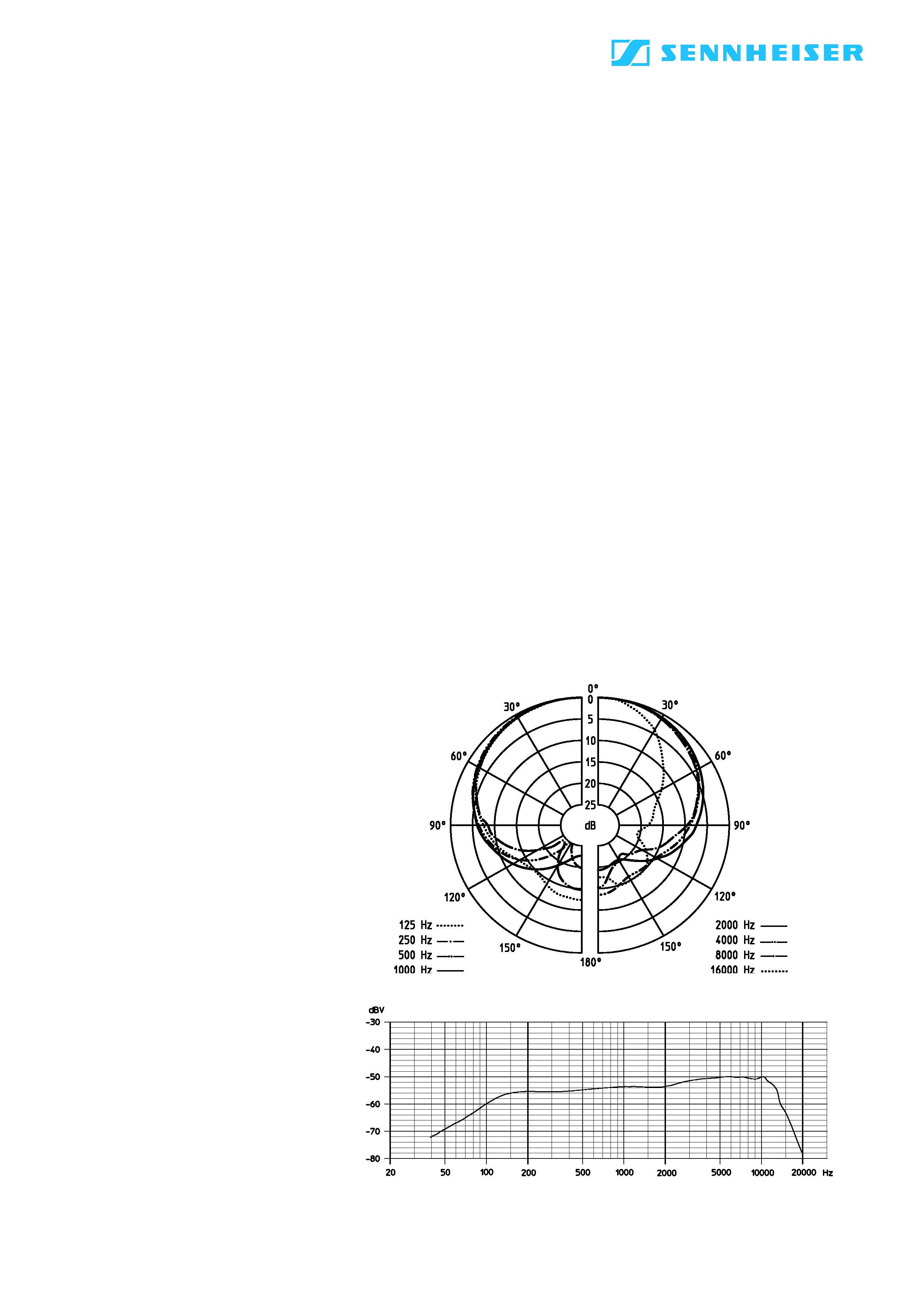 Sennheiser electronic GmbH & Co. KG
Il modulo microfonico MMD 935 è
progettato per il funzionamento
con i trasmettitori a mano evoluti-
on. Tale modulo offre le eccellenti
prestazioni acustiche del microfo-
Esso concede al canto sempre il
giusto spazio anche sui palcoscenici
più rumorosi e lo riproduce
nitidamente (il canto, nota)
Modulo microfonico MMD 935
Anello di identificazione grigio
El módulo de micrófono MMD 935
está diseñado para un funciona-
miento con emisores manuales
evolution. Ofrece las excelentes
propiedades acústicas del micrófo-
Le da al canto siempre suficiente
espacio, incluso bajo condiciones
ruidosas en el escenario, elevándo-
lo con ello claramente de la mezcla.
Transductor acústico dinámico
Módulo de micrófono MMD 935
Anillo de identificación gris claro
De MMD 935 is ontworpen voor
het gebruik in combinatie met de
evolution handzenders. De module
biedt dezelfde akoestische eigen-
schappen als de draadgebonden
Zelfs onder de meest luidruchtige
podiumomstandigheden geeft hij
de zang altijd voldoende ruimte,
zodat deze duidelijk naar voren
Lichtgrijze identificatiering
Diagramma polare del MMD 935
Diagrama polar de MMD 935
Curva di frequenza del MMD 935
Paso de frecuencia de MMD 935
MMD 935 ­ frequentiekarakteristiek
---