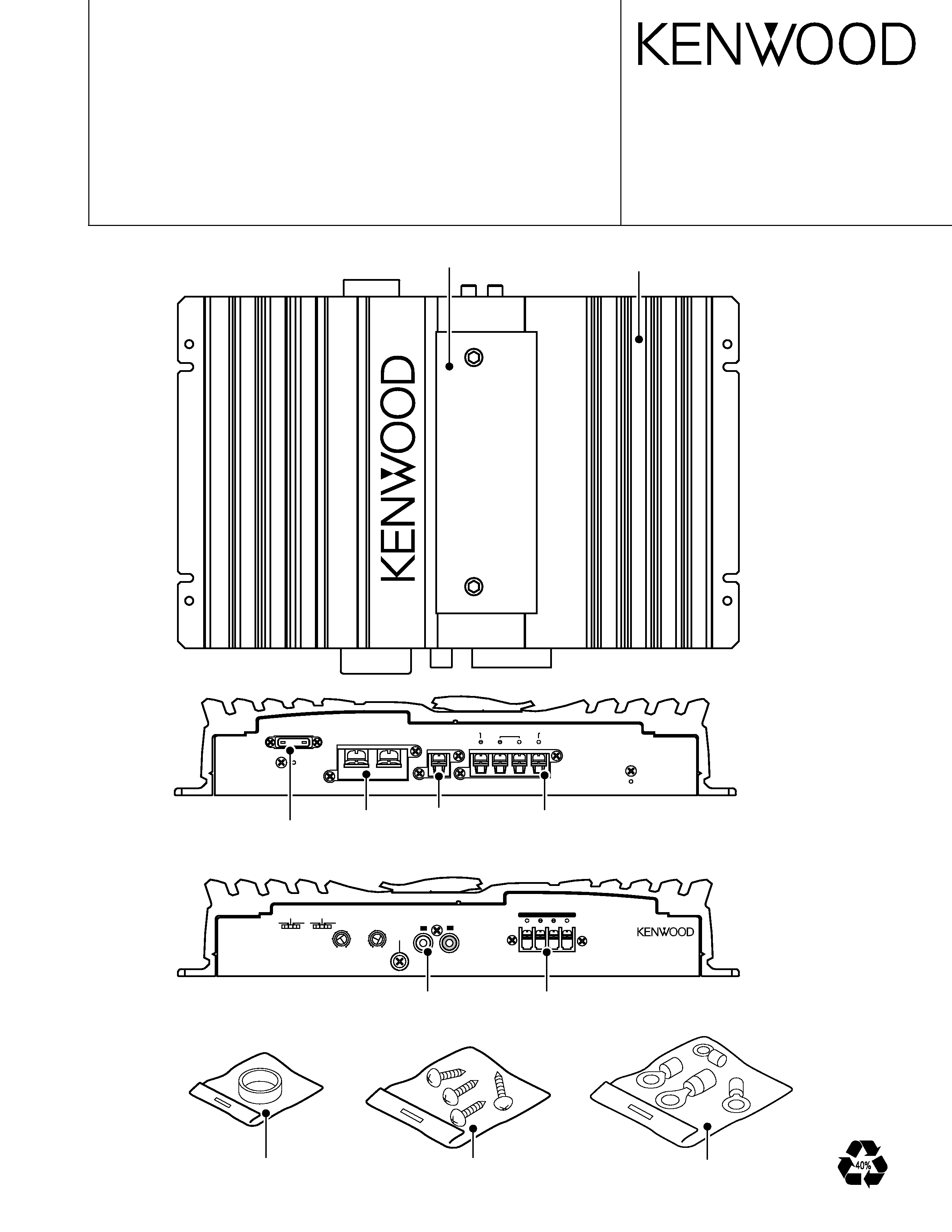 ©
2000-3 PRINTED IN JAPAN
---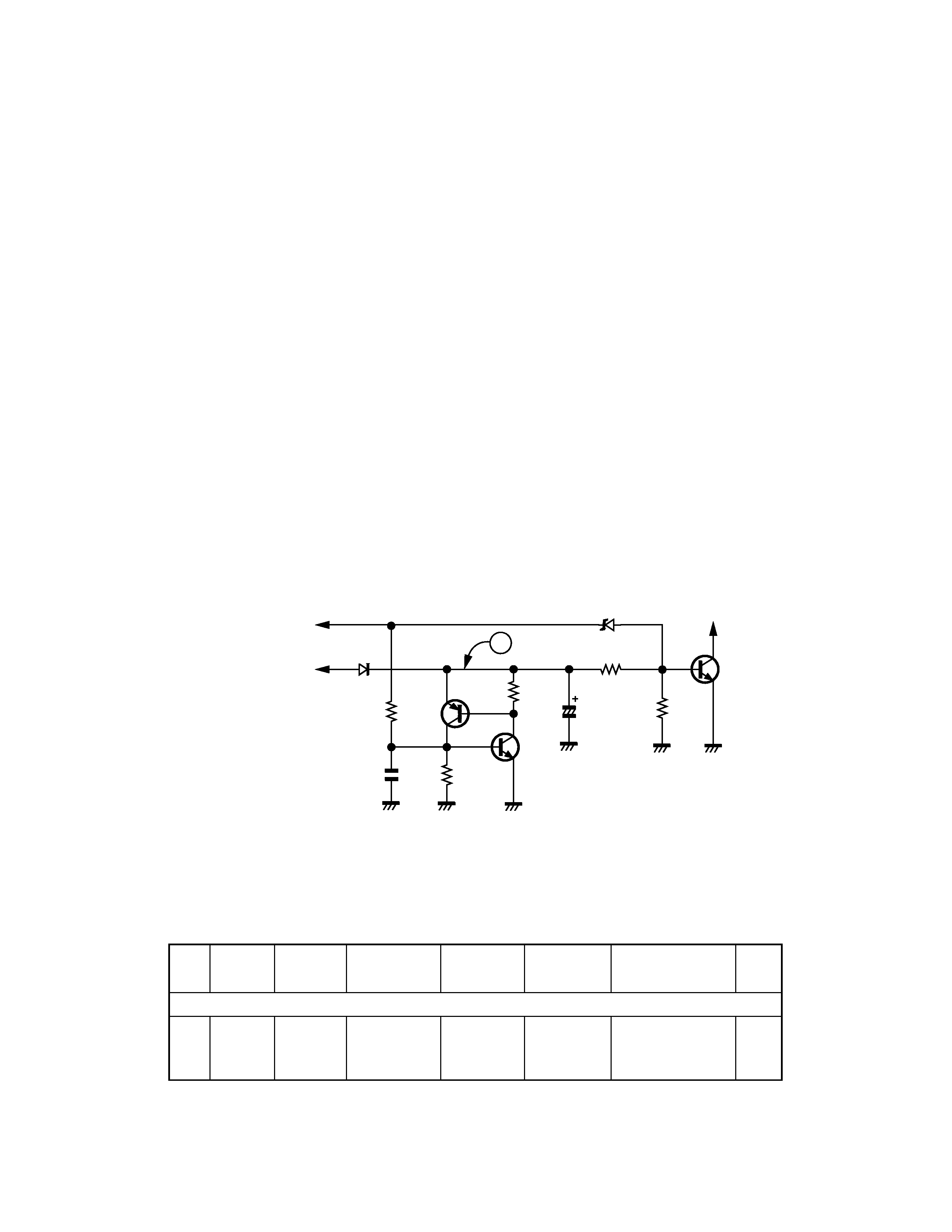 SP P-CON Switching Circuit
When the SP output from the head unit is connected to SP IN, the power can
be switched ON/OFF based on the DC voltage of the SP output. However, As
certain head unit models output DC permanently or generate a click during
switching OFF, it is required to provide the capability of previous P-CON
switching. A circuit which can perform the switching without using a switch
This circuit performs switching by inhibiting the operation of the S-P-CON
circuit when a voltage is applied to the P-CON pin.
Circuit operation description
When the head unit is connected to SP-INN, the DC component in the SP output
turns Q38 ON through D32 and R158.
When a voltage is applied to the P-CON pin under this condition, Q45 is
turned ON via R188, positive feedback is applied by combination of Q45 and
Q46, Q45 and Q46 are held at ON, so the voltage at point (A) is almost 0 V
and the SP-P-CON circuit is not activated.
This circuit holds the ON status while the DC voltage from SP is present.
Therefore, in this condition, the P-CON circuit continues functioning. To
cancel the functioning, the voltage at the SP-IN pin should go 0 V.
Connect a cassette receiver or other receiver.
---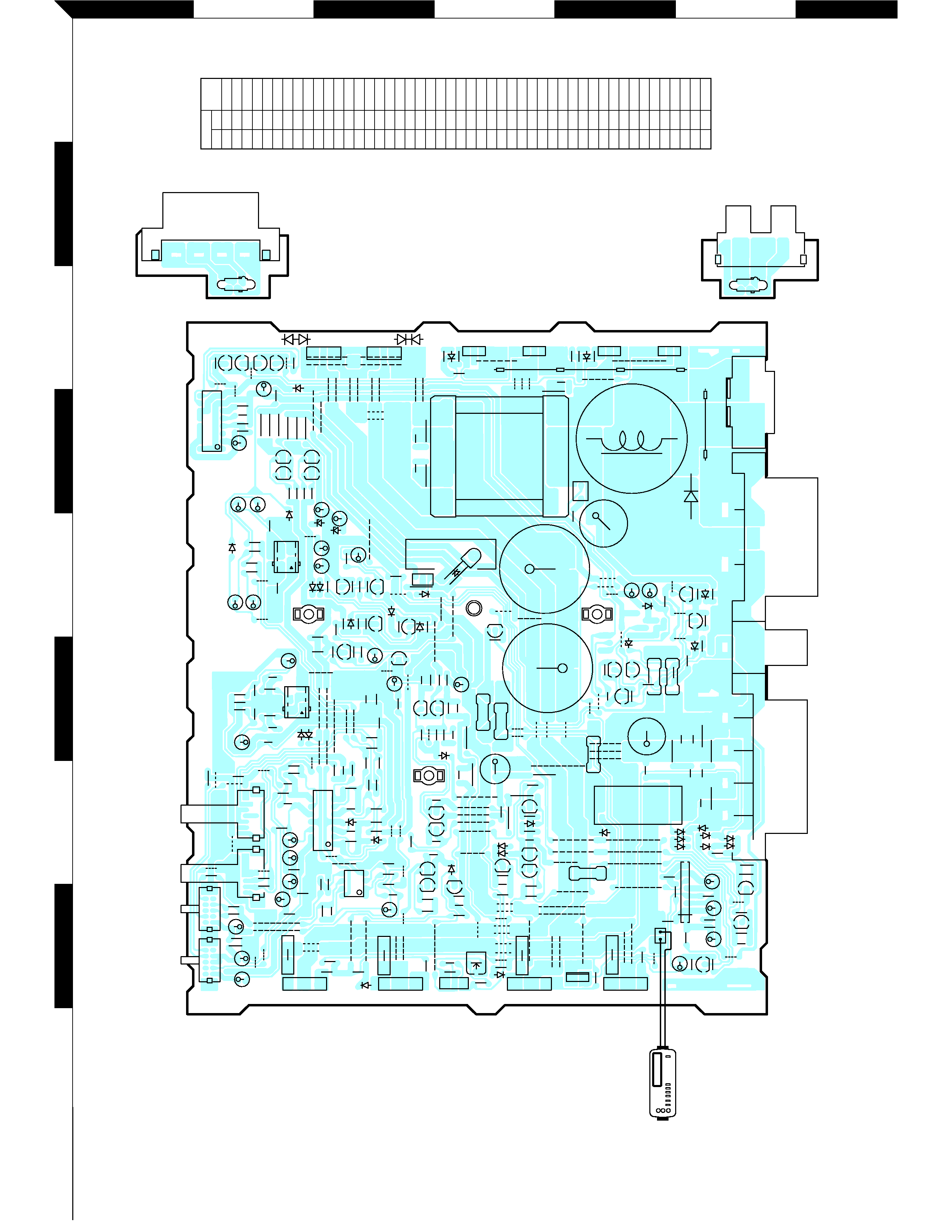 Refer to the schematic diagram for the values of resistors and capacitors.
PC BOARD (Component Side View)
X09-5320-10 A/3 (J74-1030-11)
---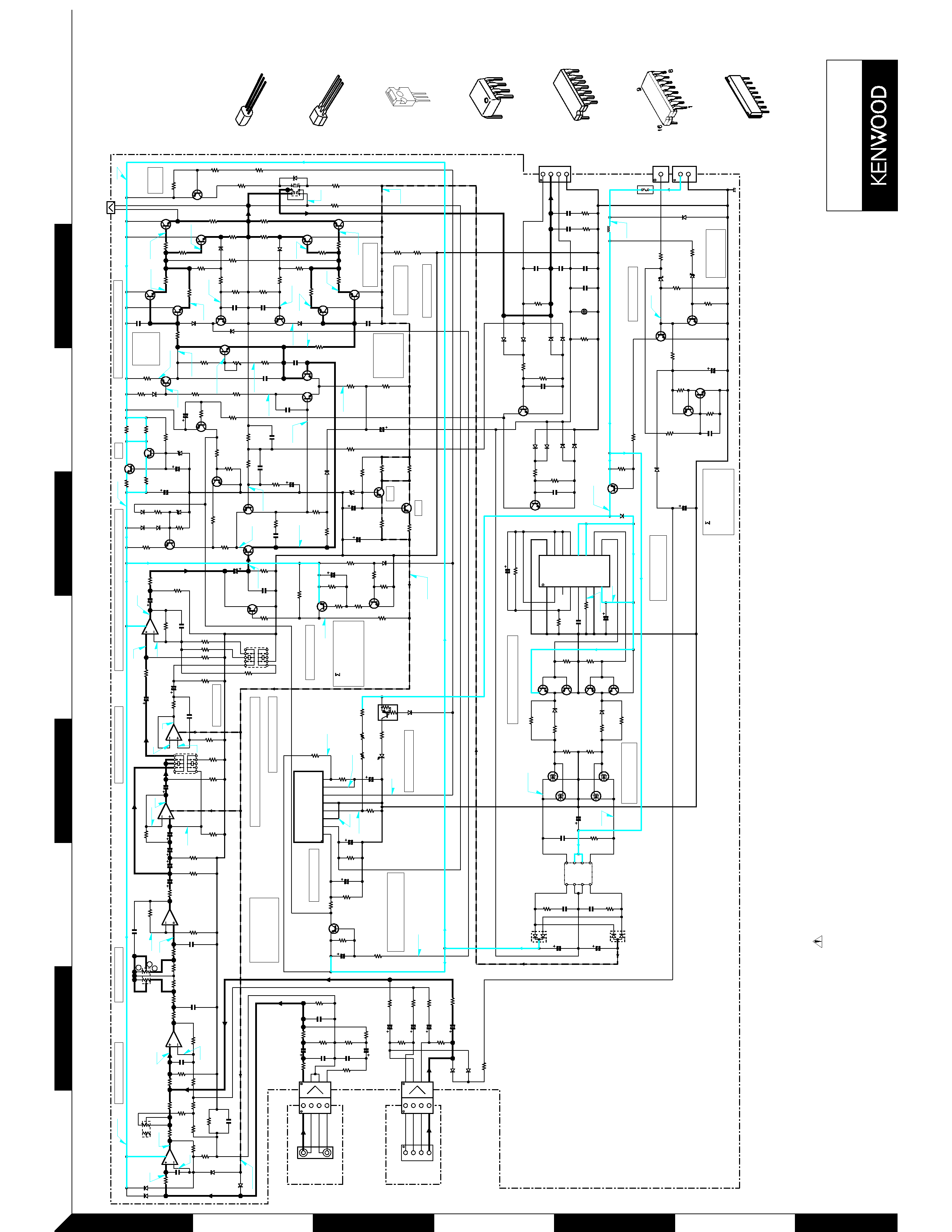 D1-4,6-23,27,28,32-34,37,38,40
CLASS A INPUT DIFFERENTIAL AMPLIFIER
CLASS A INITIAL STAGE CONSTANT-CURRENT CIRCUIT
CAUTION:For continued safety, replace safety critical components only
with manufacturer's recommended parts (refer to, parts list).
safety critical components. To reduce the risk of electric shock, leakage-
current or resistance measurements shall be carried out (exposed parts
are acceptably insulated from the supply circuit) before the appliance is
returned to the customer.
DC voltages are as measured with a high impedance voltmeter.Values may
vary slightly due to variations between individual instruments or/and units.
---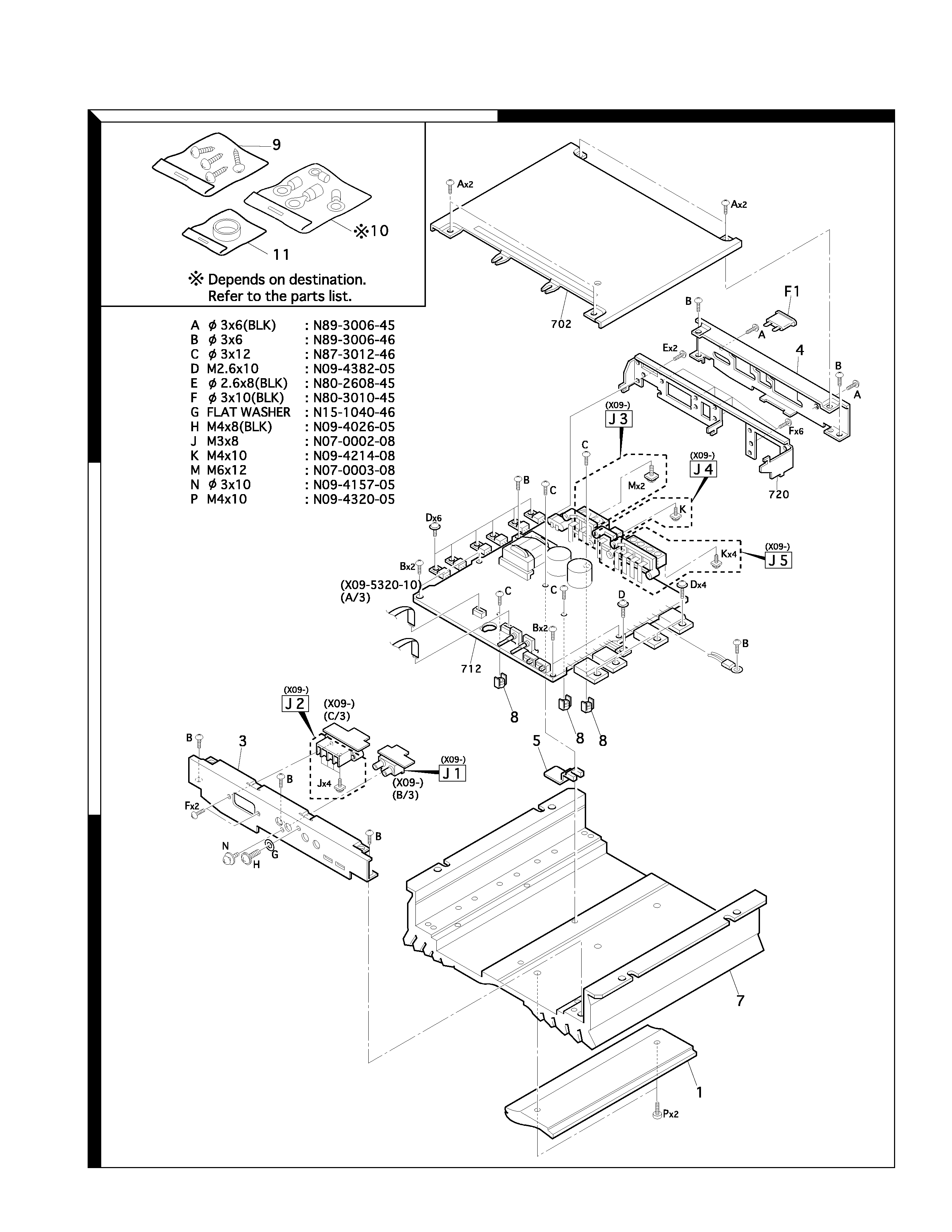 Parts with exploded numbers larger than 700 are not suppied.
---