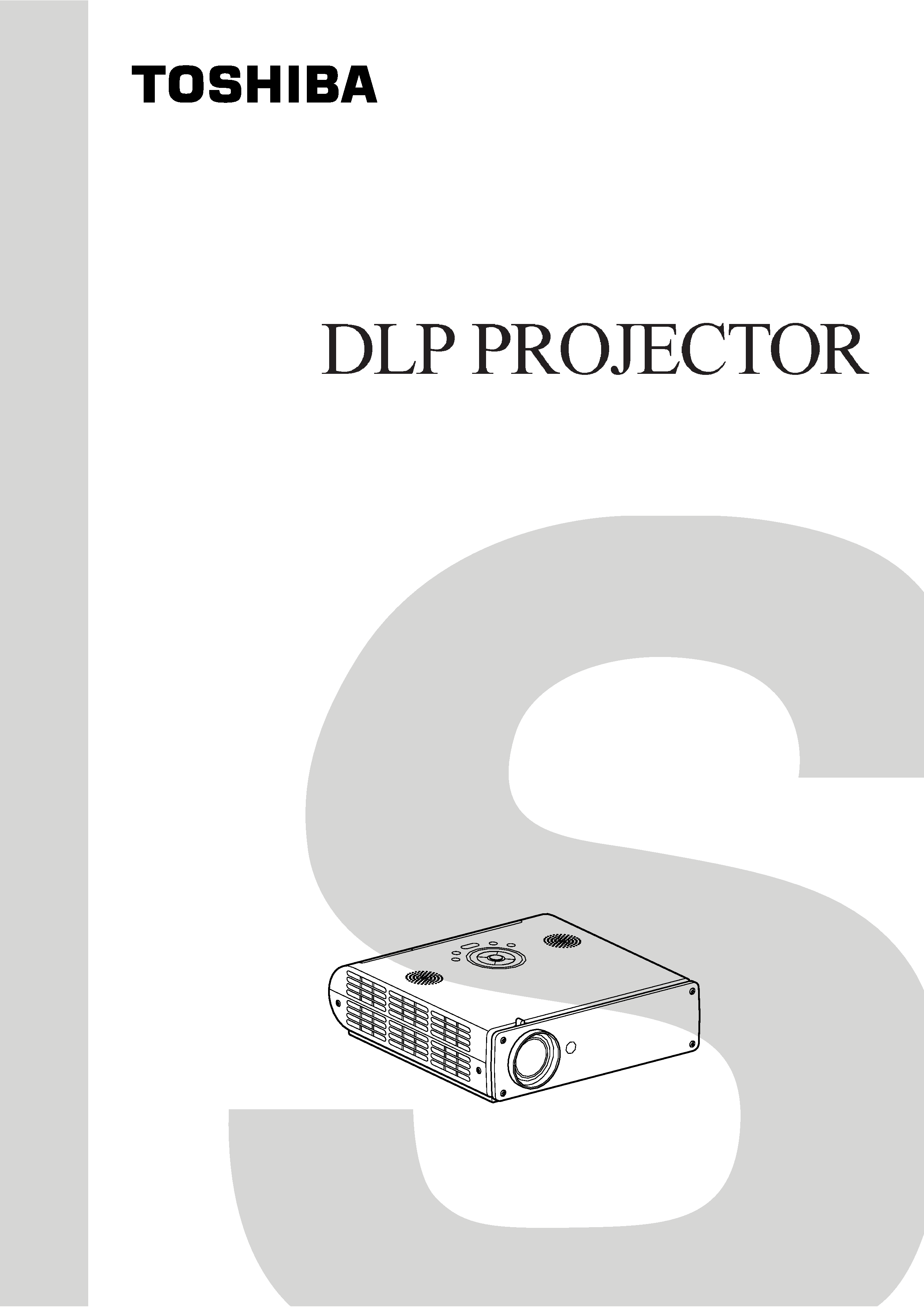 Document Created in Japan Jan., 2005
---

This manual is applied to T80/T90/T91/TW90/MT200 / S80 / S81 / SW80 DMD Projector with
digital imaging functionality based on Digital Micro-mirror Device (DMD) technology. Its the mode
of single Panel, 200 watt Lamp. The manual gives you a brief description of basic technical informa-
tion to help in service and maintaining the product.
Your customers will appreciate the quick response time when you immediately identify problems that
occur with our products. We expect your customers will appreciate the service that you offer them.
This manual is for technicians and people who have an electronic background. Send the product back
to the distributor for repairing and do not attempt to do anything that is complex or is not mentioned in
The information found in this manual is subject to change without prior notice. Any subsequent
changes made to the data herein will be incorporated in further edition.
---

Introduction ...................................................................... 1-1
Product Highlights .................................................................................. 1-1
Machanical Specifications ...................................................................... 1-2
Display Panel Specifications ................................................................... 1-2
Electrical Specifications .......................................................................... 1-2
Optical Specifications ............................................................................. 1-3
Environmental Specifications .................................................................. 1-4
Firmware ................................................................................................. 1-4
Disassembly Procedure .................................................. 2-1
Tools Needed .......................................................................................... 2-1
Removing Lamp Module ......................................................................... 2-1
Removing Front Cover, Option Cover and Rear Cover Module .............. 2-2
Removing Top Cover, Keypad Board, Speaker
and Select Button Module ...................................................................... 2-4
Removing Main Board, LVPS Module, Lamp Driver Module
and Fan Module ...................................................................................... 2-6
Removing Interrupter Switch, Engine Module, Fan Module
and DMD Board ...................................................................................... 2-8
Removing DMD Chip, Color Wheel and Photo Sensor Board .............. 2-10
Removing Thermal Board, IR Sensor Board and Fan Duct .................. 2-11
Removing Wireless Board (For TW90 Only) ......................................... 2-12
Troubleshooting ............................................................... 3-1
Equipment Needed ................................................................................. 3-1
Main Procedure ...................................................................................... 3-2
Main Procedure Description ................................................................... 3-7
Factory Mode ........................................................................................ 3-10
Function Test and Alignment Procedure ....................... 4-1
Product ................................................................................................... 4-1
Test Equipment ....................................................................................... 4-1
Test Condition ......................................................................................... 4-1
Test Display Modes & Pattern ................................................................. 4-2
Inspection Procedure ............................................................................ 4-10
Wireless Testing Procedure (For TW90 and SW80) ............................. 4-13
Camera Setup Procedure (For T91 and S81) ....................................... 4-25
---

Firmware Upgrade Procedure ........................................ 5-1
Equipment Needed ................................................................................. 5-1
Setup Procedure ..................................................................................... 5-1
Firmware Upgrade Procedure ................................................................ 5-6
EDID Upgrade Procedure (For MT200 Only) .................. 6-1
Equipment Needed ................................................................................. 6-1
Setup Procedure ..................................................................................... 6-2
EDID Upgrade Procedure ....................................................................... 6-2
Exploded View and Replacement Parts List .................. 7-1
Packing Assembly (TDP-T80/T90/T91/TW90) ....................................... 7-1
Chassis Assembly (TDP-T80/T90/T91/TW90) ....................................... 7-3
Packing Assembly (TDP-S80/S81/SW80) .............................................. 7-6
Chassis Assembly (TDP-S80/S81/SW80) .............................................. 7-8
Packing Assembly (TDP-MT200) .......................................................... 7-11
Chassis Assembly (TDP-MT200) ......................................................... 7-13
---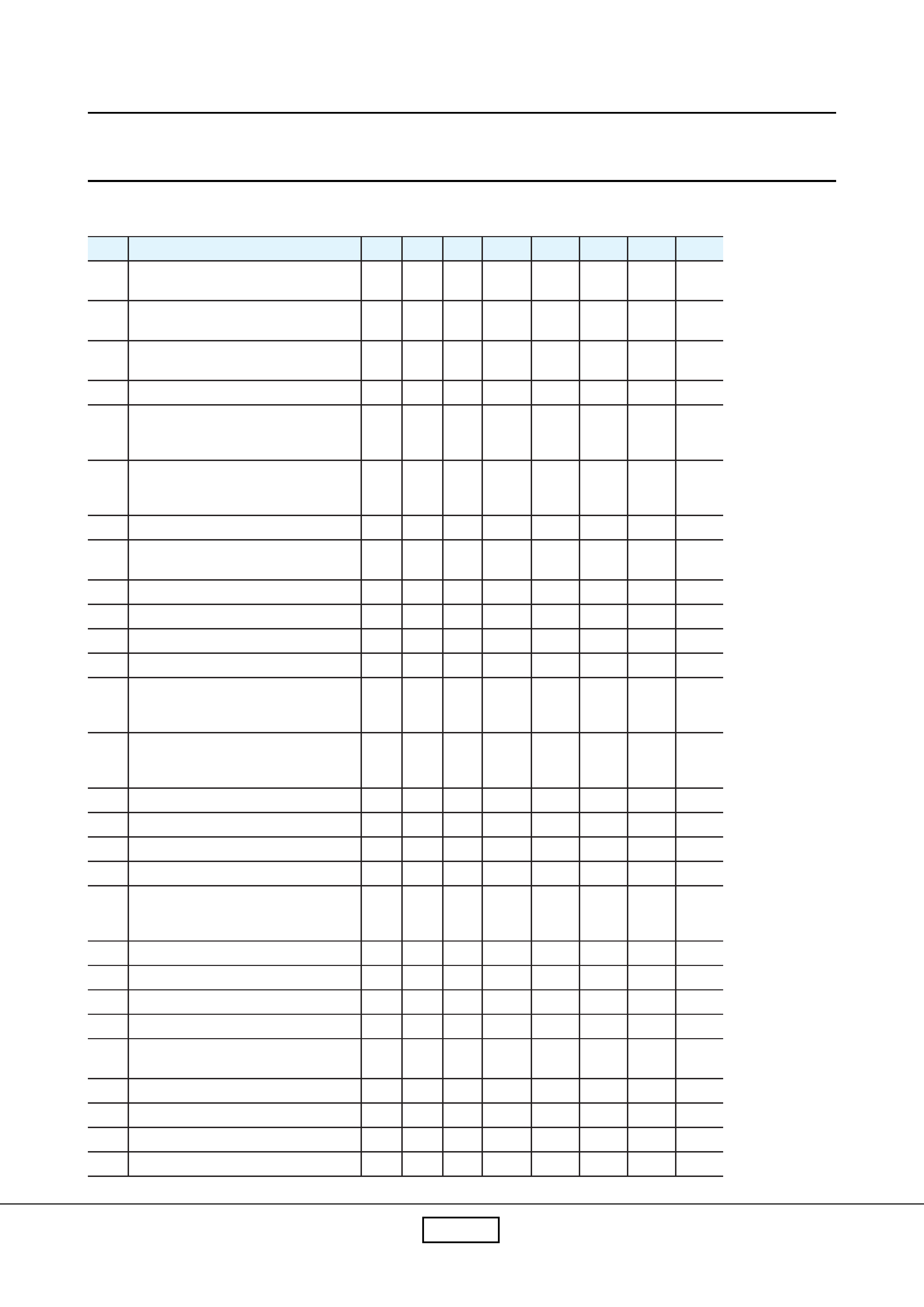 ---