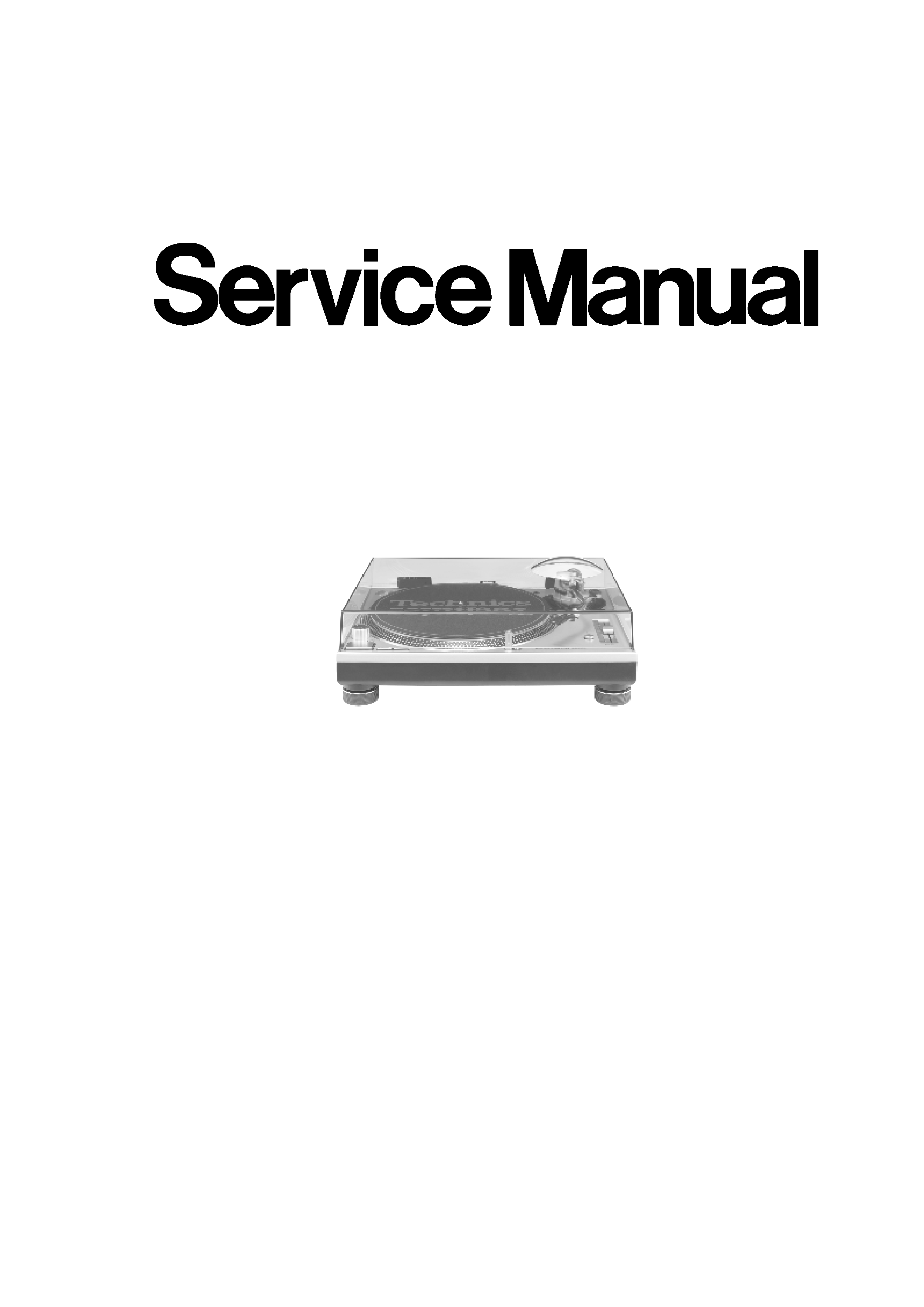 SL-1200MK5E / SL-1210MK5E
SL-1200MK5EB / SL-1210MK5EB / SL-1200MK5GN / SL-1210MK5GN
/ SL-1200MK5PP / SL-1210MK5PP
---

Quartz direct drive / Manual
Aluminum diecast / Diameter
33.2cm (13-5/64") / Mass 1.7kg
Build-up characteristics:
0.7s, from standstill to 33-1/3 r/
0.01% WRMS* / 0.025% WRMS
(JIS C5521) / ±0.035% peak(IEC
-56dB (IEC 98A Unweighted) / -
*This rating refers to turntable assembly alone, excluding effects
of record, cartridge or tonearm, but including platter. Measured
by obtaining signal from built-in frequency generatorof motor
Arm height adjustment range:
Less than 7 mg (lateral, vertical)
Within 2°32' [at the outer groove
Within 0°32' [at the inner groove
Stylus pressure adjustment
Applicable cartridge weight
11-20.5g (including headshell)
17-20.5g (including headshell)
11-14g (including headshell)
AC110-127V/220-240V, 50Hz /
14W (E,EB,GN) / 13.5W (PP)
---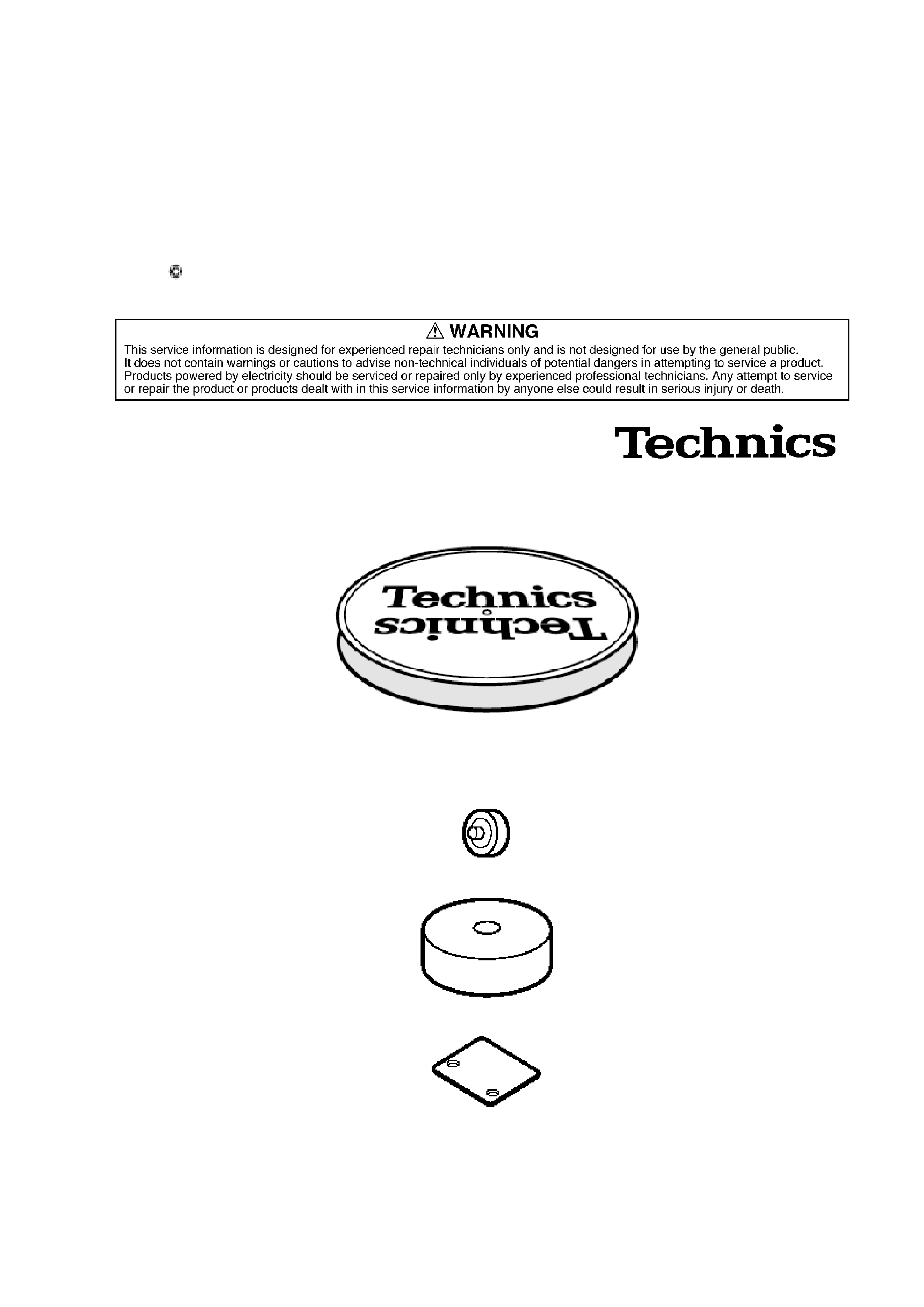 45.3×17.2×35.5cm / (17-27/32"×6
Note: / Specifications are subject to change without notice. /
Mass and dimensions are approximate.
2003 Matsushita Electric Industrial Co., Ltd. All rights reserved.
Unauthorized copying and distribution is a violation of law.
- Disc slip sheet set (RGS0005Z-1)...1pc.
- Auxiliary weight (SFPWG17202)...1pc.
- EP record adaptor (SFWE010)...1pc.
- Shell weight (SFPZB3501)...1pc.
- Overhang gauge (SFK0135-01)...1pc.
---

- Nuts (RHN26003)...2pcs.
- Screws(short) (SFCZV8801-1)...2pcs.
- Screws(long) (SFPEV9801-1)...2pcs.
- Washers(SFPEW9601)...2pcs.
- Sticker (RQLC0142-1)...1pc.
(This "Safety Precaution" is applied only in U.S.A.)
1. Before servicing, unplug the power cord to prevent an electric
2. When replacing parts, use only manufacturer's recommended
3. Check the condition of the power cord. Replace if wear or
4. After servicing, be sure to restore the lead dress, insulation
barriers, insulation papers, shields, etc.
5. Before returning the serviced equipment to the customer, be sure
to make the following insulation resistance test to prevent the
customer from being exposed to a shock hazard.
Insulation Resistance Test
1. Unplug the power cord and short the two prongs of the plug with
---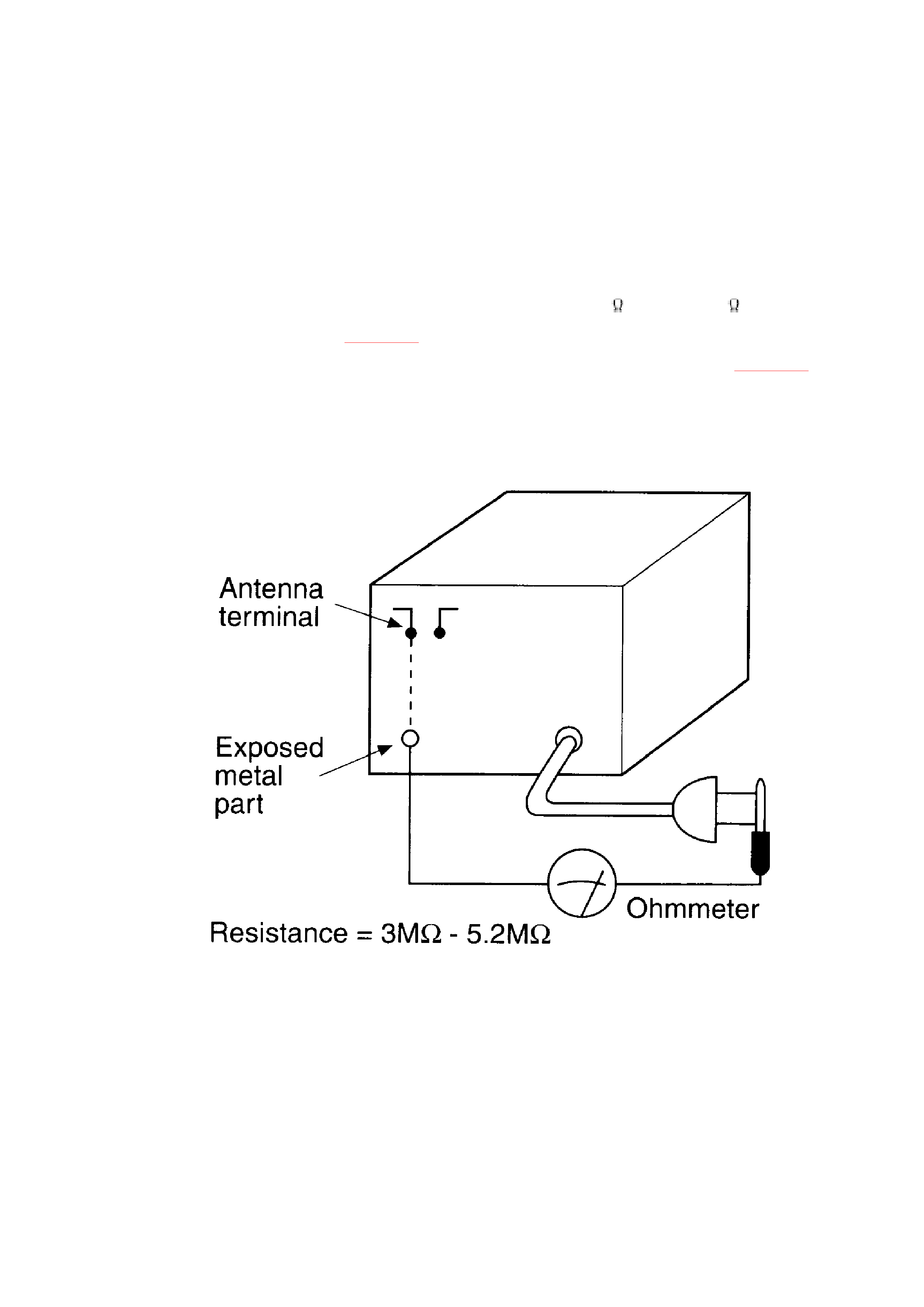 2. Turn on the power switch.
3. Measure the resistance value with ohmmeter between the jumper
AC plug and each exposed metal cabinet part, such as screw
heads, control shafts, handle brackets, etc. Equipment with
antenna terminals should read between 3M
allexposed parts.
(Fig. A)
Equipment without antenna terminals
should read approximately infinity to all exposed parts.
(Fig. B)
/ *
Note: Some exposed partsmay be isolated from the chassis by
design. These will read infinity.
---