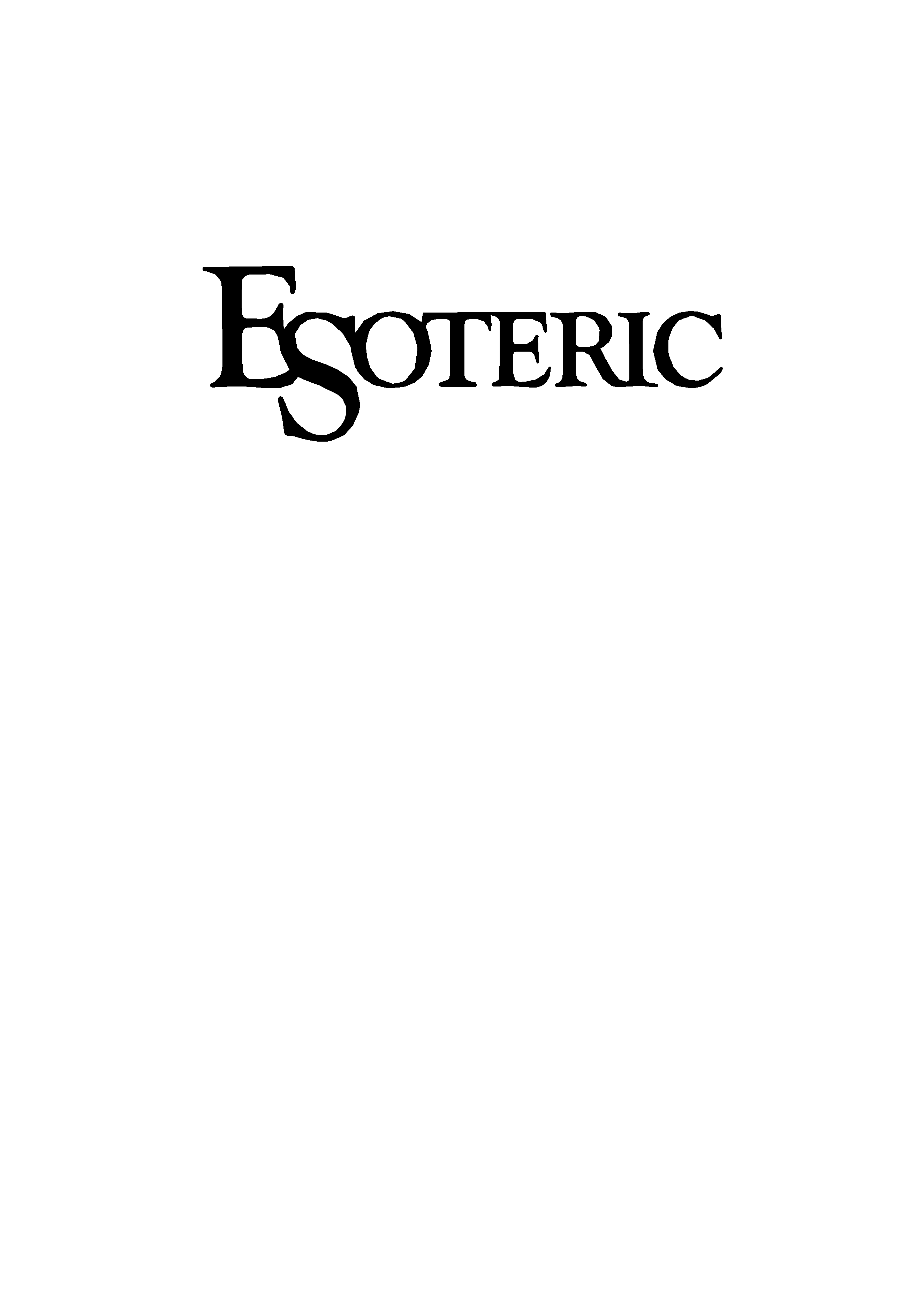 ---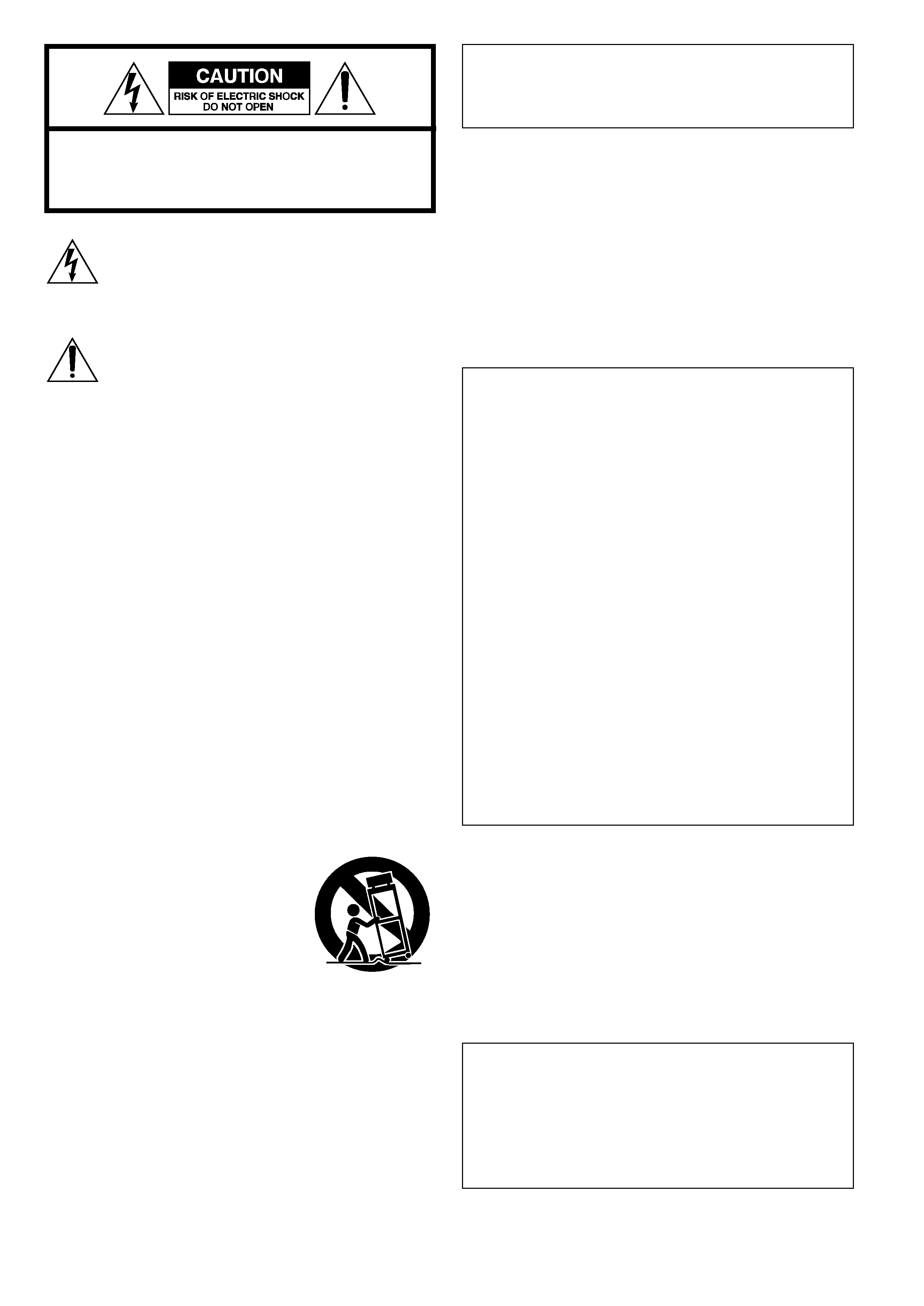 DO NOT REMOVE THE EXTERNAL CASES OR CABINETS TO
EXPOSE THE ELECTRONICS. NO USER SERVICEABLE PARTS ARE
IF YOU ARE EXPERIENCING PROBLEMS WITH THIS PRODUCT,
CONTACT TEAC FOR A SERVICE REFERRAL. DO NOT USE THE
PRODUCT UNTIL IT HAS BEEN REPAIRED.
USE OF CONTROLS OR ADJUSTMENTS OR PERFORMANCE OF
PROCEDURES OTHER THAN THOSE SPECIFIED HEREIN MAY
RESULT IN HAZARDOUS RADIATION EXPOSURE.
IMPORTANT SAFETY INSTRUCTIONS
1) Read these instructions.
2) Keep these instructions.
4) Follow all instructions.
5) Do not use this apparatus near water.
6) Clean only with dry cloth.
7) Do not block any ventilation openings. Install in accordance with
the manufacturer's instructions.
8) Do not install near any heat sources such as radiators, heat
registers, stoves, or other apparatus (including amplifiers) that
9) Do not defeat the safety purpose of the polarized or grounding-
type plug. A polarized plug has two blades with one wider than
the other. A grounding type plug has two blades and a third
grounding prong. The wide blade or the third prong are provided
for your safety. If the provided plug does not fit into your outlet,
consult an electrician for replacement of the obsolete outlet.
10) Protect the power cord from being walked on or pinched
particularly at plugs, convenience receptacles, and the point
where they exit from the apparatus.
11) Only use attachments/accessories specified by the manufacturer.
12) Use only with the cart, stand, tripod,
bracket, or table specified by the
manufacturer, or sold with the apparatus.
When a cart is used, use caution when
moving the cart/apparatus combination
to avoid injury from tip-over.
13) Unplug this apparatus during lightning
storms or when unused for long periods
14) Refer all servicing to qualified service personnel. Servicing is
required when the apparatus has been damaged in any way,
such as power-supply cord or plug is damaged, liquid has been
spilled or objects have fallen into the apparatus, the apparatus
has been exposed to rain or moisture, does not operate normally,
Do not expose this apparatus to dripps or splashes.
Do not place any objects filled with liquids, such as vases, on the
Do not install this apparatus in a confined space such as a book
The apparatus draws nominal non-operating power from the AC
outlet with its POWER switch in the off position.
CAUTION: TO REDUCE THE RISK OF ELECTRIC SHOCK,
DO NOT REMOVE COVER (OR BACK). NO USER-
SERVICEABLE PARTS INSIDE. REFER SERVICING TO
QUALIFIED SERVICE PERSONNEL.
The lightning flash with arrowhead symbol, within an
equilateral triangle, is intended to alert the user to the
presence of uninsulated "dangerous voltage" within the
product's enclosure that may be of sufficient magnitude
to constitute a risk of electric shock to persons.
The exclamation point within an equilateral triangle is
intended to alert the user to the presence of important
operating and maintenance (servicing) instructions in the
literature accompanying the appliance.
WARNING : TO PREVENT FIRE OR SHOCK
HAZARD, DO NOT EXPOSE THIS APPLIANCE
This equipment has been tested and found to comply with the
limits for a Class B digital device, pursuant to Part 15 of the FCC
Rules. These limits are designed to provide reasonable protection
against harmful interference in a residential installation. This
equipment generates, uses, and can radiate radio frequency
energy and, if not installed and used in accordance with the
instructions, may cause harmful interference to radio
communications. However, there is no guarantee that interference
will not occur in a particular installation. If this equipment does
cause harmful interference to radio or television reception, which
can be determined by turning the equipment off and on, the user
is encouraged to try to correct the interference by one or more of
· Reorient or relocate the equipment and/or the receiving
· Increase the separation between the equipment and receiver.
· Connect the equipment into an outlet on a circuit different
from that to which the receiver is connected.
· Consult the dealer or an experienced radio/TV technician for
Changes or modifications to this equipments not expressly
approved by TEAC CORPORATION for compliance will void the
This product has been designed and manufactured according to FDA
regulations "title 21, CFR, chapter 1, subchapter J, based on the
Radiation Control for Health and Safety Act of 1968", and is
classified as class 1 laser product. There is not hazardous invisible
laser radiation during operation because invisible laser radiation
emitted inside of this product is completely confined in the
The label required in this regulation is shown .
The product shall not be exposed to dripping or splashing and
that no object filled with liquids, such as vases, shall be placed
Do not install this equipment in a confined space such as a
book case or similar unit.
---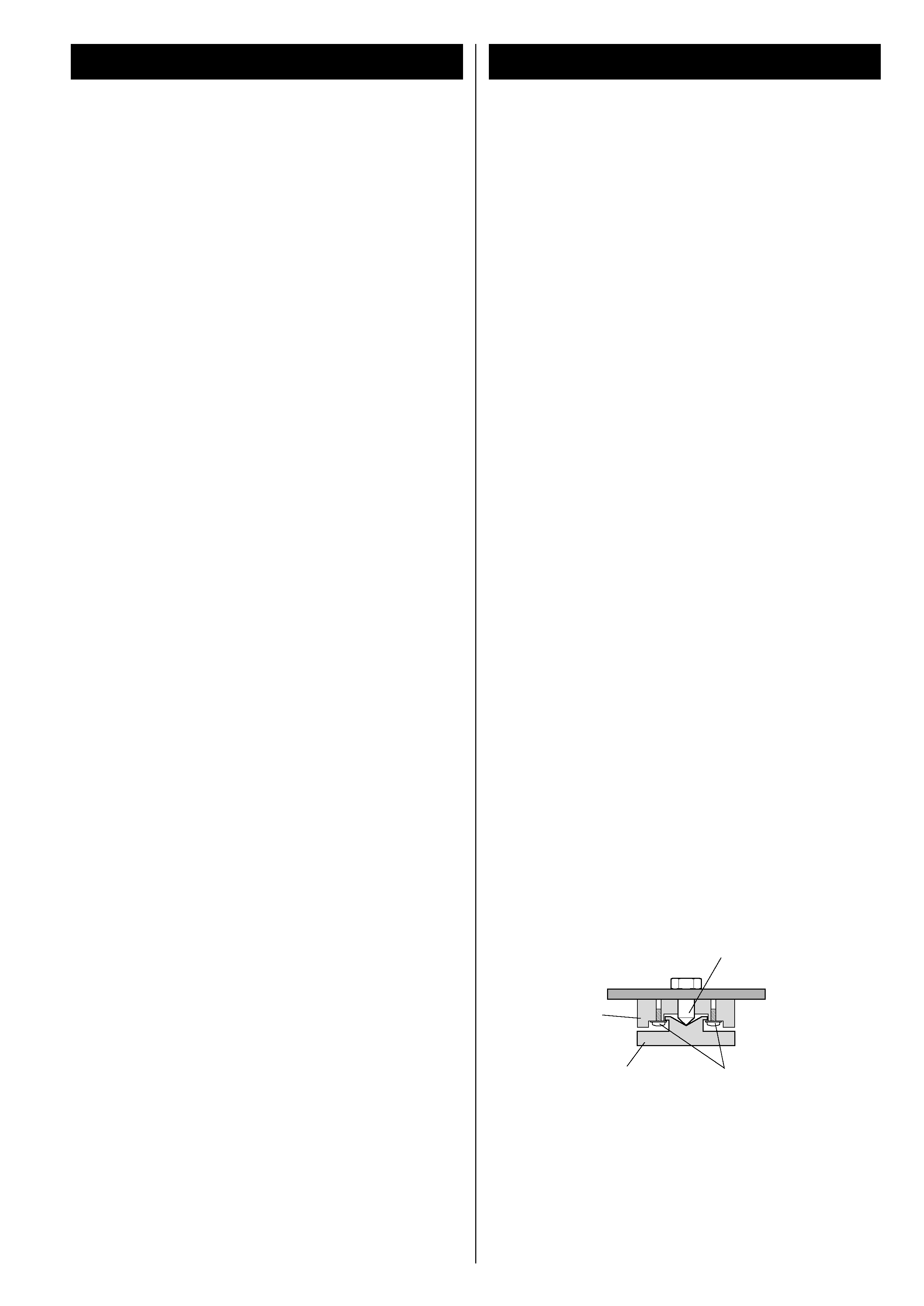 Thank you for choosing TEAC. Read this manual carefully
to get the best performance from this unit.
IMPORTANT SAFETY INSTRUCTIONS . . . . . . . . . . . . . . . . . . . . . 2
Before Use . . . . . . . . . . . . . . . . . . . . . . . . . . . . . . . . . . . . . . . . 3
Features . . . . . . . . . . . . . . . . . . . . . . . . . . . . . . . . . . . . . . . . . . 4
Names of Each Control . . . . . . . . . . . . . . . . . . . . . . . . . . . . . . . 5
Connections . . . . . . . . . . . . . . . . . . . . . . . . . . . . . . . . . . . . . . . 6
Set Up for Esoteric Units . . . . . . . . . . . . . . . . . . . . . . . . . . . . . . 8
Set Up for DVD Player, Universal Player, etc. . . . . . . . . . . . . . . . 9
Dimmer . . . . . . . . . . . . . . . . . . . . . . . . . . . . . . . . . . . . . . . . . 10
Troubleshooting . . . . . . . . . . . . . . . . . . . . . . . . . . . . . . . . . . . 10
Specifications . . . . . . . . . . . . . . . . . . . . . . . . . . . . . . . . . . . . . 11
Read this before operation
As the unit may become warm during operation, always leave
sufficient space around the unit for ventilation.
The voltage supplied to the unit should match the voltage as
printed on the rear panel. If you are in any doubt regarding
this matter, consult an electrician.
Choose the installation location of your unit carefully. Avoid
placing it in direct sunlight or close to a source of heat. Also
avoid locations subject to vibrations and excessive dust, heat,
Do not place the unit on the amplifier/receiver.
Do not open the cabinet as this might result in damage to the
circuitry or electrical shock. If a foreign object should get into
the unit, contact your dealer or service company.
When removing the power plug from the wall outlet, always
pull directly on the plug, never yank the cord.
Do not attempt to clean the unit with chemical solvents as
this might damage the finish. Use a clean, dry cloth.
Keep this manual in a safe place for future reference.
High-quality hardened tool steel is used for the pin-point feet,
securely attached to the bottom of the player. Although the
cover feet may appear loose, the weight of the unit causes
them to be firm and secure, and the design effectively damps
Be careful to avoid injury when moving the unit, on account
of its weight. Get someone to help you if necessary.
To protect floors, etc. you may stick the felt supplied with the
unit to the bottom of the cover feet.
Cover foot retaining screws
---

Up to 192 kHz Word Sync clock production
With the advent of digital equipment using higher sampling
frequencies than ever, 176.4 kHz and 192 kHz word clocks
(sync signals) are made available in addition to conventional
44.1 kHz, 48 kHz, 88.2 kHz and 96 kHz clocks.
As an additional plus, the output circuitry consists of 3
separate channels with a total of 6 output terminals, thus
offering the capability of handling a variety of audio
equipment controlled by different word clocks. Also, each of
the 3 output channels is switch-selectable between 1xFs,
2xFs, and 4xFs, so you can, for example, get an 88.2 kHz and
a 176.4 kHz machine synchronized by connecting them to the
Clocks Generated by Internal High-precision
The G-0s uses an advanced rubidium oscillator (monthly
precision variation: projected within ±0.05ppb) that generates
astonishingly super-accurate clocks.
Ready for connection to external oscillators
It is also possible to connect external reference frequency
oscillators to the G-0s. Using this capability, you can, for
example, readily bring in a higher precision oscillator when
made available in the future.
Some universal players use clocks different from the ones
used by CD players to process both the video and audio
signals at the same time.
The G-0s comes with a 100 kHz clock output intended for
universal players (in PAL FILM mode, the output is switched to
96 kHz). If your universal players are 100 kHz-capable, you
can control them by this high-precision clock.
PAL Film Source-capable Clock Frequencies
The PAL (European TV format) film source is a better image
quality than NTSC discs provide. However, PAL video system is
standardized at 25 frames per second while the PAL film
source discs use the rate of 24 frames per second. So, if these
discs are played back without inserting one additional frame
per second in the process of conversion, the sound pitch may
be higher than is expected. To play PAL film source material
correctly, it is necessary to reduce the play speed by 4% and
play at 24 frames per second. To meet this requirement, the
G-0s is designed to output clock frequencies of 96% of
48/96/192 kHz (i.e., 46.08/92.16/184.32 kHz).
To play PAL film source material, connect the Esoteric UX-1 or
any other Universal Player that is equipped to accept 96%
Super-rigid Chassis to Ensure
Uncompromised Sound Quality
A rigid chassis featuring a total weight of 18 kg (40 pounds)
helps to provide a stabilized platform for the clock operation.
5-mm thick steel base plate completely eliminates external
Triangular pinpoint feet composed of case-hardened tool
steel ensures enhanced stability against vibration.
Employs carefully selected highest quality
Tight-tolerance components are carefully hand-picked and
secured to the rugged chassis to support the high-precision
---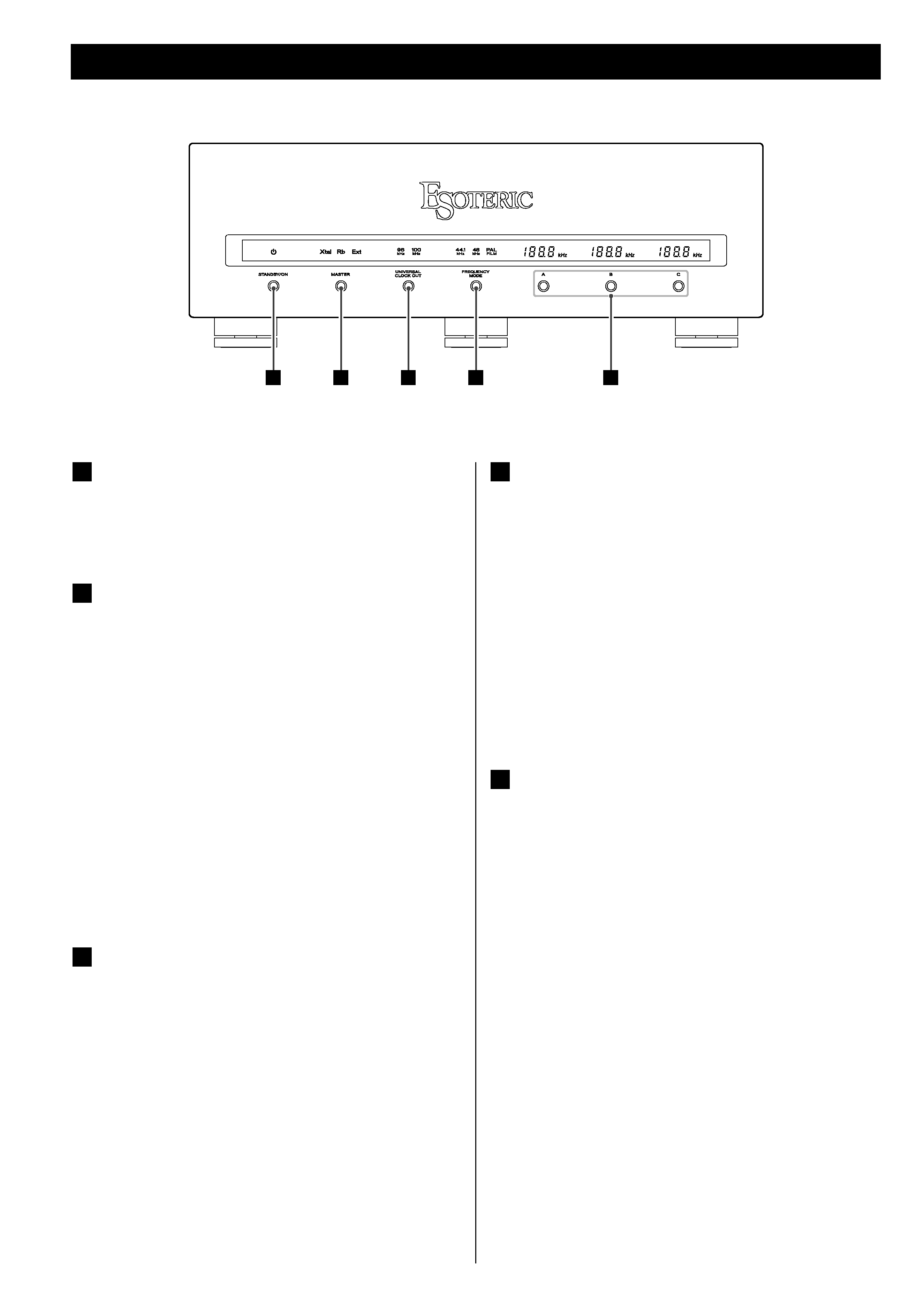 When the Main Power switch on the rear panel is ON, use
this button to turn the unit on or to standby. When the unit
is on, the indicator lights.
Press this button to select the signal source you will use for
When the clock signal is stabilized, the indicator for the
MASTER button stops blinking and lights steadily.
When using the clock made by internal crystal oscillator
When using the internal rubidium oscillator as the source
When using the input from the reference sourced 10MHz IN
UNIVERSAL CLOCK OUT button
Use this to switch the Universal Clock output on or off.
Universal Clock is the TEAC-ESOTERIC original clock for
When the FREQUENCY MODE is set to 44.1kHz or 48kHz,
the frequency of the universal clock is set to 100kHz. When
the FREQUENCY MODE is set to PAL FILM, the frequency of
the universal clock is set to 96kHz.
When OFF is selected, the indicator turns off.
Use this to select the fundamental frequency of the word
This is generally used for red-book CD players which operate
with a 44.1kHz clock standard.
This is used for DVD players, DAT recorders, etc. which
operate with a 48kHz clock standard.
This is used for reproducing PAL DVD discs at 24 frames/sec.
Frequency change buttons [A/B/C]
The frequency of the each line (A/B/C) is changeable
between 1x/2x/4x of the fundamental frequency and off.
Following frequency can be selected for each FREQUENCY
When OFF is selected, the indicator turns off.
44.1kHz, 88.2kHz, 176.4kHz
48P (46.08kHz), 96P (92.16kHz), 192P (184.32kHz)
---