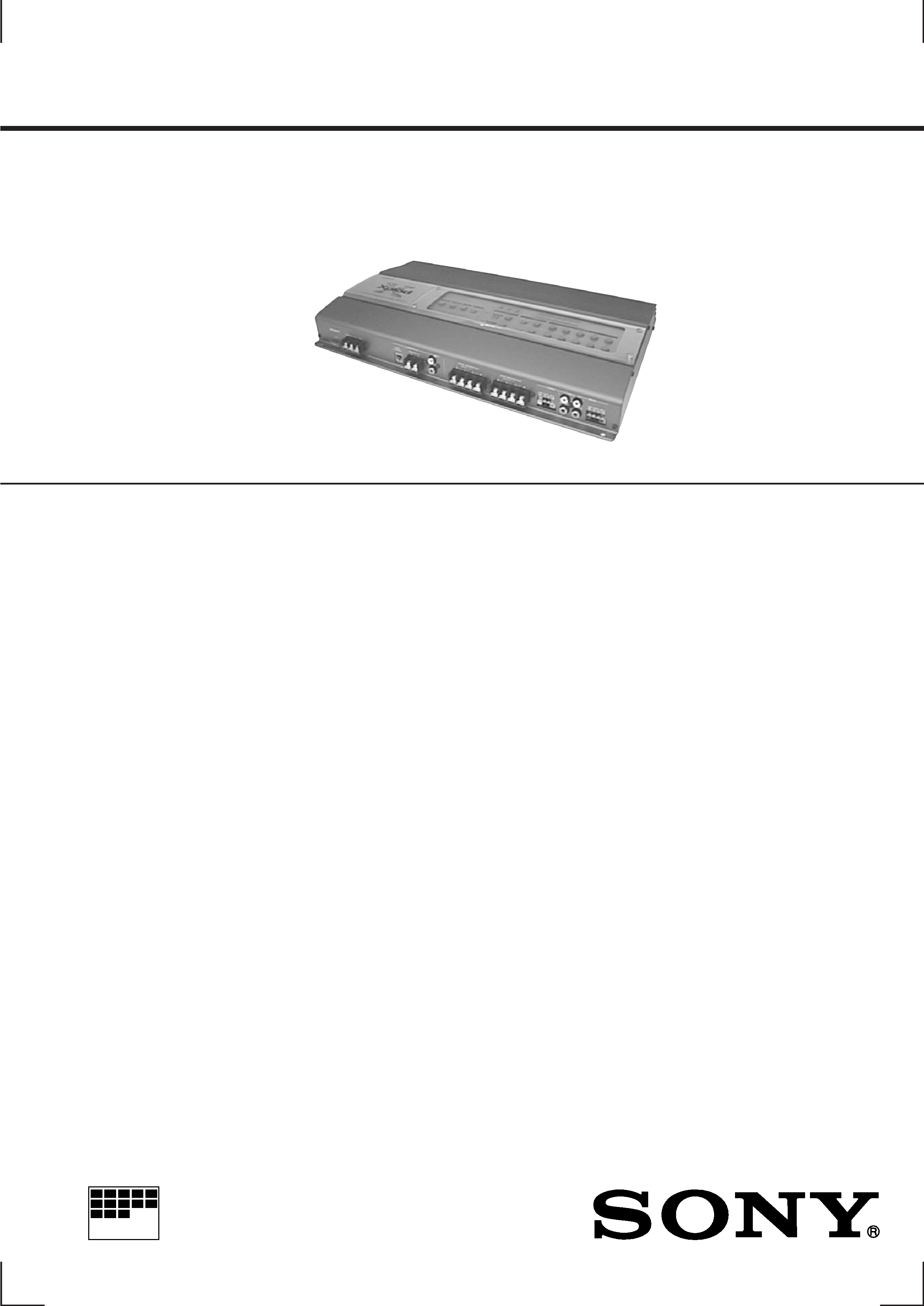 OTL (output transformerless) circuit
High level input connector
× 4 + 200 watts × 1 (at 4 )
Rated outputs (supply voltage at 14.4 V)
× 4 (20 Hz ­ 20 kHz, 0.04%
× 4 (20 Hz ­ 20 kHz, 0.1%
× 2 (20 Hz ­ 20 kHz, 0.1%
0.005% or less (at 1 kHz, 4
Input level adjustment range
0.2 ­ 4.0 V (RCA pin jacks)
0.4 ­ 8.0 V (High level input)
× 2
1/4
× 17
3/4
in.) not
incl. projecting parts and controls
Approx. 4.7 kg (10 lb. 6 oz.) not incl.
Design and specifications are subject to change without notice.
AUDIO POWER SPECIFICATIONS (US, Canadian model)
POWER OUTPUT AND TOTAL HARMONIC DISTORTION
40 watts/100 watts per channel minimum continuous average power into
4 ohms, 5 channels driven from 20 Hz to 20 kHz/200 Hz with no more
than 0.04% total harmonic distortion per Car Audio Ad Hoc Committee
Notes on Chip Component Replacement
· Never reuse a disconnected chip component.
· Notice that the minus side of a tantalum capacitor may be dam-
---

Location and Function of Controls .......................................... 3
Connections ............................................................................. 4
Bottom Plate ....................................................................... 6
Panel (A) ............................................................................. 6
Panel (B) ............................................................................. 7
AMP/Power Board ............................................................. 7
Control Panel Block ........................................................... 8
Block Diagram ­AMP Section­ ......................................... 9
Block Diagram ­Power Section­ ..................................... 11
Printed Wiring Board ­AMP Section­ ............................. 13
Schematic Diagram ­AMP Section­ ................................ 15
Printed Wiring Board ­Power Section­ ........................... 17
Schematic Diagram ­Power Section­ .............................. 19
Printed Wiring Board ­EQ Section­ ................................ 21
Schematic Diagram ­EQ Section­ ................................... 21
Printed Wiring Board ­Sub Section­ ............................... 23
3-10. Schematic Diagram ­Sub Section­ .................................. 23
3-11. Printed Wiring Board ­IND Section­ .............................. 25
3-12. Schematic Diagram ­IND Section­ ................................. 26
3-13. Printed Wiring Board ­LED Section­ .............................. 27
3-14. Schematic Diagram ­LED Section­ ................................. 27
Heat Sink Section ............................................................. 28
Control Panel Section ....................................................... 29
5. ELECTRICAL PARTS LIST
......................................... 30
---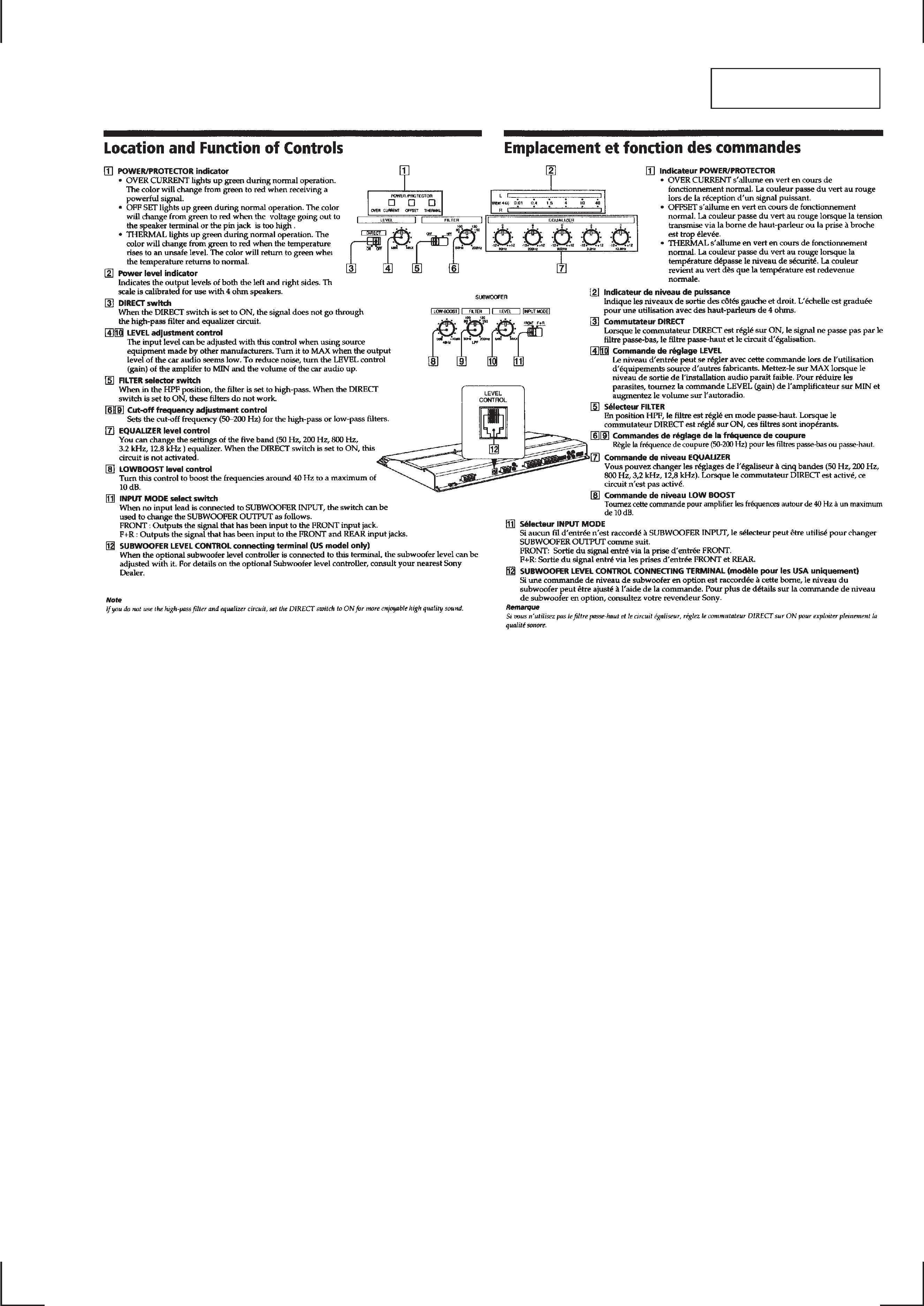 This section is extracted
---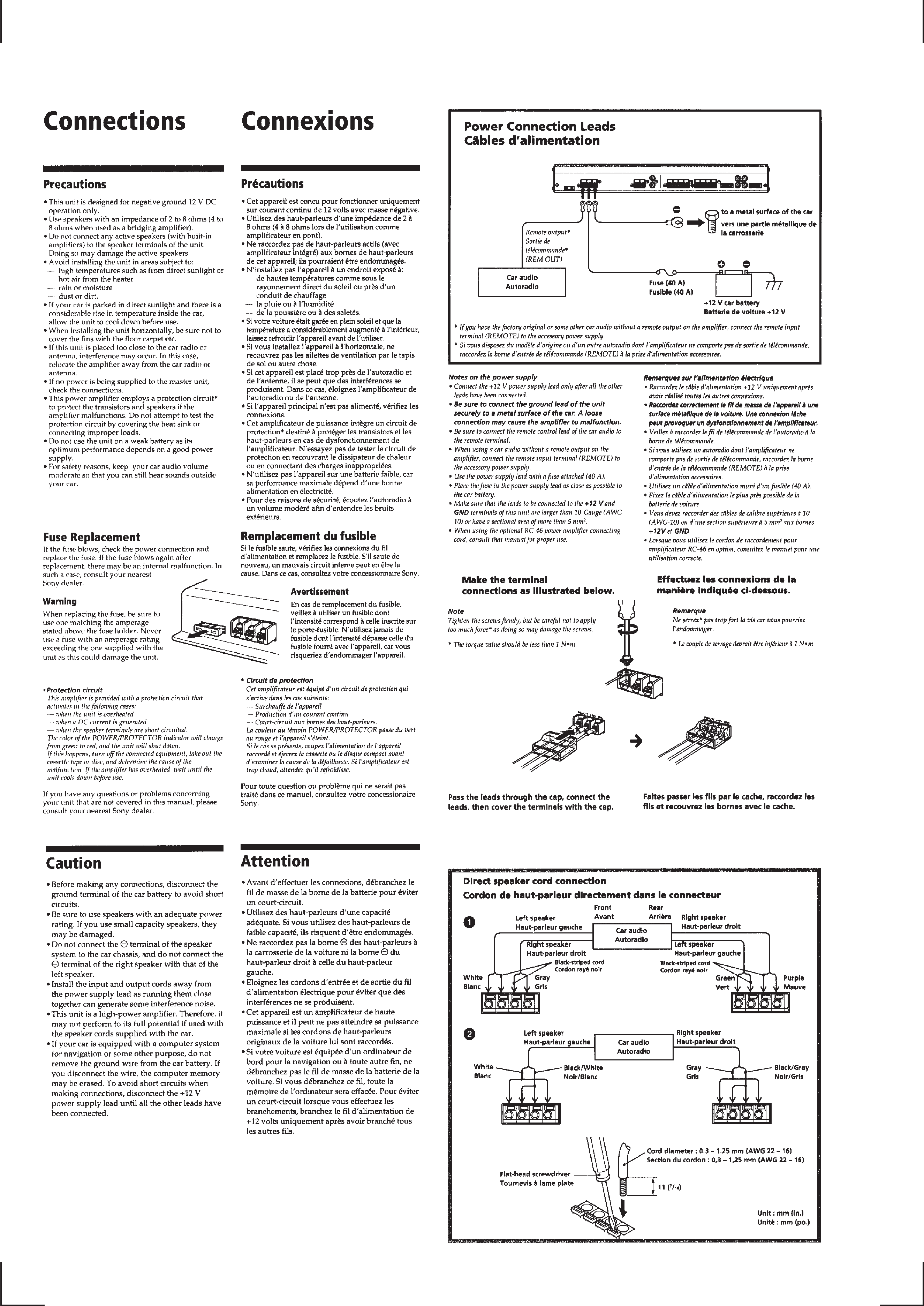 ---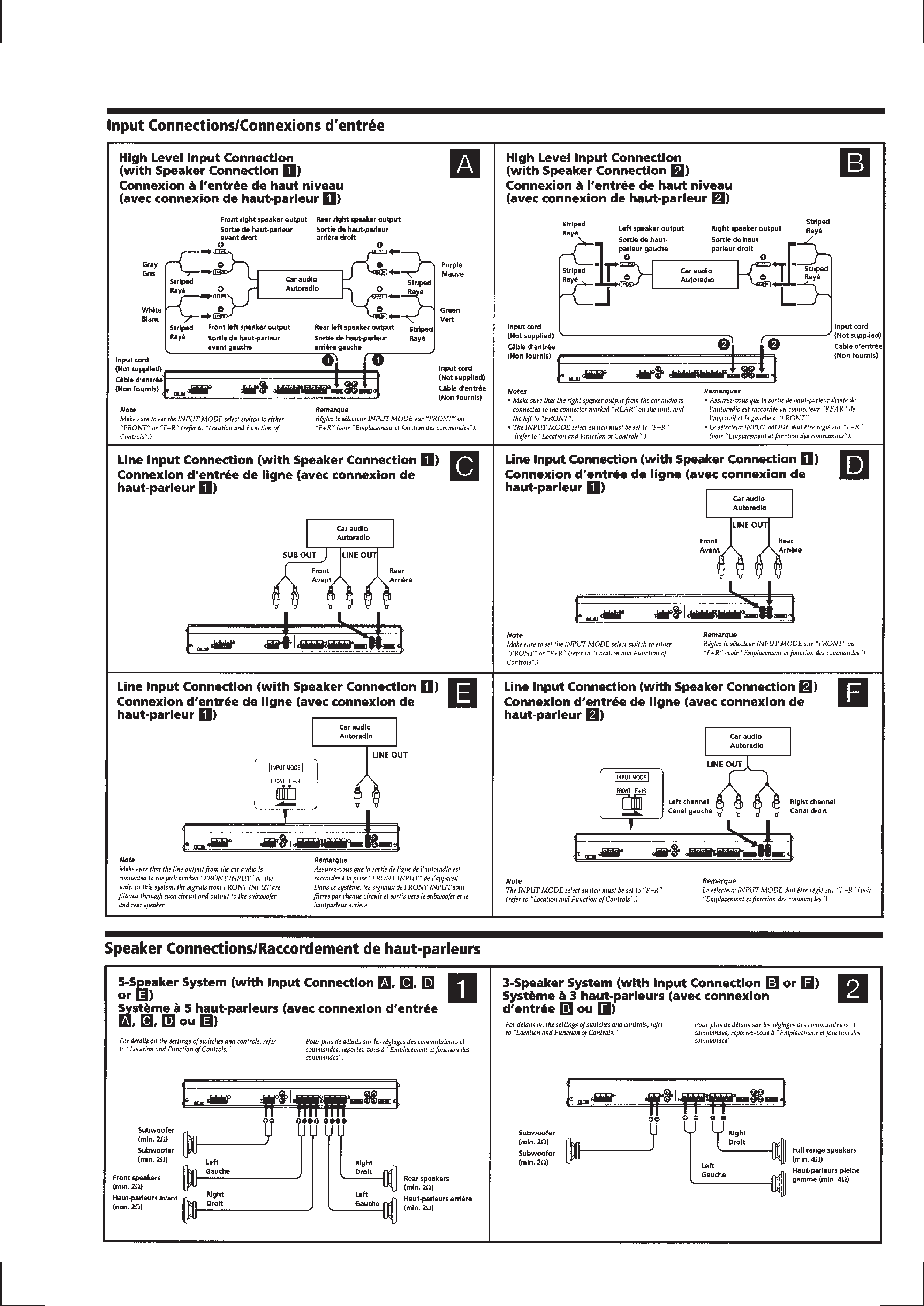 ---