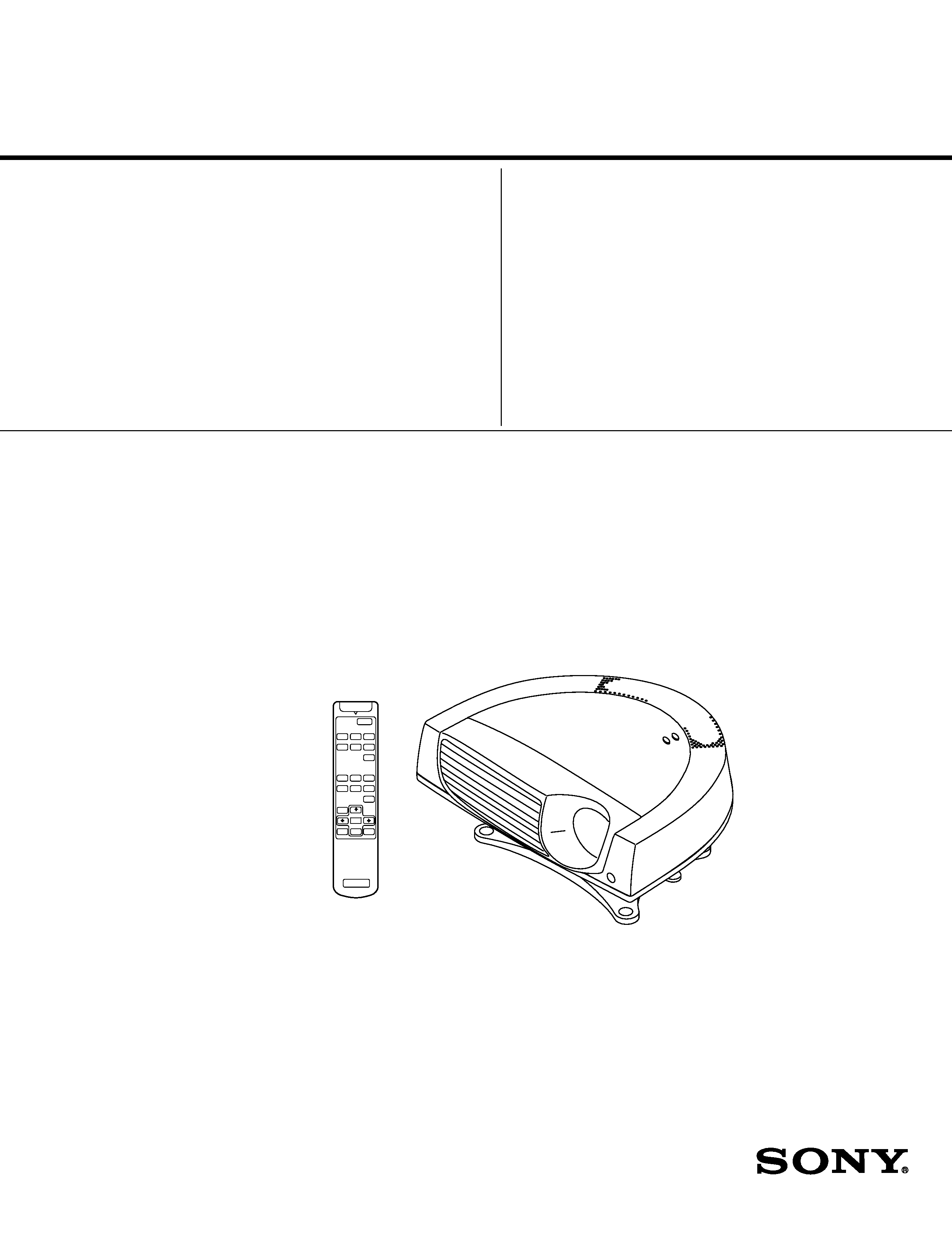 ---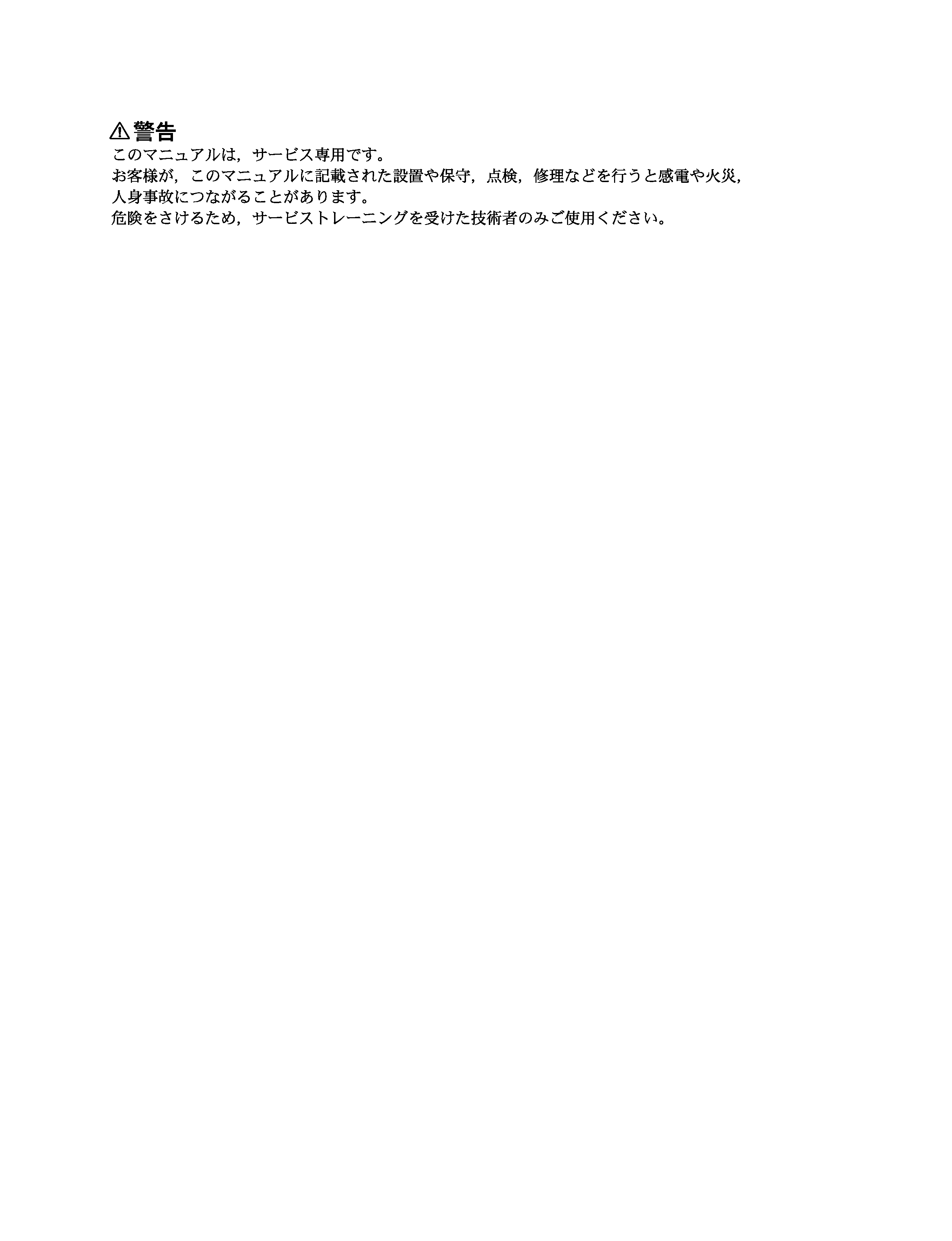 This manual is intended for qualified service personnel only.
To reduce the risk of electric shock, fire or injury, do not perform any servicing other than that
contained in the operating instructions unless you are qualified to do so. Refer all servicing to
qualified service personnel.
Die Anleitung ist nur für qualifiziertes Fachpersonal bestimmt.
Alle Wartungsarbeiten dürfen nur von qualifiziertem Fachpersonal ausgeführt werden. Um die
Gefahr eines elektrischen Schlages, Feuergefahr und Verletzungen zu vermeiden, sind bei
Wartungsarbeiten strikt die Angaben in der Anleitung zu befolgen. Andere als die angegeben
Wartungsarbeiten dürfen nur von Personen ausgeführt werden, die eine spezielle Befähigung
Ce manual est destiné uniquement aux personnes compétentes en charge de l'entretien. Afin
de réduire les risques de décharge électrique, d'incendie ou de blessure n'effectuer que les
réparations indiquées dans le mode d'emploi à moins d'être qualifié pour en effectuer d'autres.
Pour toute réparation faire appel à une personne compétente uniquement.
AN INSULATED TRANSFORMER SHOULD BE USED DURING
ANY SERVICE TO AVOID POSSIBLE SHOCK HAZARD, BE-
THE CHASSIS OF THIS RECEIVER IS DIRECTLY CONNECTED
SAFETY-RELATED COMPONENT WARNING !!
COMPONENTS IDENTIFIED BY A !
DIAGRAMS, EXPLODED VIEWS AND IN THE PARTS LIST ARE
CRITICAL TO SAFE OPERATION. REPLACE THESE COMPO-
NENTS WITH SONY PARTS WHOSE PART NUMBERS APPEAR
AS SHOWN IN THIS MANUAL OR IN SUPPLEMENTS PUB-
AFIN D'ÉVITER TOUT RISQUE D'ÉLECTROCUTION
TRANSFORMATEUR D'ISOLEMENT DOIT ETRE UTILISÉ LORS
LE CHÂSSIS DE CE RÉCEPTEUR EST DIRECTEMENT
RACCORDÉ Á L'ALIMENTATION SECTEUR.
ATTENTION AUX COMPOSANTS RELATIFS Á LA
LES COMPOSANTS IDENTIFIÉS PAR UNE MAPQUE !
LES SCHÉMAS DE PRINCIPE, LES VUES EXPLOSÉES ET LES
LISTES DE PIECES SONT D'UNE IMPORTANCE CRITIQUE
POUR LA SÉCURITÉ DU FONCTIONNEMENT. NE LES
REMPLACER QUE PAR DES COMPOSANTS SONY DONT LE
NUMÉRO DE PIÈCE EST INDIQUÉ DANS LE PRÉSENT MANUEL
OU DANS DES SUPPLÉMENTS PUBLIÉS PAR SONY.
---

For the customers in the Netherlands
Voor de klanten in Nederland
·Gooi de batterij niet weg, maar lever hem
---

1. Operating Instructions
VPL-HS1 ..................................................................................................... 1-1
SU-HS1 ..................................................................................................... 1-25
IFU-HS1 .................................................................................................... 1-27
Board Layout ............................................................................................... 2-1
Disassembly and Extension Boards ............................................................ 2-2
Hood Block Assy Removal ........................................................ 2-2
H Board Removal ....................................................................... 2-2
C Board Removal ....................................................................... 2-3
MS Board Removal .................................................................... 2-3
BB and NF Boards Removal ...................................................... 2-4
BC Board Removal .................................................................... 2-4
Optics block assy Removal ........................................................ 2-5
Q Board Removal ....................................................................... 2-5
BA Board Removal .................................................................... 2-6
2-2-10. NR Board Removal .................................................................... 2-6
2-2-11. F Board Removal ....................................................................... 2-7
2-2-12. Hi-voltage block and G Board Removal .................................... 2-7
2-2-13. Projection Lens Removal ........................................................... 2-8
2-2-14. Prism Block Assy and In-polarizer Removal ............................. 2-8
2-2-15. Extension Boards and Extension Cables .................................... 2-9
2-2-16. Extension Boards and Extension Cables Connection .............. 2-10
(1)BC Board ............................................................................. 2-10
(2)BB and MS Boards .............................................................. 2-10
(3)C Board ................................................................................ 2-11
(4)BA Board ............................................................................. 2-11
(5)Q Board ............................................................................... 2-12
Power cord ................................................................................................ 2-12
3. Electrical Adjustments
Preparations ................................................................................................. 3-1
Equipment Required ................................................................... 3-1
Optical Unit Adjustment ............................................................ 3-1
Factory Mode Setting ................................................................. 3-1
V-COM Adjustment .................................................................................... 3-1
Adjustment Item Initialize Data .................................................................. 3-2
Service Knowhow ....................................................................................... 3-6
---

IC ................................................................................................................. 4-1
Transistor ..................................................................................................... 4-3
Diode ........................................................................................................... 4-4
Notes on Repair Parts .................................................................................. 5-1
Exploded Views .......................................................................................... 5-2
Cover .......................................................................................... 5-2
Chassis 1 ..................................................................................... 5-3
Chassis 2 ..................................................................................... 5-4
Stand ........................................................................................... 5-5
Optics 1 ...................................................................................... 5-6
Optics 2 ...................................................................................... 5-7
Stand(SU-HS1) .......................................................................... 5-8
Electrical Parts List ..................................................................................... 5-9
Packing Materials ...................................................................................... 5-31
IFU-HS1 .................................................................................................... 5-31
SU-HS1 ..................................................................................................... 5-31
Q Block ....................................................................................................... 6-1
BA Block ..................................................................................................... 6-2
BB Block ..................................................................................................... 6-3
BC and H Blocks ......................................................................................... 6-4
G Block ....................................................................................................... 6-5
MS Block .................................................................................................... 6-6
C Block ........................................................................................................ 6-7
After Replacing the Prism Block ............................................... 3-6
After Replacing the Board ......................................................... 3-6
White Balance Adjustment on Servicing .................................................... 3-7
Signal Level Adjustment ............................................................ 3-7
White Balance Adjustment ........................................................ 3-7
Memory ....................................................................................................... 3-9
---