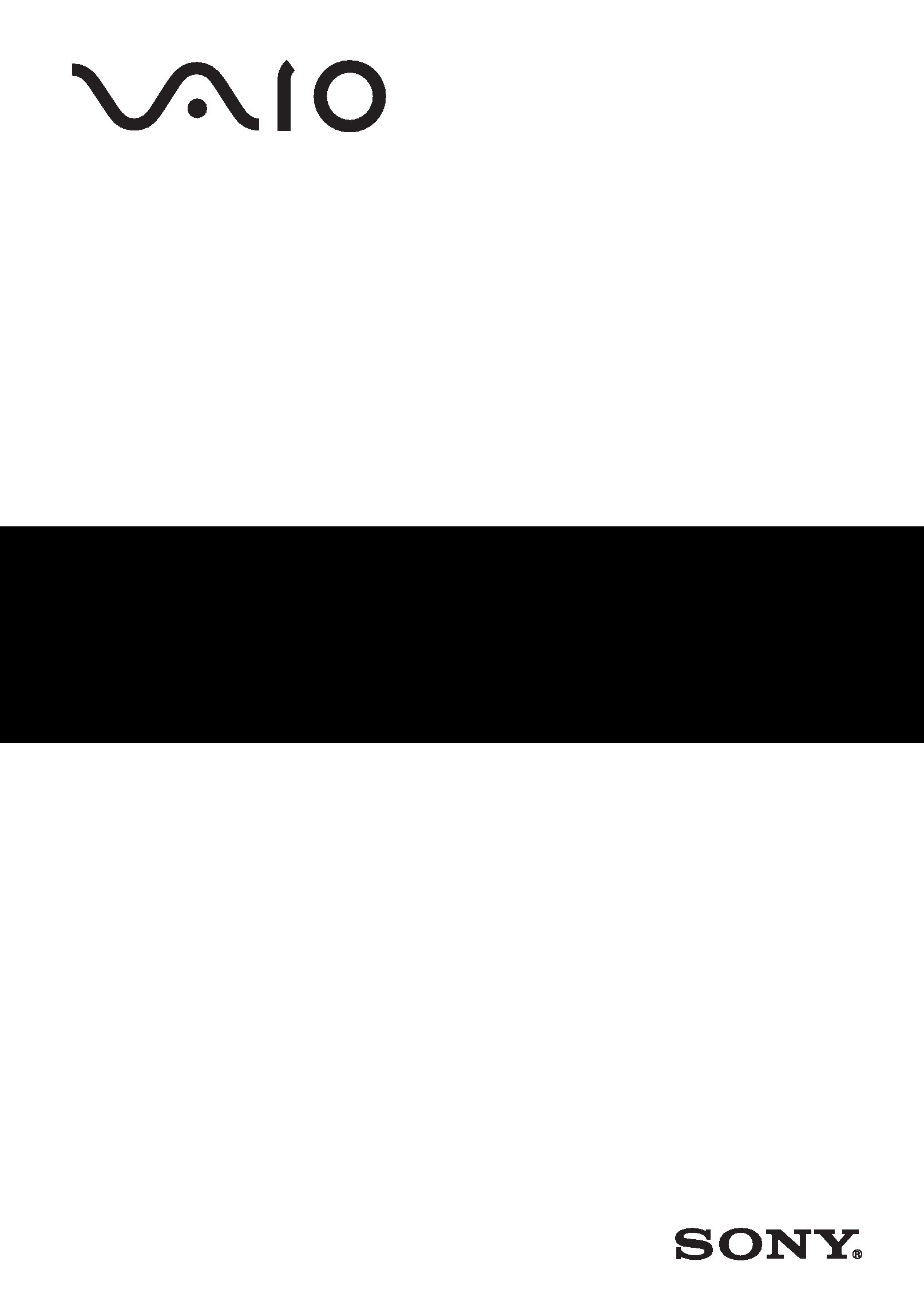 Quick Start Guide/Guide de démarrage rapide/
Kurzanleitung/Snelle startgids/Guida rapida all'uso/
Guía de inicio rápido/Guia de início rápido/
Pika-aloitusopas/Snabbstartguide/
--- Viewing the Operating Instructions
1
Insert the supplied CD-ROM in the computer's
2
Click "Operating Instructions" on the screen
that appears, then double-click the language.
Visualisation du mode d'emploi
1
Insérez le CD-ROM fourni dans le lecteur de
2
Cliquez sur « Mode d'emploi » sur l'écran qui
apparaît, puis double-cliquez sur la langue.
Anzeigen der Bedienungsanleitung
1
Legen Sie die mitgelieferte CD-ROM in das
CD-ROM-Laufwerk am Computer ein.
2
Klicken Sie auf dem Bildschirm, der daraufhin
angezeigt wird, auf ,,Bedienungsanleitung" und
doppelklicken Sie dann auf die Sprache.
De gebruiksaanwijzing weergeven
1
Plaats de bijgeleverde CD-ROM in het
CD-ROM-station van de computer.
2
Klik op "Gebruiksaanwijzing" op het
weergegeven scherm en dubbelklik vervolgens
Visualizzazione delle istruzioni per l'uso
1
Inserire il CD-ROM in dotazione nell'apposita
2
Nella schermata che viene visualizzata, fare
clic su "Istruzioni per l'uso", quindi fare
doppio clic sulla lingua.
Visualización del manual de
1
Inserte el CD-ROM suministrado en la unidad
2
Haga clic en "Manual de instrucciones" en la
pantalla que aparece y, a continuación, haga
Ver as instruções de funcionamento
1
Introduza o CD-ROM fornecido na unidade de
2
No ecrã que aparecer, clique em "Insrações de
funcioam ento" e faça duplo clique no idioma.
1
Aseta tuotteen mukana toimitettu CD-ROM-
levy tietokoneen CD-ROM-asemaan.
2
Valitse näyttöön tulevassa ikkunassa
"Operating Instructions" (hävitettävä
käyttöohjeet) ja kaksoisnapsauta sitten
1
Sätt in den medföljande CD-skivan i datorns
2
Klicka på "Operating Instructions"
(Bruksanvisning) på den skärm som visas och
dubbelklicka sedan på önskat språk.
Zobrazení návodu k obsluze
1
Vlozte dodaný disk CD-ROM do jednotky
2
Klepnte na polozku ,,Operating
Instructions" (návodu k obsluze) na
obrazovce a poklepejte na jazyk.
---

English ­ Quick Start Guide ......................................................... 4
Français ­ Guide de démarrage rapide ..................................... 14
Deutsch ­ Kurzanleitung ............................................................ 23
Nederlands ­ Snelle startgids .................................................... 32
Italiano ­ Guida rapida all'uso ................................................... 41
Español ­ Guía de inicio rápido ................................................. 50
Português ­ Guia de início rápido ............................................. 59
Suomi ­ Pika-aloitusopas ........................................................... 68
Svenska ­ Snabbstartguide ....................................................... 77
.................................... 86
Cesky ­ Strucná pírucka ........................................................... 95
--- To prevent fire or shock hazard,
do not expose the unit to rain or
To avoid electrical shock, do not
open cabinet. Refer servicing to
qualified personnel only.
· Use this product only with the supplied AC
· To disconnect this product completely from
mains voltage, unplug the AC adapter.
· Make sure that the socket outlet is easily
Do not handle damaged or leaking lithium ion
Danger of explosion if the battery is incorrectly
replaced. Replace only with the same or
equivalent type recommended by the
manufacturer. Discard used batteries according
to the manufacturer's instructions.
The battery pack used in this device may present
a fire or chemical burn hazard if mistreated. Do
not disassemble, heat above 140°F (60°C) or
Dispose of used battery properly.
When discarding the unit, follow the instructions
on page 29 of the Operating Instructions PDF file
to remove and dispose of the battery properly.
For customers in the U.S.A.
The model number and the serial number are
located on the bottom of the product. Record the
serial number in the space provided below. Refer
to this number whenever you call your Sony
dealer regarding this product.
Serial No._____________________________
This equipment has been tested and found to
comply with the limits for a Class B digital
device, pursuant to Part 15 of the FCC Rules.
These limits are designed to provide reasonable
protection against harmful interference in a
residential installation. This equipment generates,
uses, and can radiate radio frequency energy and,
if not installed and used in accordance with the
instructions, may cause harmful interference to
radio communications. However, there is no
guarantee that interference will not occur in a
particular installation. If this equipment does
cause harmful interference to radio or television
reception, which can be determined by turning
the equipment off and on, the user is encouraged
to try to correct the interference using one or
more of the following measures:
­ Reorient or relocate the receiving antenna.
­ Increase the separation between the equipment
­ Connect the equipment into an outlet on a
circuit different from that to which the receiver
­ Consult the dealer or an experienced radio/TV
The shielded interface cable recommended in this
manual must be used with this equipment in order
to comply with the limits for a digital device
pursuant to subpart B of Part 15 of FCC.
You are cautioned that any changes or
modifications not expressly approved in this
manual could void your authority to operate this
For questions regarding your product or for the
Sony Customer Information Service Center
nearest you, call 1-888-476-6972 in the United
States or 1-800-961-7669 in Canada.
---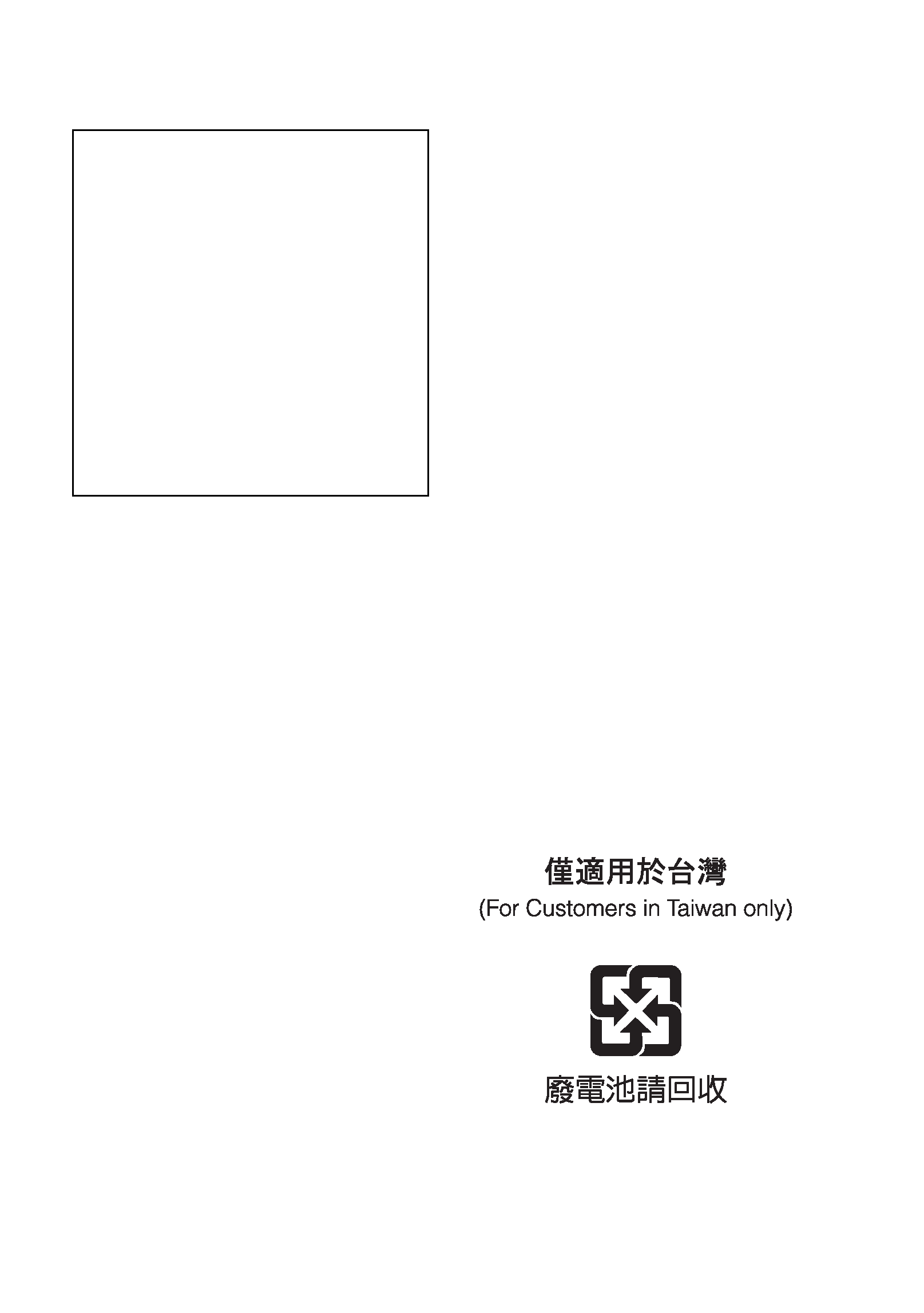 The number below is for FCC related matters
Declaration of Conformity
This device complies with Part 15 of the FCC Rules.
Operation is subject to the following two conditions:
(1) This device may not cause harmful interference,
and (2) this device must accept any interference
received, including interference that may cause
This Class B digital apparatus complies with
For customers in the USA and
RECYCLING LITHIUM-ION BATTERIES
Lithium-Ion batteries are recyclable.
You can help preserve our environment by
returning your used rechargeable batteries to the
collection and recycling location nearest you.
For more information regarding recycling of
rechargeable batteries, call toll free 1-800-822-
8837, or visit http://www.rbrc.org/ .
Caution: Do not handle damaged or leaking
Before using the Portable Music Player
VGF-AP1, be sure to read the End User Software
License Agreement that accompanies it.
· Copyright laws prohibit reproducing the
software or the manual accompanying it in
whole or in part, or renting the software
without the permission of the copyright holder.
· In no event will SONY be liable for any
financial damages, or loss of profits, including
claims made by third parties, arising out of the
use of the software supplied with this product.
· In the event a problem occurs with this product
as a result of defective manufacturing, SONY
will replace it. However, SONY bears no other
· Please note that, due to continued efforts to
improve quality, the software specifications
may be changed without notice.
· Making copies of and using CD-ROMs,
DVD-ROMs, DVD video discs, or music CDs
may violate copyright laws or the terms of the
End-user Licenses provided with such discs. Be
sure to comply with copyright laws and the
terms of the End User Software License when
making or using original CDs and DVDs.
If you have any questions regarding copyright
laws or the terms of the End-user Software
License, please consult the appropriate legal
· Operation of this product with software other
than that provided is not covered by the
---