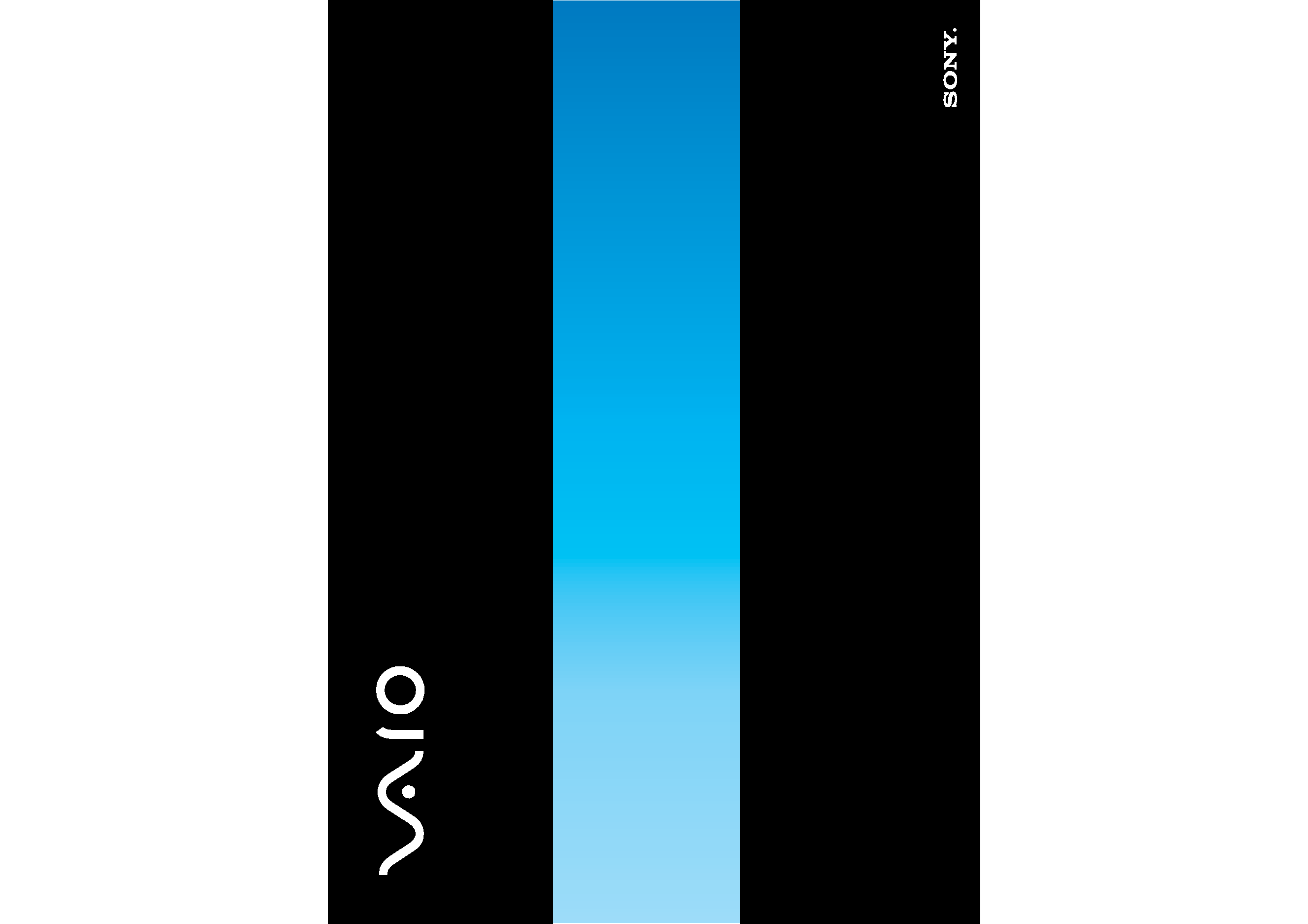 ---

Congratulations on your purchase of this Sony VAIO
®
computer, and welcome to the on-screen User Guide. Sony has
combined leading-edge technology in audio, video, computing, and communications to provide state-of-the-art personal
© 2005 Sony Corporation. All rights reserved.
This manual and the software described herein, in whole or in part, may not be reproduced, translated, or reduced to any
machine-readable form without prior written approval.
Sony Corporation provides no warranty with regard to this manual, the software, or other information contained herein and
hereby expressly disclaims any implied warranties or merchantability or fitness for any particular purpose with regard to this
manual, the software or such other information. In no event shall Sony Corporation be liable for any incidental, consequential,
or special damages, whether based on tort, contract, or otherwise, arising out of or in connection with this manual, the
software, or other information contained herein or the use thereof.
In the manual, the TM or ® marks are not specified.
Sony Corporation reserves the right to make any modification to this manual or the information contained herein at any time
without notice. The software described herein is governed by the terms of a separate user license agreement.
---

Your documentation includes printed information and user guides to read on your VAIO computer.
Guides are provided in PDF format, which you can easily browse through and print out.
The My Club VAIO portal is a perfect starting point to use your computer -- a comprehensive collection of everything you
need to get the most from your computer.
The user guides are collected under Documentation, which can be shown as follows:
Click Start and then the My Club VAIO icon
Select the guide you want to read.
You can manually browse to the user guides by going to My Computer > VAIO (C:) (your C drive) > Documentation > Documentation and opening the
folder for your language.
---

A Setting Up Poster -- Describes the process from unpacking to starting up your VAIO.
Troubleshooting Guide -- Contains solutions to common problems.
Recovery Guide -- Contains an explanation of how to recover your computer's system if you need to.
Booklets containing the following information: Sony Guarantee conditions, Safety Regulations, Modem Regulations
and Wireless LAN Regulations.
Non-printed Documentation
User Guide (this manual) -- Contains features of your computer. It also includes information about the software
programs included with your computer, as well as information on solving common problems.
Specifications -- The online Specifications describe the hardware and software configuration of your VAIO computer.
To view the online Specifications:
Go to the Sony VAIO-Link online support Web site at http://www.vaio-link.com.
---

In My Club VAIO you can find:
Documentation, which gives you:
Access to the User Guide. This manual explains the features of your computer in detail, how to use these features
confidently and safely, connect peripheral devices and more.
Access to Help and Training. This is the portal of VAIO Help and Support Center.
Important information about your computer, in the form of notices and announcements.
In My Club VAIO you can also find:
Want to expand the capabilities of your computer? Click on this icon and have a look at your compatible accessories.
Feeling creative? Click this icon for an overview of your software and check out our upgrade options.
Click this icon and check out our most popular Sony and Club VAIO wallpapers.
Click this icon and check out our most popular Sony and Club VAIO web sites.
---