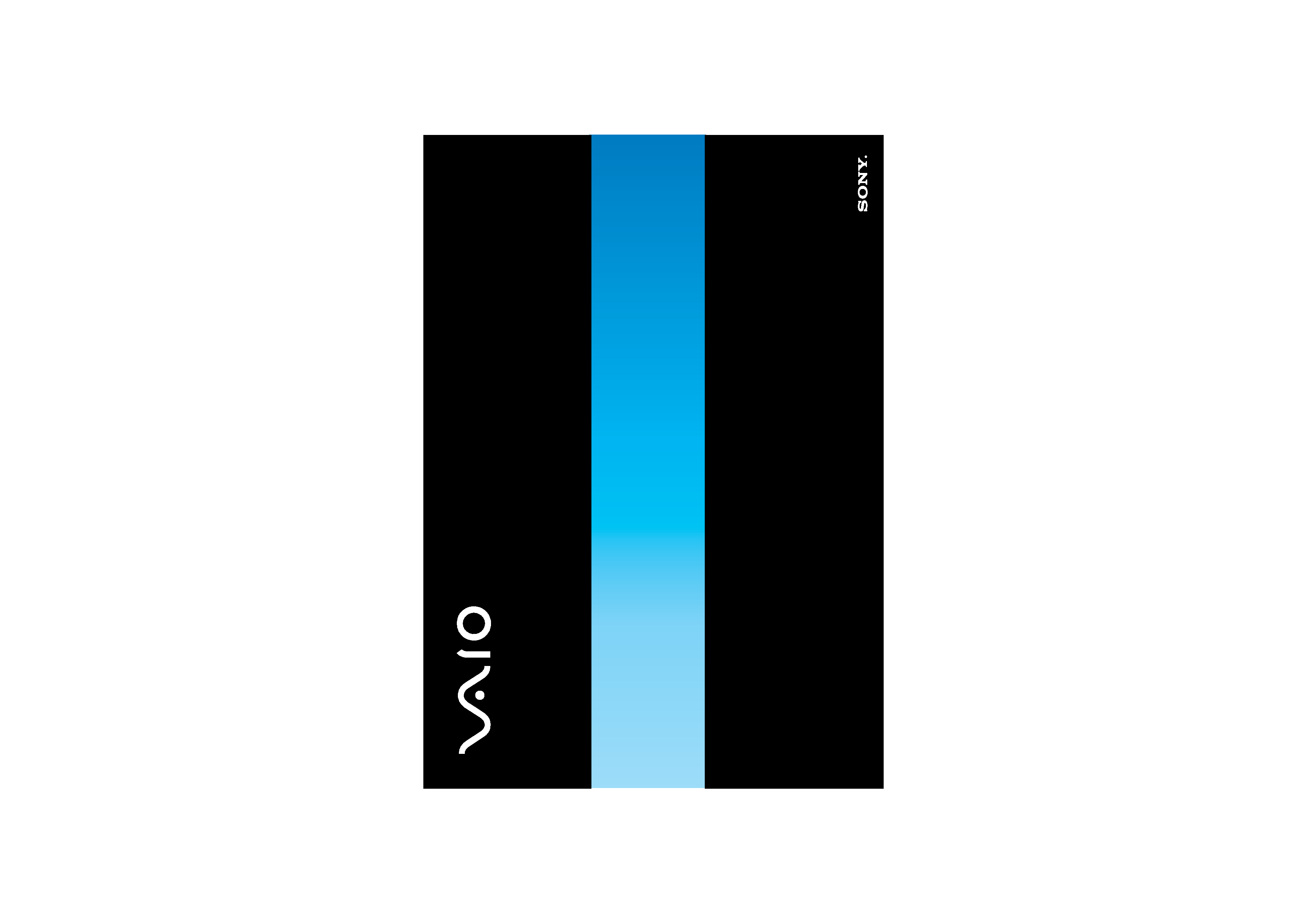 VGC-RA series (PCV -A 21M)
---

© 2004 Sony Corporation. All rights reserved.
This manual and the software described herein, in whole or in part, may not be reproduced, translated, or reduced to any machine-readable form without prior written
Sony Corporation provides no warranty with regard to this manual, the software, or other information contained herein and hereby expressly disclaims any implied
warranties or merchantability or fitness for any particular purpose with regard to this manual, the software or such other information. In no event shall Sony
Corporation be liable for any incidental, consequential, or special damages, whether based on tort, contract, or otherwise, arising out of or in connection with this
manual, the software, or other information contained herein or the use thereof.
Macrovision: This product incorporates copyright protection technology that is protected by U.S. patents and other intellectual property rights. Use of this copyright
protection technology must be authorised by Macrovision, and is intended for home and other limited viewing uses only unless otherwise authorised by Macrovision.
Reverse engineering or disassembly is prohibited.
In the manual, the TM or
®
marks are not specified.
Sony Corporation reserves the right to make any modification to this manual or the information contained herein at any time without notice. The software described
herein is governed by the terms of a separate user licence agreement.
Please note that the illustrations in this manual may not necessarily apply to your model. Please see the Specifications sheet for the
specific configuration of your VAIO.
---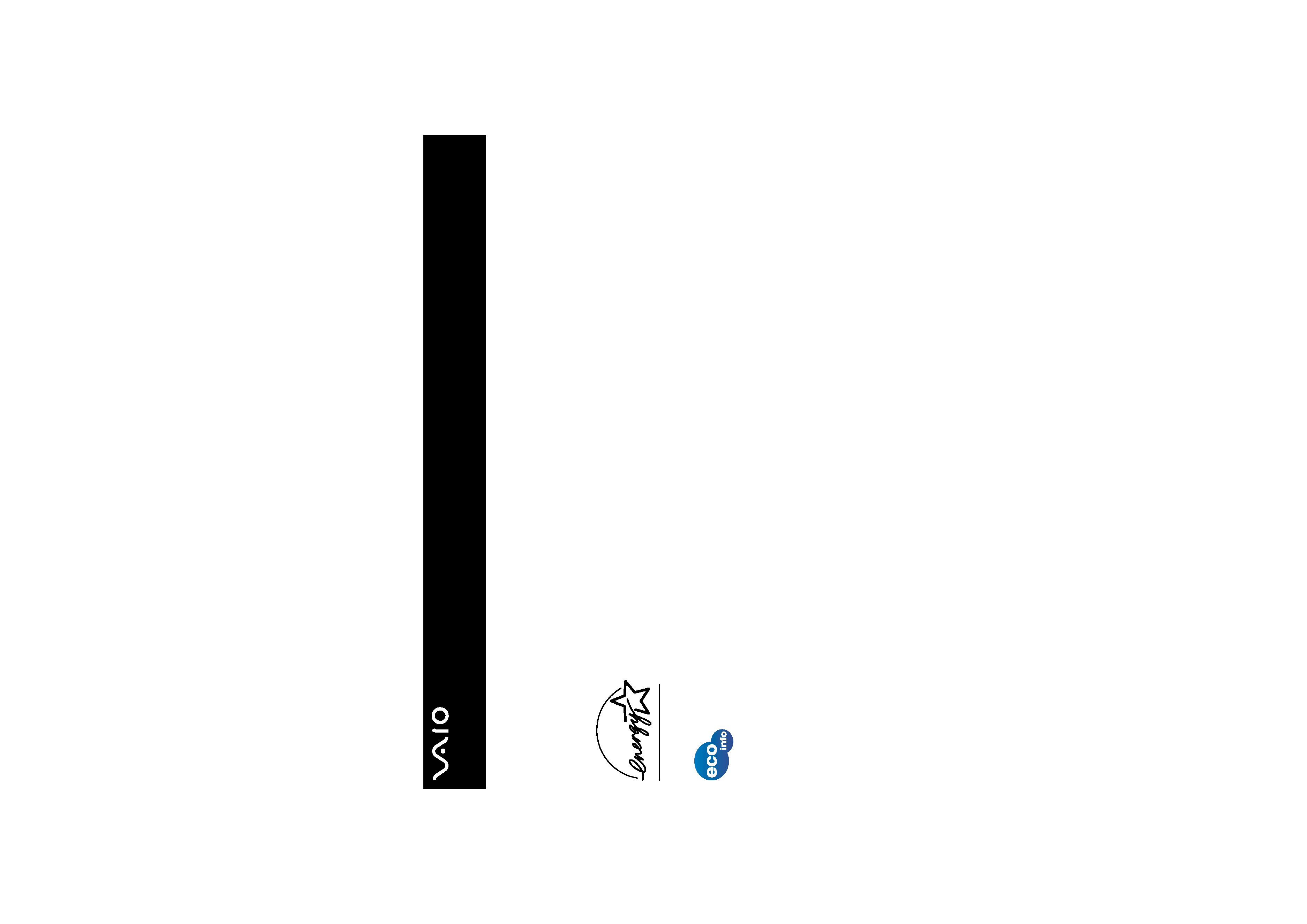 E
NERGY
S
TAR Partner, Sony has determined that this product meets the
E
NERGY
S
TAR guidelines for energy efficiency. The International
E
NERGY
S
TAR
Office Equipment Program is an international program that promotes energy saving through the use of computers and their office equipment. The program backs
the development and dissemination of products with functions that effectively reduce energy consumption. It is an open system in which business proprietors can
participate voluntarily. The targeted products are office equipment such as computers, displays, printers, facsimiles and copiers. Their standards and logos are
uniform among participating nations.
E
NERGY
S
TAR is a U.S. registered mark.
Environmental information
Halogenated flame retardants are not used in cabinets.
Corrugated cardboard is used for packaging cushions.
The serial number, model number and product key are located on the back of your Sony desktop. Record the numbers and refer to
them if you call VAIO-Link. See also the printed Specifications document.
---

Congratulations on purchasing a Sony VAIO computer. Sony has combined leading-edge technology in audio, video, computing
and communications to provide you with state-of-the-art personal computing.
As well as exceptional performance, here are the main features you can enjoy:
Dual optical drives ­ Enjoy the freedom of two optical disc drives.
Dual hard disk drives with RAID support* - You VAIO contains two separate hard disk drives, enabling you to work quicker
when for example producing and editing videos or images.
Sony audio and video quality ­ The advanced graphics card and high-quality external stereo speakers enable you to take
advantage of today's advanced multimedia applications, games, and entertainment software. You can link up your PC to your
Home Cinema equipment and enjoy surround sound.
Multimedia features ­ Enjoy audio and video CDs and DVDs, even record them yourself.
Dual layer video storage - This new DVD media format allows writing in 2 layers for increased video storage capacity (8.5GB
as compared to 4.7GB standard DVD).
VAIO Zone ­ Take advantage of this new software application, allowing you to enjoy music, video, and photos locally or through
a home networking environment. If your computer has TV tuner functionalities, you can also watch/record TV on your VAIO.
tvtv ­ tvtv takes your VAIO's TV functions to a new level. Never miss your favourite TV programme again, by remote-recording
it via the Internet onto your TV tuner-equipped VAIO. The tvtv Interactive Programme Guide gives you a comprehensive overview
of what's on when and automatically synchronises it with your VAIO, wherever you happen to be at the time.
Sony Memory Stick PRO/Duo slot ­ This compact digital storage medium allows you to easily transfer images, sounds, data
and text between cameras, computers, and more.
Interconnectivity ­ Your computer has Memory Stick, USB 2.0, i.LINK, CompactFlash, xD-Picture and Secure Digital/MMC
Serial ATA - This port on your hard drive allows you to expand your computer with up to 2 additional hard drives.
* For more information, please consult the printed RAID flyer.
---

Windows XP ­ Your system includes the latest operating system from Microsoft.
Excellent customer support ­ If you are experiencing any problems with your computer, please check the VAIO-Link website
for a possible solution: www.vaio-link.com. Before contacting VAIO-Link, please try to solve the problem by reading this guide,
the printed Troubleshooting Guide, the printed Recovery Guide, the online help files in the Windows Help and Support
Center or the manuals and help files for the peripherals or software.
---