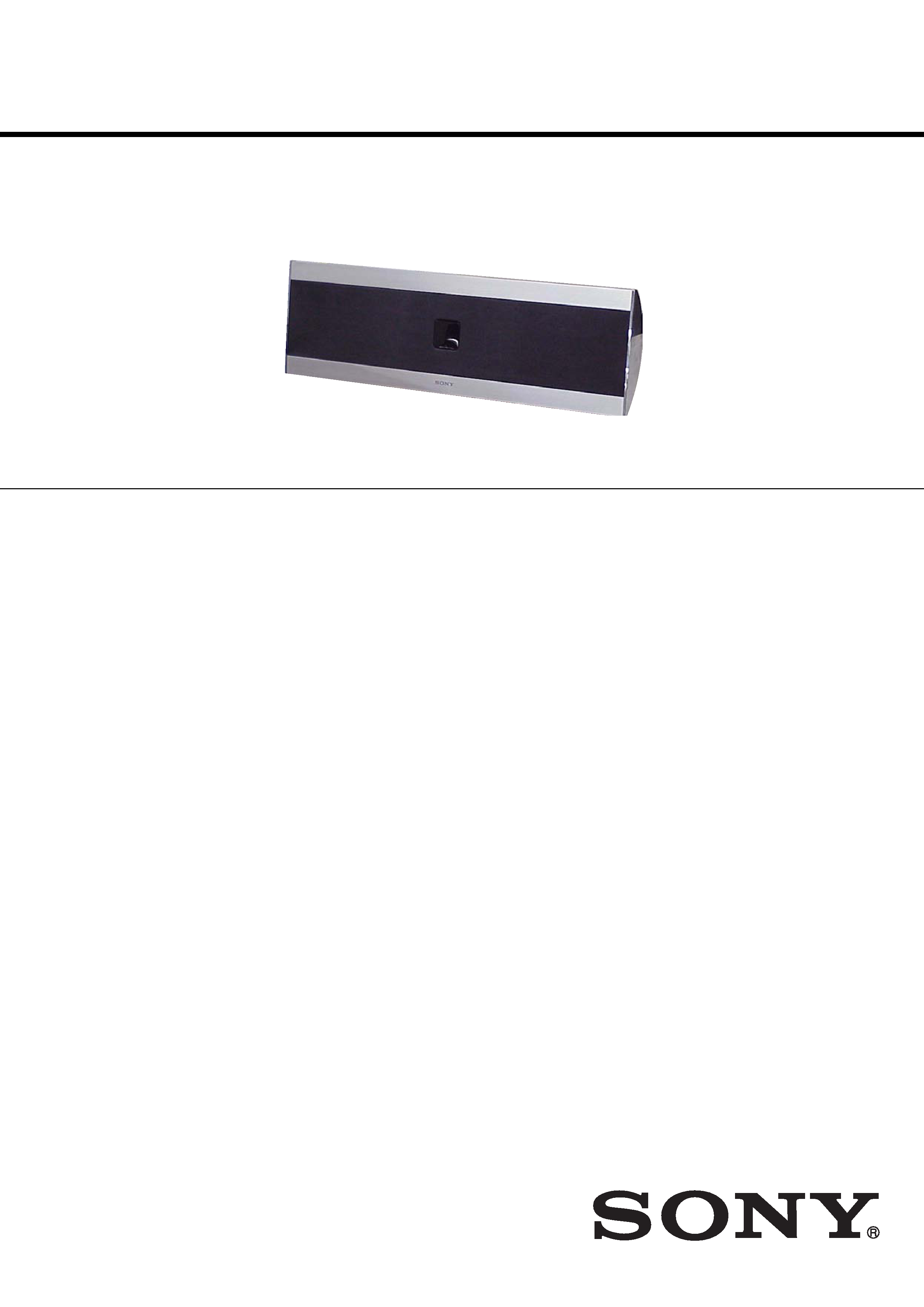 Published by Sony Engineering Corporation
· SS-CTLF1 is the center speaker in DAV-LF1.
cone type, 25 mm (1 inch)
Design and specifications are subject to change without notice.
---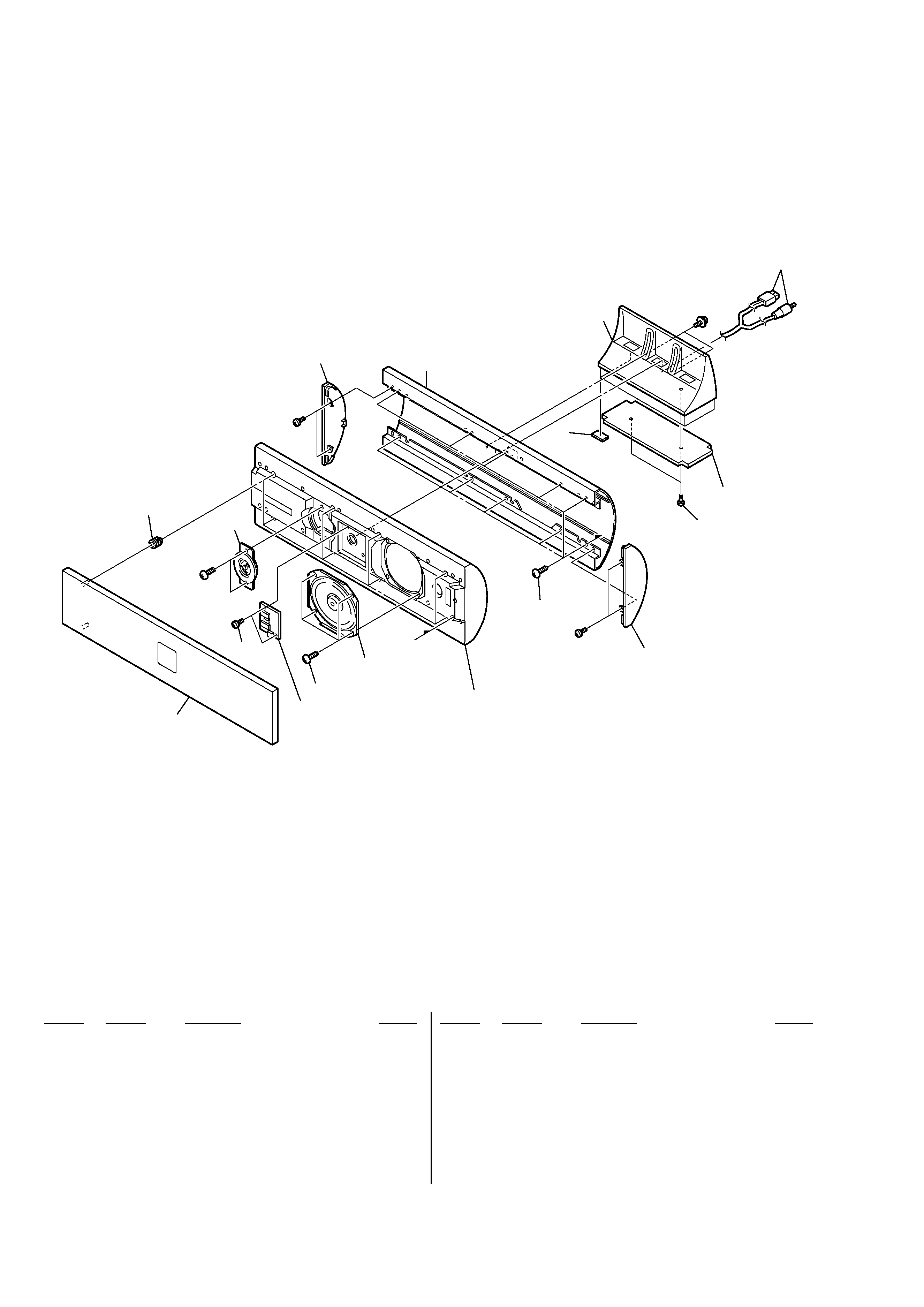 The mechanical parts with no reference number
in the exploded views are not supplied.
-XX, -X mean standardized parts, so they may
have some differences from the original one.
X-2024-143-1 FRAME (CENTER) ASSY, GRILLE
4-229-966-12 SCREW (4X16), +BV TAPPING
2-102-634-01 BODY (CENTER), ALUMINUM
2-149-009-01 FOOT (C- STAND)
2-149-011-01 STAND, CENTER SP
1-829-423-11 CORD (WITH CONNECTOR)
1-825-964-11 SPEAKER (10cm)
X-2023-106-1 TWEETER ASSY (2.5cm)
7-685-647-79 SCREW +BVTP 3X10 TYPE2 N-S
7-685-872-09 SCREW +BVTT 3X8 (S)
7-685-651-79 SCREW +BVTP 3X20 TYPE2 N-S
---

---

Clicking the version allows you to jump to the revised page.
Also, clicking the version at the upper right on the revised page allows you to jump to the next revised
---