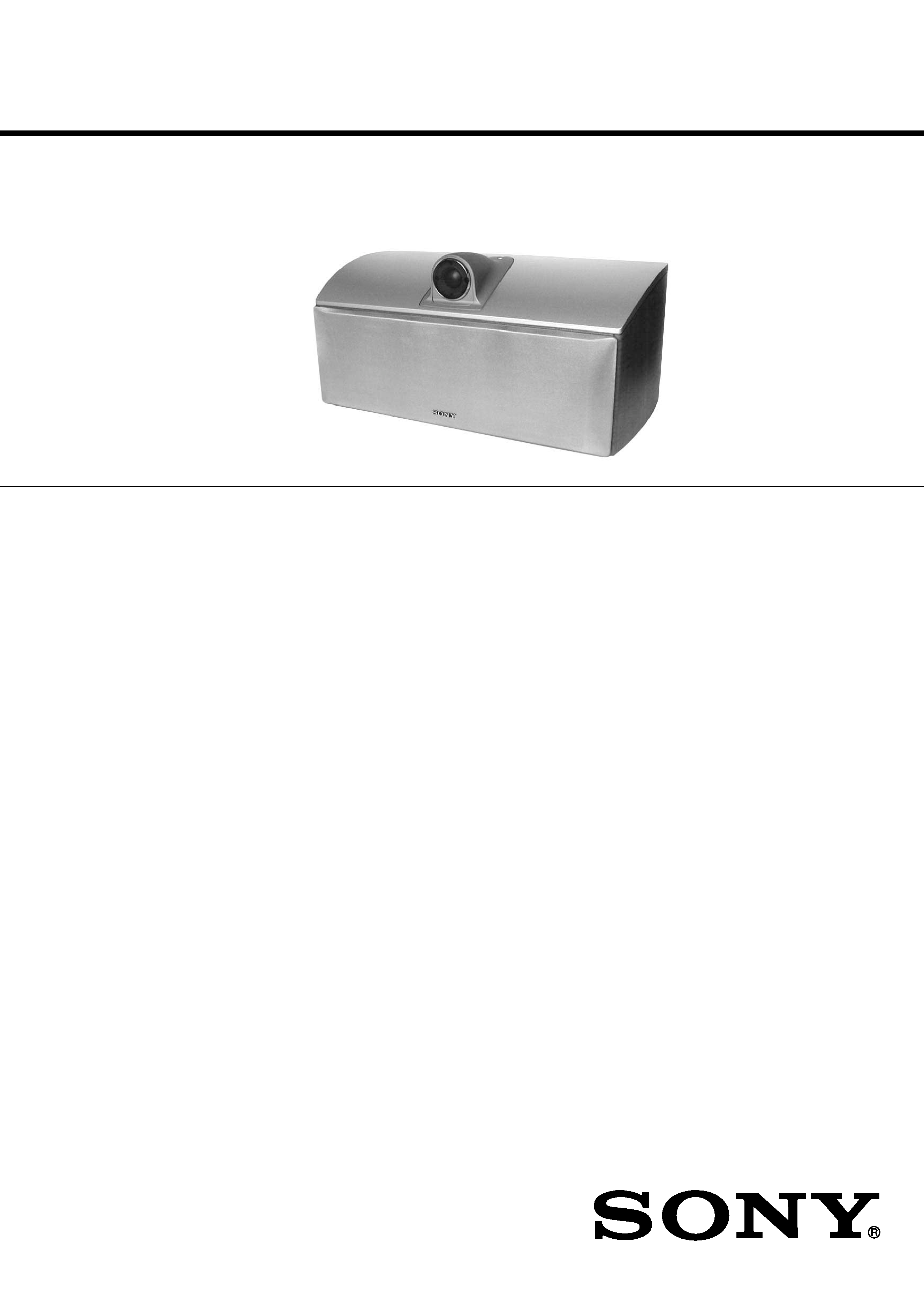 Published by Sony Engineering Corporation
Magnetically shielded, 2 way
Woofer: 12 cm (4
3
/
4
inches), cone type x 2
Tweeter: 2.5 cm (1 inch), dome type
Maximum input power: 120 W
Characteristic sensitivity level
Effective frequency range
Approx. 540 x 260 x 260 mm
(21
3
/
8
x 10
1
/
4
x 10
1
/
4
inches) (w/h/d)
Approx. 14 kg (30 lb 14 oz)
Design and specifications are subject to change without notice.
---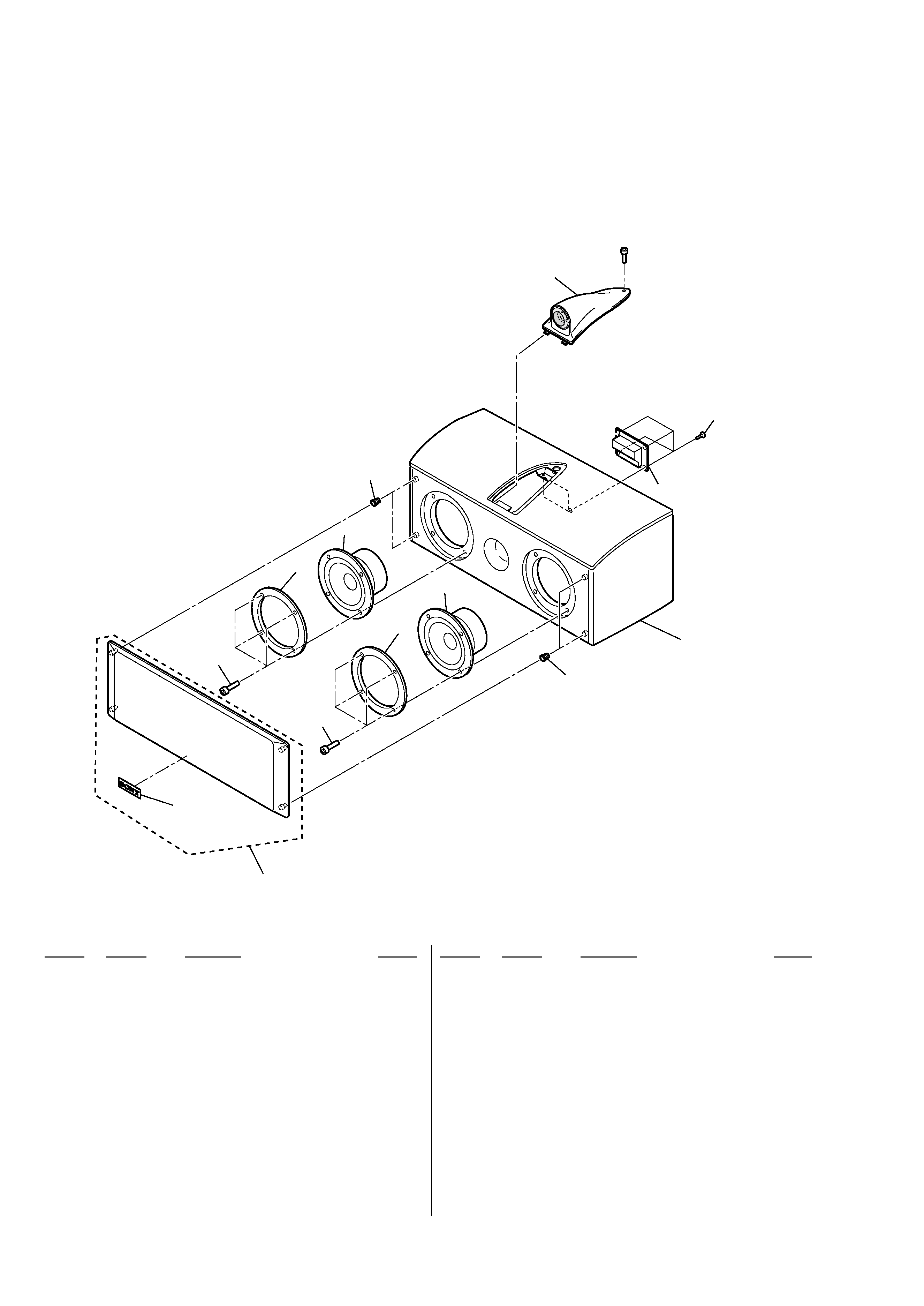 · Items marked "*" are not stocked since they are
seldom required for routine service. Some delay
should be anticipated when ordering these items.
· Hardware (# mark) list and accessories and pack-
ing materials are given in the last of this parts list.
EXPLODED VIEW AND PARTS LIST
X-4954-949-1 FRAME ASSY, GRILLE...(WOOD)
X-4954-954-1 FRAME ASSY, GRILLE...(BLACK)
4-235-904-01 SCREW, HEXAGON SOCKET TP 4X25
4-241-438-01 RING, ORNAMENTAL
X-4954-901-1 COVER ASSY, TW...(BLACK)
X-4954-910-1 COVER ASSY (M), TW...(WOOD)
4-874-614-11 SCREW +BVTP 3.5X14
1-694-029-11 TERMINAL BOARD (SP)
4-949-384-11 EMBLEM (No.6), SONY
1-825-147-11 SPEAKER (12cm)
1-825-147-11 SPEAKER (12cm)
7-683-420-04 BOLT, HEXAGON SOCKET 4X10
******************************************************
4-240-887-11 MANUAL,INSTRUCTION
(ENGLISH,FRENCH,SPANISH,PORTUGUESE,
TRADITIONAL CHINESE,SIMPLIFIED CHINESE)
---

---

Clicking the version allows you to jump to the revised page.
Also, clicking the version at the upper right on the revised page allows you to jump to the next revised
---