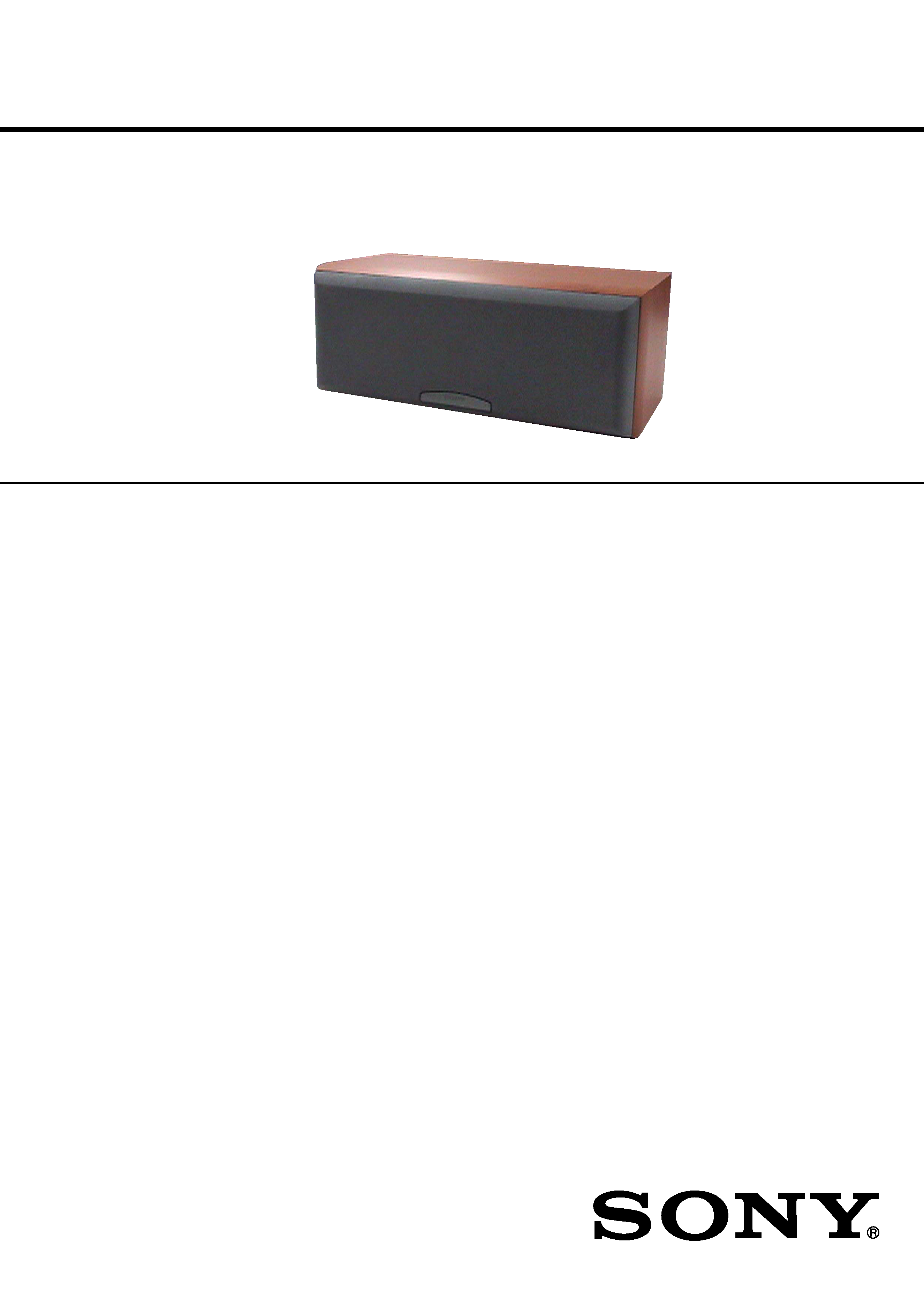 Published by Sony Engineering Corporation
2-way, magnetically shielded
Tweeter: 2.5 cm (1 in.), balanced dome type
Maximum input power: 150 watts
Approx. 430 × 170 × 215 mm
Approx. 5.5 kg (12 lb 2 oz)
Speaker cord 2.5 m (8.2 ft.) (1)
Design and specifications are subject to change without notice.
---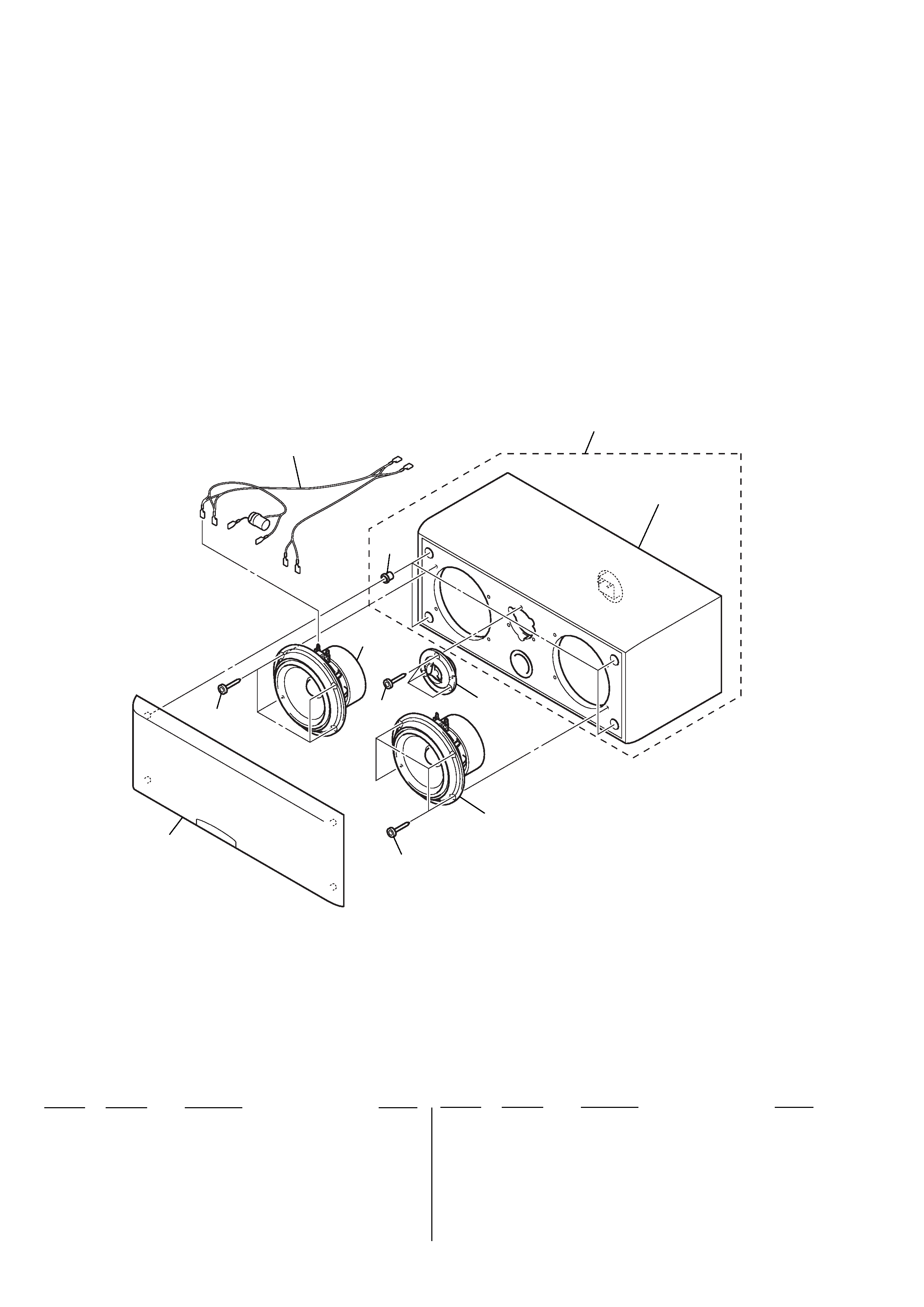 EXPLODED VIEW AND PARTS LIST
· Items marked "*" are not stocked since they
are seldom required for routine service. Some
delay should be anticipated when ordering
· The mechanical parts with no reference num-
ber in the exploded views are not supplied.
· -XX and -X mean standardized parts, so they
may have some difference from the original
· Color Indication of Appearance Parts
KNOB, BALANCE (WHITE) . . . (RED)
Parts Color Cabinet's Color
X-4955-405-1 FRAME ASSY (CN), GRILLE
4-932-425-01 SCREW (3.5X20)
A-4736-863-A CABINET ASSY (CN), SPEAKER
1-825-322-11 SPEAKER (13cm)
1-825-322-11 SPEAKER (13cm)
X-4955-380-1 TW ASSY (TW FRAME)
1-769-433-23 CORD, SPEAKER
4-244-926-11 MANUAL, INSTRUCTION
(ENGLISH, FRENCH, SPANISH, PORTUGUESE,
TRADITIONAL CHINESE, SIMPLIFIED CHINESE)
---

---

Clicking the version allows you to jump to the revised page.
Also, clicking the version at the upper right on the revised page allows you to jump to the next revised
---