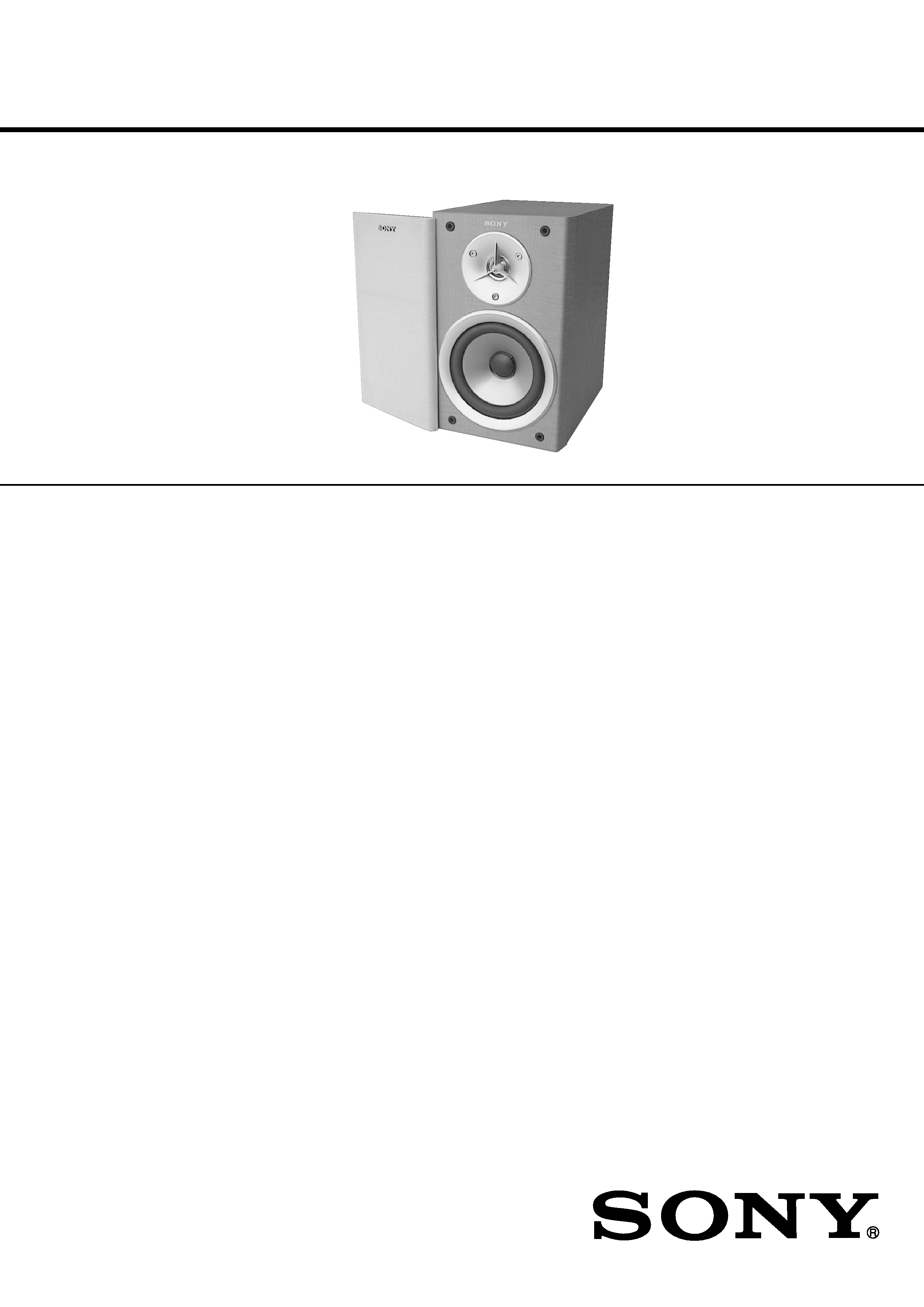 2.8 cm dia., balanced drive type
(w/h/d, incl, projecting parts and controls)
Approx. 2.7 kg net per speaker
Design and specifications are subject to change without notice.
· SS-CMD595 is the speaker system in DHC-MD595.
---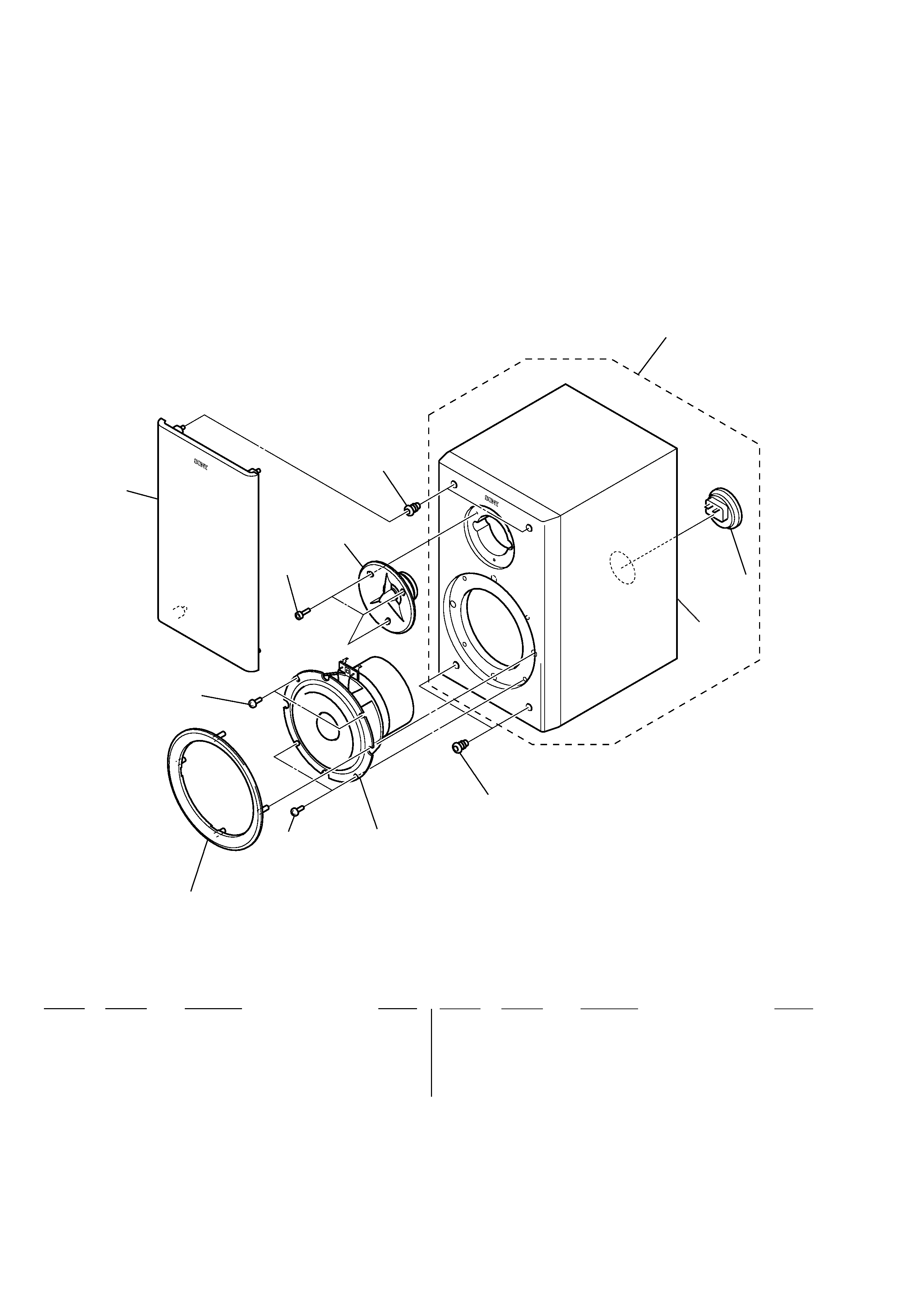 · Items marked "*" are not stocked since they
are seldom required for routine service. Some
delay should be anticipated when ordering
4-228-582-01 RING, WOOFER
4-874-614-21 SCREW (4) (3.5X14), TAPPING
X-4952-906-1 FRAME ASSY, GRILLE
4-932-425-21 SCREW (3.5X20)
A-4412-415-A CABINET ASSY, SPEAKER
1-694-345-11 TERMINAL BOARD
1-529-842-11 SPEAKER (12cm)
1-529-841-11 SPEAKER (2.5cm)
EXPLODED VIEW AND PARTS LIST
Audio Entertainment Group
Printed in Japan C 2000. 8
Published by HA Quality Assurance Dept.
---