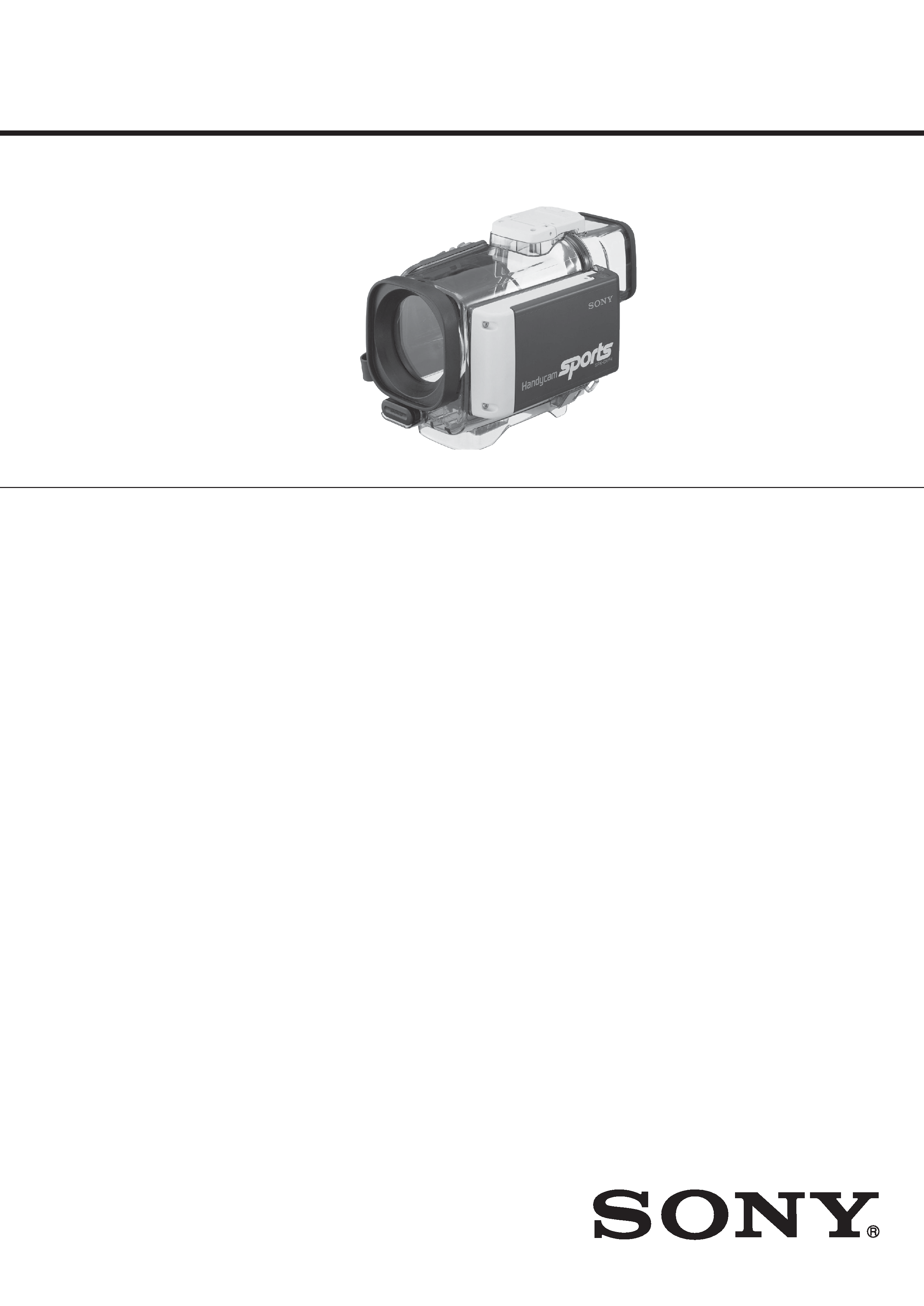 Waterproof gasket, buckles
Approx. 990 g (2 lb 3 oz) (only sports
Tripod screw plate (1, pre-installed on the
Reflex prevention ring Large (1), Small (1)
Anti-fogging lens solution (1)
Operating Instructions (1)
Design and specifications subject to change
---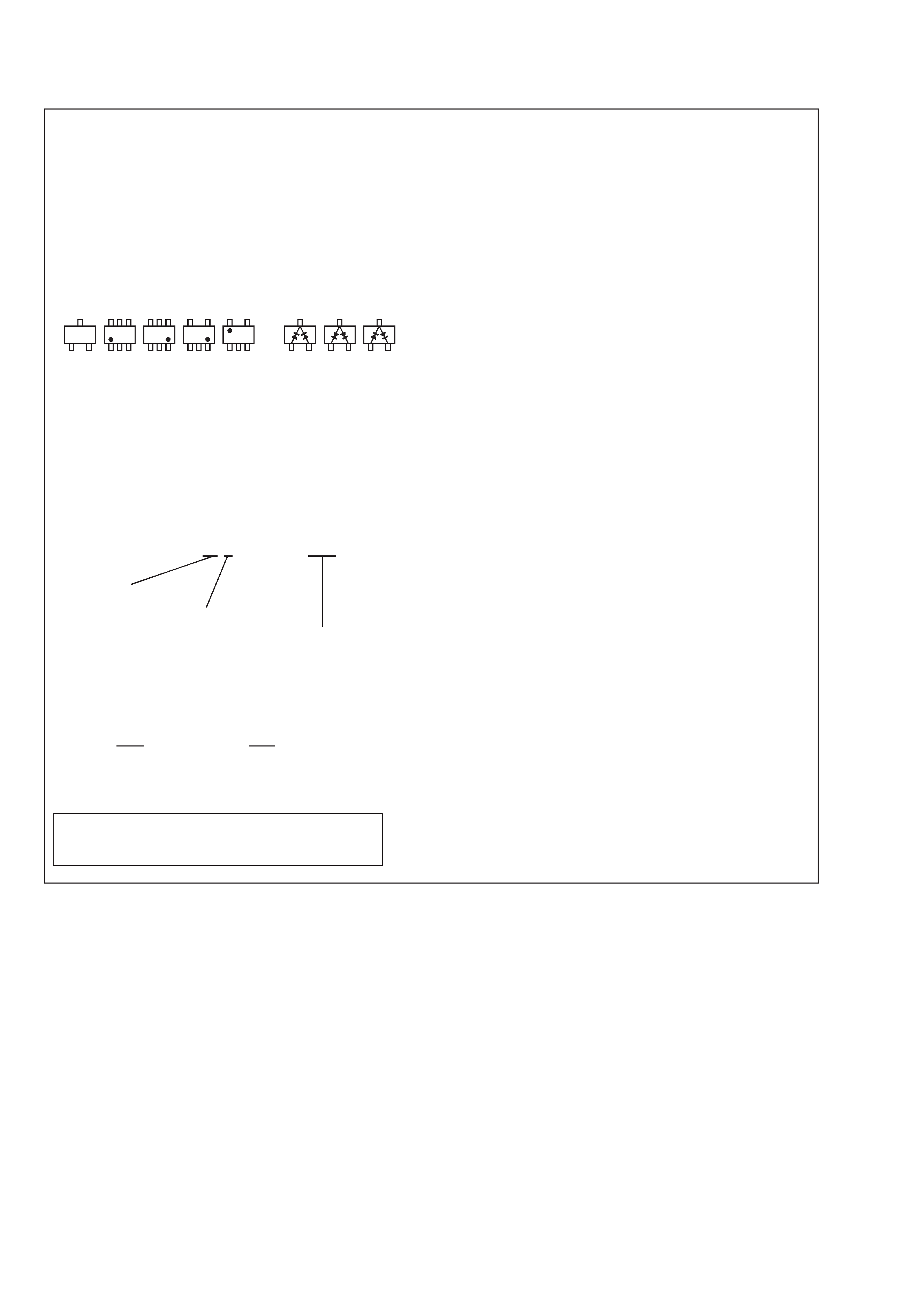 PRINTED WIRING BOARD AND SCHEMATIC DIAGRAM
(Measuring conditions voltage and waveform)
· Power voltage is dc 6 V and fed with regulated dc power supply
input impedance is used.).
· Voltage values change depending upon input impedance of VOM
THIS NOTE IS COMMON FOR WIRING BOARDS AND SCHEMATIC DIAGRAMS
(In addition to this, the necessary note is printed in each block)
Temperature characteristics
(For printed wiring boards)
· b: Pattern from the side which enables seeing.
(The other layers' patterns are not indicated.)
· Through hole is omitted.
· Circled numbers refer to waveforms.
· There are few cases that the part printed on diagram isn't
µF unless otherwise noted. pF : µµF. 50V or
less are not indicated except for electrolytics and tantalums.
· Chip resistors are 1/10W unless otherwise noted.
· Caution when replacing chip parts.
New parts must be attached after removal of chip.
Be careful not to heat the minus side of tantalum capacitor, Be-
cause it is damaged by the heat.
· Some chip part will be indicated as follows.
· Constants of resistors, capacitors, ICs and etc with XX indicate
In such cases, the unused circuits may be indicated.
· All variable and adjustable resistors have characteristic curve B,
: IN/OUT direction of (+,­) B LINE.
The components identified by mark 0 or dotted
line with mark 0 are critical for safety.
Replace only with part number specified.
---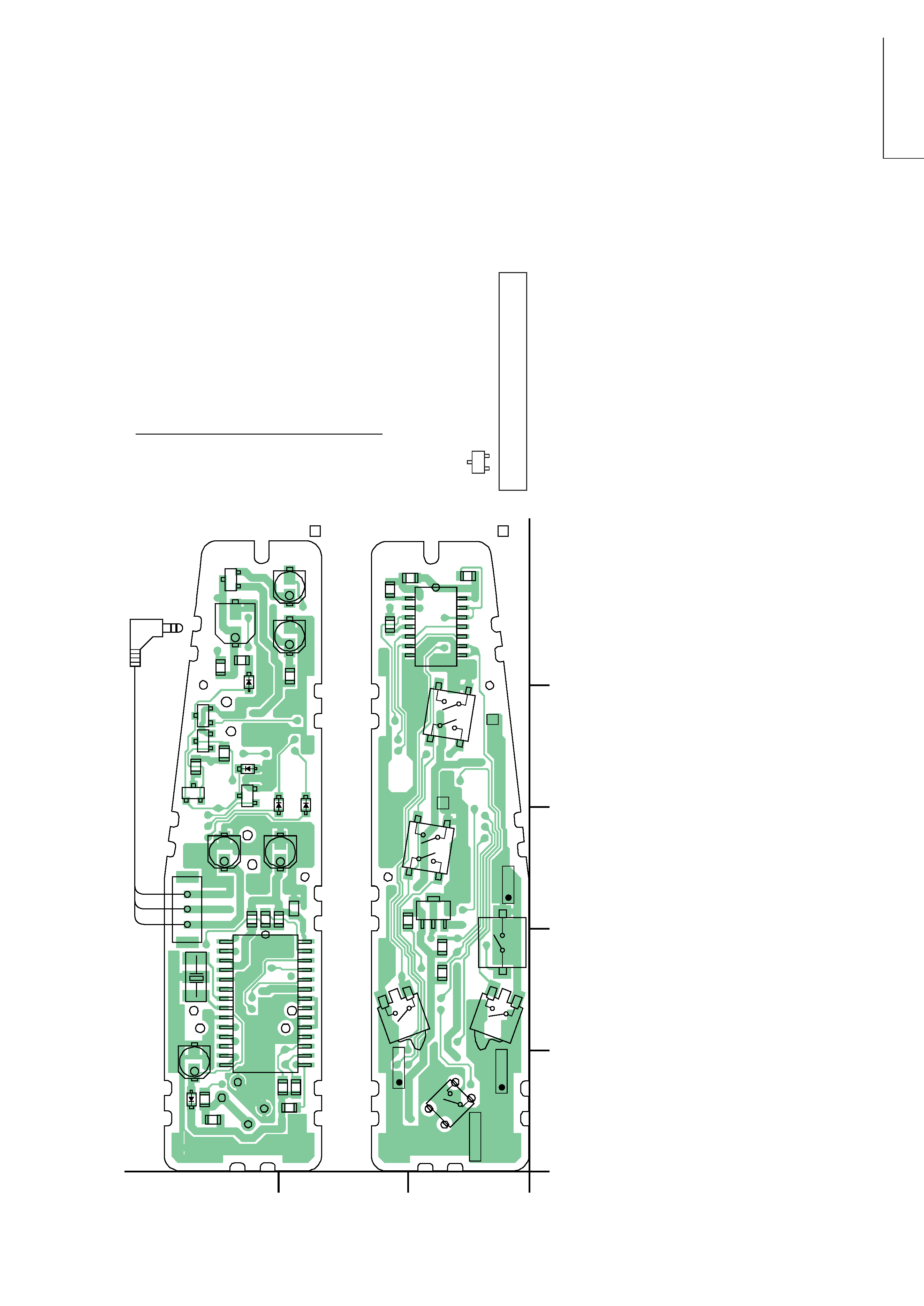 There are a few cases that the part printed on
this diagram isn't mounted in this model.
LS-49 (LANC CONTROL) PRINTED WIRING BOARD
---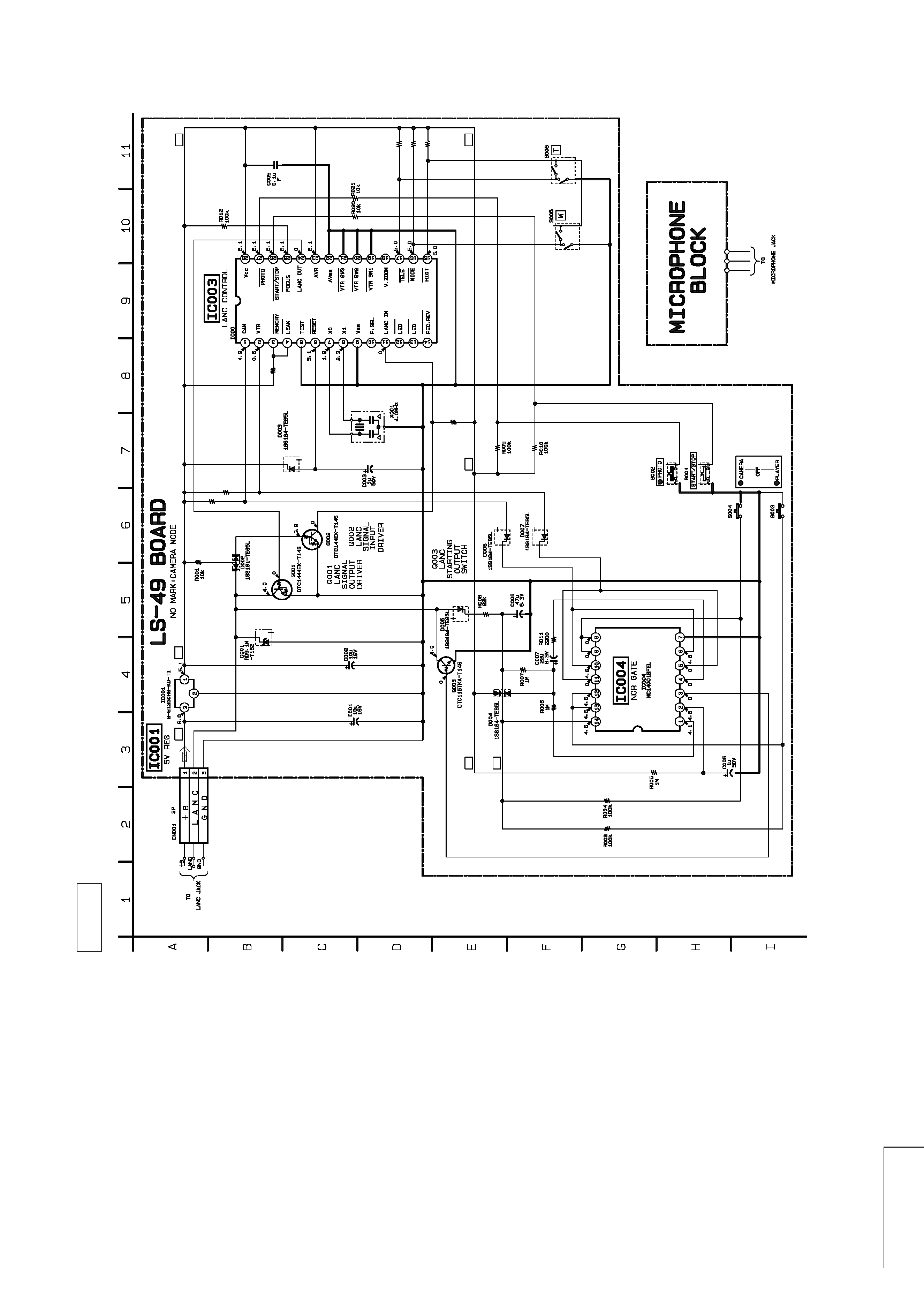 ---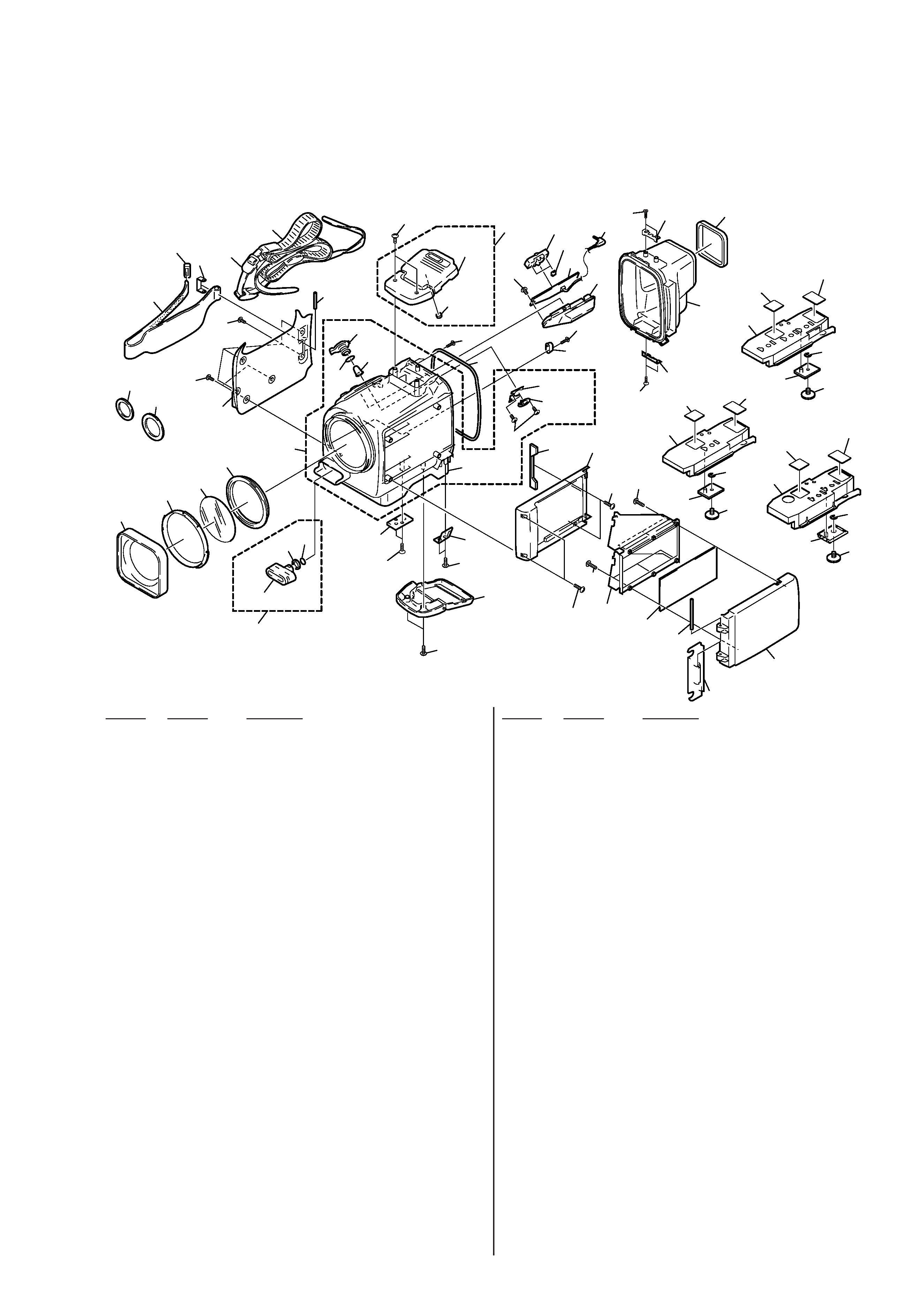 -XX, -X mean standardized parts, so they may
have some differences from the original one.
Items marked "*" are not stocked since they
are seldom required for routine service. Some
delay should be anticipated when ordering
3-976-866-01 COVER, LENS WINDOW
3-976-868-01 RETAINER, LENS WINDOW
3-976-867-01 WINDOW, LENS
3-976-869-01 PACKING, LENS WINDOW
X-3949-617-1 CASE ASSY, FRONT
3-960-765-01 RING, GRIP BELT
3-978-631-01 PLATE (LOWER), BUCKLE LOCK
3-952-402-01 SHAFT, STOPPER, GRIP BELT
3-952-029-01 LEVER, STAND-BY
3-952-030-01 PUSH BUTTON, REC
A-7095-311-A BUCKLE (UPPER) BLOCK ASSY
3-073-881-01 CAP (RED), AIR PUNCHING
3-976-873-01 PACKING, CABINET
3-970-213-01 PLATE, SPRING
3-951-813-11 SCREW (2X6) (TYPE 2), +K
3-951-814-01 SCREW (2.6X10) (TYPE 2), +K
A-7073-569-A LS-49 BOARD, COMPLETE
1-696-933-31 CORD, CONNECTION
3-960-763-11 LID, CONTROL BOX
3-978-629-01 PIN, MIRROR HINGE
3-976-834-01 PLATE (UPPER), BUCKLE LOCK
3-976-848-11 BASE, MIRROR
3-979-464-01 BRACKET (B), SHOULDER BELT
3-976-846-01 HOOD, MIRROR
A-7095-312-A BUCKLE (LOWER) BLOCK ASSY
A-6776-297-A MICROPHONE BLOCK ASSY
3-959-461-01 PACKING, MICROPHONE
3-959-422-01 RING (P10), O
3-978-635-01 STOPPER, HOOD
3-061-059-01 RING (B) (M30), PREVENTION
3-970-217-01 SCREW, CAMERA FITTING
2-391-512-00 RING (5), RETAINING, E TYPE
3-978-527-11 SLIDER, MIRROR
3-978-526-41 COVER, MIRROR
3-055-228-01 CUSHION (A) (SMALL), BASE
3-976-858-01 CUSHION (B), BASE
3-061-058-01 RING (B) (M37), PREVENTION
3-951-811-01 SCREW (2.6X6) (TYPE 2), +B
7-685-104-21 SCREW +P2X6 TYPE2
7-685-102-14 SCREW +P 2X4 TYPE2 SLIT
7-685-533-14 SCREW +BTP 2.6X6 TYPE2 N-S
3-051-561-01 TAPPING +B2X6
3-051-562-01 TAPPING +B2.6 TYPE2
7-685-852-04 +BVTT 2X5 (S)
3-952-054-01 BRAKET, SHOULDER
The mechanical parts with no reference
number in the exploded views are not
---