 Congratulations on your purchase of this Sony VAIO
®
computer, and welcome to the online VAIO
®
Computer User Guide.
This user guide provides detailed information on all aspects of using your new VAIO computer, from keyboard functions to
preinstalled software programs.
In the left navigation window, click the topics you want to learn more about, and that information will be displayed in this
View the Electronic Flyer, which provides updates and supplemental information about your computer.
View the VAIO® Computer Specifications, which lists your computer's hardware specifications and preinstalled software
information, such as descriptions and contact information.
---

Your VAIO
®
computer comes with a battery and an AC adapter. This chapter explains how to install and use these supplied
accessories to power your computer. It also describes ways you can efficiently utilize the battery as a power source.
---

The supplied battery is not charged when you receive your computer. To use your computer immediately, use the supplied
AC adapter as the power source. While the computer uses AC power it automatically charges the battery if it is inserted.
See Using the Battery for more information on installing and using your battery.
Connecting the AC adapter
---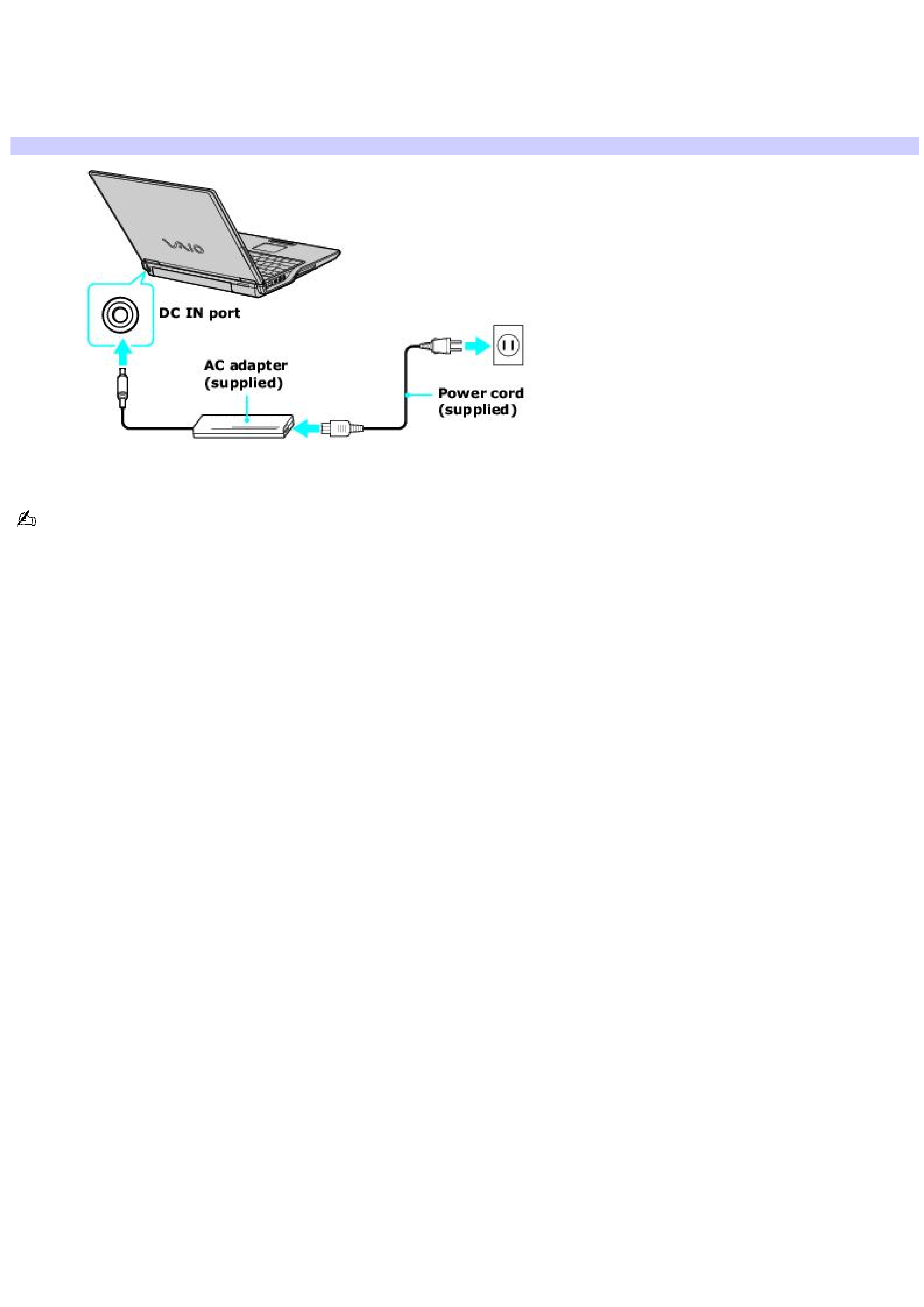 Connecting the AC adapter
To connect the AC adapter
Plug the AC adapter cable into the DC IN port.
Connecting the AC Adapter to the Com puter
Plug the power cord into the AC adapter and an AC outlet.
Use only the supplied AC adapter with your computer.
---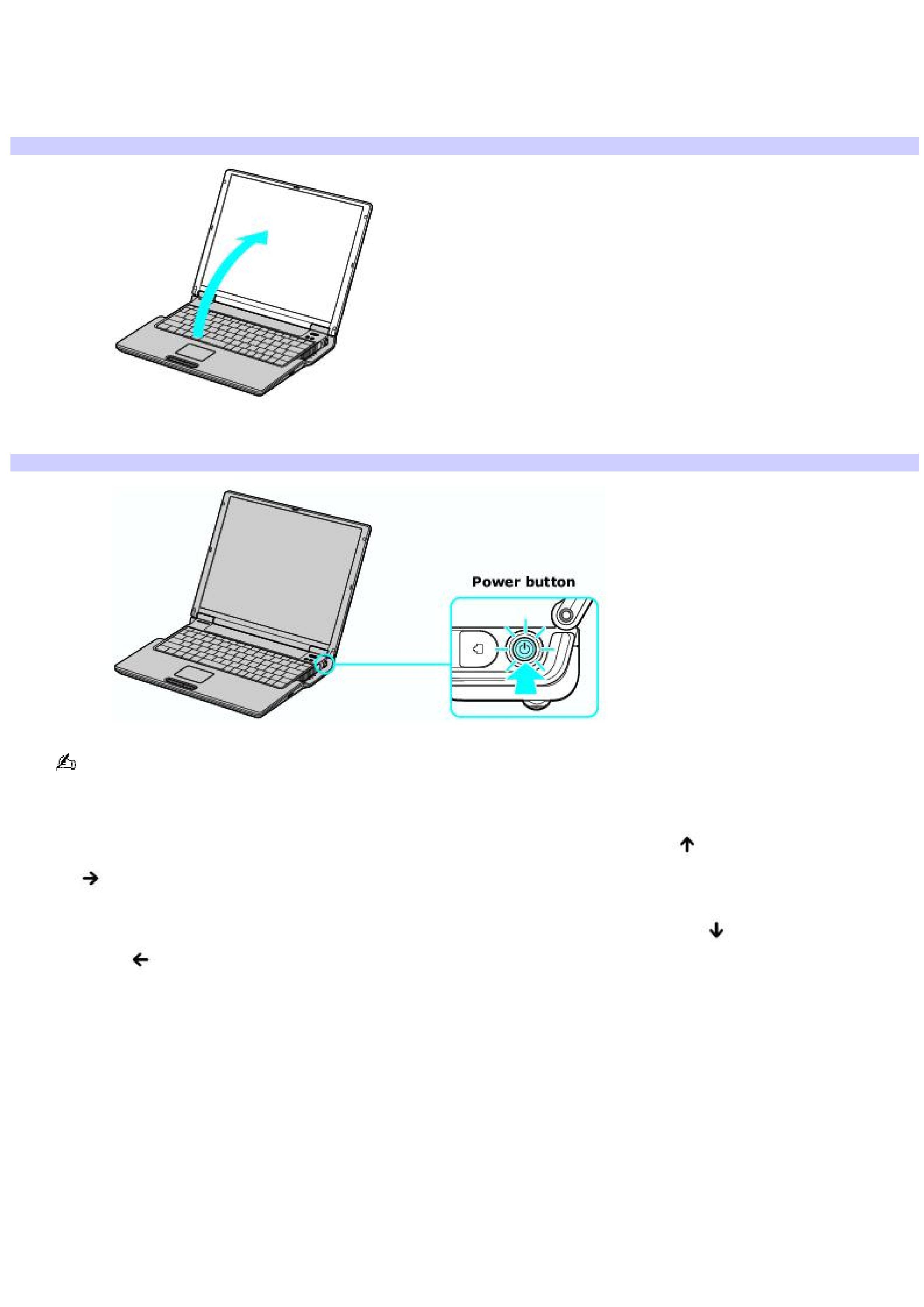 To open and turn on the computer
Lift the cover while holding the bottom of the computer firmly.
Press the power button on the right until the power indicator turns on.
If you continue to press the power button, the computer turns off.
If the computer screen is too dark or too bright, follow these steps to adjust the brightness:
To increase brightness, press the Fn and F5 keys, and then press the Up Arrow
To decrease brightness, press the Fn and F5 keys, and then press the Down Arrow
---