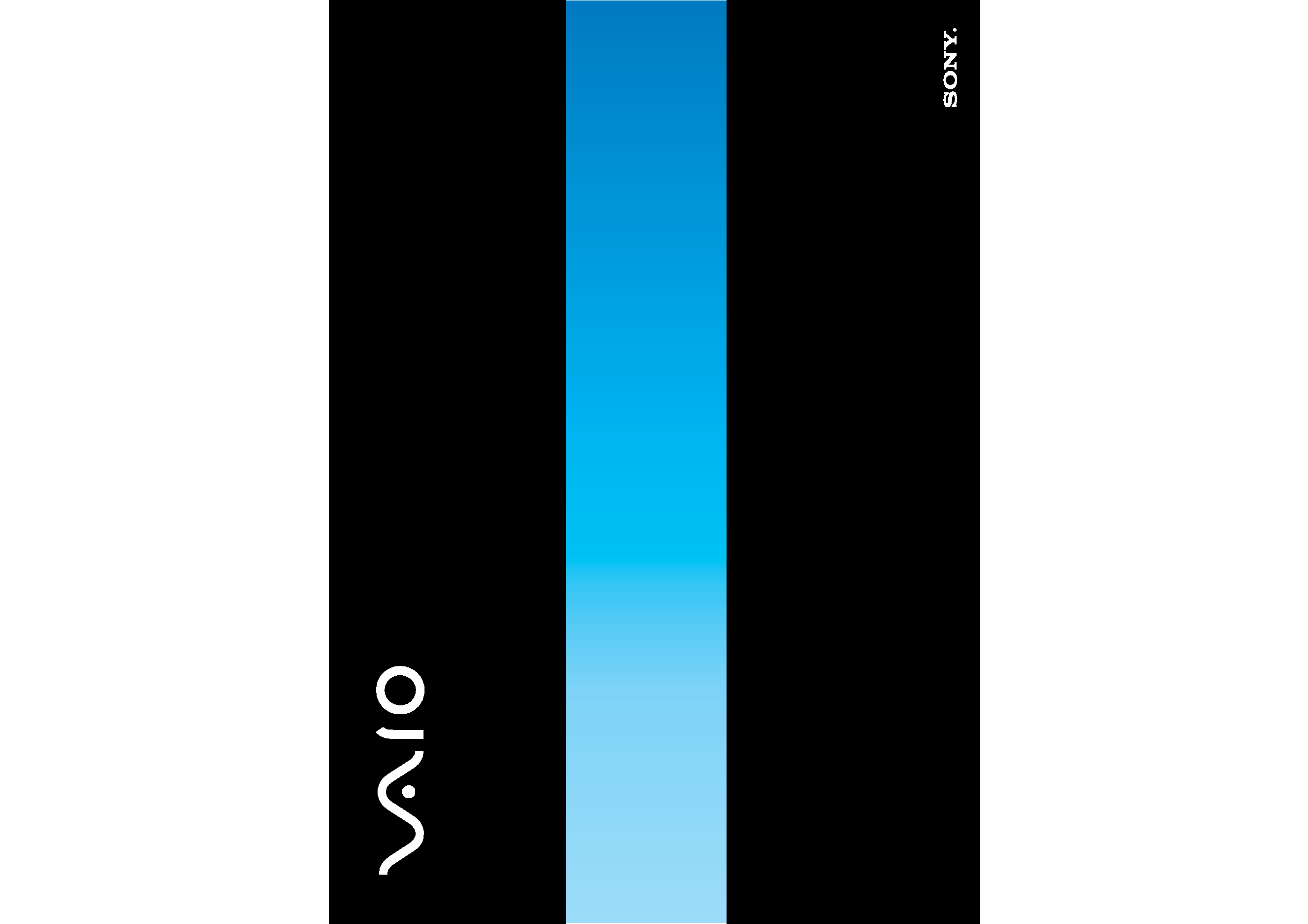 V G N - A se r i es / PCG- K series
---
Read this first ............................................................................................................................................................................. 5
Notice................................................................................................................................................................................... 5
ENERGY STAR ....................................................................................................................................................................... 6
Owner's record .................................................................................................................................................................... 6
Welcome .................................................................................................................................................................................... 7
Documentation pack ............................................................................................................................................................ 8
Ergonomic considerations ................................................................................................................................................. 11
Using your VAIO computer ...................................................................................................................................................... 13
Connecting a power source ............................................................................................................................................... 14
Using the battery pack ....................................................................................................................................................... 15
Setting the password ......................................................................................................................................................... 22
Setting up your computer with VAIO Control Center ......................................................................................................... 26
Shutting down your computer safely.................................................................................................................................. 28
Using the keyboard............................................................................................................................................................ 29
Using the touchpad............................................................................................................................................................ 36
Using the TV function (VGN-A series) ............................................................................................................................... 37
Using the mouse (VGN-A series) ...................................................................................................................................... 38
Using special buttons (VGN-A series) ............................................................................................................................... 42
Using the optical disc drive ................................................................................................................................................ 45
Using the A/V port replicator (VGN-A series) .................................................................................................................... 51
Using the external speakers (VGN-A series)..................................................................................................................... 58
Using the remote commander (VGN-A series) .................................................................................................................. 60
---

Using PC Cards ................................................................................................................................................................. 63
Using the Memory Stick..................................................................................................................................................... 67
Using the modem............................................................................................................................................................... 70
Using the Bluetooth functionality (VGN-A series) .............................................................................................................. 73
Using Wireless LAN (WLAN) ............................................................................................................................................. 82
Using power saving modes................................................................................................................................................ 93
Managing power with VAIO Power Management .............................................................................................................. 96
Connecting peripheral devices................................................................................................................................................. 99
Connecting a port replicator (VGN-A series) ................................................................................................................... 100
Connecting an external display........................................................................................................................................ 106
Selecting display modes .................................................................................................................................................. 116
Using the Multiple Monitors function................................................................................................................................ 117
Connecting external speakers ......................................................................................................................................... 122
Connecting an external microphone ................................................................................................................................ 124
Connecting a Universal Serial Bus (USB) device ............................................................................................................ 127
Connecting a printer ........................................................................................................................................................ 133
Connecting an i.LINK device ........................................................................................................................................... 137
Connecting to a network (LAN)........................................................................................................................................ 141
Customising your computer ................................................................................................................................................... 142
Setting up your language with Windows XP Professional ............................................................................................... 143
Configuring your modem ................................................................................................................................................. 146
Setting a Sony wallpaper ................................................................................................................................................. 148
Installing and updating applications................................................................................................................................. 149
Managing drivers ............................................................................................................................................................. 154
---

Upgrading your VAIO computer............................................................................................................................................. 165
Adding and removing memory* ....................................................................................................................................... 165
Changing the Video Memory Size ................................................................................................................................... 178
Getting help ........................................................................................................................................................................... 180
Sony support options ....................................................................................................................................................... 180
Other sources of information ........................................................................................................................................... 180
e-Support ......................................................................................................................................................................... 181
Precautions ............................................................................................................................................................................ 183
On handling the hard disk................................................................................................................................................ 184
On handling the LCD screen ........................................................................................................................................... 185
On using the power source.............................................................................................................................................. 186
On handling your computer ............................................................................................................................................. 187
On handling floppy disks.................................................................................................................................................. 188
On handling discs ............................................................................................................................................................ 189
On using the battery pack................................................................................................................................................ 190
On using headphones...................................................................................................................................................... 190
On handling Memory Sticks............................................................................................................................................. 191
On handling the memory card adapter (VGN-A series)................................................................................................... 192
Trademarks............................................................................................................................................................................ 193
---

© 2005 Sony Corporation. All rights reserved.
This manual and the software described herein, in whole or in part, may not be reproduced, translated, or reduced to any
machine-readable form without prior written approval.
Sony Corporation provides no warranty with regard to this manual, the software, or other information contained herein and hereby
expressly disclaims any implied warranties or merchantability or fitness for any particular purpose with regard to this manual, the
software or such other information. In no event shall Sony Corporation be liable for any incidental, consequential, or special damages,
whether based on tort, contract, or otherwise, arising out of or in connection with this manual, the software, or other information
contained herein or the use thereof.
Macrovision: This product incorporates copyright protection technology that is protected by U.S.patents and other intellectual property
rights. Use of this copyright protection technology must be authorized by Macrovision, and is intended for home and other limited
viewing uses only unless otherwise authorized by Macrovision. Reverse engineering or disassembly is prohibited.
In the manual, the TM or ® marks are not specified.
Sony Corporation reserves the right to make any modification to this manual or the information contained herein at any time without
notice. The software described herein is governed by the terms of a separate user licence agreement.
Please note that the illustrations in this manual may not necessarily apply to your model. Please see the printed
Specifications sheet for the specific configuration of your VAIO computer.
---