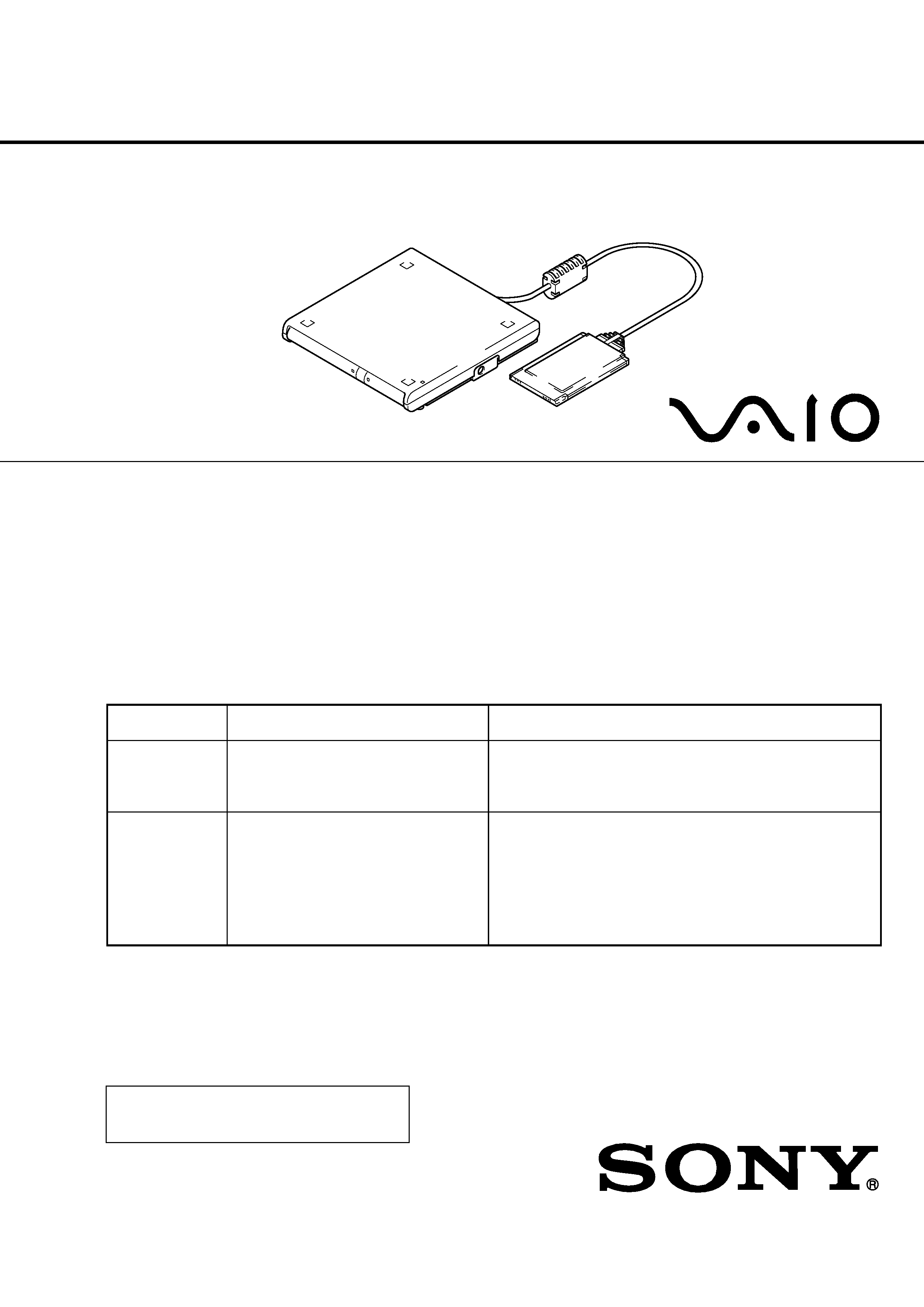 Information Technology Company
VAIO CUSTOMER LINK (JAPAN)
The basic performance of the PCGA-CD51/A is the same as that of the PCGA-CD51.
Therefore, this manual describes the points of difference from the PCGA-CD51.
Upon repairing or checking the unit, refer to the service manual (9-928-323-11) for the PCGA-CD51
issued previously, as well as this manual.
This manual and the constituent data may not be
replicated, copied nor reprinted in whole or in part
without prior written authorization of Sony Corporation.
DISK, INSTALL (UE) (for Windows 2000)
MANUAL (BEGINNING), INSTRUCTION
---