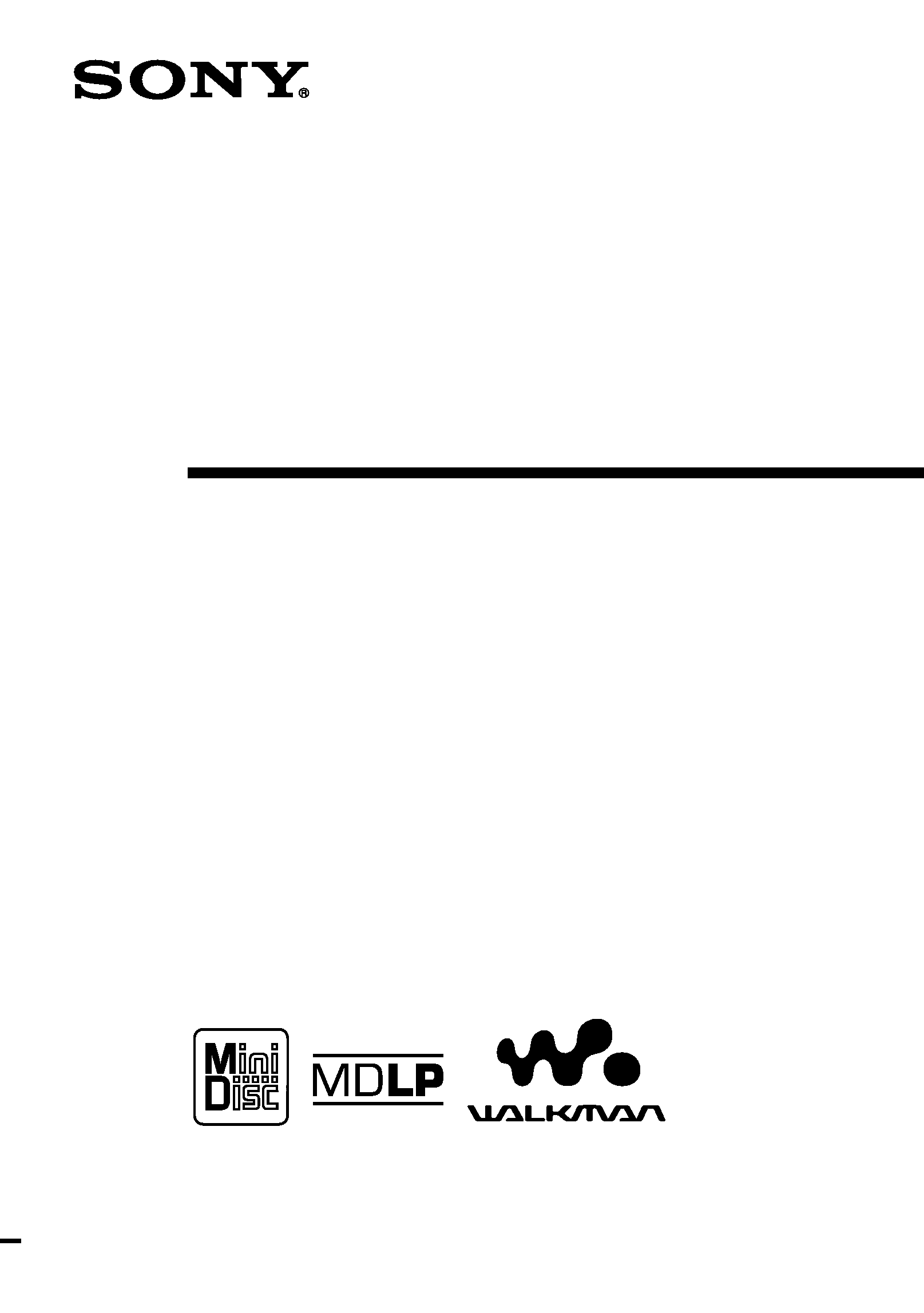 ---

To prevent fire or shock hazard, do
not expose the unit to rain or
To avoid electrical shock, do not
open the cabinet. Refer servicing to
qualified personnel only.
To prevent fire, do not cover the
ventilation of the apparatus with news
papers, table cloths, curtains, etc. And
don't place lighted candles on the
To prevent fire or shock hazard, do not
place objects filled with liquids, such as
Certain countries may regulate disposal of
the battery used to power this product.
Please consult with your local authority.
The use of optical instruments with this
product will increase eye hazard.
For Customers in Australia
If the supply cord of the AC power
adaptor is damaged, the AC power
adaptor must be returned to the
manufacturer or his agent for the cord to
The CE mark on the unit is
Do not install the appliance in a
confined space, such as a bookcase or
IN NO EVENT SHALL SELLER BE
---

---

Looking at controls ........................................... 8
How to use the jog dial .........................................................................11
List of menus ........................................................................................11
Menu functions ...............................................................................11
Tables of Menus on the recorder ....................................................13
Tables of menus on the remote control ..........................................17
Getting started ............................................... 19
Recording an MD right away! ......................... 22
Playing an MD right away! .............................. 25
Various ways of recording .............................. 27
Two ways of connecting to a sound source ..........................................27
Recording with analog input (line cable required) ...............................28
Long-time Recording ............................................................................29
When you do not want "LP:" added automatically at the beginning of
a track ..............................................................................29
Recording tracks using the Group Function (Group mode recording) .30
To activate the group mode ............................................................31
Recording a track into a new group ................................................31
Recording a track into an existing group ........................................32
To start/stop recording in sync with the source player
(Synchro-recording) ........................................................................32
Recording without overwriting existing material .................................33
Recording from a microphone ..............................................................34
To select microphone sensitivity ....................................................34
Adding track marks automatically at specified intervals (Auto Time
Stamp) ...................................................................................................35
Adjusting the recording level manually (Manual recording) ................36
Checking the remaining time or the recording position .......................37
On the recorder ...............................................................................37
On the remote control .....................................................................38
Setting the clock to stamp the recorded time ........................................39
Copying CD text information while recording (Joint Text) ................40
---

Various ways of playback .............................. 42
Searching for a specific track or a position quickly (Quick Search) .... 42
Searching for a specific track while monitoring track numbers or
track names (Index Search) ............................................ 42
Searching for a specific point while monitoring the elapsed time
(Time Search) ................................................................. 43
Using the Group Function (Group mode) ............................................ 43
Listening to tracks in a specific group (group mode playback) ..... 43
Selecting and playing desired groups (Group skip mode) ............. 44
Changing a play mode .......................................................................... 45
On the recorder .............................................................................. 45
On the remote control .................................................................... 46
To adjust the sound quality (Digital Sound Preset) ............................. 48
Selecting the sound quality ............................................................ 48
Adjusting the sound quality ........................................................... 48
To change playback speed (Speed Control) ......................................... 50
Storing the settings for individual discs (Personal Disc Memory) ...... 51
On the recorder .............................................................................. 51
On the remote control .................................................................... 51
Checking the remaining time or the playing position .......................... 52
On the recorder .............................................................................. 52
On the remote control .................................................................... 53
Connecting to a stereo system (LINE OUT) ........................................ 53
---