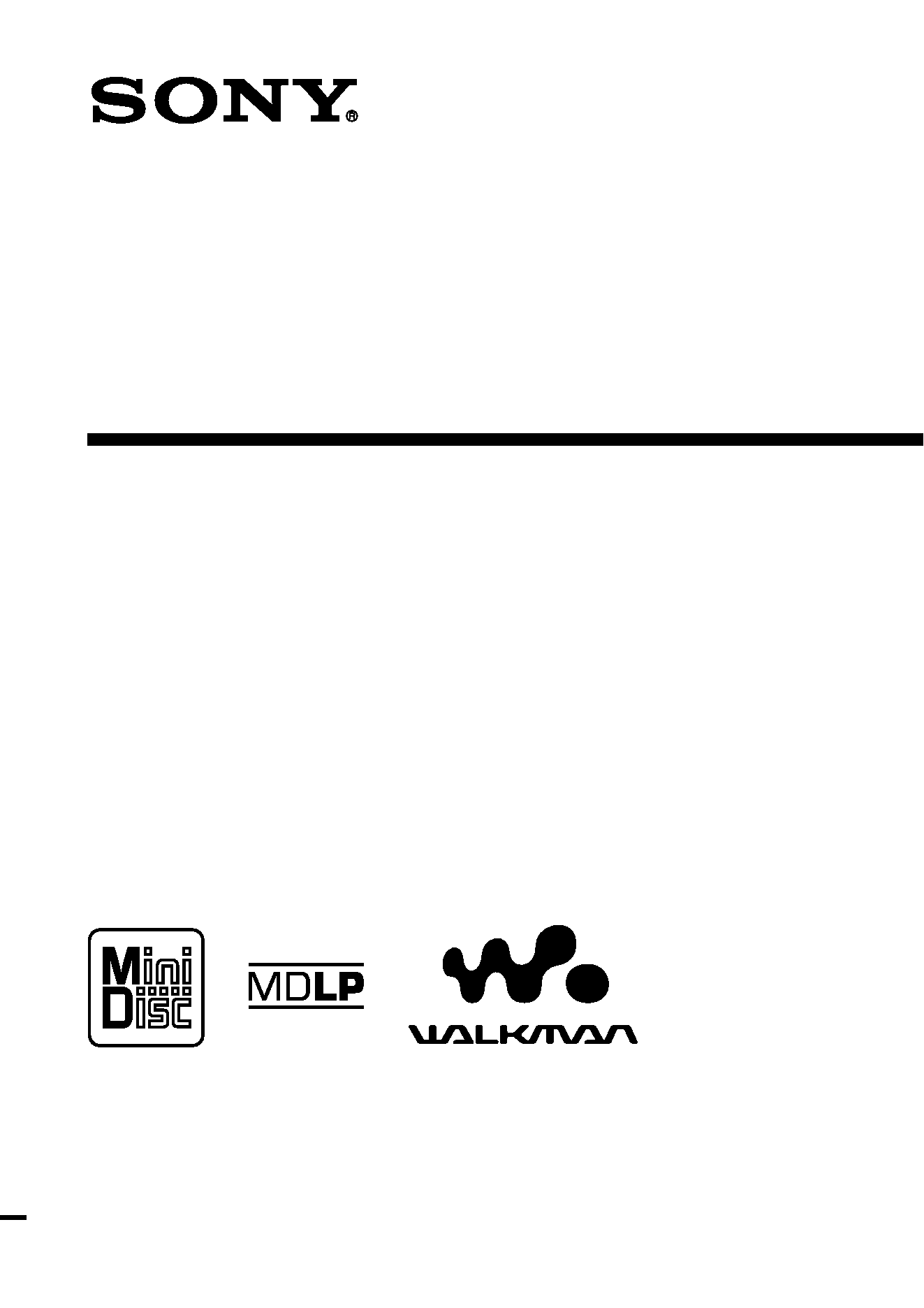 "WALKMAN" is a trademark of Sony Corporation.
---

hazard, do not expose the
unit to rain or moisture.
To prevent fire, do not cover the
ventilation of the apparatus with
news papers, table cloths,
curtains, etc. And don't place
lighted candles on the apparatus.
To prevent fire or shock hazard,
do not place objects filled with
liquids, such as vases, on the
Certain countries may regulate
disposal of the battery used to
power this product. Please
Do not install the appliance in
a confined space, such as a
bookcase or built-in cabinet.
---

---

Looking at the controls ........................................................ 6
Getting started! ..................................................................... 9
Recording an MD right away! ............................................ 12
Playing an MD right away! ................................................. 16
Various ways of recording
Two ways of connecting to a sound source .......................................... 18
Recording with analog input (line cable required) ................................ 20
Long-time recording (MDLP) ............................................................... 21
To start/stop recording in sync with the source player (Synchro-recording)
................................................................................................. 22
Recording without overwriting existing material ................................. 24
Recording from a microphone .............................................................. 25
Adding track marks automatically (Auto Time Stamp) ........................ 26
Adjusting the recording level manually (Manual recording) ................ 28
Checking the remaining time or the recording position ........................ 30
Playing tracks repeatedly ...................................................................... 32
Emphasizing bass (DIGITAL MEGA BASS) ...................................... 34
Checking the remaining time or the playing position ........................... 35
Protecting your hearing (AVLS) ........................................................... 36
Locking the controls (HOLD) ............................................................... 37
Connecting to a stereo system ............................................................... 38
Erasing tracks ........................................................................................ 40
To erase a track .............................................................................. 40
To erase the whole disc ................................................................. 41
Adding a track mark .............................................................................. 42
Erasing a track mark .............................................................................. 43
Moving recorded tracks ......................................................................... 44
Labeling recordings ............................................................................... 46
Battery life ............................................................................................. 50
---

Precautions ............................................................................................ 51
System limitations ................................................................................. 56
Troubleshooting .................................................................................... 58
Messages ............................................................................................... 60
Specifications ........................................................................................ 63
Explanations .......................................................................................... 65
---