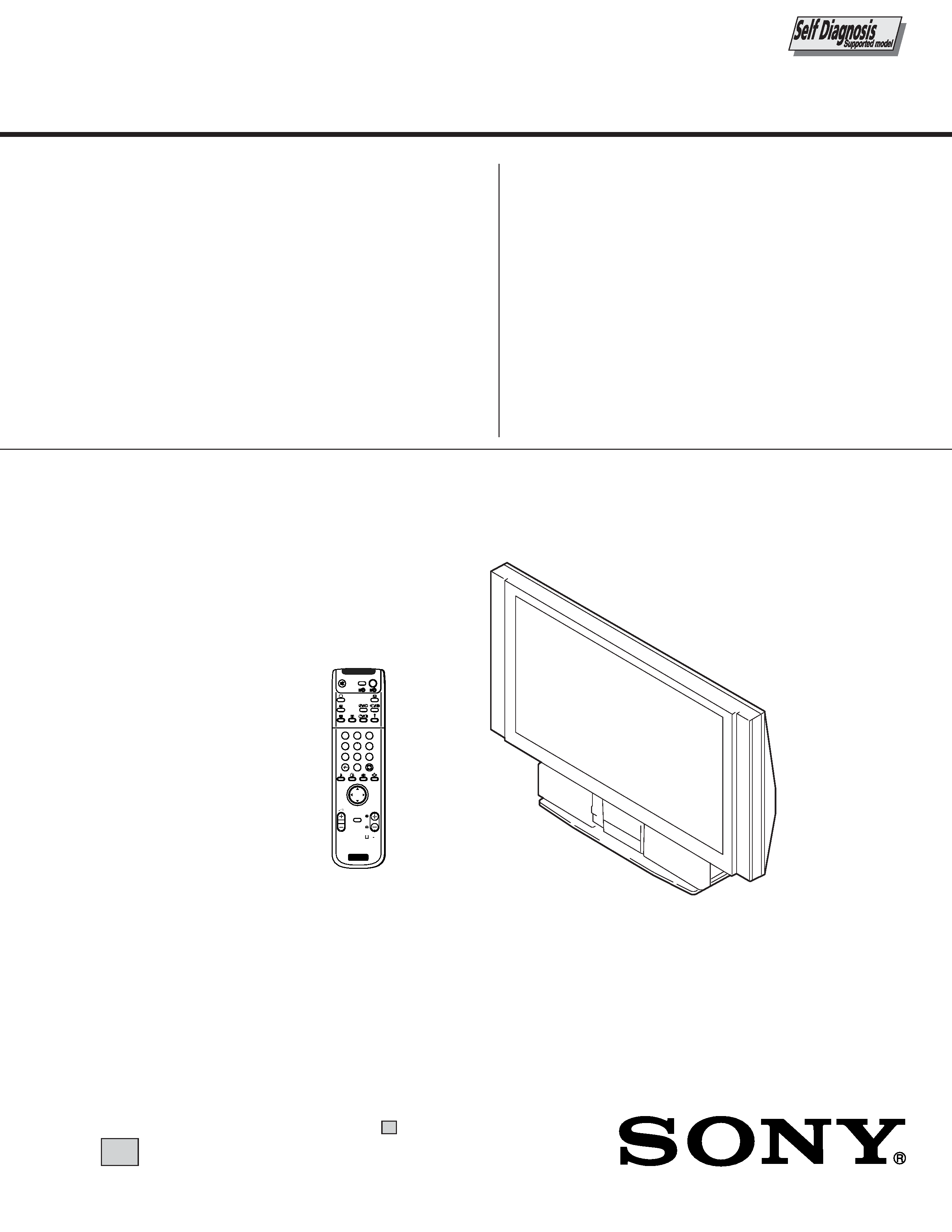 Please file according to model size. .......
KF-50SX100/50SX100K/50SX100U
---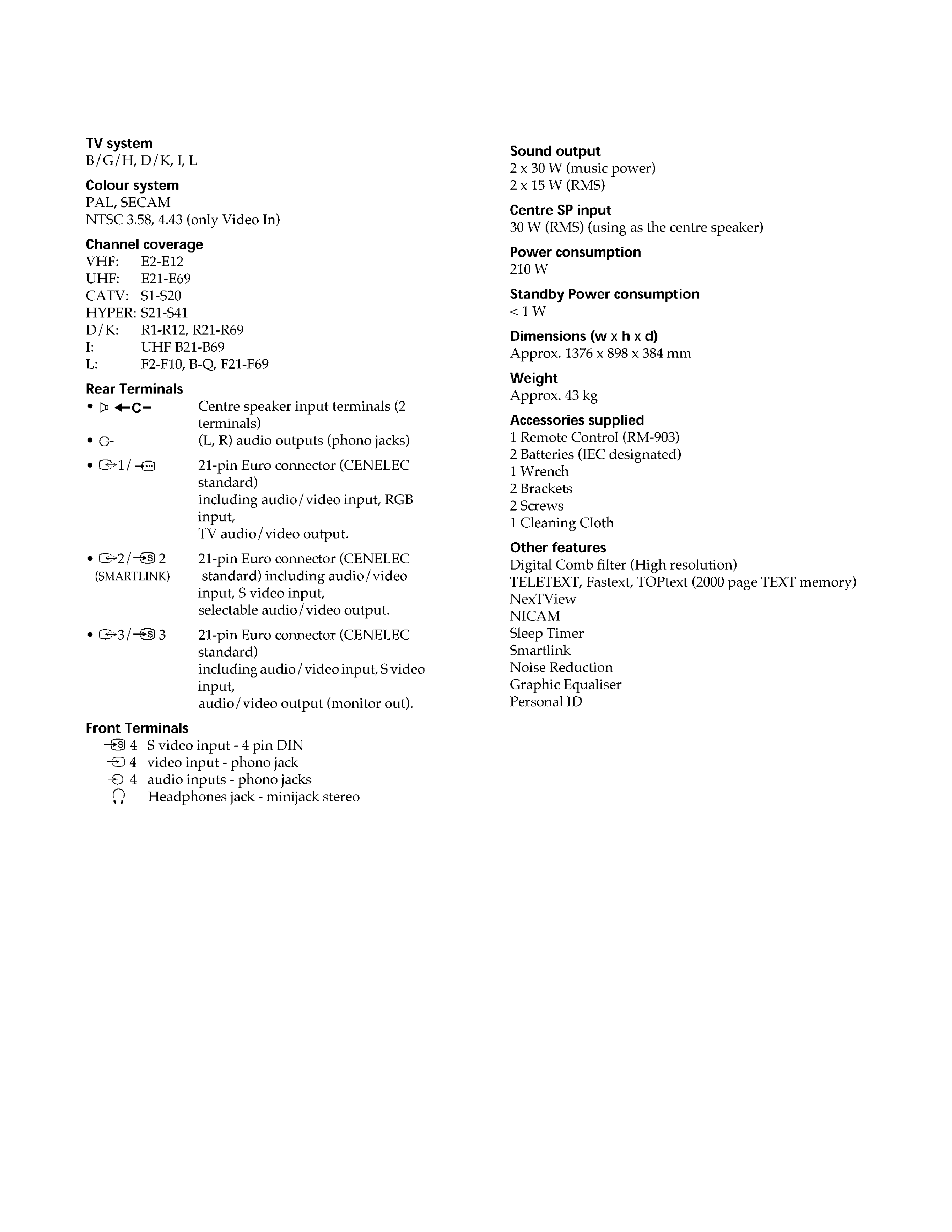 KF-50SX100/50SX100K/50SX100U
---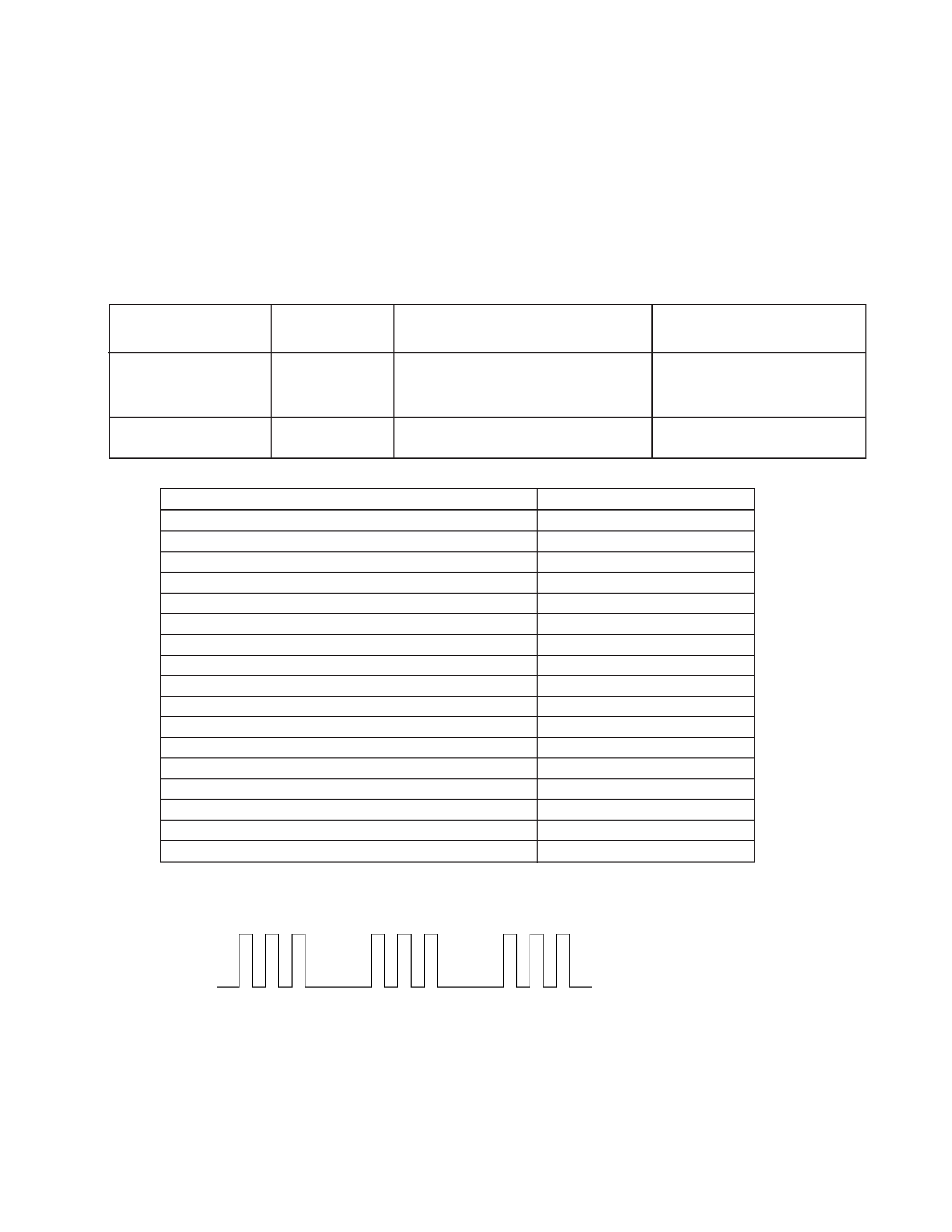 KF-50SX100/50SX100K/50SX100U
1-1. LE-3 SELF DIAGNOSTIC SOFTWARE
The identification of errors within the LE-3 chassis is triggered in one of two ways : - 1: Busy or 2: Device failure to respond to IIC. In
the event of one of these situations arising the software will first try to release the bus if busy (Failure to do so will report with
continuous flashing LED) and then communicate with each device in turn to establish if a device is faulty. If a device is found to be
faulty the relevant device number will be displayed through the LED (Series of flashes which must be counted) See table 1., non fatal
errors are reported using this method.
Power cord is not plugged in
No power is supplied to the TV
AC power supply is faulty
Q1606, 1607 Power FET is shorted
Load on power line has shorted
Not allowed (may be confused with Sircs response flash)
Main colour decoder (IC8301)
Multi sound processor (IC4702)
Flash Timing Example : e.g. error number 3
---

KF-50SX100/50SX100K/50SX100U
1-2. ERROR DETECTION MONITOR
Device acknowledge is used to check IIC errors.
Each device is checked three times, if there is no acknowledge after every attempt, it will be regarded as an error.
There are three step to check errors.
If all devices except the NVM have errors, IIC line 0 error is displayed.
if IIC line error and board error are not detected then the device with an error is displayed.
The detected errors can be displayed as follows:
1-2-1. Error Monitor Menu
The error monitor menu is displayed by selecting Service mode : Monittoring. The following menu will be displayed:
3. J-B CXA2123 Main Col Dec
---

KF-50SX100/50SX100K/50SX100U
1-2-2. Error Reader Display
The error reader display is connected to the service connector to read actual error codes. The part number for the error reader display is
Once an error has been detected it will then be displayed on the two digit error reader. The errors displayed refer to the following table:
Send Data to Error Reader
---