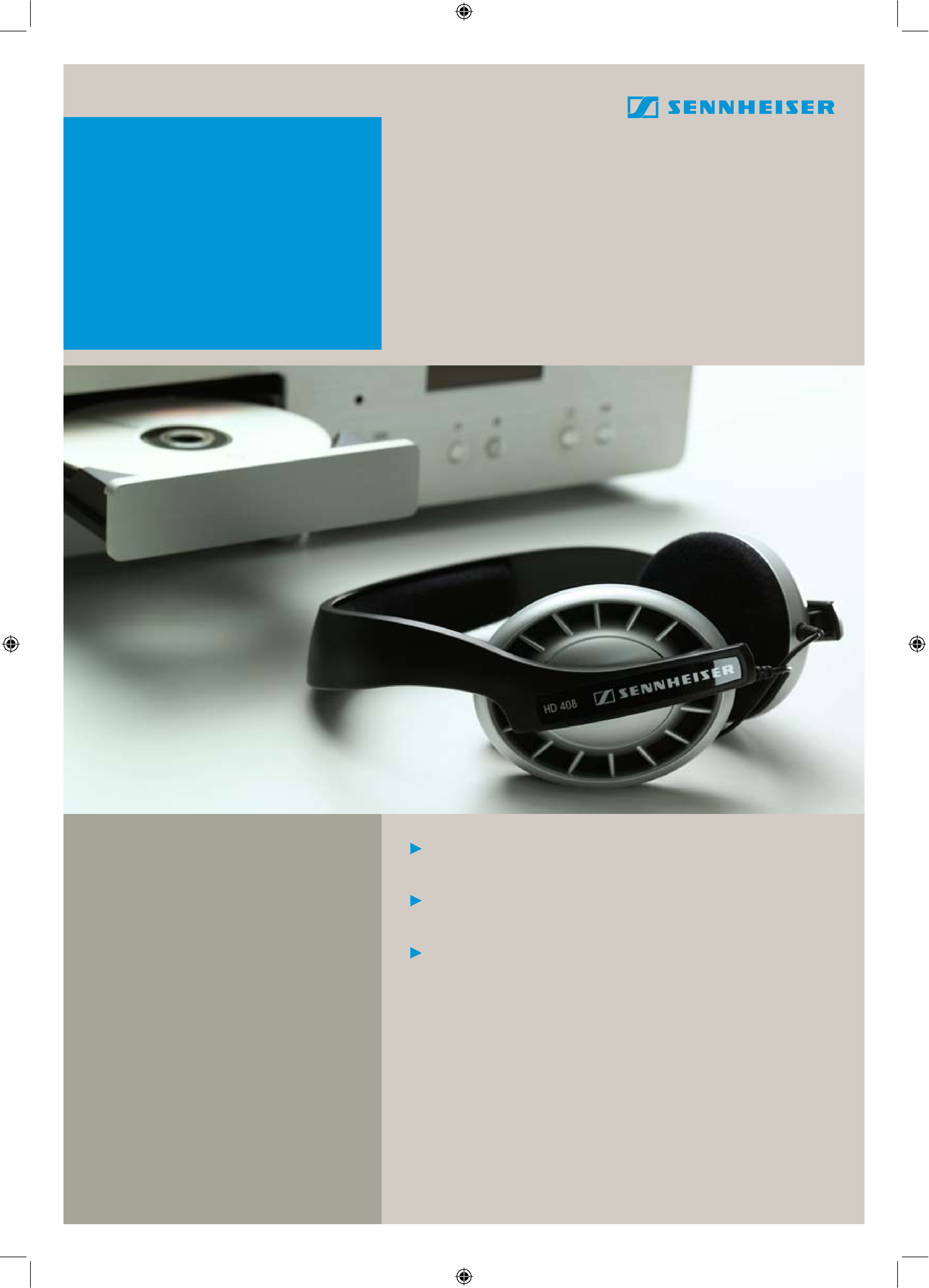 Open stereo headphones for bass-driven
Enjoy soul, funk, grunge and percussion
music to the fullesr with the HD 408.
Its open, supraaural design lets you enjoy a
bass-driven stereo sound reproduction while
its flexible headband provides outstanding
For bass-driven stereo sound
For outstanding wearing comfort
Optimised for portable audio
Includes MP3, iPod, iPhone, CD players
---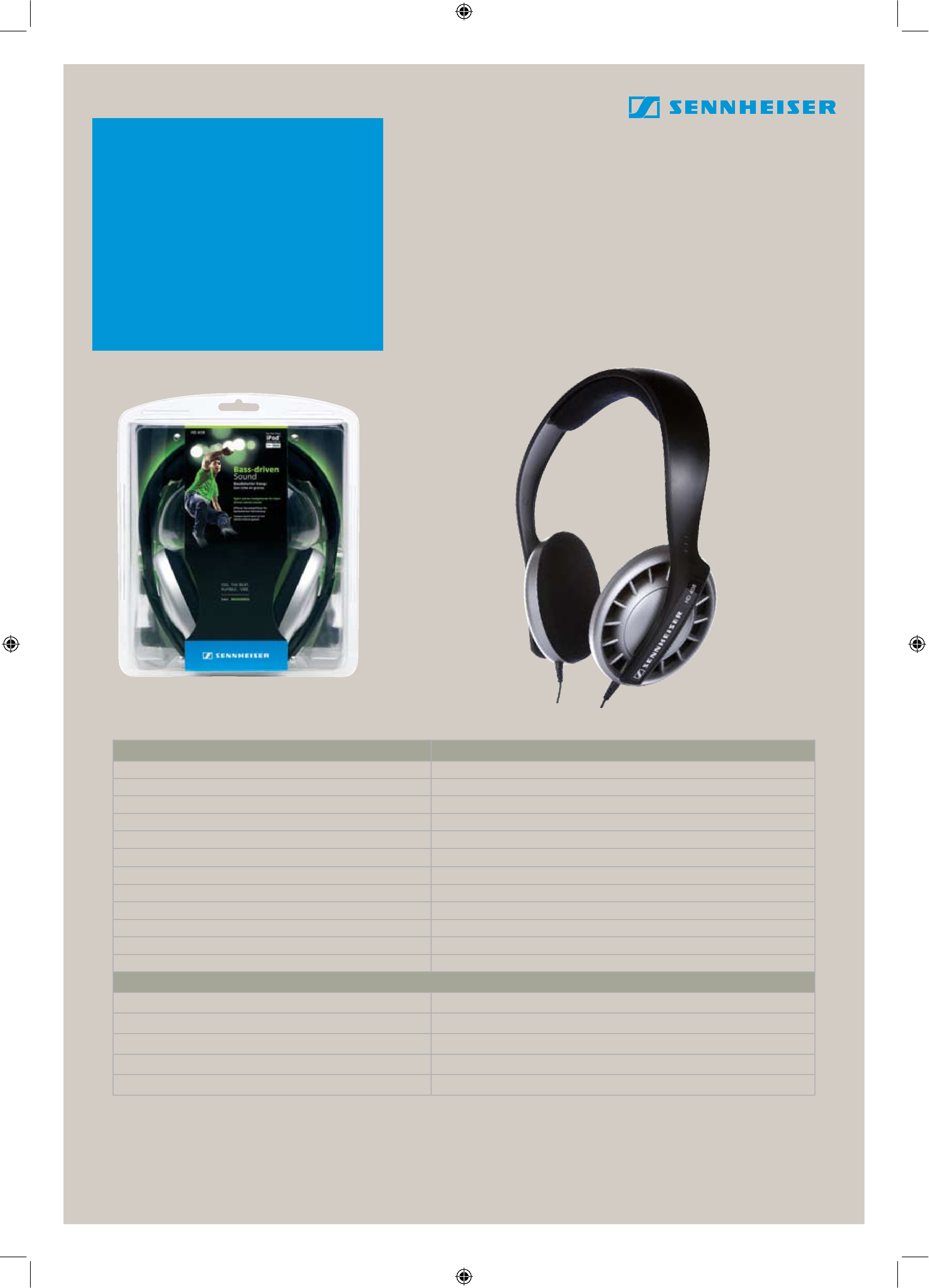 Sound pressure level (1 kHz / 1V
rms
)
1.4 m OFC cable with 3.5 mm straight plug
Dimensions of individual pack (W x H x D)
Dimensions of multi-pack (W x H x D)
No. of products per multi-pack
English, German, French, Spanish, Italian, Dutch & Portuguese
iPhone and iPod are trademarks of Apple Inc., registered in the U.S. and other countries.
---