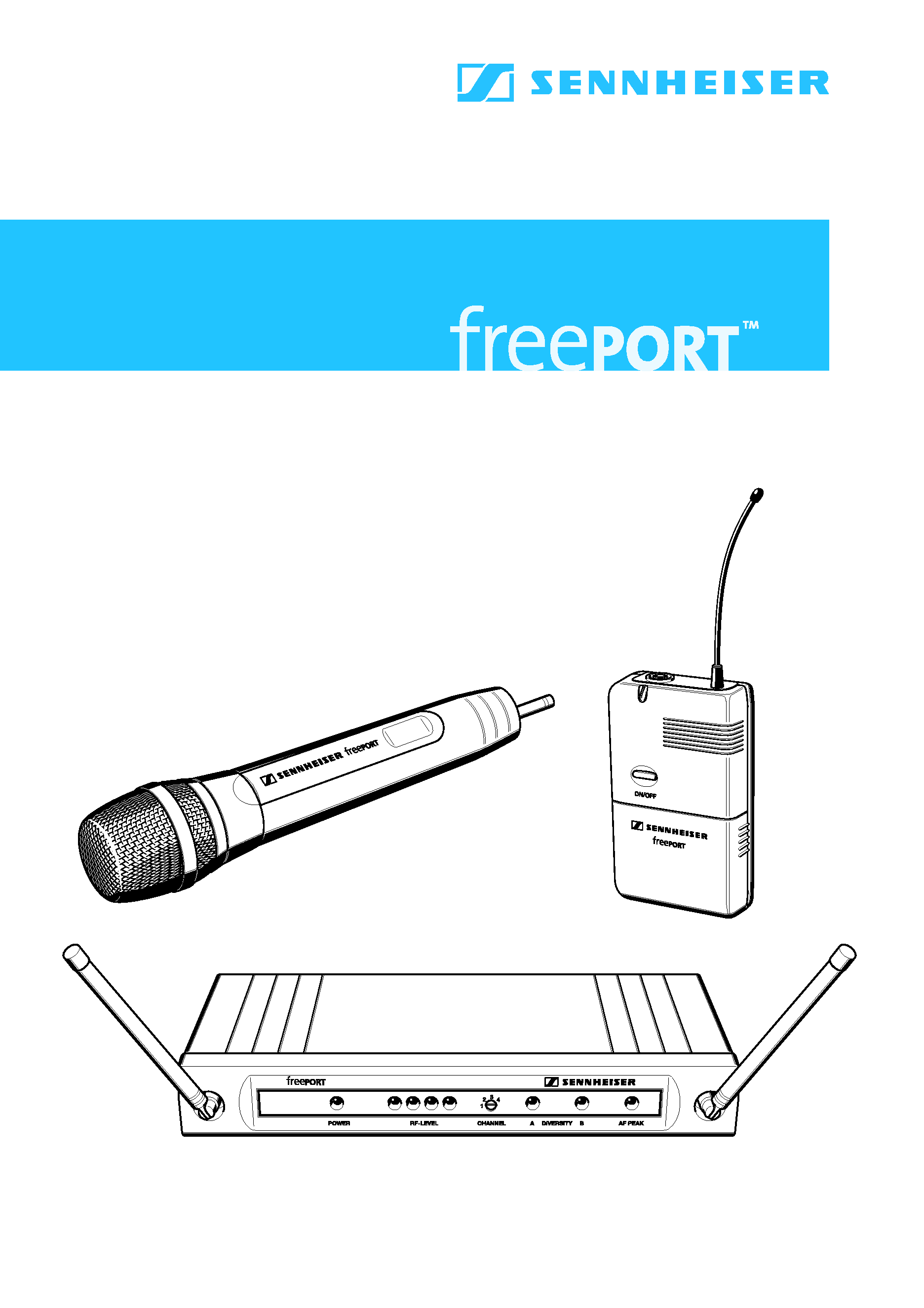 ---

Bedienungsanleitung.......................................................................................................3
Instructions for use ....................................................................................................... 15
Notice d'emploi ............................................................................................................. 27
Instrucciones de uso..................................................................................................... 39
---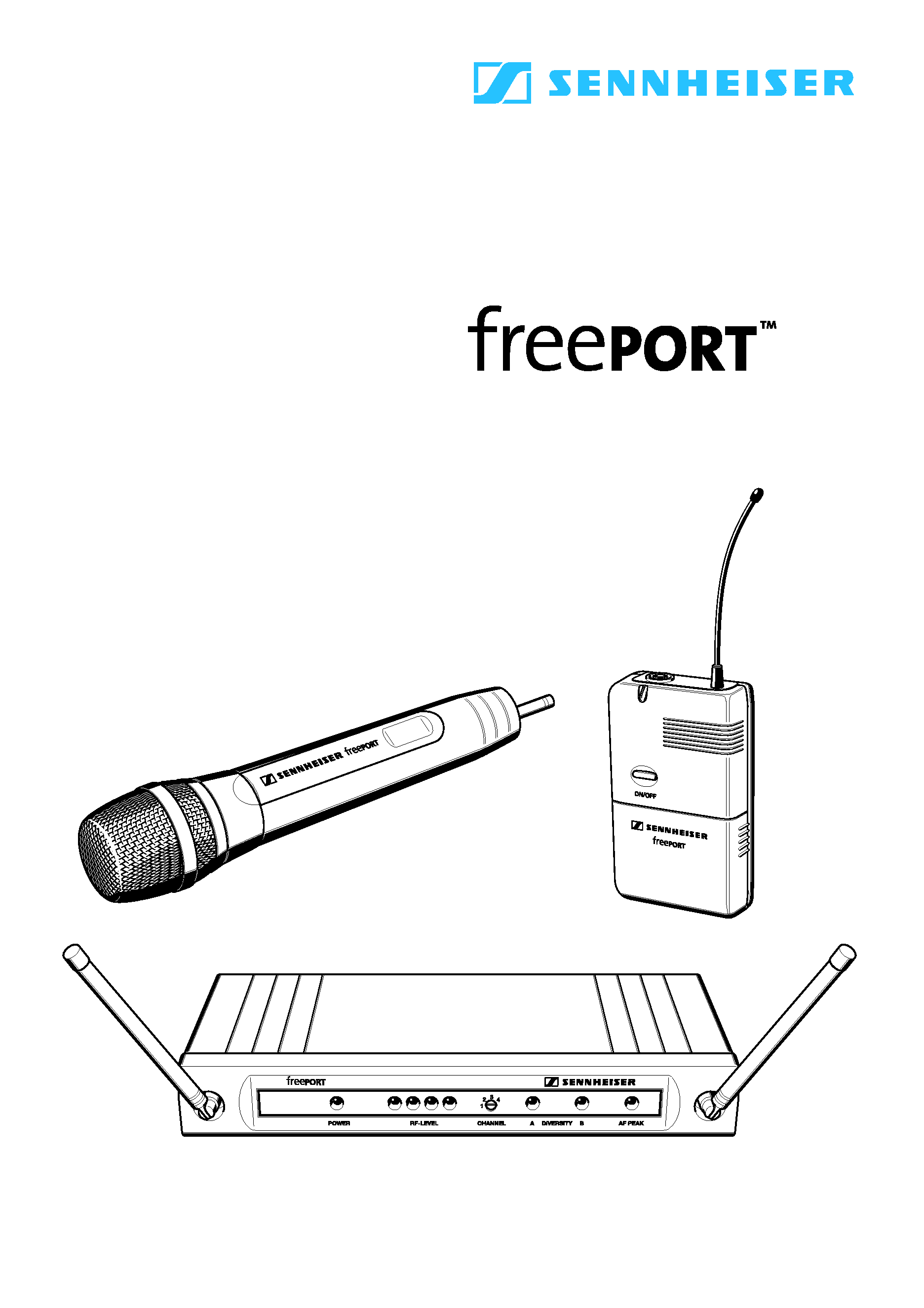 ---

Safety instructions ...........................................................................16
The freePORT systems .....................................................................17
Delivery includes ........................................................................18
EM 1 receiver .....................................................................................18
SK 2 bodypack transmitter .............................................................20
SKM 3 radio microphone .................................................................22
Optimizing the system ....................................................................23
Care and maintenance .....................................................................24
..................................................................... 25
Accessories and variants ................................................................25
Specifications of the freePORT systems ......................................26
Connector assignment ..............................................................26
Never open electronic units! If units are opened by customers in breach
of this instruction, the warranty becomes null and void.
Keep the units away from central heating radiators and electric heaters.
Never expose them to direct sunlight.
Use the units in dry rooms only.
Use a damp cloth for cleaning the units. Do not use any cleansing agents
Thank you for choosing Sennheiser!
We have designed this product to give you reliable operation over many
years. Over half a century of accumulated expertise in the design and
manufacture of high-quality electro-acoustic equipment have made
Sennheiser a world-leading company in this field.
Please take a few moments to read these instructions carefully, as we
want you to enjoy your new Sennheiser products quickly and to the
---

Designed for different areas of application, the freePORT systems are
available in three variants.
This system is ideal for presentation applications. The unobtrusive
ME 2 clip-on microphone is virtually invisible.
This system is for connecting musical instruments (e.g. guitar) which
have a ¼" (6.3 mm) jack socket directly to the bodypack transmitter.
This system is ideal for vocal and speech applications.
Transmitters and receivers of the freePORT systems have four factory-
preset frequencies for direct channel selection ­ ready for immediate
The freePORT systems are available in three UHF frequency ranges:
The Frequency ranges A and C can only be used in certain areas in
the EU and must be licensed with the regulating authorities. Fre-
quency E is license-free in most EU countries (i.e. ETSI signatory
Please be legal and observe the country-specific regulations of the
licensing authorities. Sennheiser are not responsible if you operate
To avoid interfering with other users, the transmitter should be
switched off when not in use.
Features of the freePORT systems:
Up to four transmission links per frequency range which can be
Reliable transmission technology
Diversity technology for minimizing dropouts in the reception
Adjustable squelch for eliminating RF interference
Crystal-clear reception due to dynamic processor
---