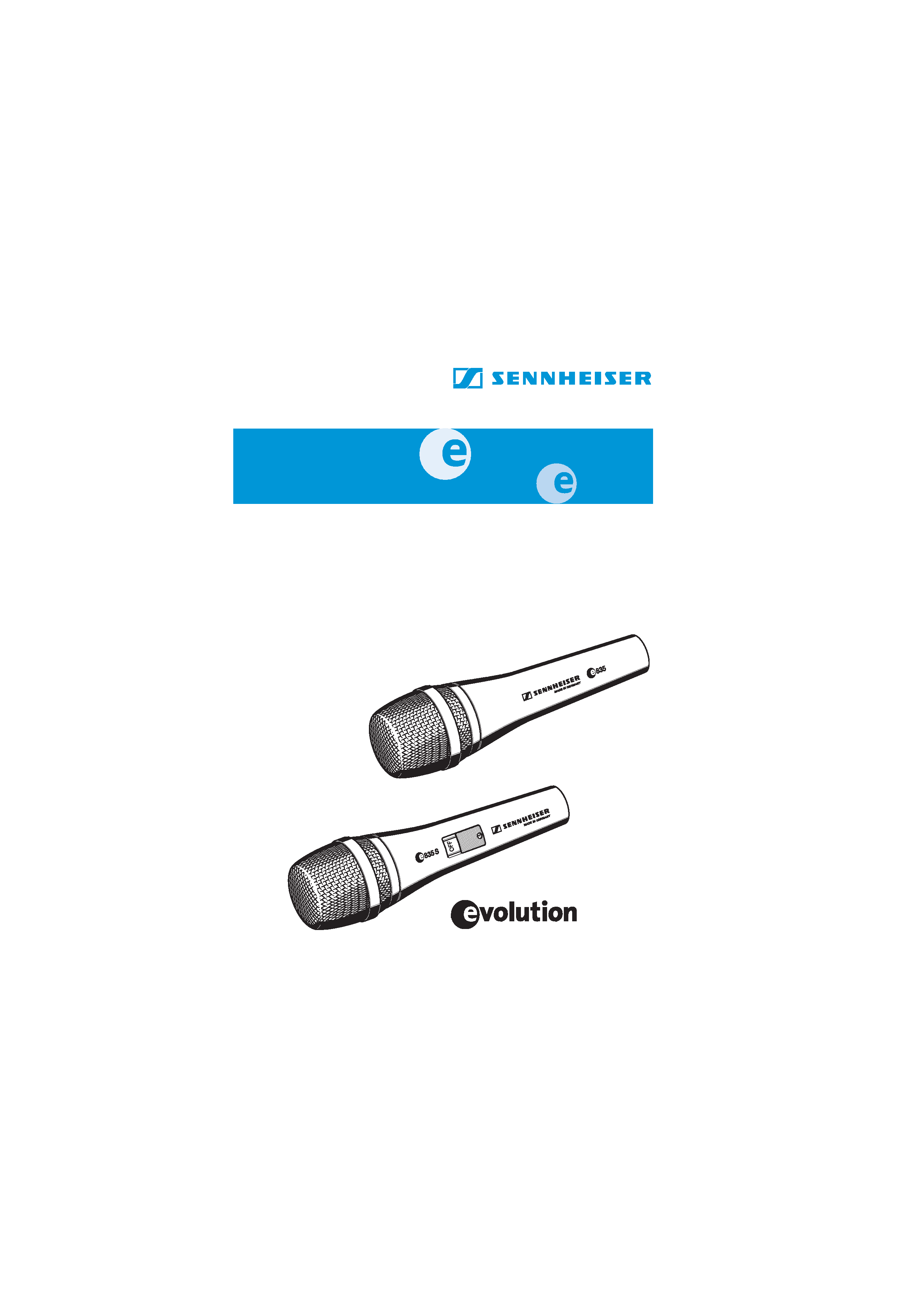 Instrucciones para el uso
e 835_511655_0106_Sp6.book Seite 1 Mittwoch, 8. Februar 2006 10:09 10
---

e 835_511655_0106_Sp6.book Seite 2 Mittwoch, 8. Februar 2006 10:09 10
---

e 835_511655_0106_Sp6.book Seite 183 Mittwoch, 8. Februar 2006 10:09 10
---

e 835_511655_0106_Sp6.book Seite 184 Mittwoch, 8. Februar 2006 10:09 10
---

835 is a cardioid lead vocal stage microphone
specially designed to perform under pressure.
Its balanced frequency response maintains signal quality
when moving on and off axis during performance. The
projection. The minimal proximity effect provides for
consistently clear bass-end performance when singing
closer to, or further from the microphone.
The cardioid pick-up pattern provides excellent feedback
rejection, enabling the microphone to handle higher
sound pressure levels. The rugged metal construction and
internal damping isolates handling noise.
835 S variant features a silent ON/OFF switch.
e 835_511655_0106_Sp6.book Seite 3 Mittwoch, 8. Februar 2006 10:09 10
---