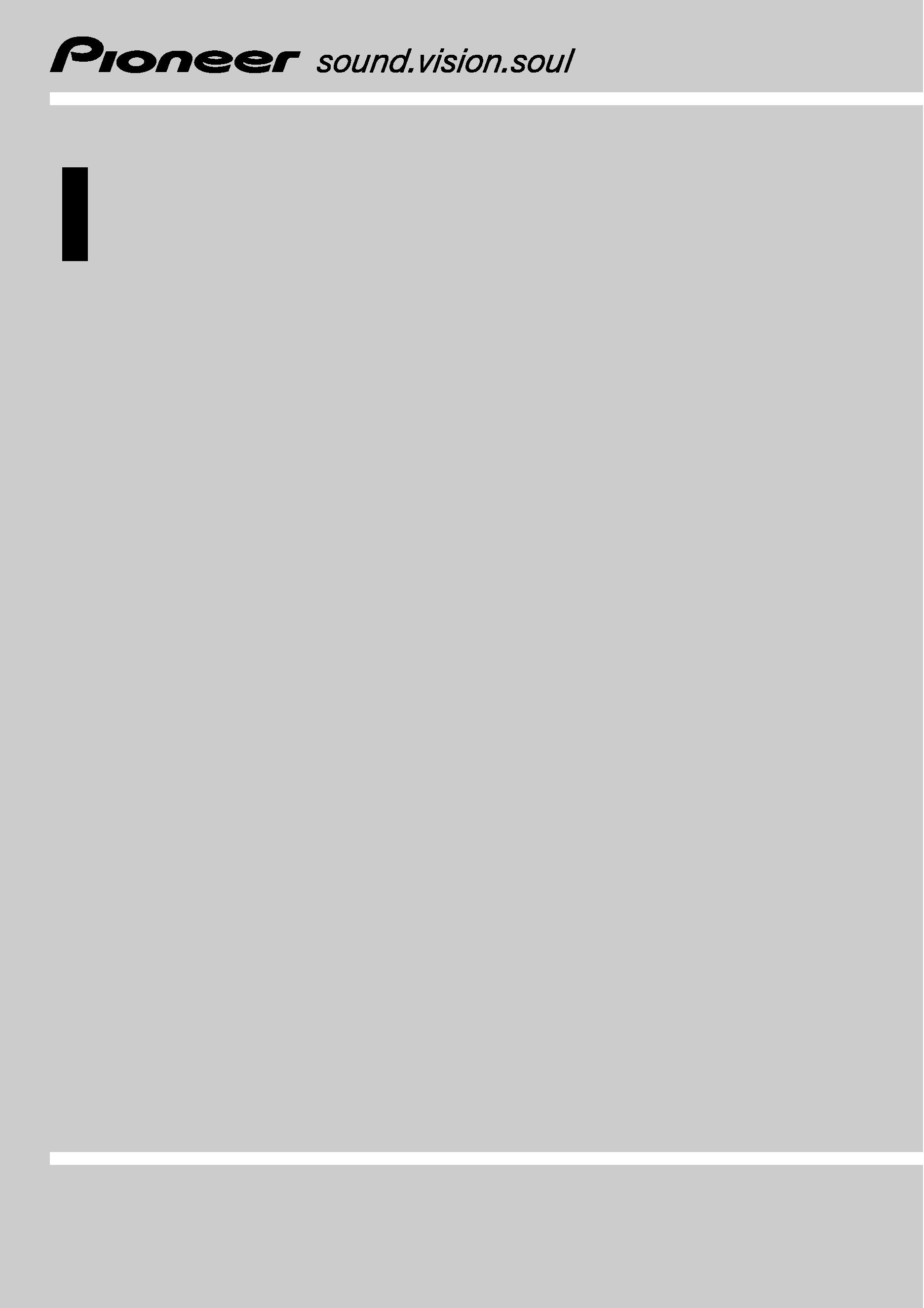 6-Disc Multi DVD/VCD/CD/MP3/WMA Player
---

Thank you for buying this Pioneer product.
Please read through these operating instructions so you will know how to operate
your model properly. After you have finished reading the instructions, keep this man-
ual in a safe place for future reference.
! DVD video disc region numbers 6
! When an operation is prohibited 8
To avoid battery exhaustion
What the marks on DVDs indicate
Changing the mode switch setting
Resetting the microprocessor
Use and care of the remote control
Connecting with separately sold Pioneer
Using multi-channel processor
Skipping back or forward to another title
Pausing DVD video playback
Resume playback (Bookmark)
Changing audio language during playback
Changing the subtitle language during
playback (Multi-subtitle)
Changing the viewing angle during playback
Return to the specified scene
Automatic playback of DVDs
Operating from the information displays
Pausing Video CD playback
Operating from the information display
Operating from the information display
---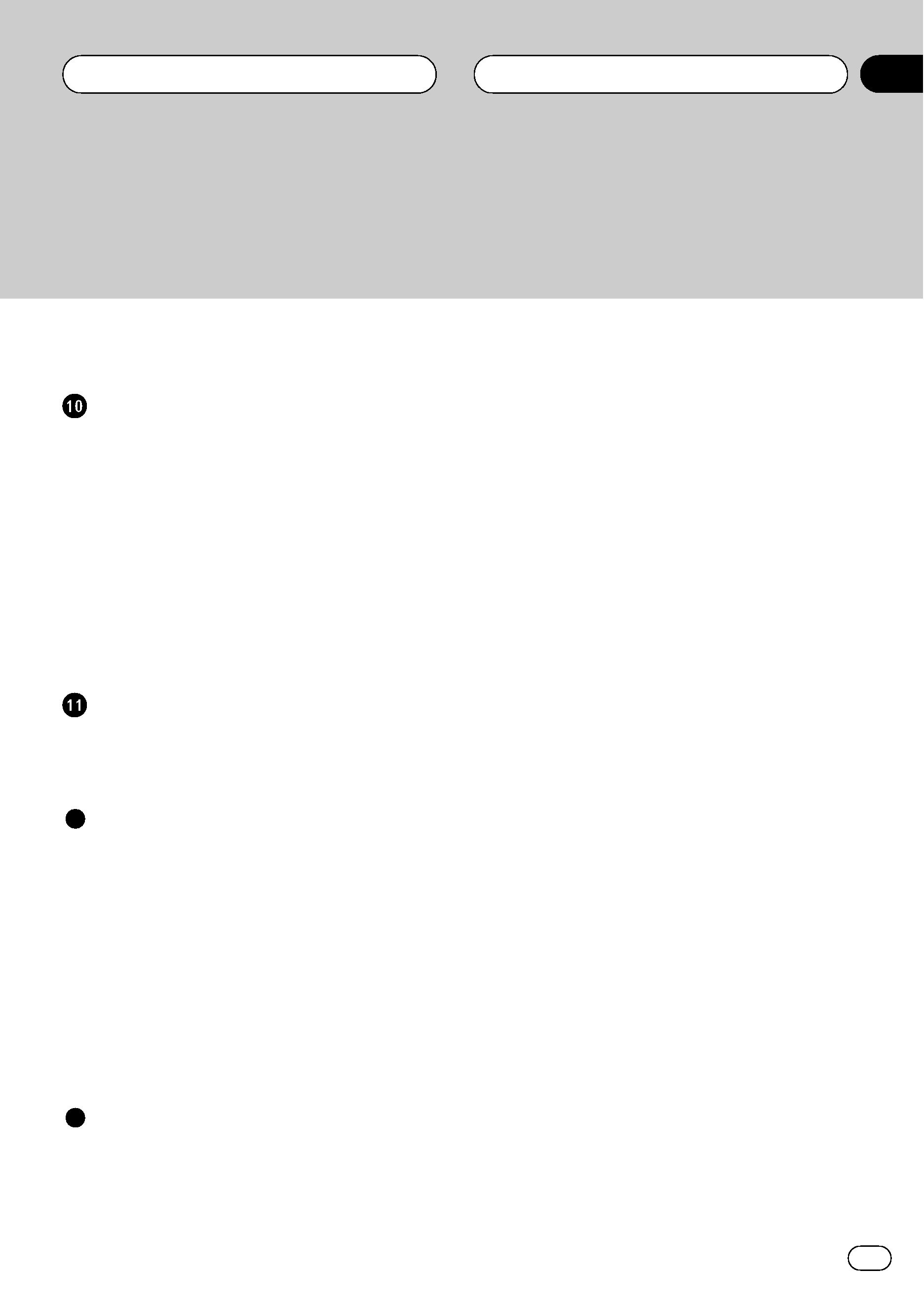 Operating from the information display
Setting up the DVD player
Introduction of DVD setup adjustments
Returning to the previous display
Setting the subtitle language
Setting the audio language
Setting the menu language
Switching the assist subtitle on or off
Setting the angle icon display
Setting the parental lock
Setting for digital output
Setting digital and analog audio output
Operating with the head unit
About folders and MP3/WMA files
Language code chart for DVD
---

Please read all of these instructions regarding
your display and retain them for future refer-
Read this manual fully and carefully be-
fore operating your display.
Keep this manual handy as a reference for
operating procedures and safety informa-
Pay close attention to all warnings in this
manual and follow the instructions care-
Do not allow other persons to use this sys-
tem until they have read and understood
the operating instructions.
Do not install the display where it may (i)
's vision, (ii) impair the
performance of any of the vehicle
ating systems or safety features, includ-
ing air bags, hazard lamp buttons or (iii)
's ability to safely oper-
Do not operate this display if doing so in
any way will divert your attention from
the safe operation of your vehicle. Always
observe safe driving rules and follow all
existing traffic regulations. If you experi-
ence difficulty in operating the system or
reading the display, park your vehicle in a
safe location and make necessary adjust-
Please remember to wear your seat belt at
all times while operating your vehicle. If
you are ever in an accident, your injuries
can be considerably more severe if your
seat belt is not properly buckled.
Never use headphones while driving.
To promote safety, certain functions are
disabled unless the parking brake is on,
and the vehicle is not in motion.
10 Never set the volume of your display so
high that you cannot hear outside traffic
! Do not attempt to install or service your
display by yourself. Installation or servi-
cing of the display by persons without
training and experience in electronic
equipment and automotive accessories
may be dangerous and could expose you
to the risk of electric shock or other
! To avoid the risk of damage and injury and the
potential violation of applicable laws, this unit
is not for use with a video screen that is visible
! To avoid the risk of accident and the potential
violation of applicable laws, the front DVD or
TV (sold separately) feature should never be
used while the vehicle is being driven. Also,
rear displays should not be in a location
where it is a visible distraction to the driver.
! In some countries or states the viewing of
images on a display inside a vehicle even by
persons other than the driver may be illegal.
Where such regulations apply, they must be
To watch a DVD, Video CD or TV on the front
display, park your vehicle in a safe place and
When you attempt to watch a DVD, Video CD
or TV while driving, the warning
ING IS NOT AVAILABLE WHILE DRIVING may
appear on the front display.
---

connected to REAR VIDEO OUT
's REAR VIDEO OUT is for connection
of a display to enable passengers in the rear
seats to watch the DVD or TV.
NEVER install the rear display in a location that
enables the driver to watch the DVD or TV while
To avoid battery exhaustion
Be sure to run the vehicle engine while using
this unit. Using this unit without running the
engine can result in battery drainage.
Do not use with vehicles that do not feature an
---