PIONEER CORPORATION
4-1, Meguro 1-Chome, Meguro-ku, Tokyo 153-8654, Japan
PIONEER ELECTRONICS SERVICE, INC. P.O. Box 1760, Long Beach, CA 90801-1760, U.S.A.
PIONEER ELECTRONIC (EUROPE) N.V. Haven 1087, Keetberglaan 1 B-9120 Melsele, Belgium
PIONEER ELECTRONICS ASIACENTRE PTE. LTD. 501 Orchard Road, #10-00, Wheelock Place, Singapore 238880
©PIONEER CORPORATION 2000
The grille assy is attached to the cabinet by4 screws. To detach
it,unfasten those screws.
The woofer is attached to the baffle by 4 external screws. To
detach it, first remove grille assy. Then unfasten those screws.
When attaching, face it upward (Front and Rear speaker),leftward
This service manual is intended for qualified service technicians; it is
not meant for the casual do-it- your selfer. Qualified technicians have
the necessary test equipment and tools, and have been trained to
properly and safely repair complex products such as those covered by
Improperly performed repairs can adversely affect the safety and
reliability of the product and may void the warranty. If you are not
qualified to perform the repair of this product properly and safely, you
should not risk trying to do so and refer the repair to a qualified service
---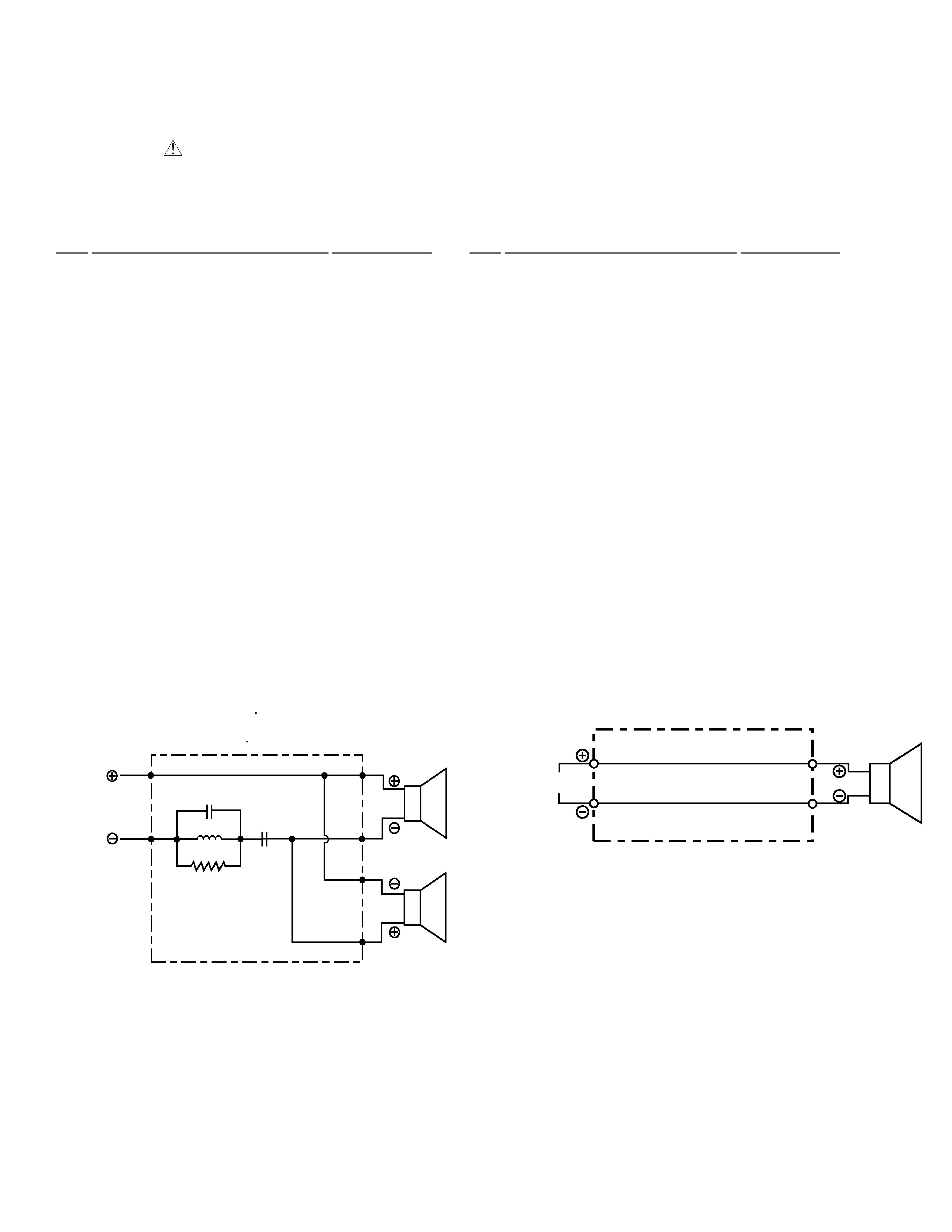 NOTES: ·Parts marked by "NSP" are generally unavailable because they are not in our Master Spare Parts List.
"mark found on some component parts indicates the importance of the safety factor of the part.
Therefore, when replacing, be sure to use parts of identical designation.
Grille Assy (Center Speaker)
Network Assy (Center & Front)
Transducer (Center & Front)
Grille Assy (Front Speaker)
Grille Assy (Rear Speaker)
Transducer (Rear Speaker)
---