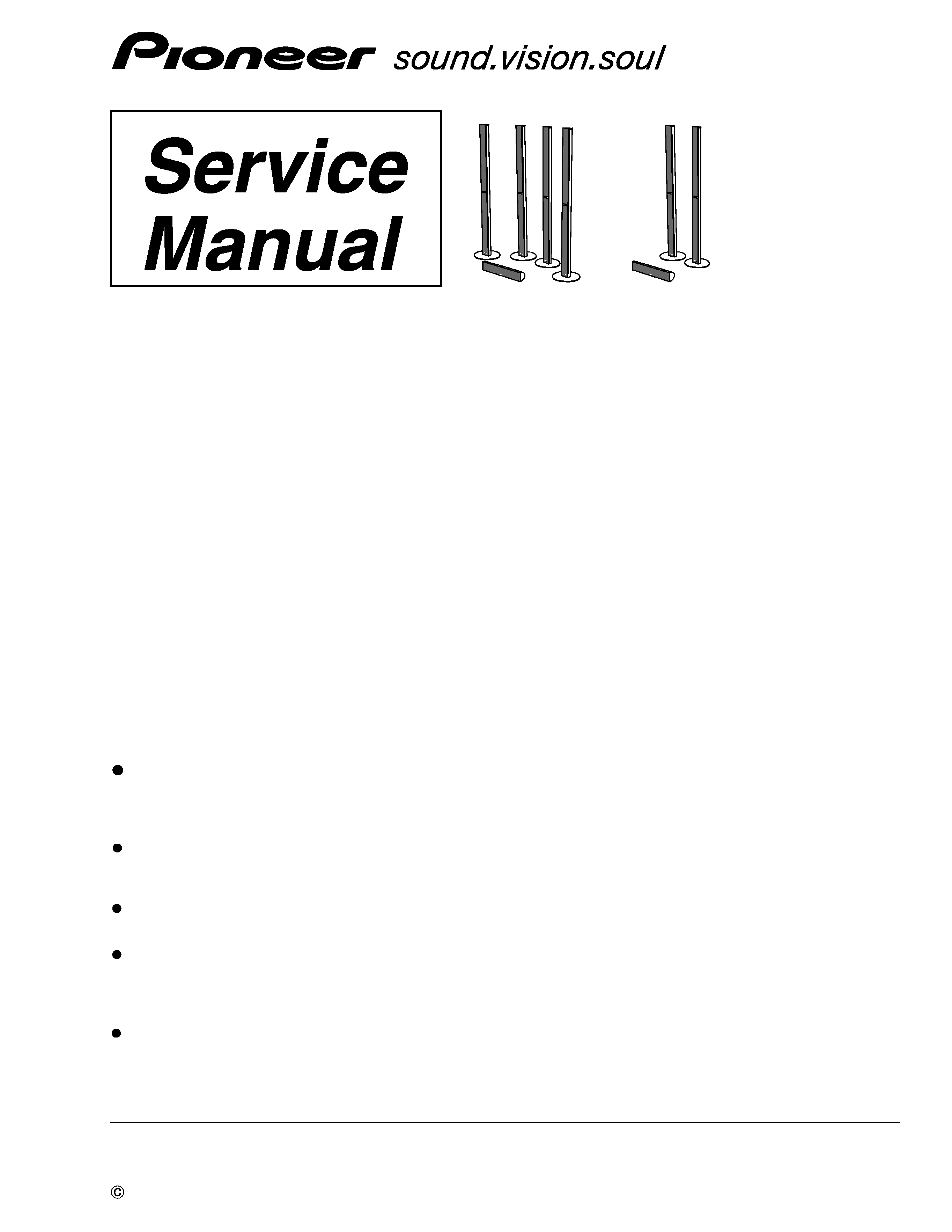 PIONEER CORPORATION
4-1, Meguro 1-chome, Meguro-ku, Tokyo 153-8654, Japan
PIONEER ELECTRONICS (USA) INC. P.O. Box 1760, Long Beach, CA 90801-1760, U.S.A.
PIONEER EUROPE NV Haven 1087, Keetberglaan 1, 9120 Melsele, Belgium
PIONEER ELECTRONICS ASIACENTRE PTE. LTD. 253 Alexandra Road, #04-01, Singapore 159936
T ­ ZZM FEB. 2005 Printed in Japan
REASSEMBLY AND DISASSEMBLY
The grille is attached to the baffle by its bosses with glue.
To detach it, pry it open by inserting a flat blade tool
between the grille and the cabinet. Be careful not to
damage the grille or the cabinet.
The Network assembly for front and rear speaker is
jointly fixed by glue inside the bottom plate structure. To
detach it, first remove the speaker base and then,
unfasten the 2 screws of the bottom plate.
Woofer units are attached together to the baffle board by
16 external screws. To detach them, unfasten those
Tweeter is attached to the baffle board by 4 external
screws. To detach it, unfasten those screws.
The network assembly for centre speaker is not a
service part. For reparation of the network, replace the
whole centre speaker system.
---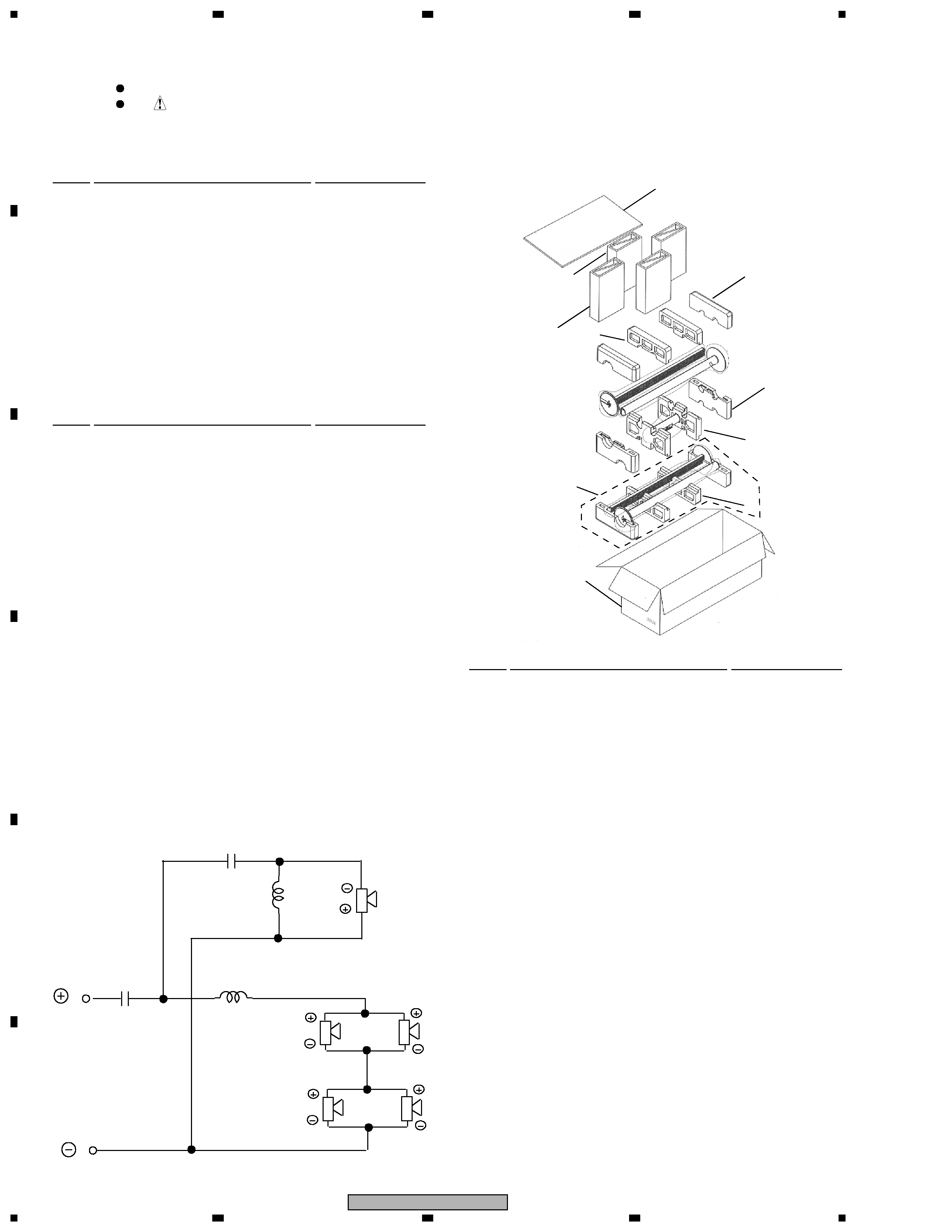 Parts marked by "NSP" are generally unavailable because they are not in our Master Spare Parts List.
mark found on some component parts indicates the importance of the safety factor of the part.
Therefore, when replacing, be sure to use parts of identical designation.
Screw (for Side & Top Plate)
Packing Case (for S-SP410)
Packing Case (for S-FC410)
Operating Instructions (Chinese) SRD6018
Screw (for Side & Top Plate)
S-SP410: 4 Tall Boy Speakers (for Front & Rear SP)
S-FC410: 2 Tall Boy Speakers (for Front SP)
---