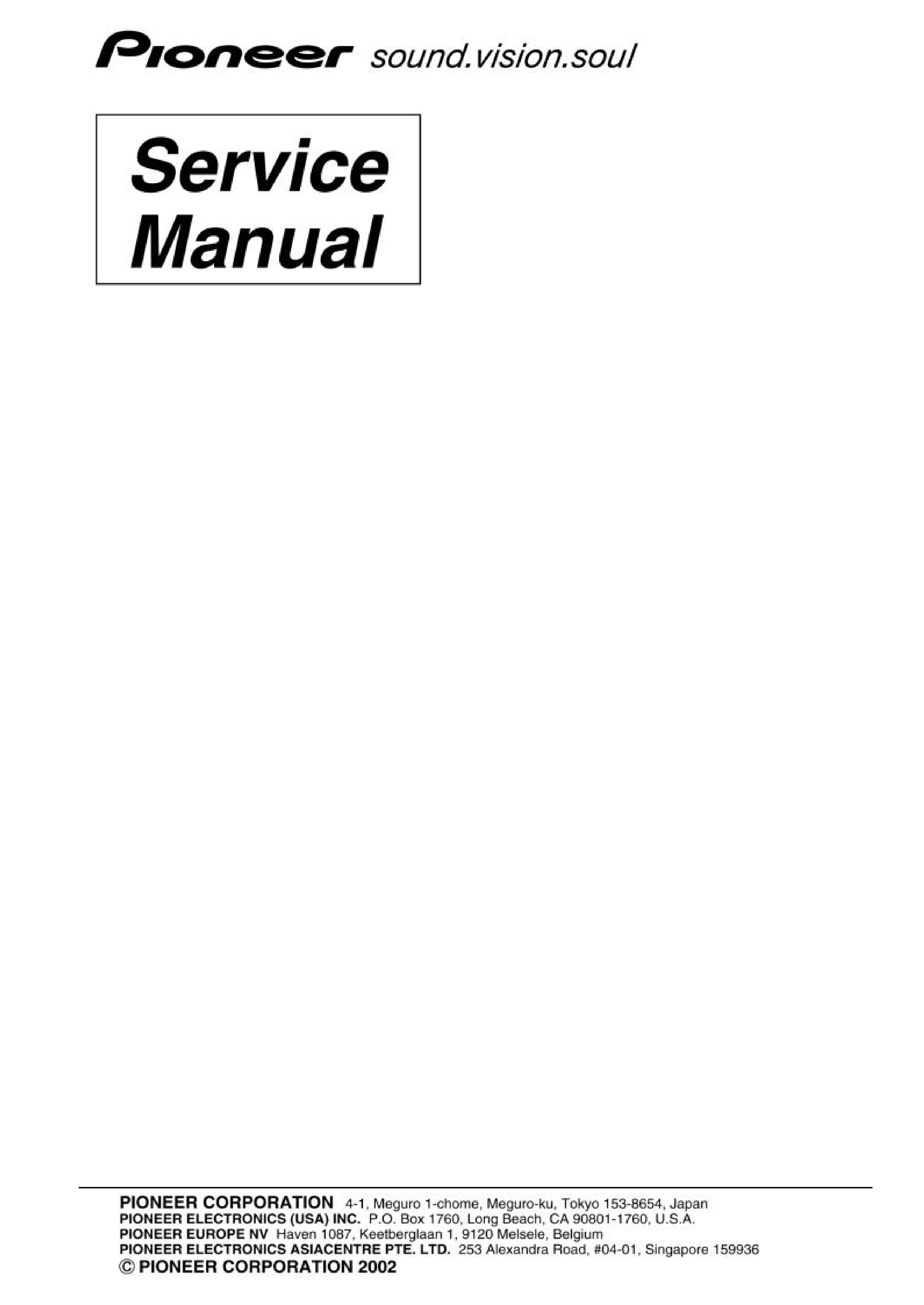 ---------------------- ------------ 2
------------- ------------ 2
------------------------- ------------ 3
-------------------- --- - ------ 3
------------------------------ ---- ------ 4
------ ------------------------------ ---- ------ 5
-------------------------------------------------------6
------------------------ ----------- 7
---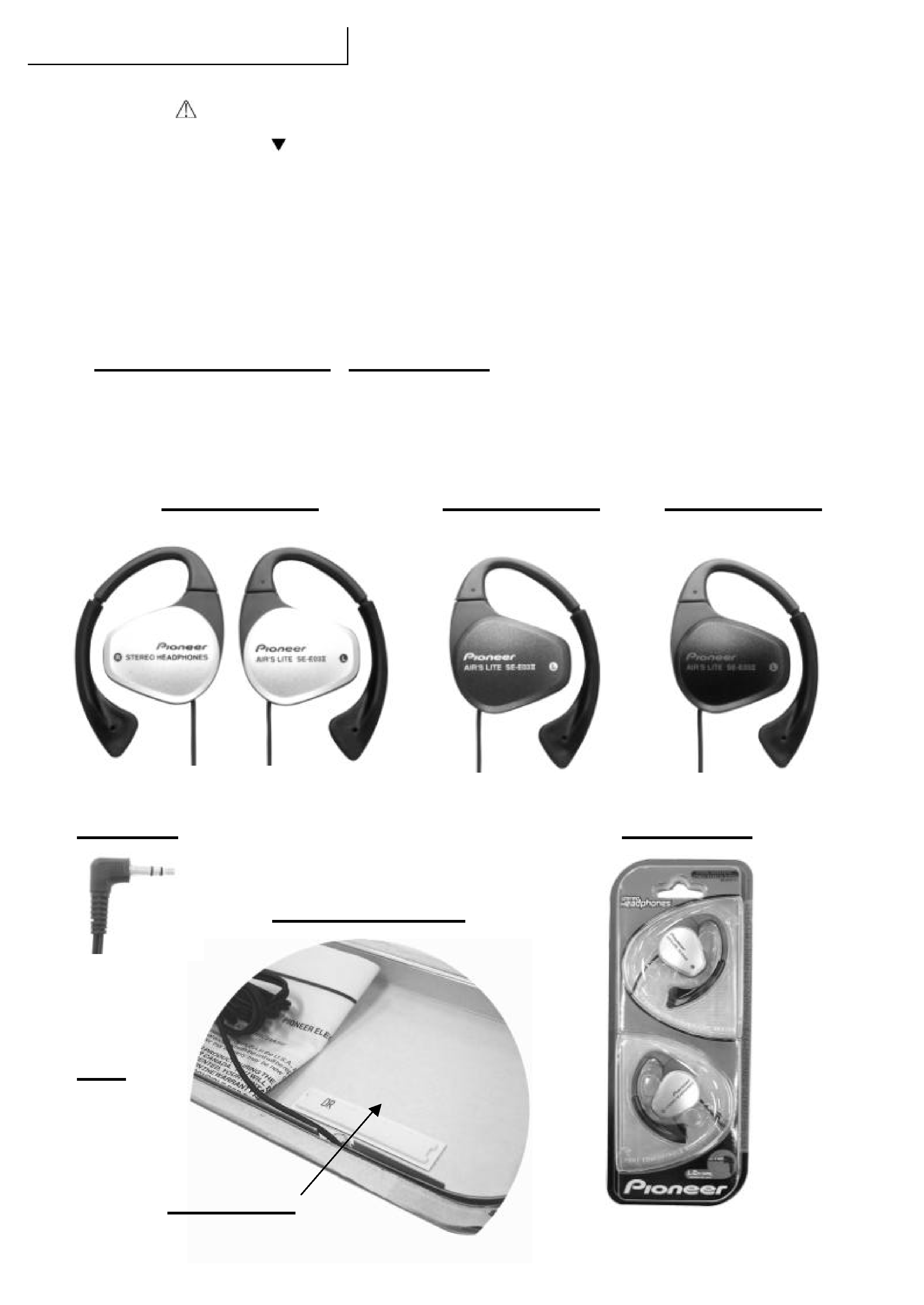 SE-E03-2-X1 / SE-E03-2X1W
SE-E03-2-X2 / SE-E03-2X2W
SE-E03-2-X3 / SE-E03-2X3W
· Parts marked by "NSP" are generally unavailable because they are not in our Master Spare Parts List.
mark found on some component parts indicates the impotance of the safety factor of the part.
Therefor, when replacing, be sure to use parts of identical designation.
mark on the produt are used for disassembly.
· For the applying amount of lubricants or glue, follow the instructions in the this manual.
(In the case of no amount instructions, apply as you think it appropriate.)
---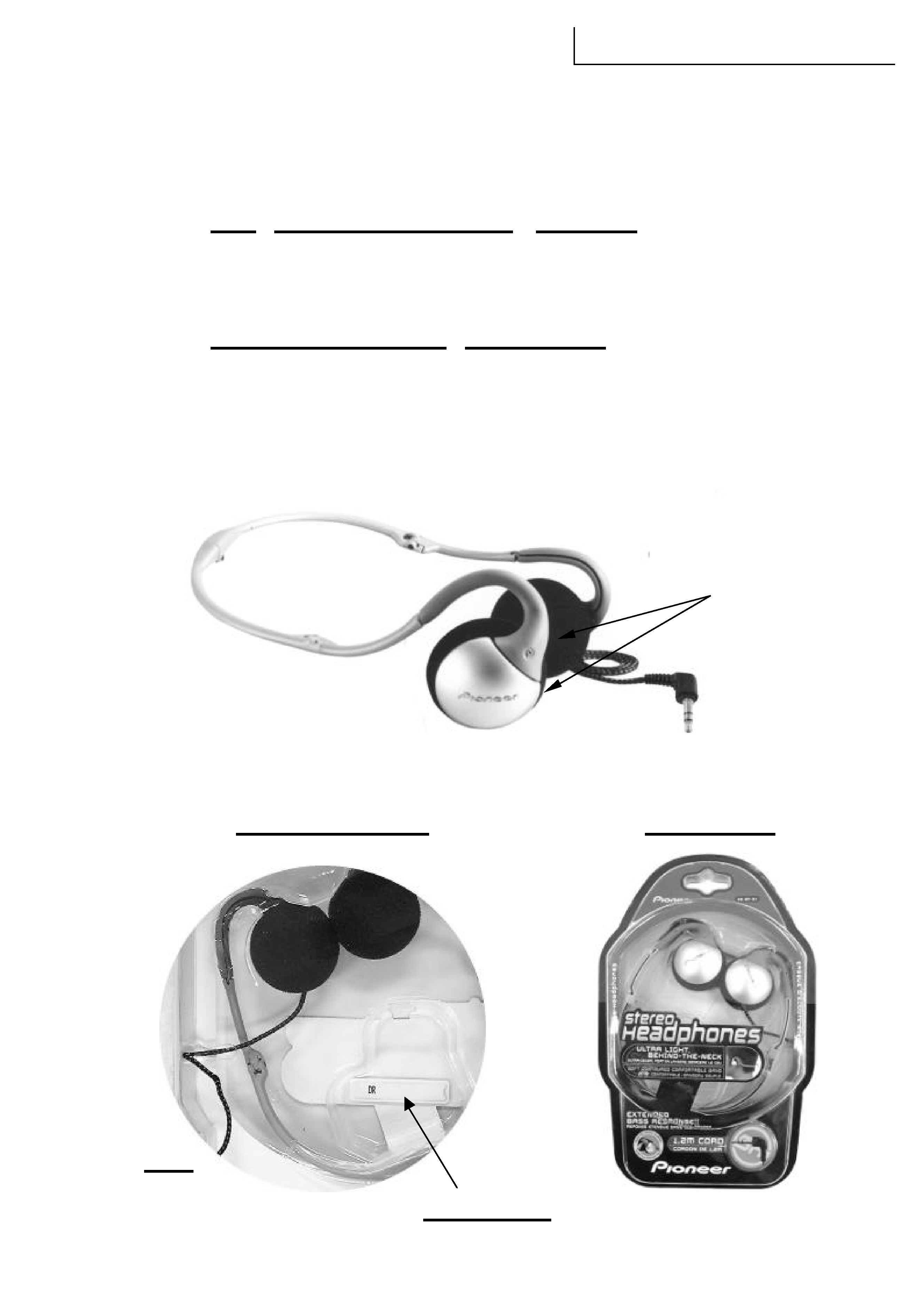 ---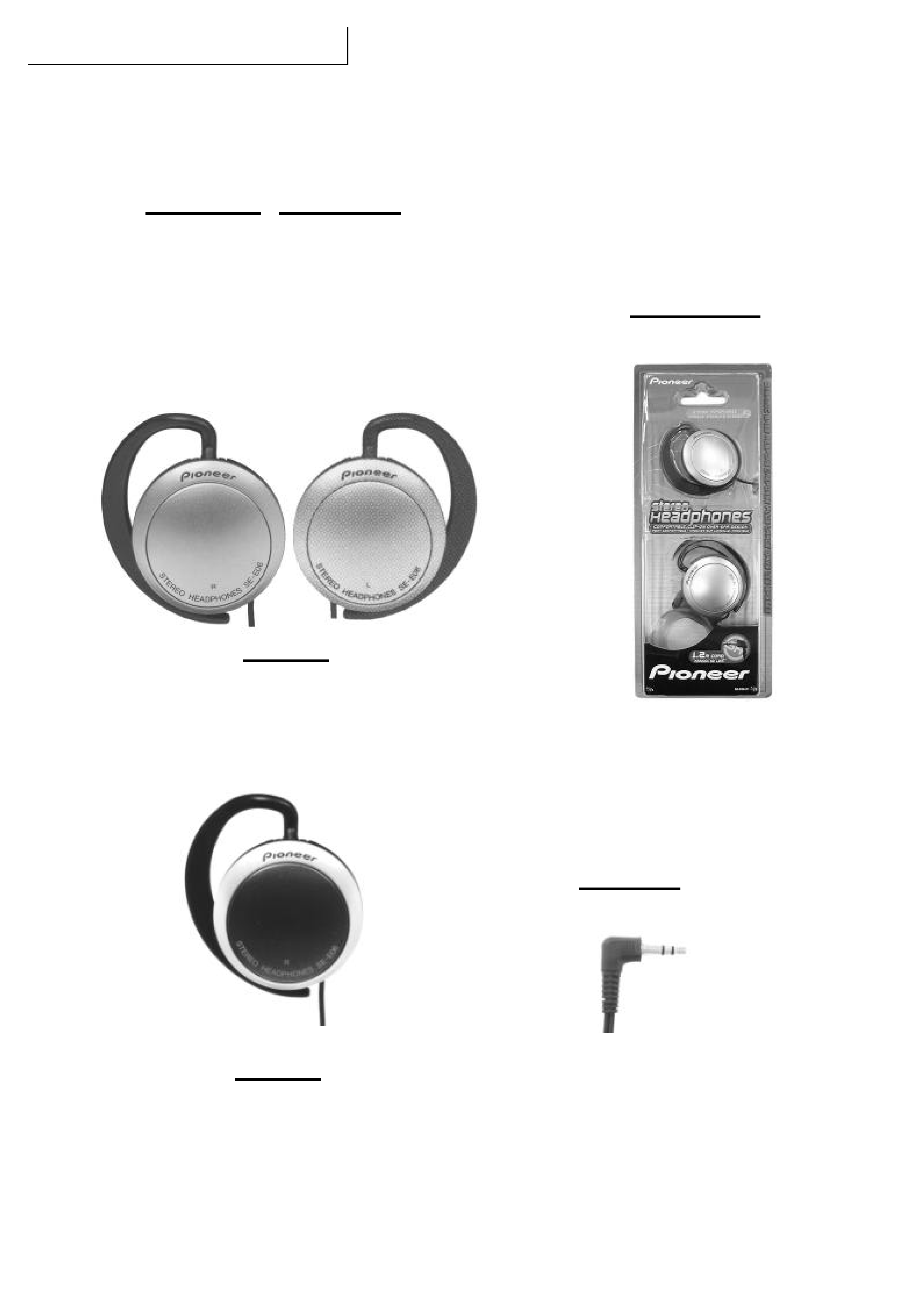 ---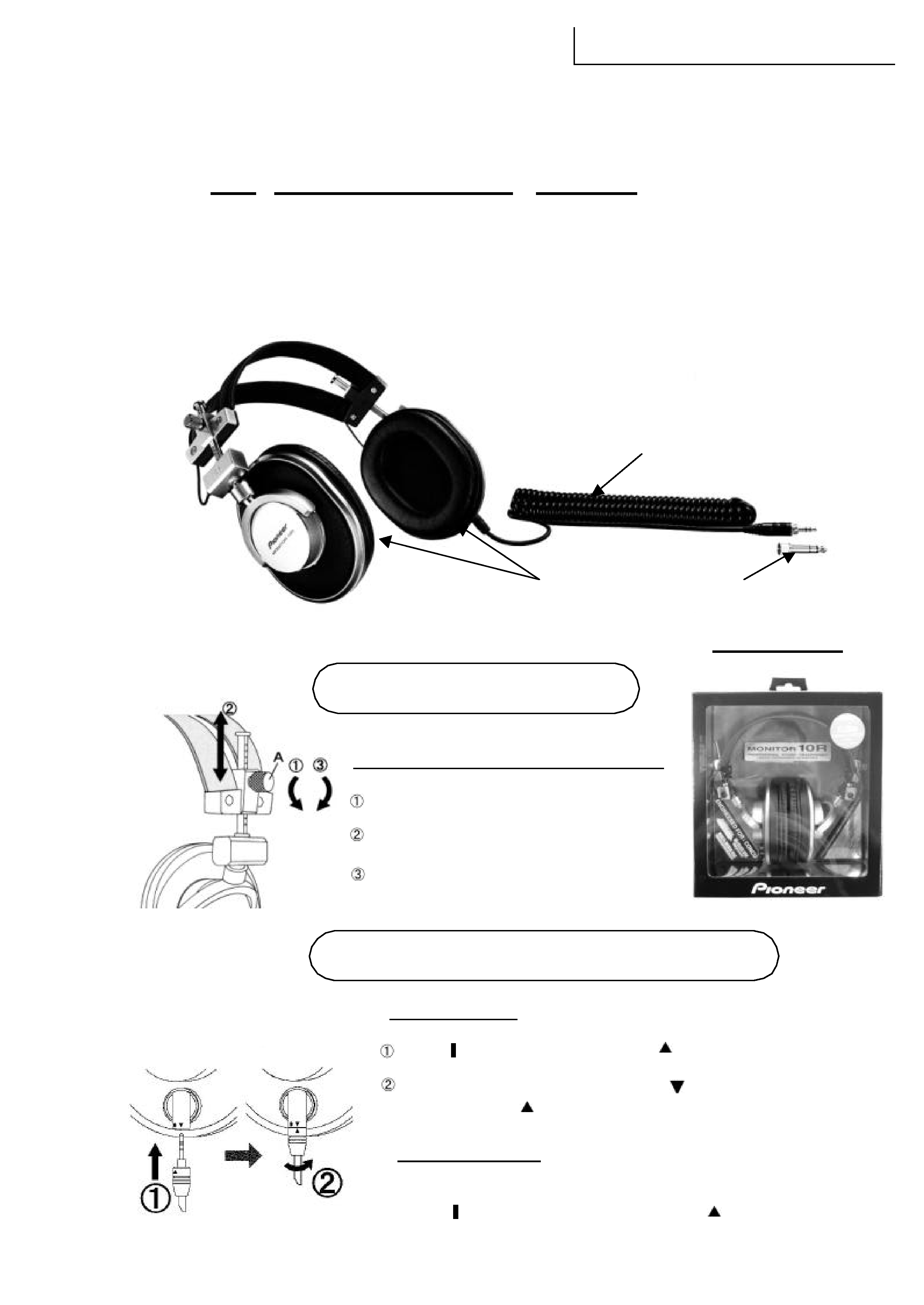 SCREW -LOCKING CONSTRUCTION TO
ADJUST LENGTH OF THE BAND
How to adjust the length of the headband
counterclockwise to loosen it.
Slide the headband to the length
After deciding the length, turn A
DETACHABLE CORD WHICHALLOWS CORD SELECTION
ACCORDING TO THE CONNECTING EQUIPMENT
Align mark of the body bush with
plug and insert the plug into the body firmly.
Turn the cord plug clockwise to align
mark of the cord plug, and locking
You can unlock it by turning the cord plug counterclockwise
mark of the body bush aligns with
---