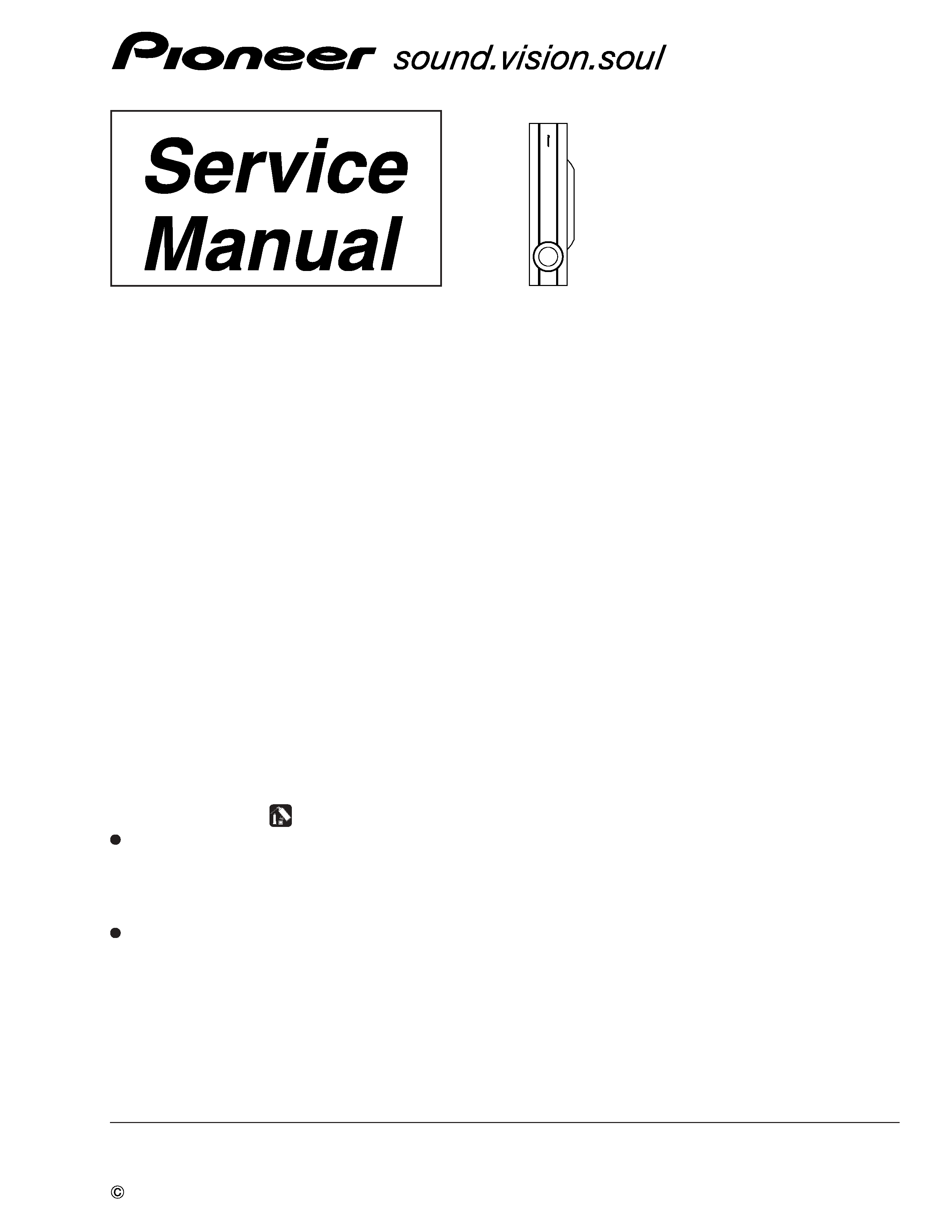 PIONEER CORPORATION
4-1, Meguro 1-chome, Meguro-ku, Tokyo 153-8654, Japan
PIONEER ELECTRONICS (USA) INC. P.O. Box 1760, Long Beach, CA 90801-1760, U.S.A.
PIONEER EUROPE NV Haven 1087, Keetberglaan 1, 9120 Melsele, Belgium
PIONEER ELECTRONICS ASIACENTRE PTE. LTD. 253 Alexandra Road, #04-01, Singapore 159936
T ­ ZZK JULY 2005 Printed in Japan
REASSEMBLY AND DISASSEMBLY
The grille assy is attached to the cabinet by press-fitting with
adhesive. To detach it, pry it open by inserting a flat blade
screwdriver into downside of it. To attach it, clean the press-
fitting part and apply a bit of adhesive . Then press it to the
The woofer is attached to the baffle by 4 external screws.
When attaching it, face its terminal rightward.
---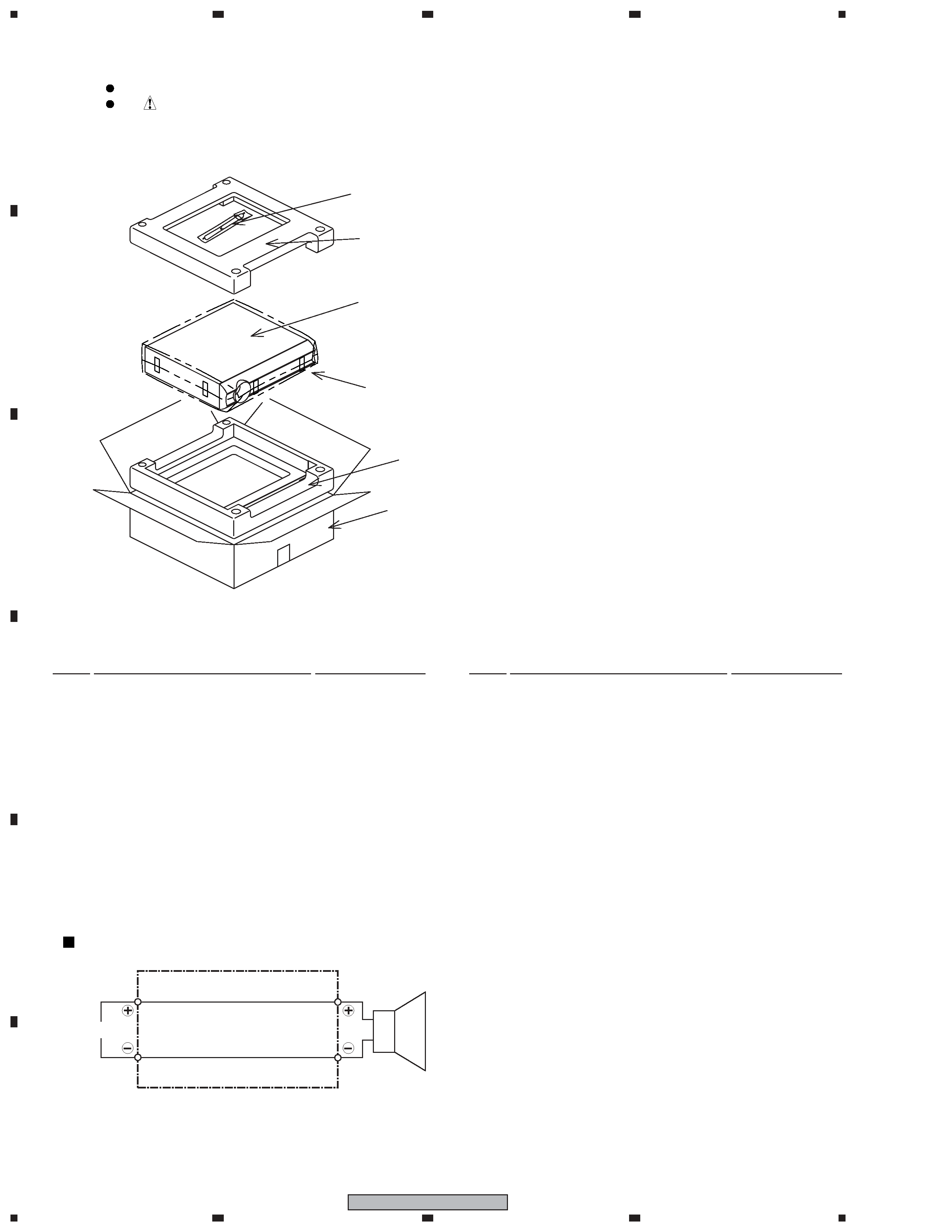 Parts marked by "NSP" are generally unavailable because they are not in our Master Spare Parts List.
mark found on some component parts indicates the importance of the safety factor of the part.
Therefore, when replacing, be sure to use parts of identical designation.
Connecting Cord (SDD1346)
---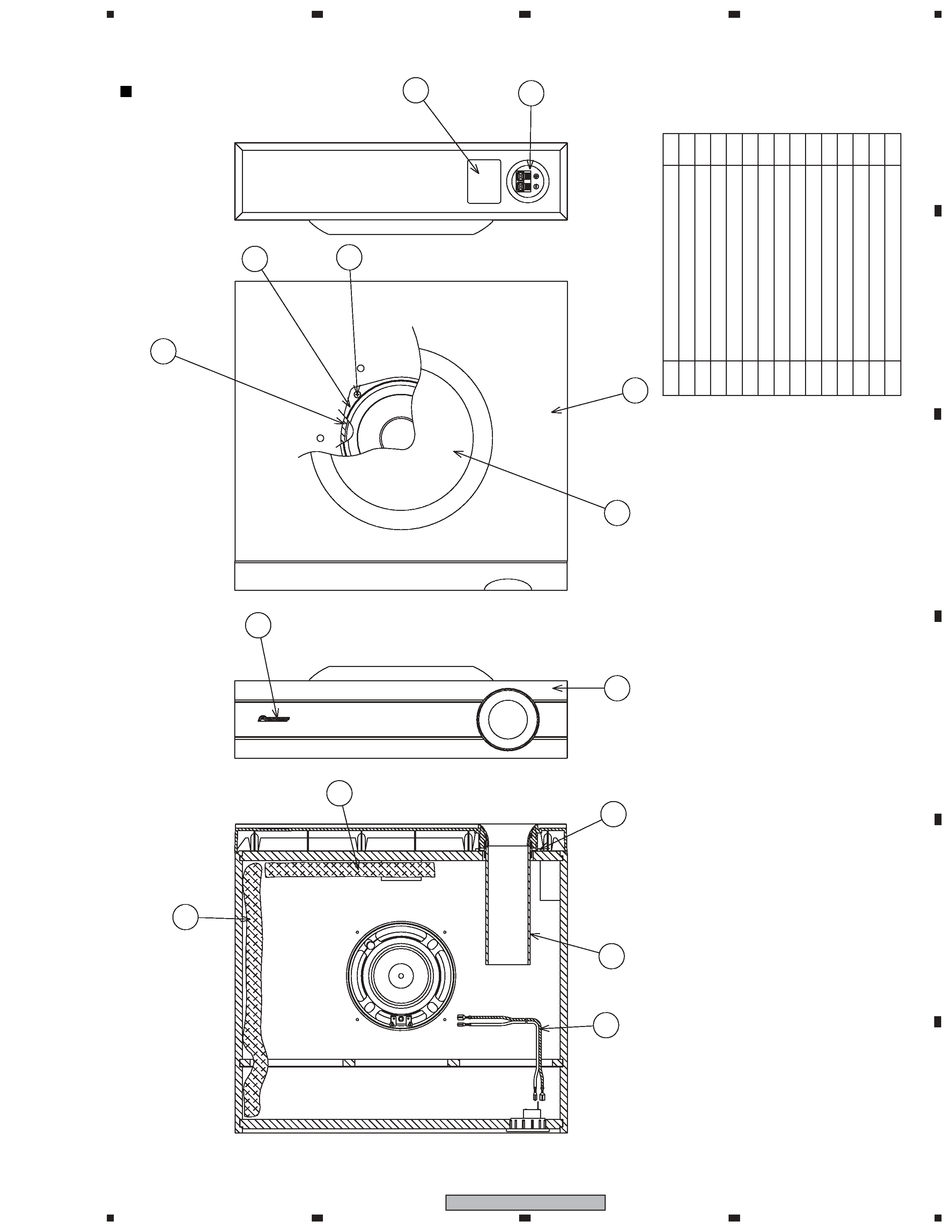 ---