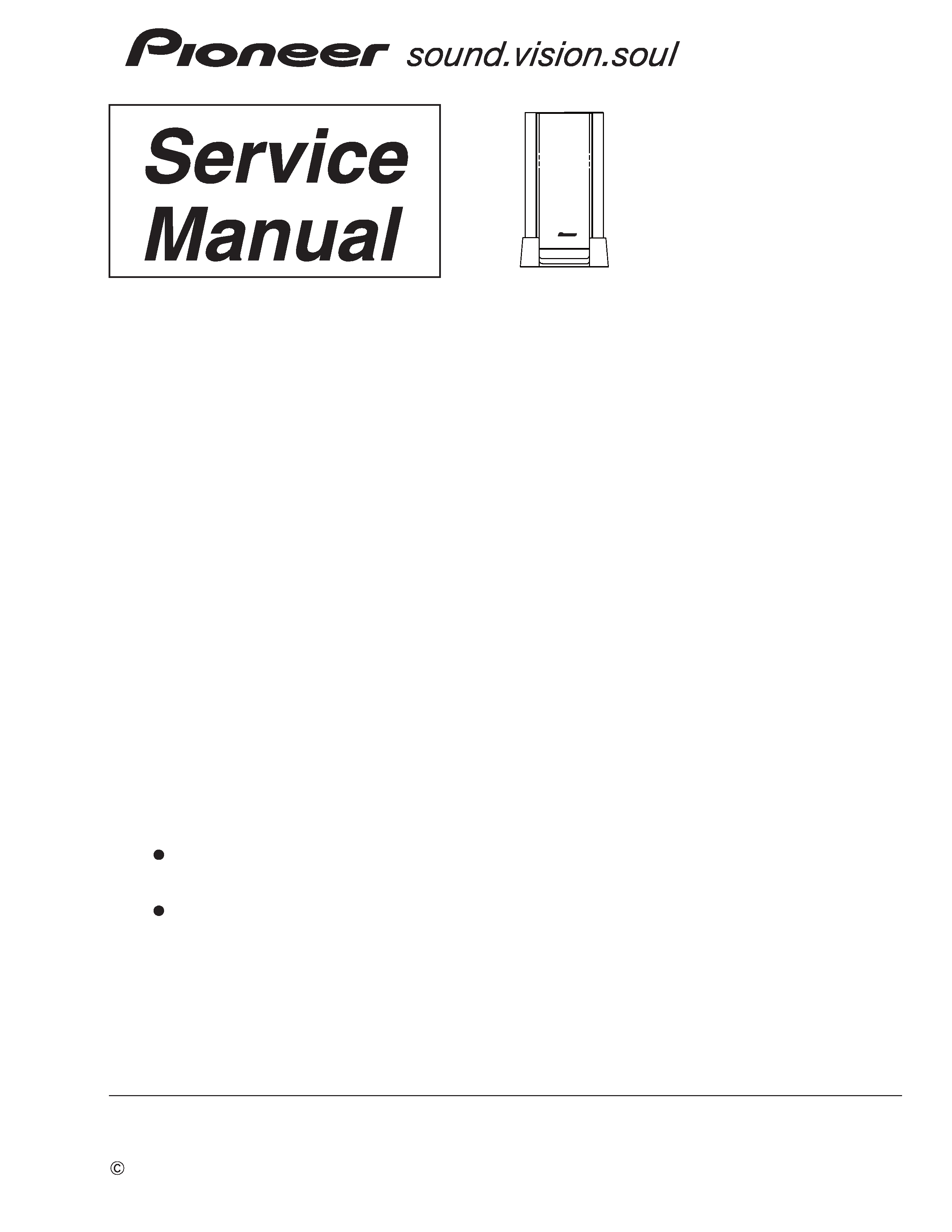 PIONEER CORPORATION
4-1, Meguro 1-chome, Meguro-ku, Tokyo 153-8654, Japan
PIONEER ELECTRONICS (USA) INC. P.O. Box 1760, Long Beach, CA 90801-1760, U.S.A.
PIONEER EUROPE NV Haven 1087, Keetberglaan 1, 9120 Melsele, Belgium
PIONEER ELECTRONICS ASIACENTRE PTE. LTD. 253 Alexandra Road, #04-01, Singapore 159936
1. REASSEMBLY AND DISASSEMBLY PRECAUTIONS
The speaker unit is attached to the drawer bottom by 4 external
screws. To detach it, unfasten those screws. When attaching it,
face its terminal back board.
The cosmetic baffle assy is attached to the baffle board by
press-fitting. To detach it, pry it open by inserting a flat blade
screwdriver into lower slot.
T-ZZR JUNE 2007 Printed in Japan
---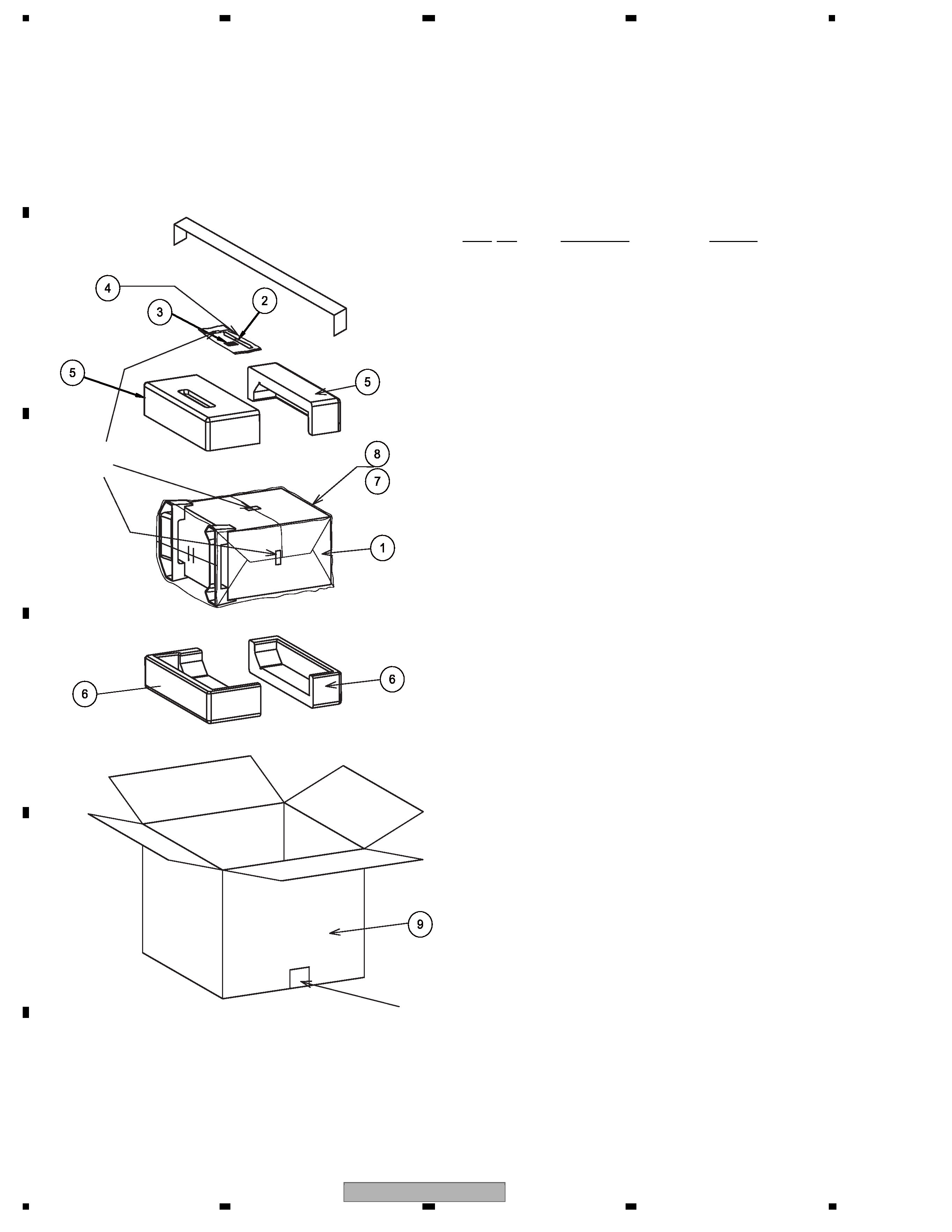 2. EXPLODED VIEWS AND PARTS LIST
· Parts marked by " NSP " are generally unavailable because they are not in our Master Spare Parts List.
> mark found on some component parts indicates the importance of the safety factor of the part.
Therefore, when replacing, be sure to use parts of identical designation.
Speaker Cord (SW: Purple)
---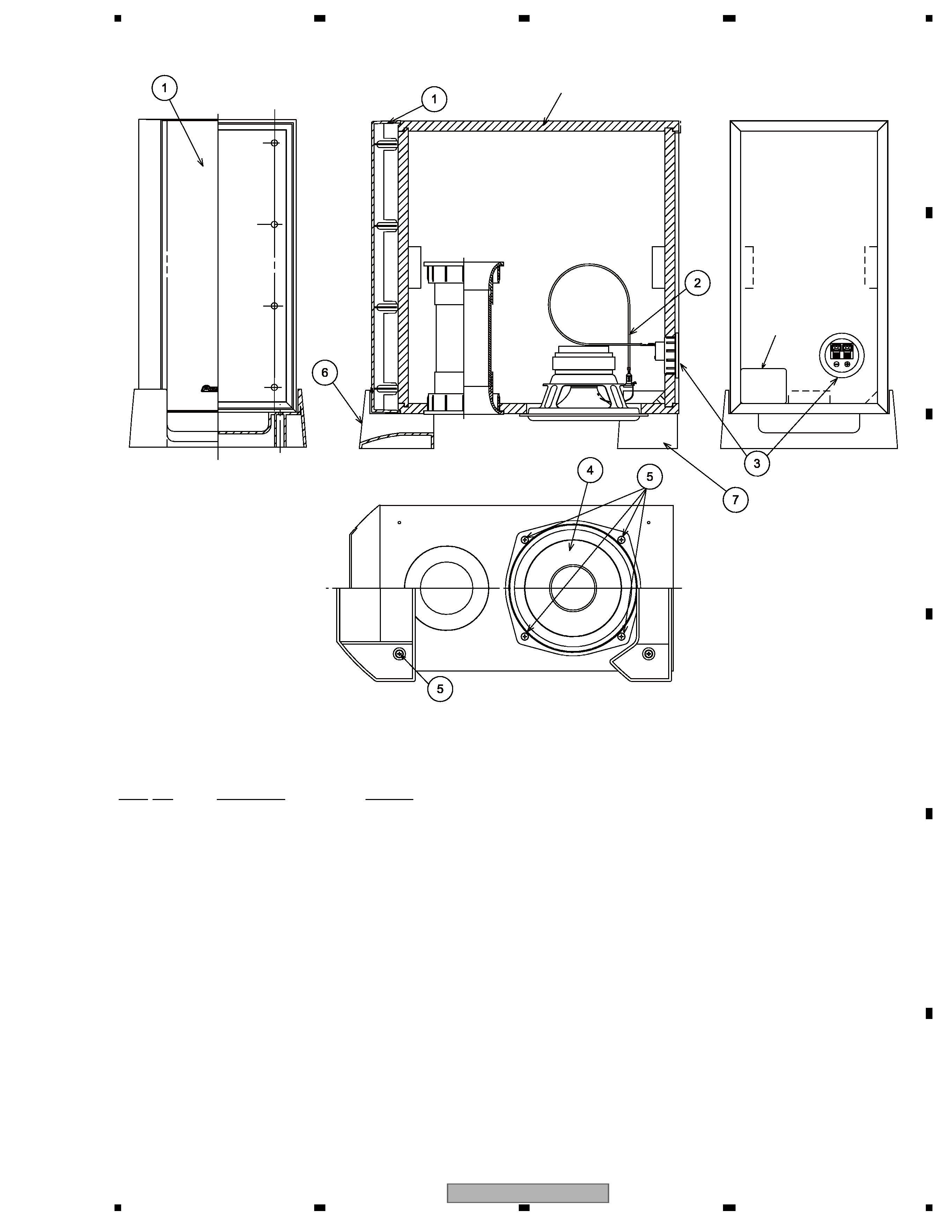 SPEAKER SYSTEM Parts List
---

Connecting Cord (SDD6008)
---