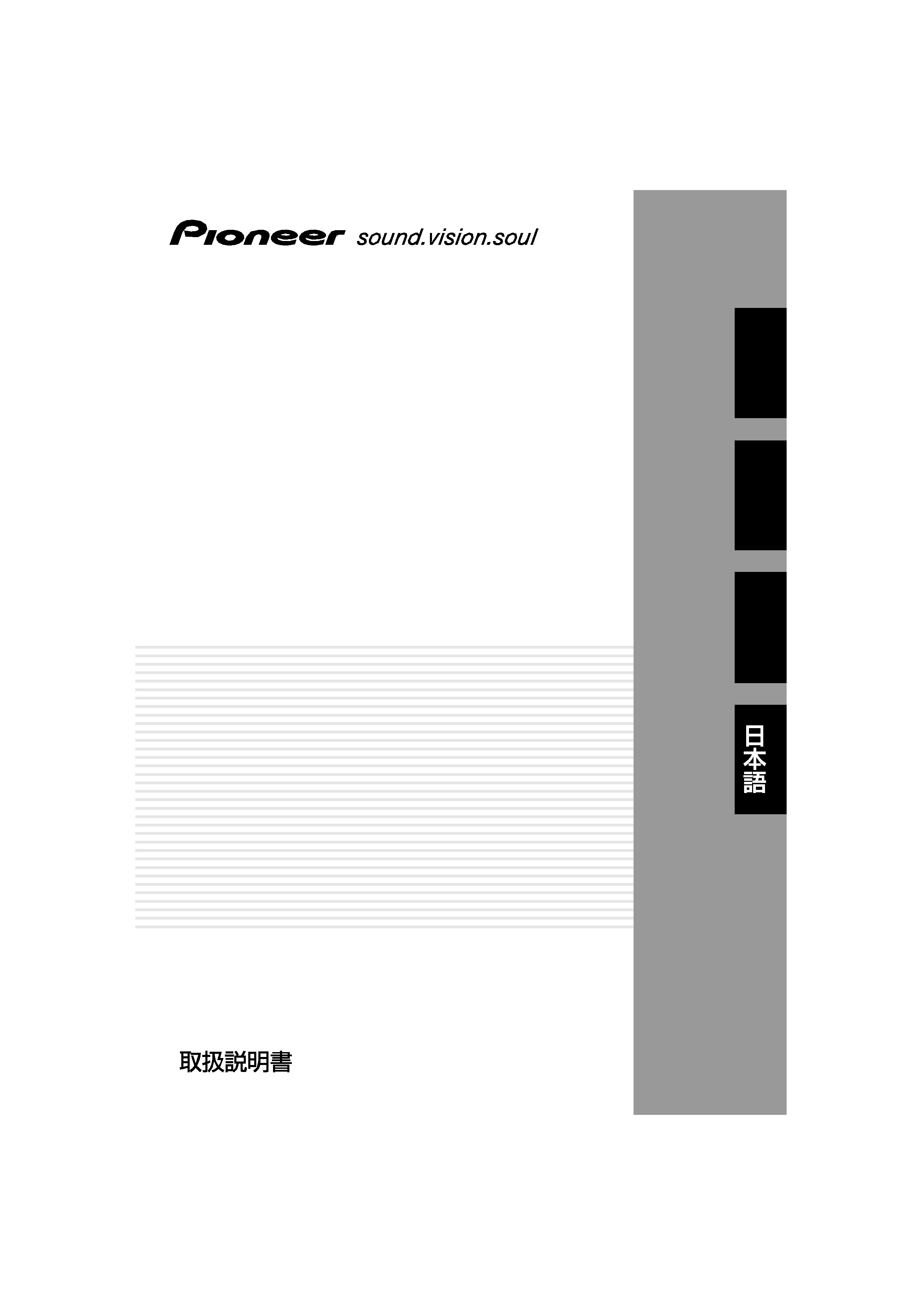 Carte d'extension pour entrée SDI AES/EBU
SDI-, AES/EBU-Eingangskarte
Carte d'extension pour sortie SDI AES/EBU
SDI-, AES/EBU-Ausgangskarte
---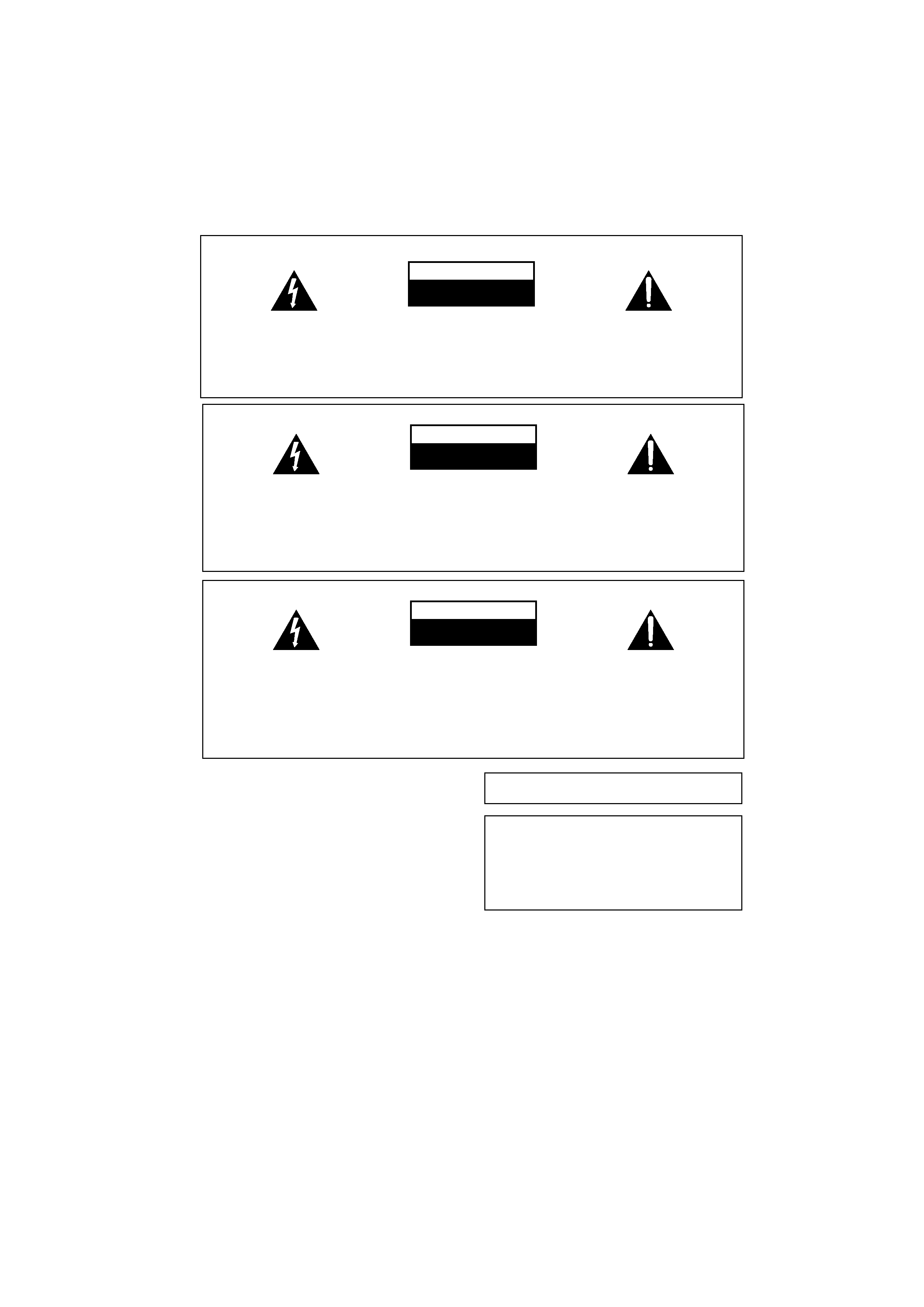 The exclamation point within an equilateral
triangle is intended to alert the user to the
presence of important operating and
maintenance (servicing) instructions in the
literature accompanying the appliance.
The lightning flash with arrowhead symbol,
within an equilateral triangle, is intended to
alert the user to the presence of uninsulated
"dangerous voltage" within the product's
enclosure that may be of sufficient
magnitude to constitute a risk of electric
TO PREVENT THE RISK OF ELECTRIC
SHOCK, DO NOT REMOVE COVER (OR
BACK). NO USER-SERVICEABLE PARTS
INSIDE. REFER SERVICING TO QUALIFIED
Ce point d'exclamation, placé dans un
triangle équilatéral, a pour but d'attirer
l'attention de l'utilisateur sur la présence,
dans les documents qui accompagnent
l'appareil, d'explications importantes du
point de vue de l'exploitation ou de
Ce symbole de l'éclair, placé dans un
triangle équilatéral, a pour but d'attirer
l'attention de l'utilisateur sur la présence, à
l'intérieur du coffret de l'appareil, de
"tensions dangereuses" non isolées d'une
grandeur suffisante pour représenter un
risque d'électrocution pour les êtres
D'ÉLECTROCUTION, NE PAS ENLEVER LE
COUVERCLE (NI LE PANNEAU ARRIÈRE).
AUCUNE PIÈCE RÉPARABLE PAR
L'UTILISATEUR NE SE TROUVE À
L'INTÉRIEUR. CONFIER TOUT ENTRETIEN À
UN PERSONNEL QUALIFIÉ UNIQUEMENT.
Ein Ausrufezeichen in einem Dreieck weist
den Benutzer auf wichtige Bedienungs- und
Wartungsanweisungen in den Dokumenten
hin, die dem Gerät beiliegen.
Das Blitzsymbol in einem Dreieck weist den
Benutzer darauf hin, dass eine
Berührungsgefahr mit nicht isolierten Teilen
im Geräteinneren, die eine gefährliche
Spannung führen, besteht. Die Spannung
kann so hoch sein, dass sie die Gefahr eines
elektrischen Schlages birgt.
UM SICH NICHT DER GEFAHR EINES
ELEKTRISCHEN SCHLAGES AUSZUSETZEN,
DÜRFEN SIE NICHT DEN DECKEL (ODER
DIE RÜCKSEITE) ENTFERNEN. IM
GERÄTEINNEREN BEFINDEN SICH KEINE
VOM BENUTZER REPARIERBAREN TEILE.
ÜBERLASSEN SIE REPARATUREN DEM
QUALIFIZIERTEN KUNDENDIENST.
WARNING: Handling the cord on this product or
cords associated with accessories sold with the
product will expose you to lead, a chemical known to
the State of California and other governmental
entities to cause cancer and birth defects or other
Wash hands after handling
USE ONLY WITH PIONEER MODELS PRV-LX1 AND
This equipment is not waterproof. To prevent a fire
or shock hazard, do not place any container filed
with liquid near this equipment (such as a vase or
flower pot) or expose it to dripping, splashing, rain
Cet appareil n'est pas étanche. Pour éviter les
risques d'incendie et de décharge électrique, ne
placez près de lui un récipient rempli d'eau, tel
qu'un vase ou un pot de fleurs, et ne l'exposez pas
à des gouttes d'eau, des éclaboussures, de la pluie
Dieses Gerät ist nicht wasserdicht. Zur Vermeidung
der Gefahr von Brand und Stromschlag keine
Behälter mit Flüssigkeiten (z.B. Blumenvasen und
-töpfe) in die Nähe des Gerätes bringen und dieses
vor Tropfwasser, Spritzwasser, Regen und Nässe
---

NOTE: This equipment has been tested and found to comply with the limits for a Class A digital device, pursuant to
Part 15 of the FCC Rules. These limits are designed to provide reasonable protection against harmful interference
when the equipment is operated in a commercial environment. This equipment generates, uses, and can radiate
radio frequency energy and, if not installed and used in accordance with the instruction manual, may cause harmful
interference to radio communications. Operation of this equipment in a residential area is likely to cause harmful
interference in which case the user will be required to correct the interference at his own expense.
This Class A digital apparatus complies with Canadian ICES-003.
Cet appareil numérique de la Classe A est conforme à la norme NMB-003 du Canada.
Alteration or modifications carried out without appropriate authorization may invalidate the user's right to operate
IMPORTANT NOTICE ­ THE SERIAL NUMBER FOR THIS EQUIPMENT IS LOCATED IN THE TOP.
PLEASE WRITE THIS SERIAL NUMBER ON YOUR ENCLOSED WARRANTY CARD AND
KEEP IN A SECURE AREA. THIS IS FOR YOUR SECURITY.
---

Precautions Regarding Use
7 Pioneer may not be held liable for the loss of any data or any other direct or
indirect damage suffered as the result of the use or breakdown of this product.
It is strongly recommended that regular backups be taken of all critical data.
7 Care must be taken not to infringe copyright restrictions under the laws of
If this device is used to record copyrighted materials, approval must be
obtained from the respective copyright holders. The recording of copyrighted
materials without the express approval of the respective copyright holders
may result in legal penalties. Pioneer disclaims any and all responsibility for
any legal damages resulting from the use of this device in the unauthorized
copying of copyrighted materials.
7 All names of corporations, products, and systems listed herein, even when
the (TM) or (®) symbols are omitted, should be considered the registered
trademarks of their respective owners.
Thank you for buying this Pioneer product.
Please read through these operating instructions so you will know how to operate your
This product is an optional board designed for model PRV-LX1 or PRV-LX10
This product cannot be used alone, nor installed and used on any products other than the
PRV-LX1 or PRV-LX10 DVD recorders.
* PRV-LX10 is the European-market version of the PRV-LX1.
7 Installation of this device requires a high level of technological expertise; to
assure proper operation and personal safety, installation is to be performed
by a Pioneer Service representative. For details, consult your dealer.
Precautions Regarding Use ........................................ 5
Confirm Supplied Accessories ................................... 5
System Overview ....................................................... 6
Connector Description ............................................... 7
Installation .................................................................. 8
Using PRA-BD11 ...................................................... 20
Using PRA-BD12 ...................................................... 22
Troubleshooting ........................................................ 23
Specifications ........................................................... 25
---

÷ Before using this product, be sure you read and understand the Operating Instructions
for the DVD recorder (PRV-LX1 or PRV-LX10; hereinafter referred to simply as "DVD
recorder") on which this product is to be installed.
÷ Be sure to store these Operating Instructions in a safe and convenient place, where
they can be consulted easily if necessary.
÷ Do not install or use this unit in locations exposed to high temperature, high humidity,
or high concentrations of dust.
÷ Before installing this product on the DVD recorder, disconnect all connection cables
and power cords from the DVD recorder (except when performing operation checks).
÷ Take care not to allow foreign objects or liquids to enter the unit.
÷ Take precautions to avoid condensation. If condensation occurs, disconnect power to
the DVD recorder and allow to rest unused until completely dry.
÷ Do not attempt to inspect or modify internal parts.
÷ If unusual smells or sounds are detected from the unit during use, immediately
disconnect power to the DVD recorder and have the component inspected by
professional service personnel.
Confirm Supplied Accessories
Silver screws without washers: 2
Note: The supplied nylon rivets cannot be
used with the PRA-BD11 input board.
Installation Precautions: 1
Operating Instructions (this manual): 1
US user registration card: 1
Precautions Regarding Use
÷ If any of the above accessories are missing, contact your dealer.
Silver screws without washers: 2
Installation Precautions: 1
Operating Instructions (this manual): 1
US user registration card: 1
---