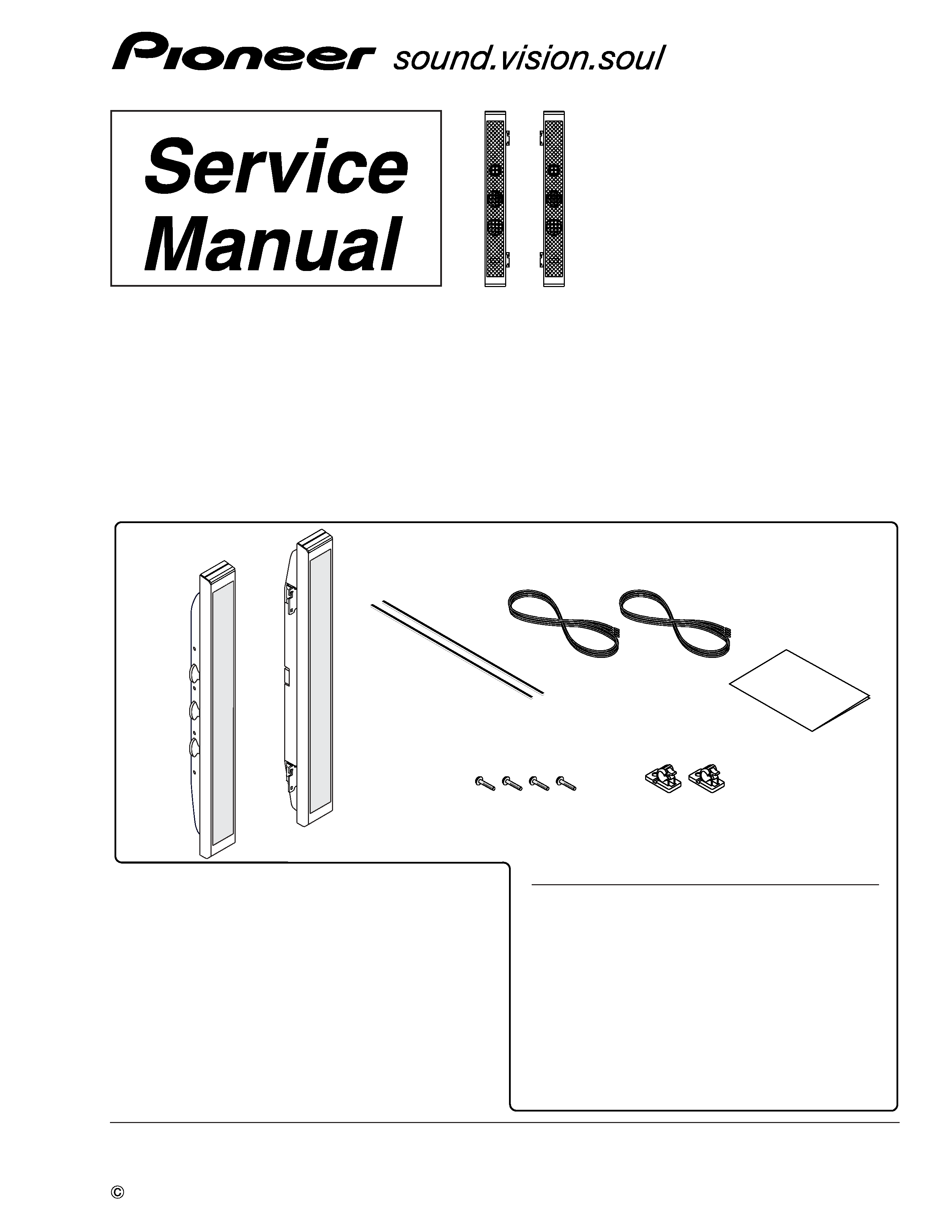 PIONEER CORPORATION
4-1, Meguro 1-chome, Meguro-ku, Tokyo 153-8654, Japan
PIONEER ELECTRONICS (USA) INC. P.O. Box 1760, Long Beach, CA 90801-1760, U.S.A.
PIONEER EUROPE NV Haven 1087, Keetberglaan 1, 9120 Melsele, Belgium
PIONEER ELECTRONICS ASIACENTRE PTE. LTD. 253 Alexandra Road, #04-01, Singapore 159936
T-ZZK OCT. 2005 Printed in Japan
This service manual is intended for qualified service technicians; it is not meant for the
casual do-it-yourselfer. Qualified technicians have the necessary test equipment and
tools, and have been trained to properly and safely repair complex products such as
those covered by this manual.
Improperly performed repairs can adversely affect the safety and reliability
of the product and may void the warranty. If you are not qualified to perform the repair
of this product properly and safely, you should not risk trying to do so and refer the
repair to a qualified service technician.
This product contains lead in solder and certain electrical parts contain chemicals
which are known to the state of California to cause cancer, birth defects or other
Health & Safety Code Section 25249.6 ­ Proposition 65
Type : 2-way, 3-speaker system (bass reflex type)
External dimensions : 90(W)
X
740(H)
X
96(D)mm
: 3.5(W)
X
29(H)
X
3.8(D)inches
Weight : 5.6 kg (2 speakers)
· Do not pinch the connecting cord when attachting the speaker system.
· Make sure the L and R Holders are attached to the correct speakers.
· The speaker system is not serviceable and must be exchanged.
---
Parts marked by "NSP" are generally unavailable because they are not in our Master Spare Parts List.
mark found on some component parts indicates the importance of the safety factor of the part.
Therefore, when replacing, be sure to use parts of identical designation.
(Japanese, English, French, German,
---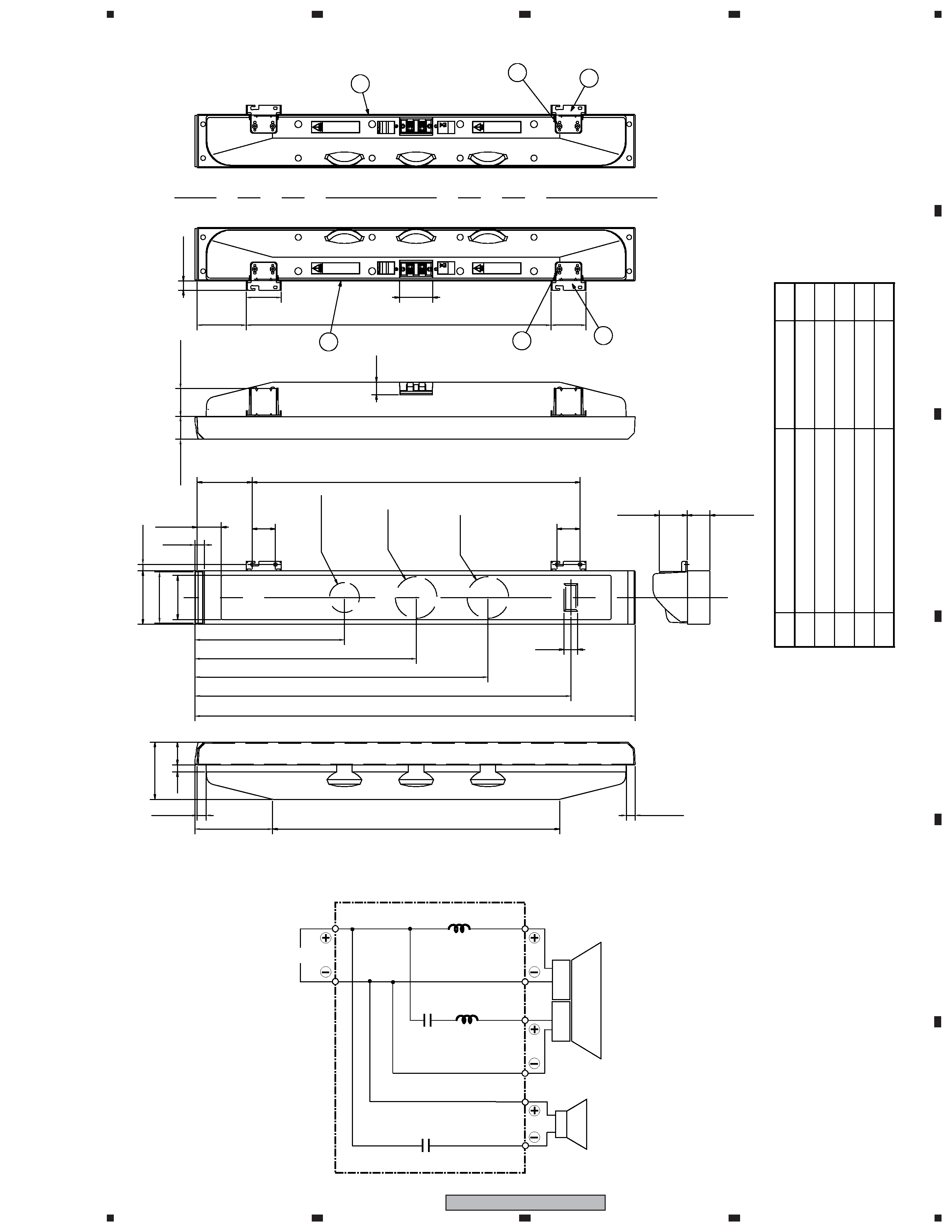 ---