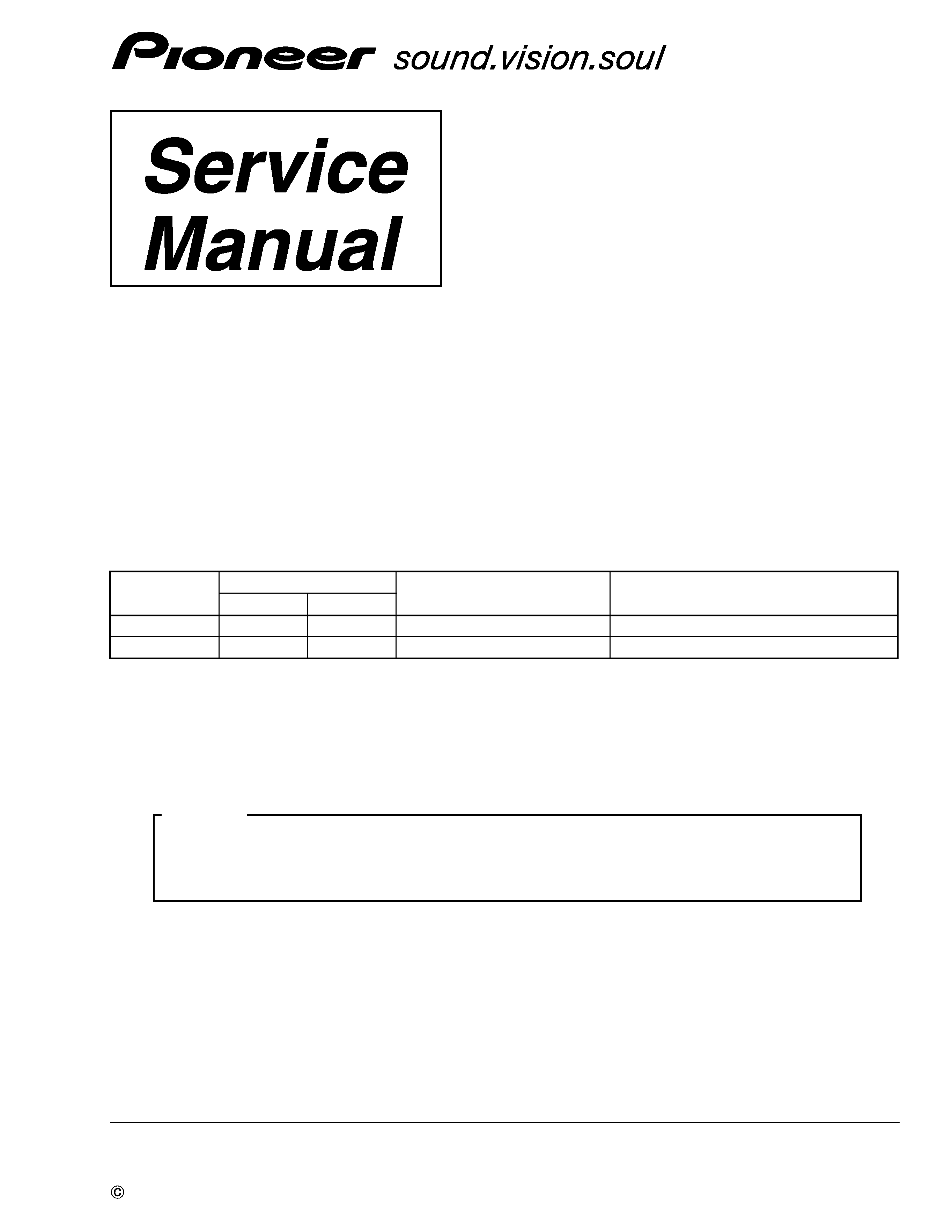 PIONEER CORPORATION
4-1, Meguro 1-chome, Meguro-ku, Tokyo 153-8654, Japan
PIONEER ELECTRONICS (USA) INC. P.O. Box 1760, Long Beach, CA 90801-1760, U.S.A.
PIONEER EUROPE NV Haven 1087, Keetberglaan 1, 9120 Melsele, Belgium
PIONEER ELECTRONICS ASIACENTRE PTE. LTD. 253 Alexandra Road, #04-01, Singapore 159936
T ­ ZZY AUG. 2002 Printed in Japan
THIS MANUAL IS APPLICABLE TO THE FOLLOWING MODEL(S) AND TYPE(S).
This product contains lead in solder and certain electrical parts contain chemicals which are
known to the state of California to cause cancer, birth defects or other reproductive harm.
Health & Safety Code Section 25249.6 ­ Proposition 65
---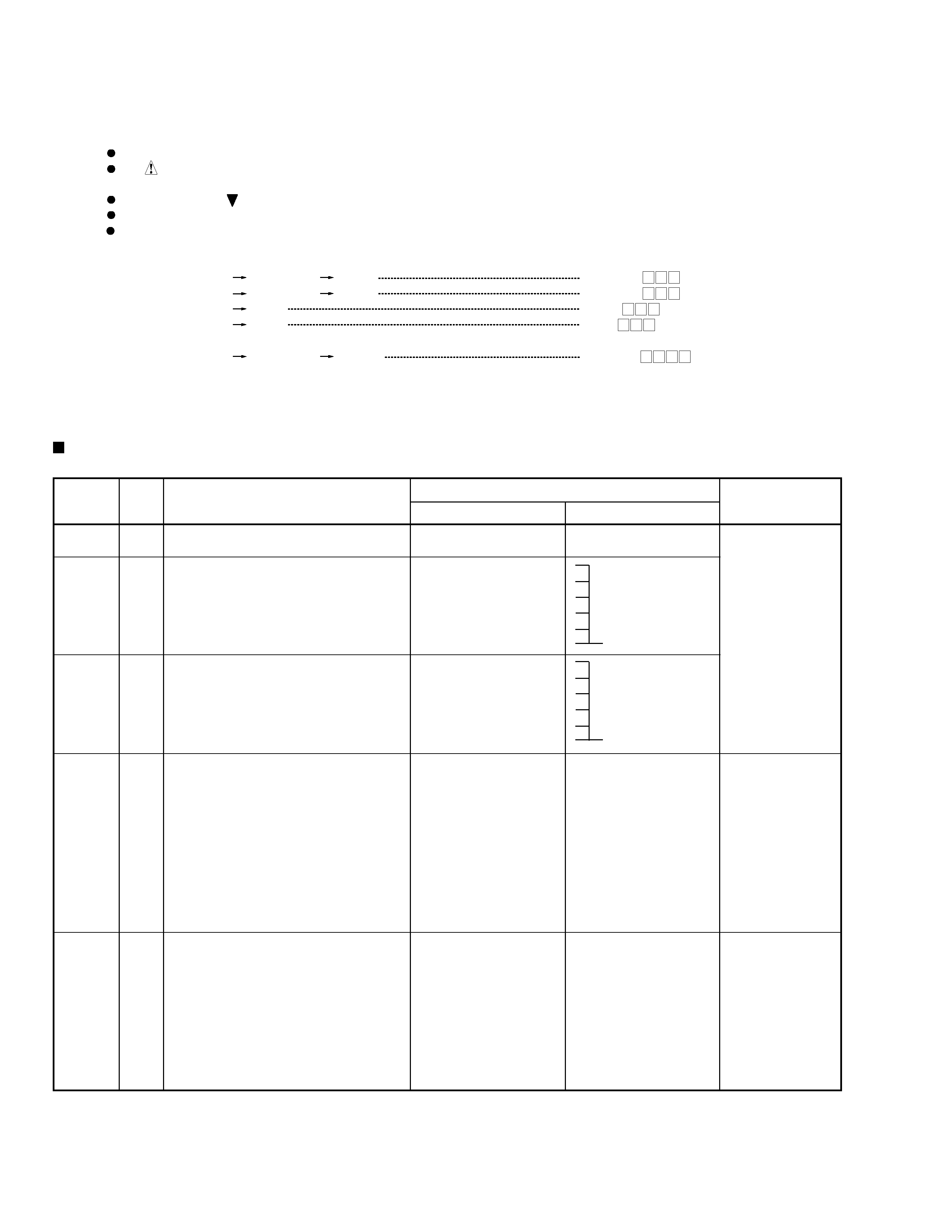 1. CONTRAST OF MISCELLANEOUS PARTS
Parts marked by "NSP" are generally unavailable because they are not in our Master Spare Parts List.
mark found on some component parts indicates the importance of the safety factor of the part.
Therefore, when replacing, be sure to use parts of identical designation.
mark on product are used for disassembly.
Reference Nos. indicate the pages and Nos. in the service manual for the base model.
When ordering resistors, first convert resistance values into code form as shown in the following examples.
Ex.1 When there are 2 effective digits (any digit apart from 0), such as 560 ohm and 47k ohm (tolerance is shown by J=5%,
Ex.2 When there are 3 effective digits (such as in high precision metal film resistors).
PDP-610MX/ KUC/CA and PX-61XM1A are constructed the same except for the following :
Supplement Sheet 42VP3/50VP2
PRINTED & PACKING MATERIALS
Rem-T Hand Unit (Pioneer)
---

PDP-S10-LR/ WL and PX-61XM1U-S1 are constructed the same except for the following :
PRINTED & PACKING MATERIALS
---

---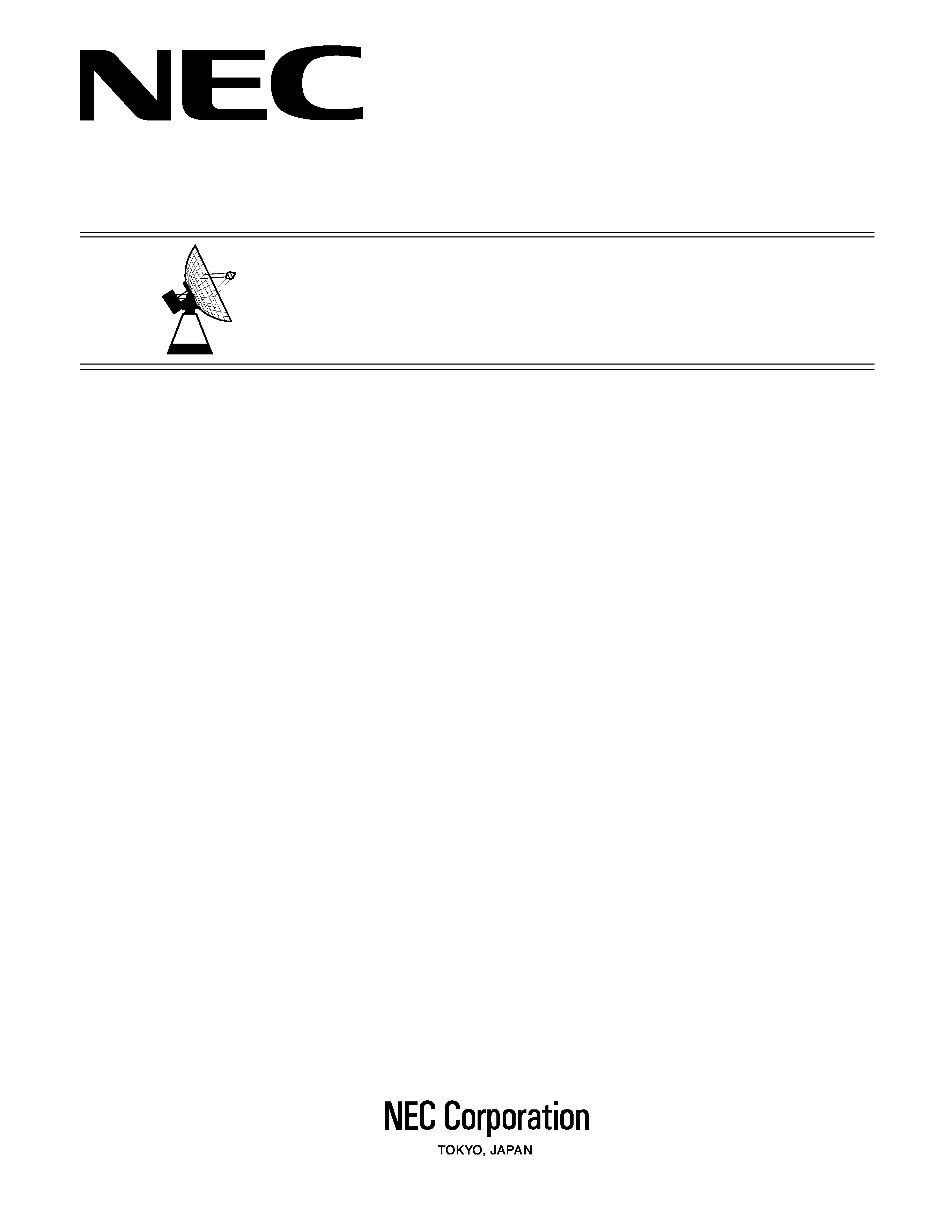 PlasmaSyncTM Multimedia Monitor
Before servicing this chassis, it is important that the service
technician read and follow the "Safety Precautions" and "Product
Safety Notice" in this Service Manual.
SHOCK HAZARD - Use an isolation transformer when servicing.
---