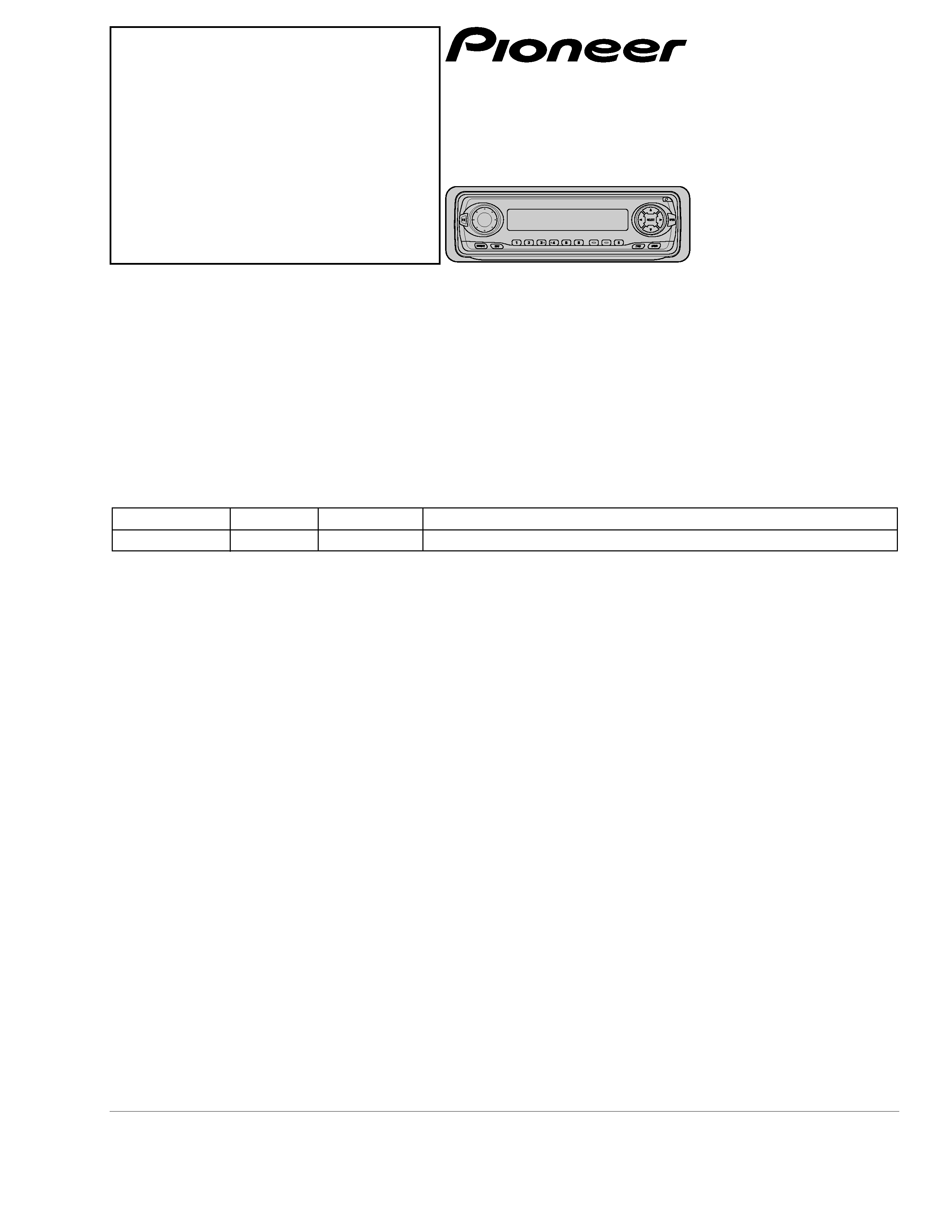 1. SAFETY INFORMATION ............................................2
2. EXPLODED VIEWS AND PARTS LIST .......................2
3. BLOCK DIAGRAM AND SCHEMATIC DIAGRAM .....8
4. PCB CONNECTION DIAGRAM ................................20
5. ELECTRICAL PARTS LIST ........................................28
6. ADJUSTMENT..........................................................32
7. GENERAL INFORMATION .......................................33
7.1 DIAGNOSIS ........................................................33
7.1.1 DISASSEMBLY ..............................................33
7.1.2 CONNECTOR FUNCTION DESCRIPTION ....34
7.2 PARTS .................................................................35
7.2.1 IC ....................................................................35
7.2.2 DISPLAY.........................................................41
7.3 OPERATIONAL FLOW CHART ...........................42
8. OPERATIONS AND SPECIFICATIONS.....................43
4-1, Meguro 1-Chome, Meguro-ku, Tokyo 153-8654, Japan
PIONEER ELECTRONICS SERVICE INC.
P.O.Box 1760, Long Beach, CA 90801-1760 U.S.A.
Haven 1087 Keetberglaan 1, 9120 Melsele, Belgium
PIONEER ELECTRONICS ASIACENTRE PTE.LTD. 253 Alexandra Road, #04-01, Singapore 159936
C PIONEER CORPORATION 2000
K-ZZU. DEC. 2000 Printed in Japan
MULTI-CD CONTROL HIGH POWER CASSETTE PLAYER WITH FM/AM TUNER
- This service manual should be used together with the following manual(s):
Cassette Mech. Module:Mech.Description, Disassembly, Adjustment
-
This service manual does not describe the CD test mode.
For the operations in the CD test mode, refer to the CD player's Service manual.
-
Extension cable of cassette mechanism : Jig No. GGD1121
---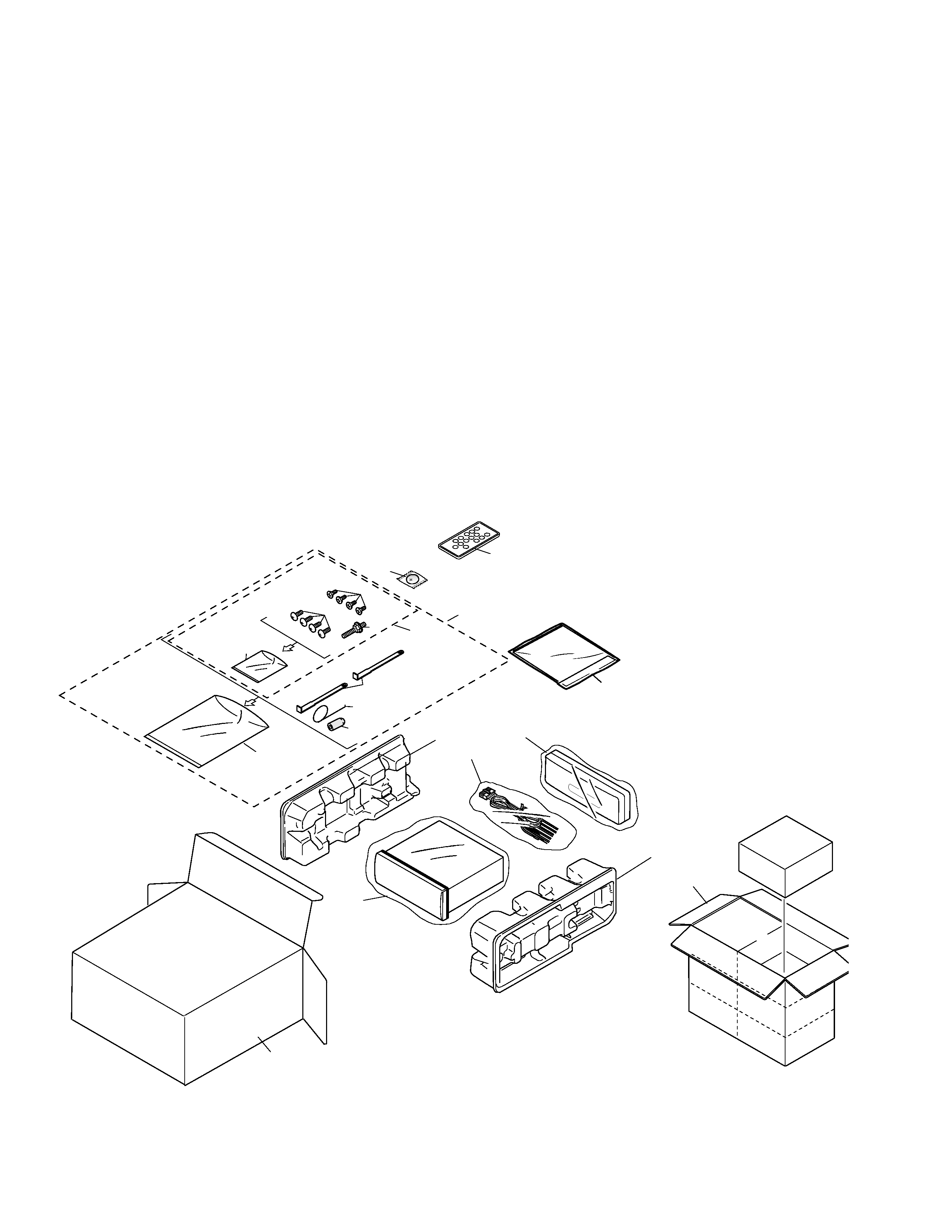 2. EXPLODED VIEWS AND PARTS LIST
This service manual is intended for qualified service technicians; it is not meant for the casual do-it-yourselfer.
Qualified technicians have the necessary test equipment and tools, and have been trained to properly and safely repair
complex products such as those covered by this manual.
Improperly performed repairs can adversely affect the safety and reliability of the product and may void the warranty.
If you are not qualified to perform the repair of this product properly and safely; you should not risk trying to do so
and refer the repair to a qualified service technician.
---

- PACKING SECTION PARTS LIST
- Parts marked by "*" are generally unavailable because they are not in our Master Spare Parts List.
mark on the product are used for disassembly.
19
Remote Control Unit(P7015)
CXB6796
- Owner's Manual, Installation Manual
English, Spanish, Portuguese(B)
English, Spanish, Portuguese(B)
---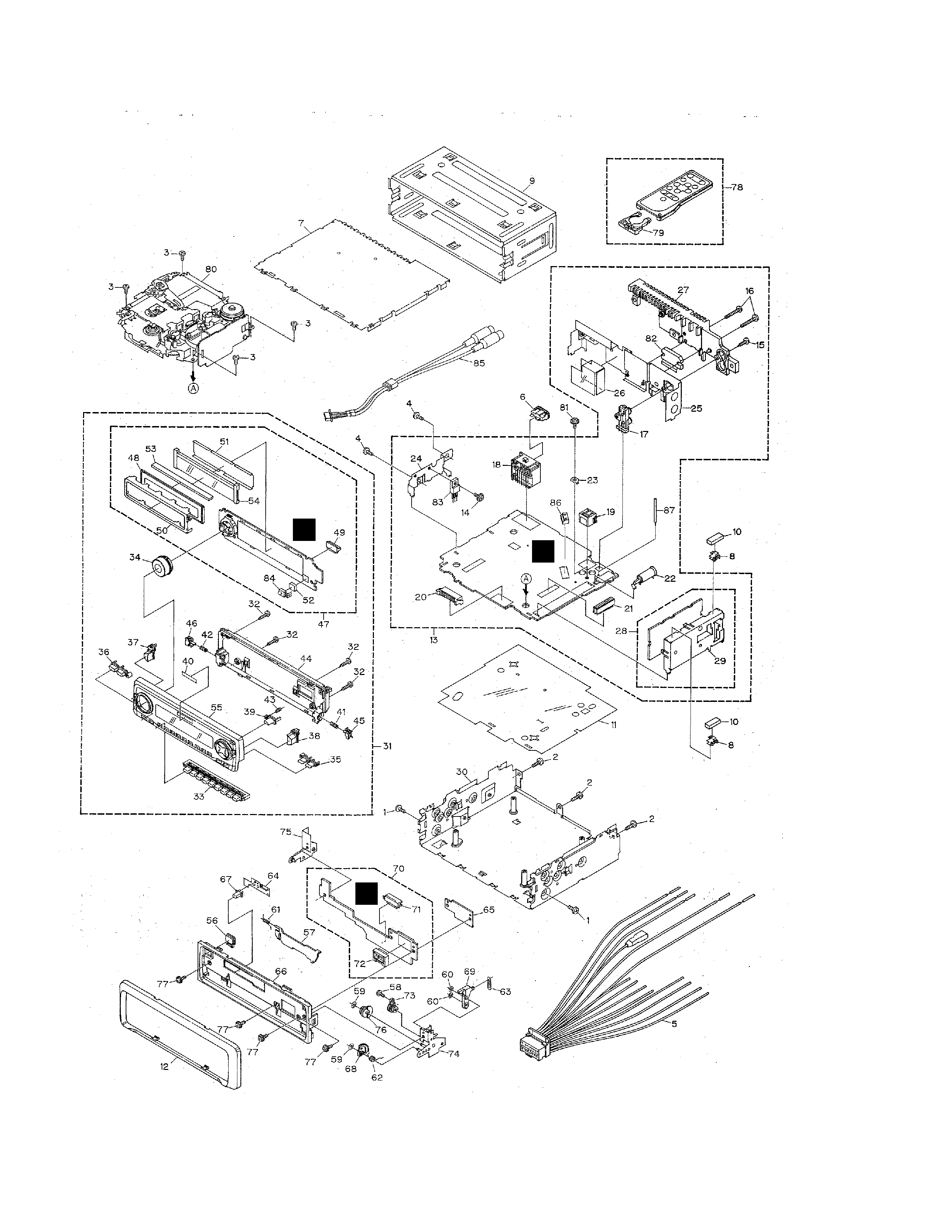 ---

- EXTERIOR SECTION PARTS LIST
31 Detach Grille Assy(P7015)CXB7172
Detach Grille Assy(P6015)CXB6302
55 Sub Grille Assy(P7015)
78
Remote Control Unit(P7015)
CXB6796
80
Cassette Mechanism Module
EXK4050
---