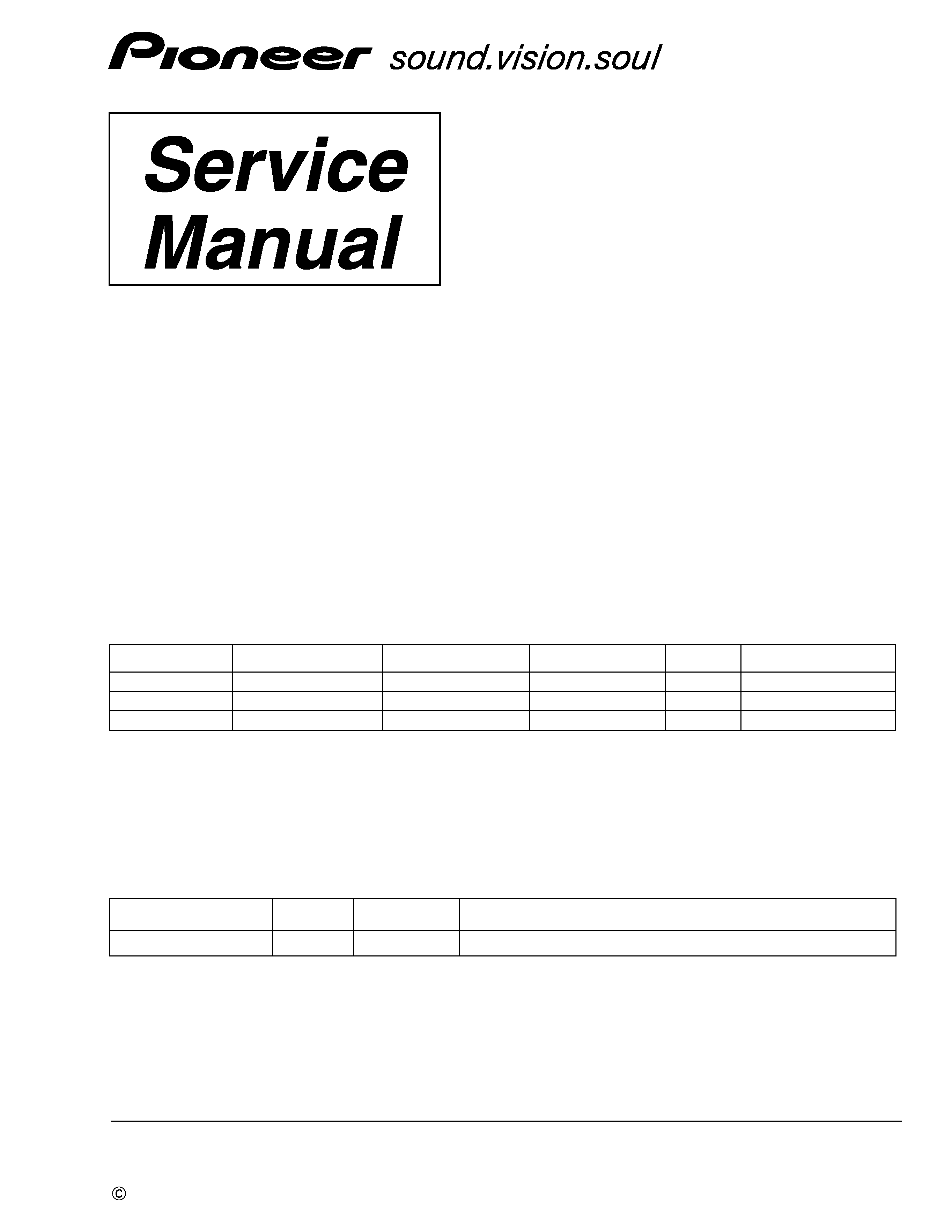 PIONEER CORPORATION
4-1, Meguro 1-chome, Meguro-ku, Tokyo 153-8654, Japan
PIONEER ELECTRONICS (USA) INC. P.O. Box 1760, Long Beach, CA 90801-1760, U.S.A.
PIONEER EUROPE NV Haven 1087, Keetberglaan 1, 9120 Melsele, Belgium
PIONEER ELECTRONICS ASIACENTRE PTE. LTD. 253 Alexandra Road, #04-01, Singapore 159936
XM SATELLITE DIGITAL TUNER
K-ZZA. JUNE 2004 printed in Japan
- This service manual should be used together with the manual(s) listed below.
For the parts numbers, adjustments, etc. which are not shown in this manual,refer to the following
---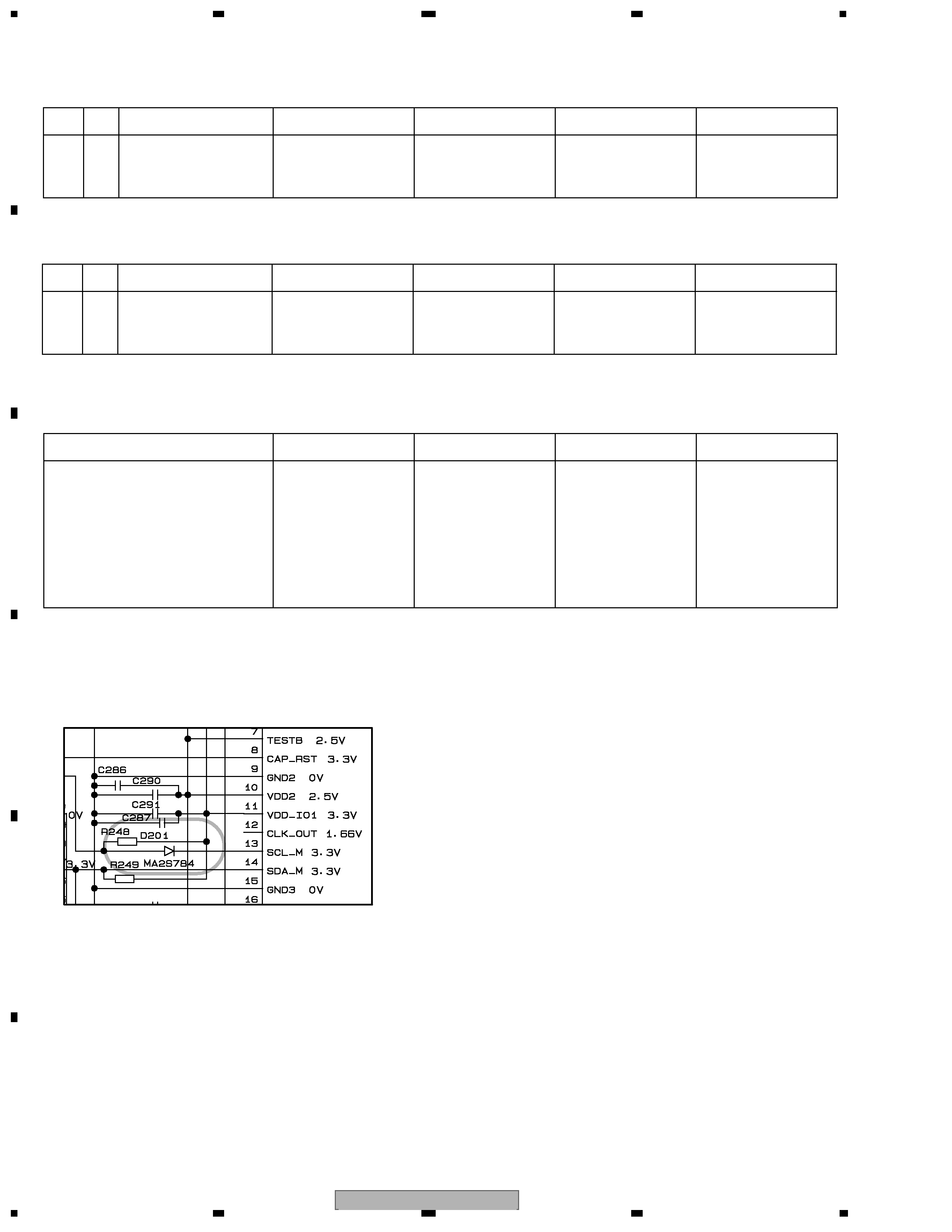 - EXTERIOR SECTION PARTS LIST
GEX-M7027XMZH/XN/UC GEX-M7047XMZH/XN/UC GEX-M7747XMZH/XN/UC GEX-M7547XMZH/XN/UC
EXPLODED VIEWS AND PARTS LIST
- PACKING SECTION PARTS LIST
GEX-M7027XMZH/XN/UC GEX-M7047XMZH/XN/UC GEX-M7747XMZH/XN/UC GEX-M7547XMZH/XN/UC
ELECTRICAL PARTS LIST(Page 36)
GEX-M7027XMZH/XN/UC GEX-M7047XMZH/XN/UC GEX-M7747XMZH/XN/UC GEX-M7547XMZH/XN/UC
---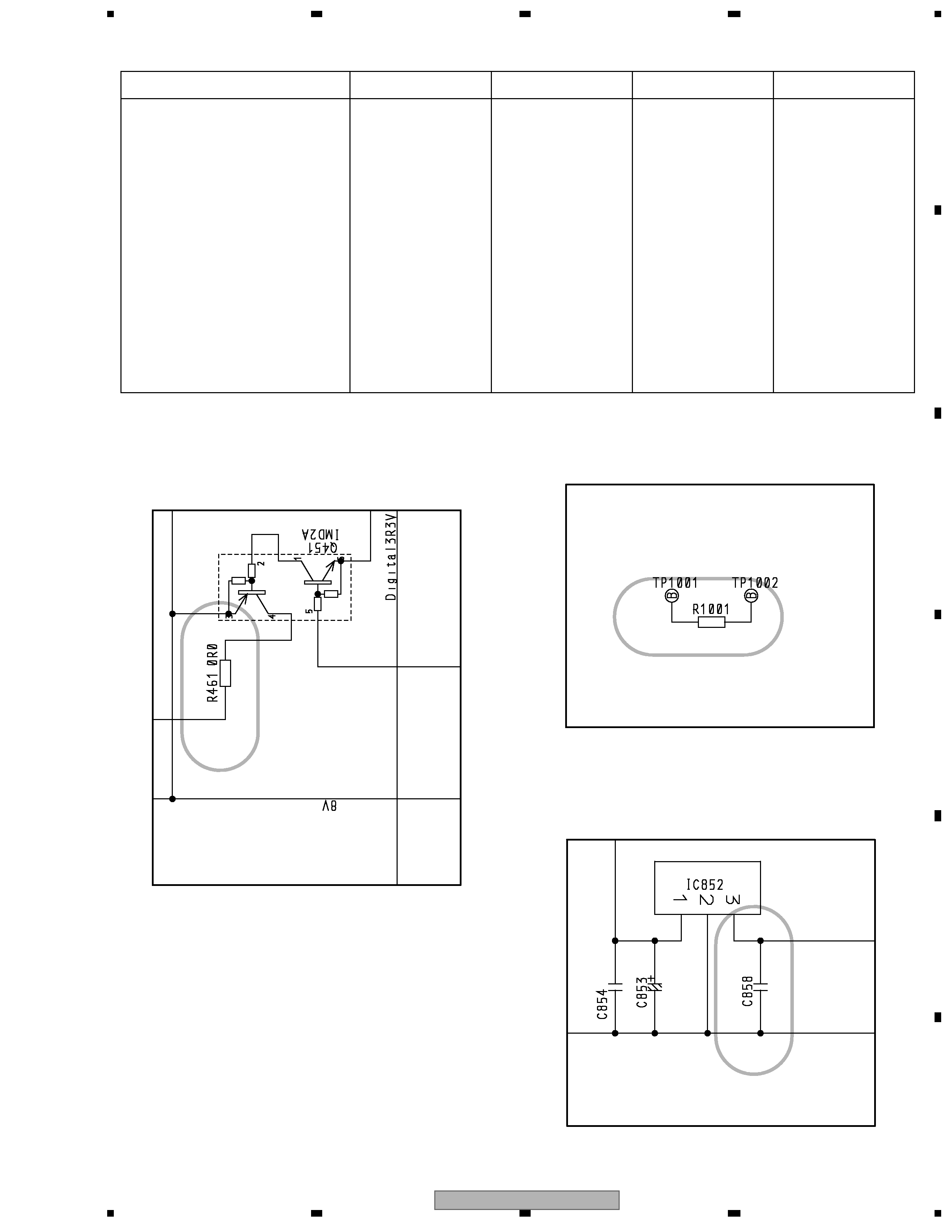 GEX-M7027XMZH/XN/UC GEX-M7047XMZH/XN/UC GEX-M7747XMZH/XN/UC GEX-M7547XMZH/XN/UC
---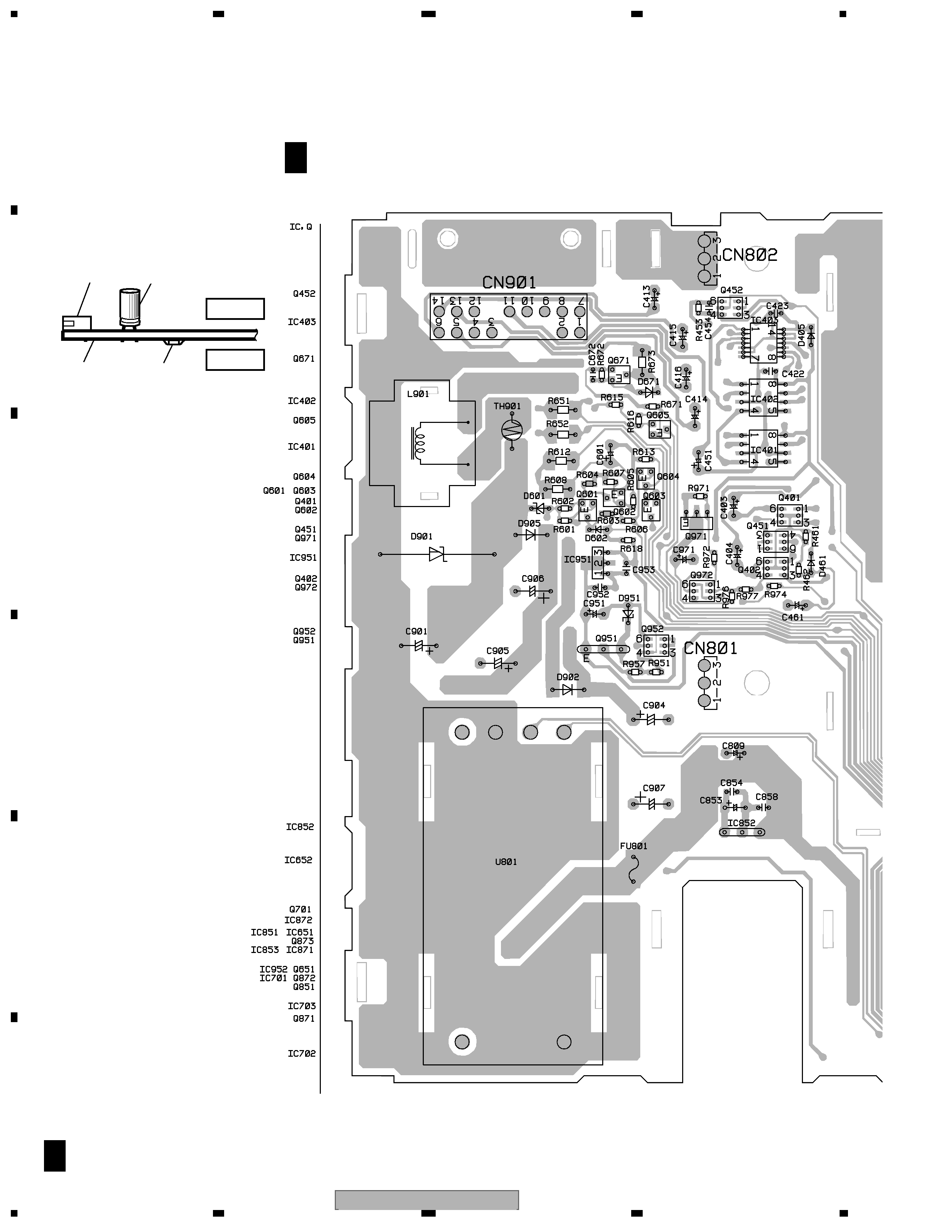 1.The parts mounted on this PCB
include all necessary parts for
For further information for
respective destinations, be sure
to check with the schematic dia-
2.Viewpoint of PCB diagrams
---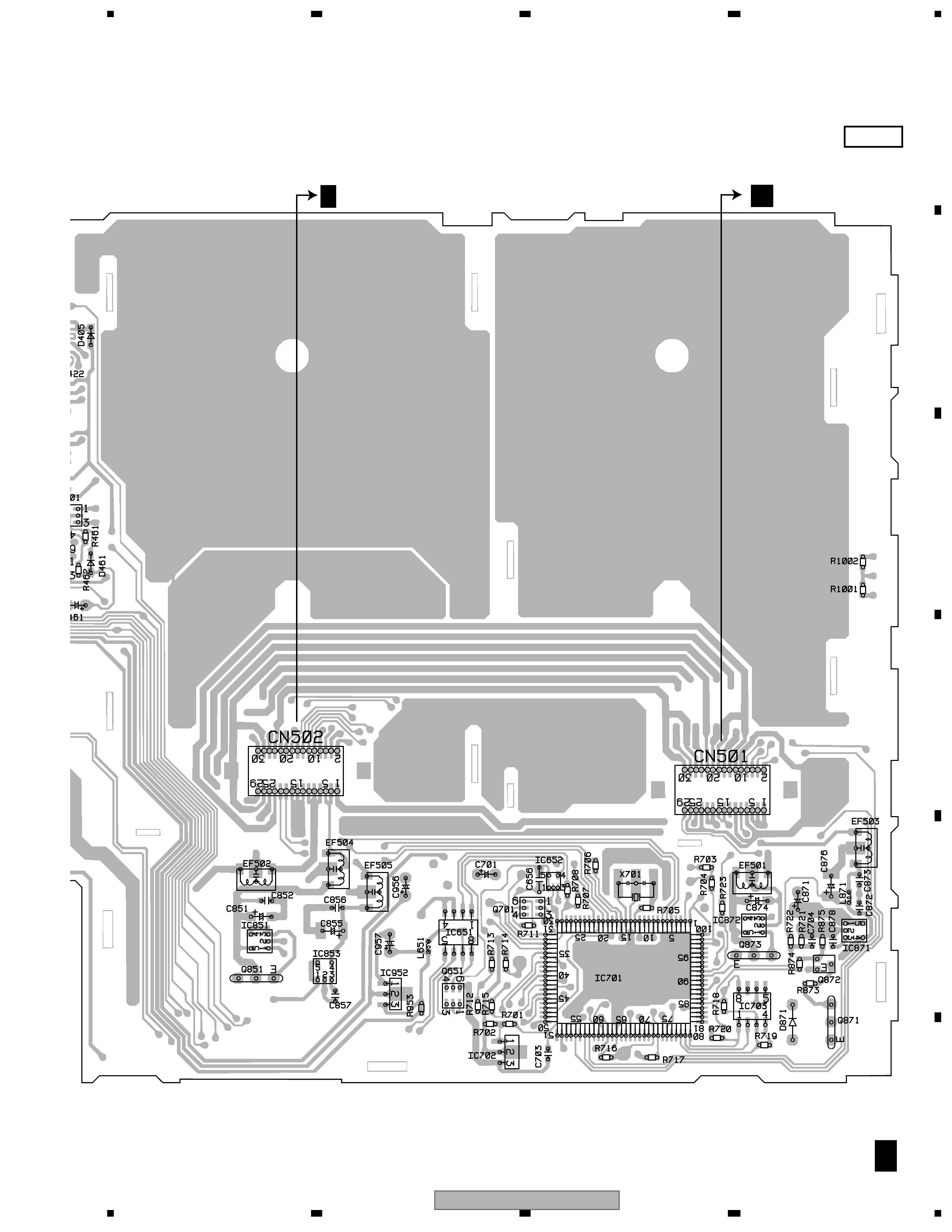 ---