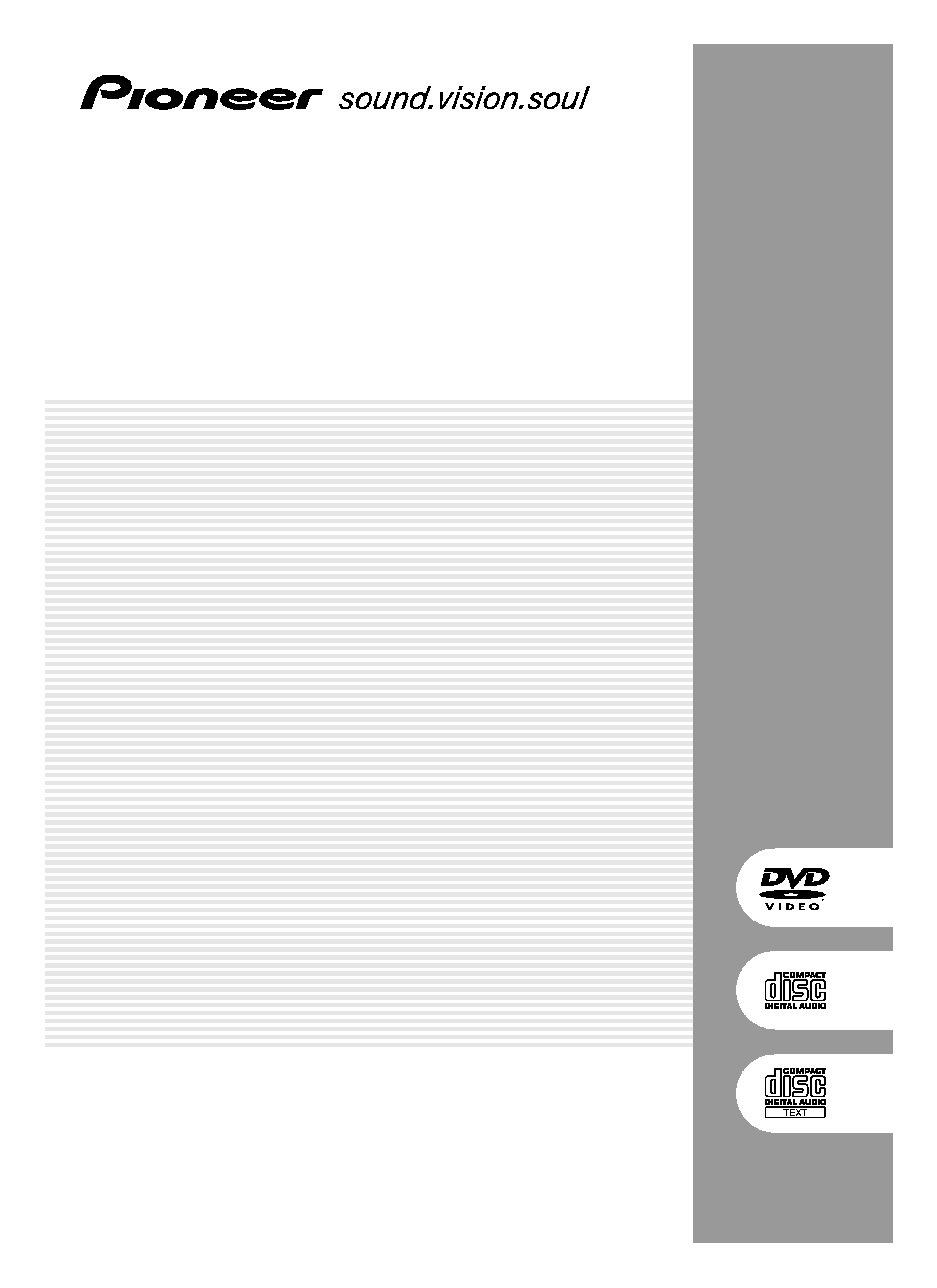 ---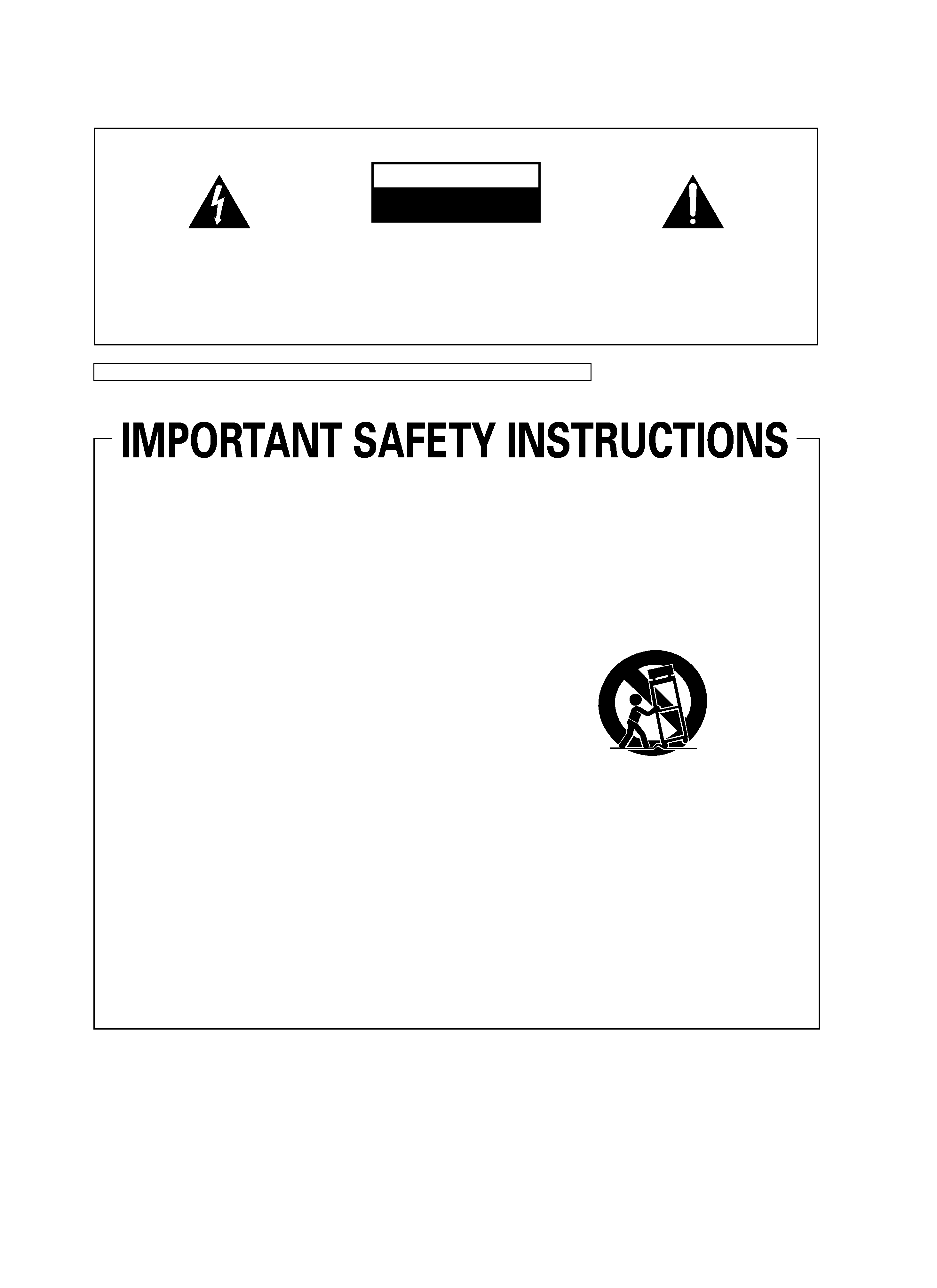 The exclamation point within an equilateral
triangle is intended to alert the user to the
presence of important operating and
maintenance (servicing) instructions in the
literature accompanying the appliance.
The lightning flash with arrowhead symbol,
within an equilateral triangle, is intended to
alert the user to the presence of uninsulated
"dangerous voltage" within the product's
enclosure that may be of sufficient
magnitude to constitute a risk of electric
TO PREVENT THE RISK OF ELECTRIC
SHOCK, DO NOT REMOVE COVER (OR
BACK). NO USER-SERVICEABLE PARTS
INSIDE. REFER SERVICING TO QUALIFIED
Do not use this apparatus near water.
Clean only with dry cloth.
Do not block any ventilation openings.
Install in accordance with the
manufacturer's instructions.
Do not install near any heat sources such
as radiators, heat registers, stoves,
or other apparatus (including amplifiers)
Do not defeat the safety purpose of the
polarized or grounding-type plug.
A polarized plug has two blades with one
wider than the other. A grounding type
plug has two blades and a third grounding
prong. The wide blade or the third prong
are provided for your safety. If the provided
plug does not fit into your outlet, consult
an electrician for replacement of the
Protect the power cord from being walked
on or pinched particularly at plugs,
convenience receptacles, and the point
where they exit from the apparatus.
Only use attachments/accessories
specified by the manufacturer.
Use only with the cart, stand, tripod,
bracket, or table specified by the
manufacturer, or sold with the apparatus.
When a cart is used, use caution when
moving the cart/apparatus combination to
avoid injury from tip-over.
Unplug this apparatus during lightning
storms or when unused for long periods of
Refer all servicing to qualified service
personnel. Servicing is required when the
apparatus has been damaged in any way,
such as power-supply cord or plug is
damaged, liquid has been spilled or
objects have fallen into the apparatus, the
apparatus has been exposed to rain or
moisture, does not operate normally, or
NOTE:
THE NO USER-SERVICEABLE PARTS COMPARTMENT WARNING IS LOCATED ON THE APPLIANCE BOTTOM.
---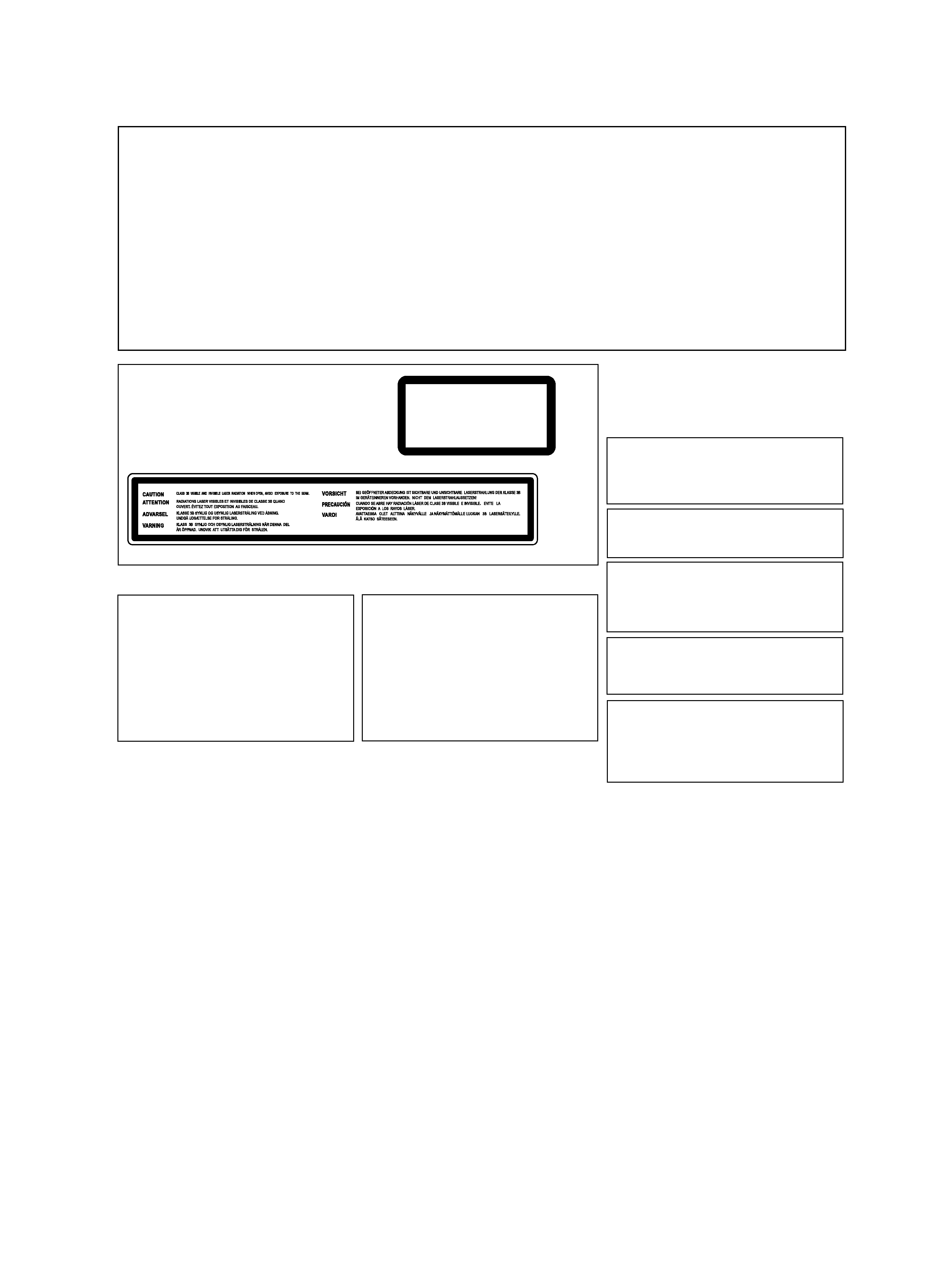 NOTE: This equipment has been tested and found to comply with the limits for a Class B digital device, pursuant to
Part 15 of the FCC Rules. These limits are designed to provide reasonable protection against harmful interference in
a residential installation. This equipment generates, uses, and can radiate radio frequency energy and, if not
installed and used in accordance with the instructions, may cause harmful interference to radio communications.
However, there is no guarantee that interference will not occur in a particular installation. If this equipment does
cause harmful interference to radio or television reception, which can be determined by turning the equipment off
and on, the user is encouraged to try to correct the interference by one or more of the following measures:
­ Reorient or relocate the receiving antenna.
­ Increase the separation between the equipment and receiver.
­ Connect the equipment into an outlet on a circuit different from that to which the receiver is connected.
­ Consult the dealer or an experienced radio/TV technician for help.
This equipment is not waterproof. To prevent a fire
or shock hazard, do not place any container filed
with liquid near this equipment (such as a vase or
flower pot) or expose it to dripping, splashing, rain
IMPORTANT NOTICE ­ THE SERIAL NUMBER FOR
THIS EQUIPMENT IS LOCATED ON THE BOTTOM.
PLEASE WRITE THIS SERIAL NUMBER ON YOUR
ENCLOSED WARRANTY CARD AND KEEP IN A
SECURE AREA. THIS IS FOR YOUR SECURITY.
This Class B digital apparatus complies with
Cet appareil numérique de la Classe B est conforme
à la norme NMB-003 du Canada.
Alteration or modifications carried out without
appropriate authorization may invalidate the user's
right to operate the equipment.
CAUTION: This product satisfies FCC regulations
when shielded cables and connectors are used to
connect the unit to other equipment. To prevent
electromagnetic interference with electric appliances
such as radios and televisions, use shielded cables
and connectors for connections.
WARNING: Handling the cord on this product or
cords associated with accessories sold with the
product will expose you to chemicals listed on
proposition 65 known to the State of California and
other governmental entities to cause cancer and
birth defect or other reproductive harm.
Wash hands after handling
To prevent a fire hazard, do not place any naked
flame sources (such as a lighted candle) on the
When installing this unit, make sure to leave space
around the unit for ventilation to improve heat
radiation (at least 5 cm at rear, and 5 cm at each
Slots and openings in the cabinet are provided for
ventilation to ensure reliable operation of the
product, and to protect it from overheating. To
prevent fire hazard, the openings should never be
blocked or covered with items (such as newspapers,
table-cloths, curtains) or by operating the
equipment on thick carpet or a bed.
Handle the power cord by the plug. Do not pull out the
plug by tugging the cord and never touch the power
cord when your hands are wet as this could cause a
short circuit or electric shock. Do not place the unit, a
piece of furniture, etc., on the power cord, or pinch the
cord. Never make a knot in the cord or tie it with other
cords. The power cords should be routed such that they
are not likely to be stepped on. A damaged power cord
can cause a fire or give you an electrical shock. Check
the power cord once in a while. When you find it
damaged, ask your nearest PIONEER authorized
service center or your dealer for a replacement.
This product is a class 1 laser product, but this
product contains a laser diode higher than Class 1.
To ensure continued safety, do not remove any covers
or attempt to gain access to the inside of the product.
Refer all servicing to qualified personnel.
The following caution label appears on your unit.
Location: top of the DVD drive
If the AC plug of this unit does not match the AC
outlet you want to use, the plug must be removed
and appropriate one fitted. Replacement and
mounting of an AC plug on the power supply cord of
this unit should be performed only by qualified
service personnel. If connected to an AC outlet, the
cut-off plug can cause severe electrical shock. Make
sure it is properly disposed of after removal.
The equipment should be disconnected by removing
the mains plug from the wall socket when left
unused for a long period of time (for example, when
The POWER switch on this unit will not completely
shut off all power from the AC outlet. Since the
power cord serves as the main disconnect device for
the unit, you will need to unplug it from the AC outlet
to shut down all power. Therefore, make sure the
unit has been installed so that the power cord can
be easily unplugged from the AC outlet in case of an
accident. To avoid fire hazard, the power cord should
also be unplugged from the AC outlet when left
unused for a long period of time (for example, when
---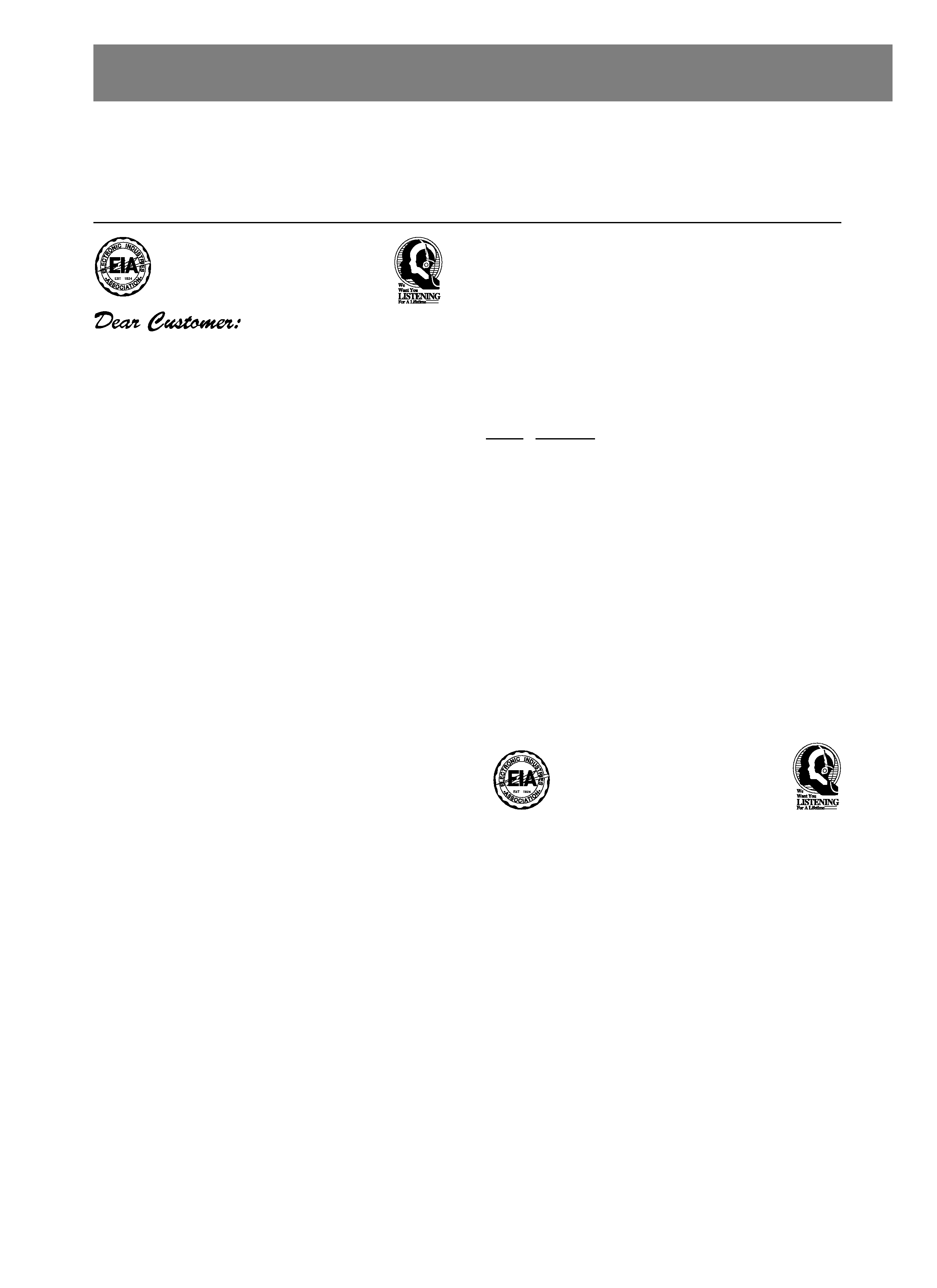 Thank you for buying this Pioneer product.
Please read through these operating instructions so you will know how to operate your model properly. After you have finished reading
the instructions, put them away in a safe place for future reference.
In some countries or regions, the shape of the power plug and power outlet may sometimes differ from that shown in the explanatory
drawings. However the method of connecting and operating the unit is the same.
Selecting fine audio equipment such as the unit
you've just purchased is only the start of your
musical enjoyment. Now it's time to consider how
you can maximize the fun and excitement your
equipment offers. This manufacturer and the
Electronic Industries Association's Consumer
Electronics Group want you to get the most out of
your equipment by playing it at a safe level. One that
lets the sound come through loud and clear without
annoying blaring or distortion-and, most importantly,
without affecting your sensitive hearing.
Sound can be deceiving. Over time your hearing
"comfort level" adapts to higher volumes of sound.
So what sounds "normal" can actually be loud and
harmful to your hearing. Guard against this by
setting your equipment at a safe level BEFORE your
To establish a safe level:
· Start your volume control at a low setting.
· Slowly increase the sound until you can hear it
comfortably and clearly, and without distortion.
Once you have established a comfortable sound
· Set the dial and leave it there.
Taking a minute to do this now will help to prevent
hearing damage or loss in the future. After all, we
want you listening for a lifetime.
We Want You Listening For A Lifetime
Used wisely, your new sound equipment will
provide a lifetime of fun and enjoyment. Since
hearing damage from loud noise is often
undetectable until it is too late, this manufacturer
and the Electronic Industries Association's
Consumer Electronics Group recommend you avoid
prolonged exposure to excessive noise. This list of
sound levels is included for your protection.
Quiet library, soft whispers
Living room, refrigerator, bedroom away from traffic
Light traffic, normal conversation, quiet office
Air conditioner at 20 feet, sewing machine
Vacuum cleaner, hair dryer, noisy restaurant
Average city traffic, garbage disposals, alarm clock
THE FOLLOWING NOISES CAN BE DANGEROUS
Subway, motorcycle, truck traffic, lawn mower
Garbage truck, chain saw, pneumatic drill
Rock band concert in front of speakers,
Information courtesy of the Deafness Research Foundation.
---

Features ................................................................................... 6
Handling Precautions ............................................................... 8
Discs Usable with This Unit ..................................................... 9
Names and Functions of Parts ............................................... 12
Operation panel ................................................................ 12
Display .............................................................................. 14
Jog dial display ................................................................. 15
Rear panel ........................................................................ 15
Main video output (VIDEO OUT) and preview video output
(PREVIEW OUT) ............................................................... 16
Connections ........................................................................... 17
1. Connections to a Pioneer DJ mixer (sold separately)
(audio output and control connector) ........................... 17
2. Control cord connection for relay play ......................... 18
3. Connection to stereo amplifier (without DJ mixer) ...... 18
4. Connection to component equipped
with digital input connector .......................................... 18
5. Connection to television monitor
(composite video/S-Video) ........................................... 19
6. Connection to video mixer ........................................... 20
7. Connecting the power cord ......................................... 20
Setup ...................................................................................... 21
TV system setting for video output .................................. 21
How to perform setup ...................................................... 21
Using the Setup Navigator ............................................... 21
Setup Menu items ............................................................ 23
To return all settings to their factory defaults ................... 24
Using the Setup Menu ..................................................... 24
Advanced settings ............................................................ 25
Adjusting Dolby Digital audio ............................................ 25
Digital output setting ........................................................ 25
[Audio2] settings .............................................................. 26
[Video1] settings ............................................................... 27
Video quality adjust ........................................................... 28
[Video2] settings ............................................................... 29
[Language] Settings .......................................................... 30
Setting Parental Lock ....................................................... 33
Loading and Removing Discs ................................................. 35
Basic Operations .................................................................... 36
Beginning playback ........................................................... 36
Auto cue function ............................................................. 37
To stop playback ............................................................... 37
To eject the disc ............................................................... 37
To temporarily interrupt playback (pause mode) ............... 37
To change language/subtitle settings during playback
(DVD only) ........................................................................ 37
Changing the viewing angle (DVD only) ........................... 38
Fast forward/fast reverse ................................................. 38
Track search (skip) ............................................................ 39
Title search (DVD only) ..................................................... 39
Folder search (MP3 only) .................................................. 39
Setting cue points ............................................................ 40
Changing playback speed ................................................. 40
Setting master tempo ...................................................... 41
Jog dial functions ............................................................. 41
Jog sensitivity adjustment ................................................ 41
About the WAVE display ................................................... 41
About the TEXT display .................................................... 42
Mixing different tracks (splicing) ...................................... 42
Advanced Operations ............................................................. 43
Scratch play ...................................................................... 43
Hyper jog mode ................................................................ 43
Spin play ........................................................................... 43
Braking ............................................................................. 43
Hot cue ............................................................................. 43
Loop playback ................................................................... 44
Back & Forth Loop Mode ................................................. 45
Reverse play ..................................................................... 45
About fader start play ....................................................... 45
Relay play with two players .............................................. 45
Selecting tracks with MP3 navigator (MP3 only) .............. 46
To view guide displays ...................................................... 46
Operations Using Memory Cards ........................................... 47
Recording to memory cards ............................................. 47
To recall data recorded on memory cards ........................ 48
To delete information recorded on memory cards ........... 50
To copy memory card data ............................................... 50
Troubleshooting ...................................................................... 51
Error message display ...................................................... 53
Dot Matrix Guide Display Messages ...................................... 54
Specifications ......................................................................... 55
---