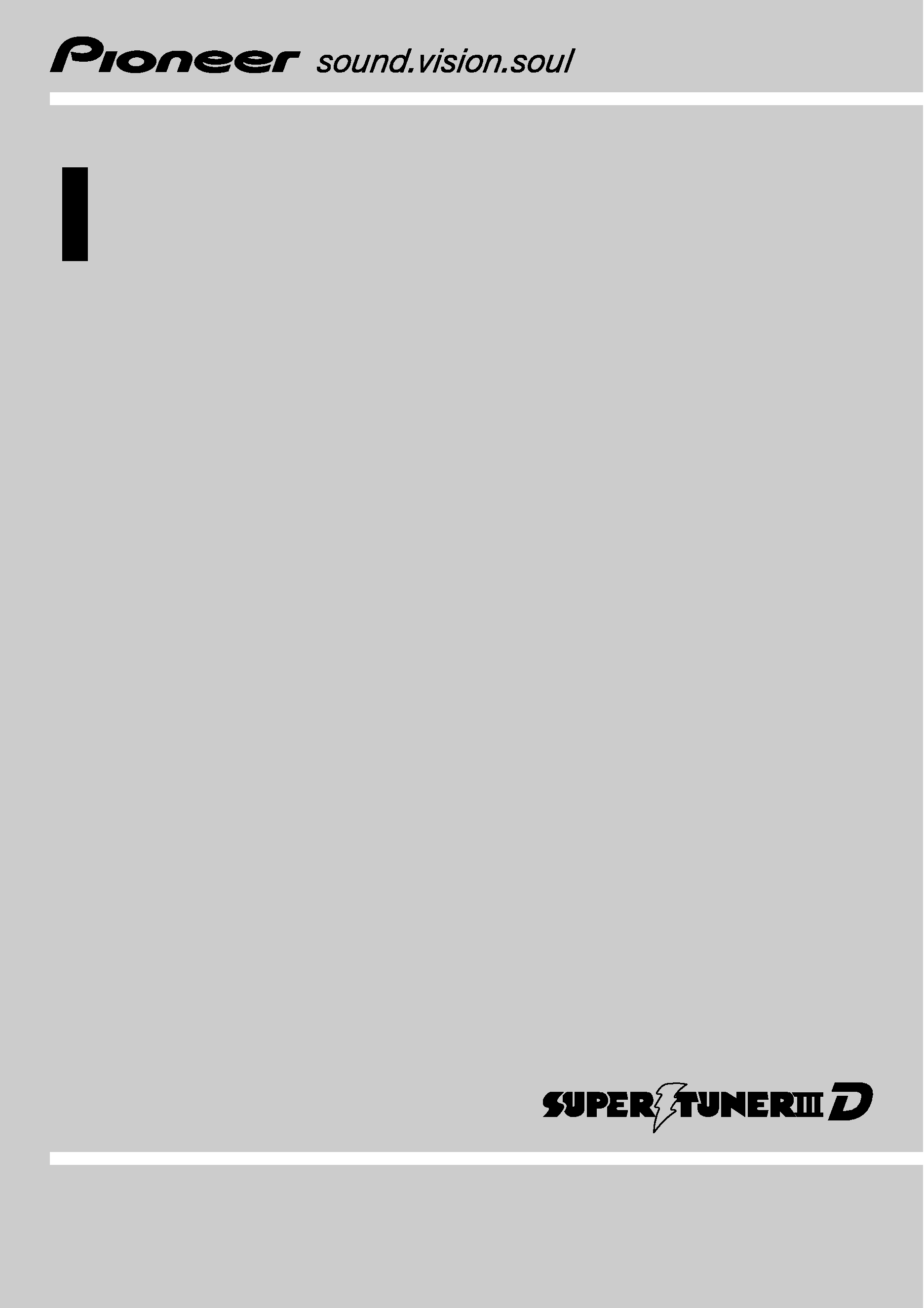 ---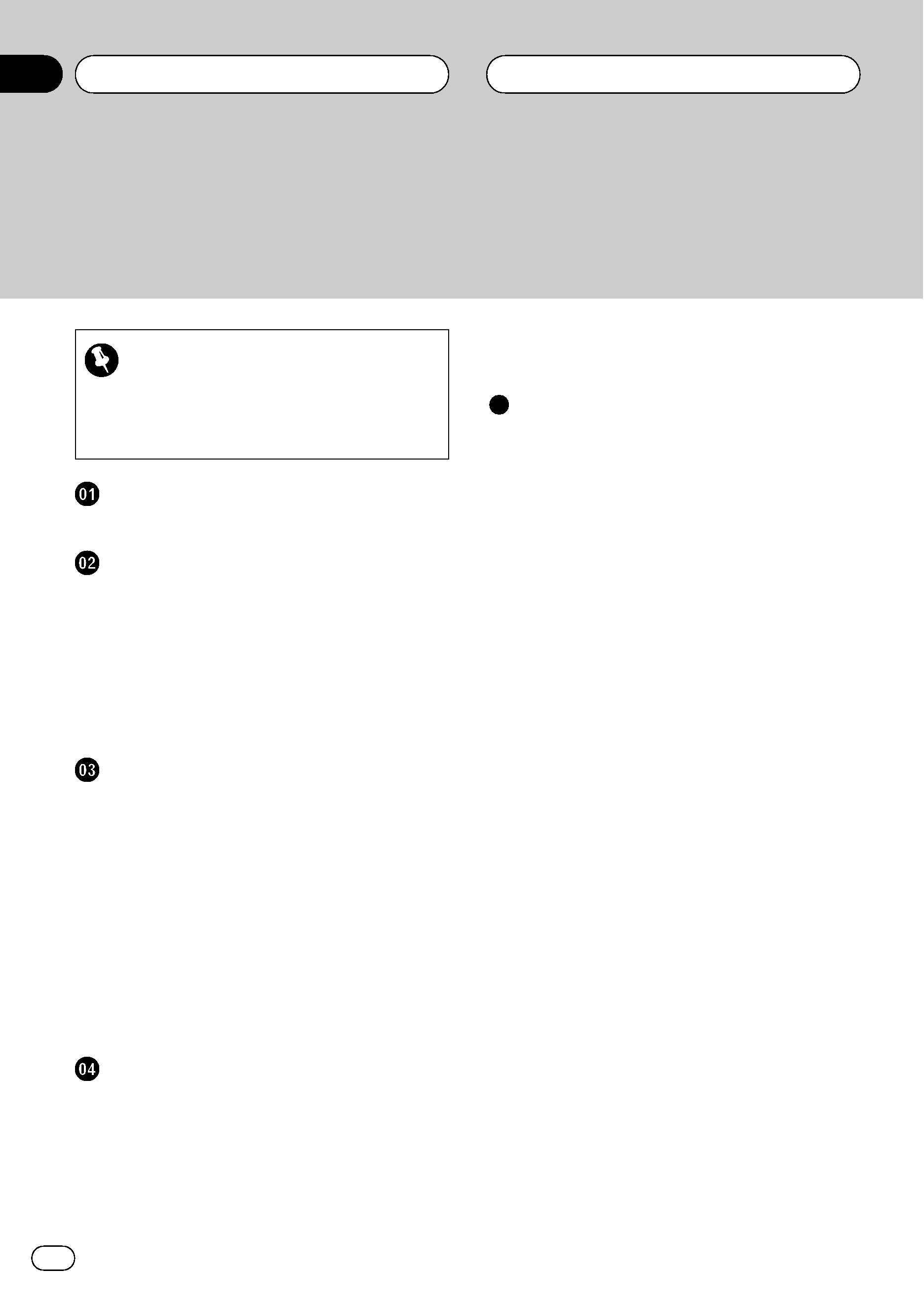 Thank you for buying this Pioneer product.
Please read through these operating instructions so you will know how to operate
your model properly. After you have finished reading the instructions, keep this man-
ual in a safe place for future reference.
! DVD video disc region numbers 4
! When an operation is prohibited 7
What the marks on DVDs indicate
Protecting your unit from theft
Use and care of the remote control
Setting up the DVD player
Playing songs on USB portable audio player/
Introduction of DVD operation
Understanding auto TA and EQ error
Handling guideline of discs and player
Compressed audio files on the disc
Language code chart for DVD
--- ! To avoid the risk of accident and the potential
violation of applicable laws, the front DVD or
TV (sold separately) feature should never be
used while the vehicle is being driven. Also,
rear displays should not be in a location
where it is a visible distraction to the driver.
! In some countries or states the viewing of
images on a display inside a vehicle even by
persons other than the driver may be illegal.
Where such regulations apply, they must be
! NEVER install the display in a location that
enables the driver to watch the DVD or Video
When you park your car in a safe place and
apply the parking brake, the picture appears
---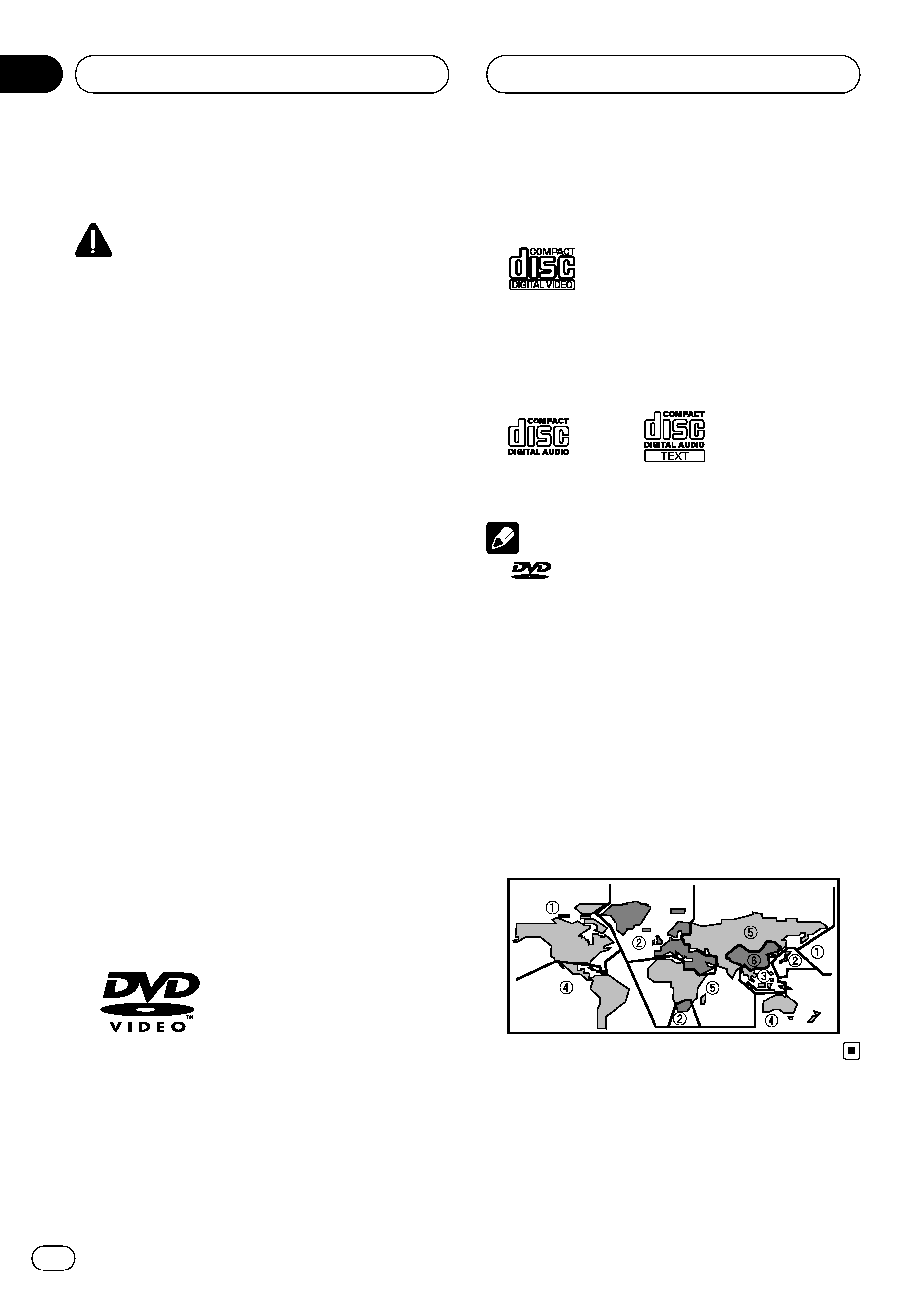 ! Do not allow this unit to come into contact
with liquids. Electrical shock could result.
Also, this unit damage, smoke, and overheat
could result from contact with liquids.
! "CLASS 1 LASER PRODUCT"
This product contains a laser diode of higher
class than 1. To ensure continued safety, do
not remove any covers or attempt to gain ac-
cess to the inside of the product. Refer all ser-
vicing to qualified personnel.
! Keep this manual handy as a reference for op-
erating procedures and precautions.
! Always keep the volume low enough so that
you can hear sounds from outside the vehicle.
! Protect this unit from moisture.
! If the battery is disconnected or discharged,
the preset memory will be erased and must be
! If this unit does not operate properly, contact
your dealer or nearest authorized Pioneer Ser-
DVD, Video CD and CD discs that display the
logos shown below can be played back on this
is a trademark of DVD Format/Logo
! This player can only play back discs bearing
DVD video disc region numbers
DVD video discs that have incompatible region
numbers cannot be played on this player. The
region number of the player can be found on
The illustration below shows the regions and
corresponding region numbers.
---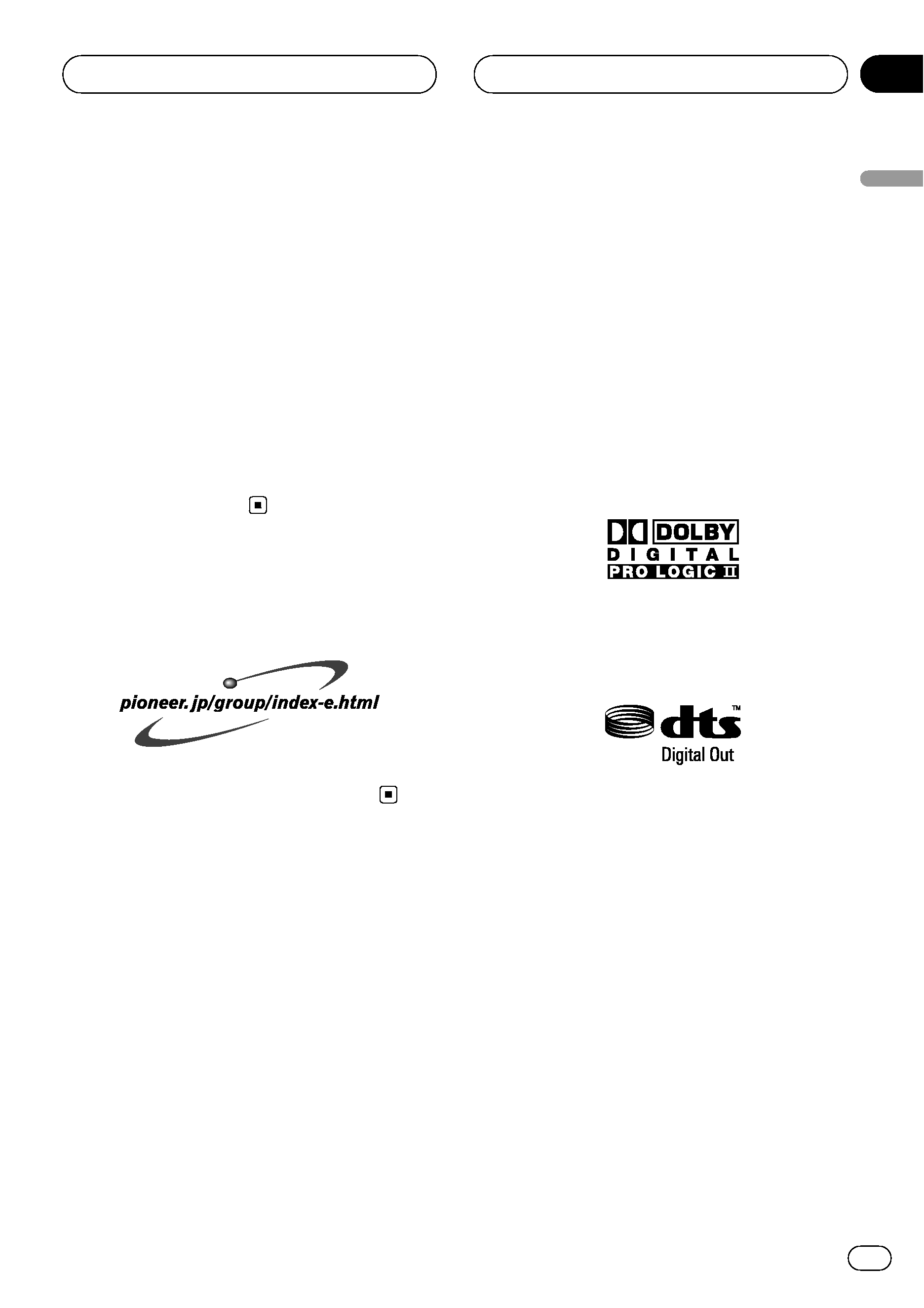 This unit features a number of sophisticated
functions ensuring superior reception and op-
eration. All the functions have been designed
for the easiest possible use, but many are not
self-explanatory. This operation manual will
help you benefit fully from this unit
and to maximize your listening enjoyment.
We recommend that you familiarize yourself
with the functions and their operation by read-
ing through the manual before you begin
using this unit. It is especially important that
you read and observe WARNINGs and CAU-
Visit us at the following site:
! We offer the latest information about
Pioneer Corporation on our website.
It is possible to play back DVD-R/RW discs re-
corded with the video format and Video Re-
cording format. (Refer to DVD-R/DVD-RW discs
Video CDs featuring PBC compatibility
It is possible to play back Video CDs featuring
WMA, MP3 and AAC compatibility
Refer to Compressed audio compatibility on
DivX
®
video compatibility
Refer to DivX compatibility on page 87.
Dolby Digital/DTS compatibility
When using this unit with a Pioneer multi-
channel processor, you can enjoy the atmo-
sphere and excitement provided by DVD movie
and music software featuring 5.1 channel re-
! Manufactured under license from Dolby
"Dolby", "Pro Logic", and the
double-D symbol are trademarks of Dolby
! "DTS" and "DTS Digital Out" are registered
When you use this unit with an interface adap-
B) (sold separately), you
can control an iPod with Dock Connector.
! iPod is a trademark of Apple Computer,
Inc., registered in the U.S. and other coun-
---