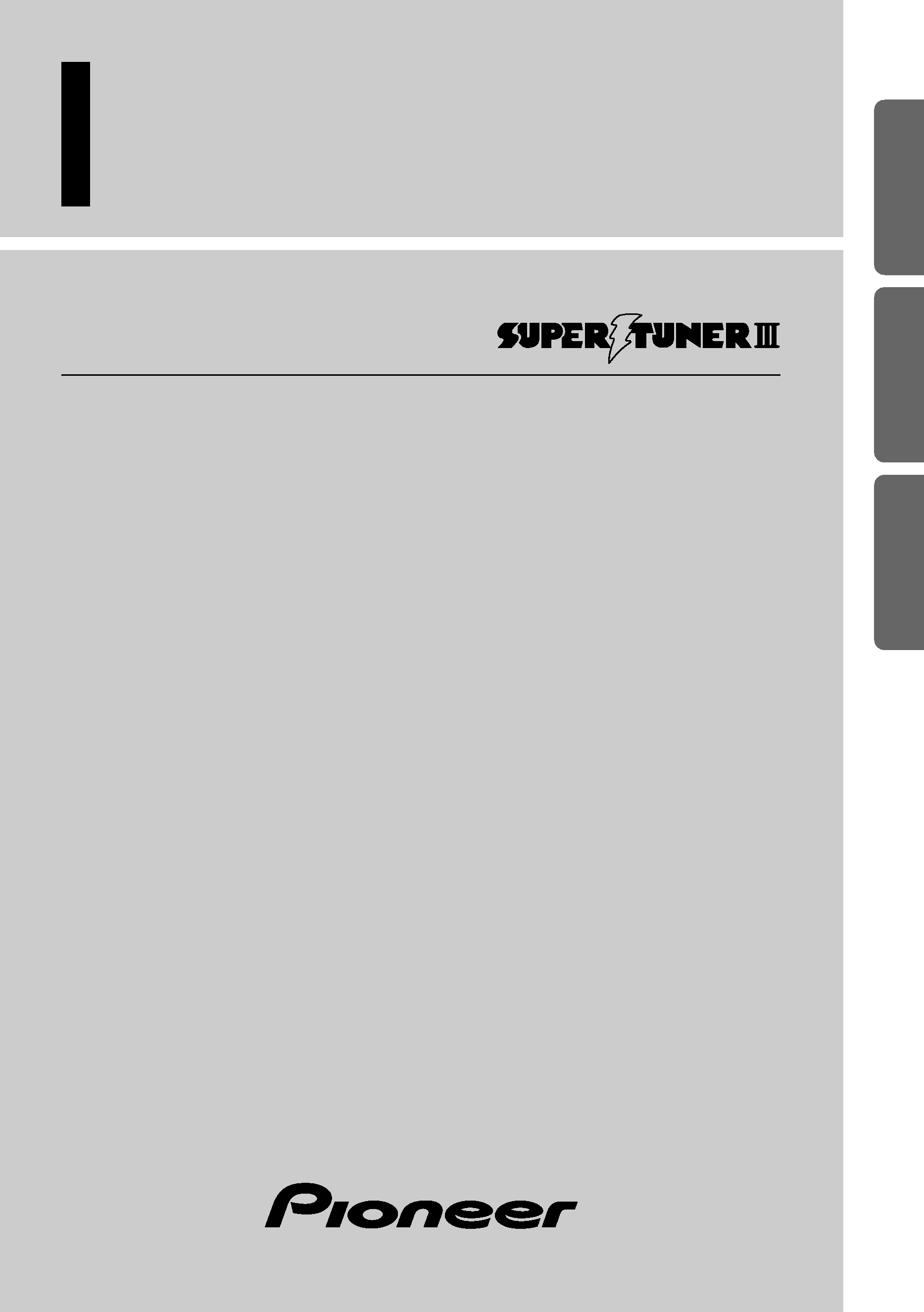 Multi-CD control High power CD player
---

Key Finder .................................................... 3
Before Using This Product ...................... 4
About This Manual ............................................ 4
Precaution .......................................................... 4
Basic Operation ........................................ 5
To Listen to Music ............................................ 5
Basic Operation of Tuner .................................. 6
Basic Operation of Built-in CD Player ............ 7
Track Search and Fast Forward/Reverse
Basic Operation of Multi-CD Player ................ 8
Track Search and Fast Forward/Reverse
(for 6-Disc, 12-Disc types)
Corresponding Display Indications and
Buttons ...................................................... 9
Entering the Function Menu .............................. 9
Function Menu Functions ................................ 10
Entering the Detailed Setting Menu ................ 11
Detailed Setting Menu Functions .................... 12
Tuner Operation ...................................... 13
Local Seek Tuning (LOCAL)
Best Stations Memory (BSM)
Using the Built-in CD Player .................. 14
Disc Title Input (TITLE IN)
Using Multi-CD Players .......................... 16
ITS (Instant Track Selection) .......................... 18
Disc Title ........................................................ 20
Disc Title Input (TITLE IN)
Selecting Discs by Disc Title List
Compression and DBE (COMP/DBE) ............ 22
COMP/DBE ON/OFF Switching
(for CD TEXT compatible type) .............. 22
Playing Discs on a 50-Disc Type
Multi-CD Player ...................................... 23
---

Audio Adjustment .................................... 24
Selecting the Equalizer Curve ........................ 24
Entering the Audio Menu ................................ 24
Audio Menu Functions .................................... 25
Balance Adjustment (FADER)
Equalizer Curve Adjustment
Equalizer Curve Fine Adjustment
Loudness Adjustment (LOUD)
Front Image Enhancer Function (FIE)
Source Level Adjustment (SLA)
the Front Panel .................................. 30
Theft Protection .............................................. 30
Detaching the Front Panel
Replacing the Front Panel
Initial Setting ............................................ 31
Entering the Initial Setting Menu .................... 31
Initial Setting Menu Functions ........................ 32
Changing the FM Tuning Step
Changing the AM Tuning Step
Setting the Warning Tone (WARN)
Switching the AUX Mode (AUX)
Other Functions ........................................ 34
Time Display .................................................. 34
(PGM-FUNC) .......................................... 34
Setting the PROGRAM Button
Using the AUX Source .................................... 36
CD Player and Care .................................. 37
Precaution ........................................................ 37
Built-in CD Player's Error Message .............. 37
Specifications .......................................... 38
---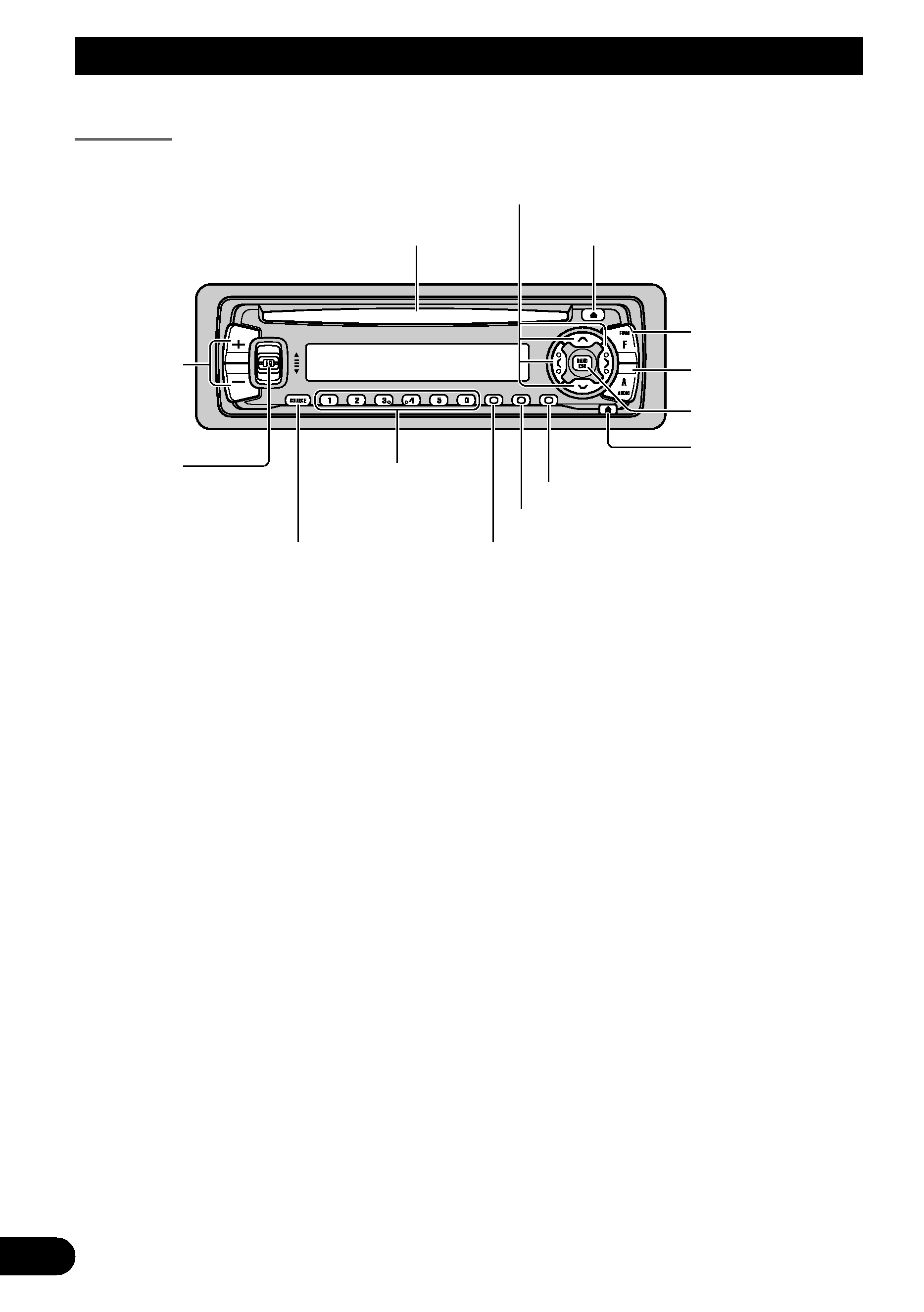 ---

Before Using This Product
This product features a number of sophisticated functions ensuring superior reception and
operation. All are designed for the easiest possible use, but many are not self-explanatory.
This operation manual is intended to help you benefit fully from their potential and to
maximize your listening enjoyment.
We recommend that you familiarize yourself with the functions and their operation by
reading through the manual before you begin using this product. It is especially important
that you read and observe the "Precaution" on this page and in other sections.
· Keep this manual handy as a reference for operating procedures and precautions.
· Always keep the volume low enough for outside sounds to be audible.
· Protect the product from moisture.
· If the battery is disconnected, the preset memory will be erased and must be repro-
· If this product fails to operate properly, contact your dealer or your nearest authorized
USE OF CONTROL OR ADJUSTMENT OR PERFOR-
MANCE OF PROCEDURES OTHER THAN THOSE SPEC-
IFIED HEREIN MAY RESULT IN HAZARDOUS RADIA-
THE USE OF OPTICAL INSTRUMENTS WITH THIS
PRODUCT WILL INCREASE EYE HAZARD.
---