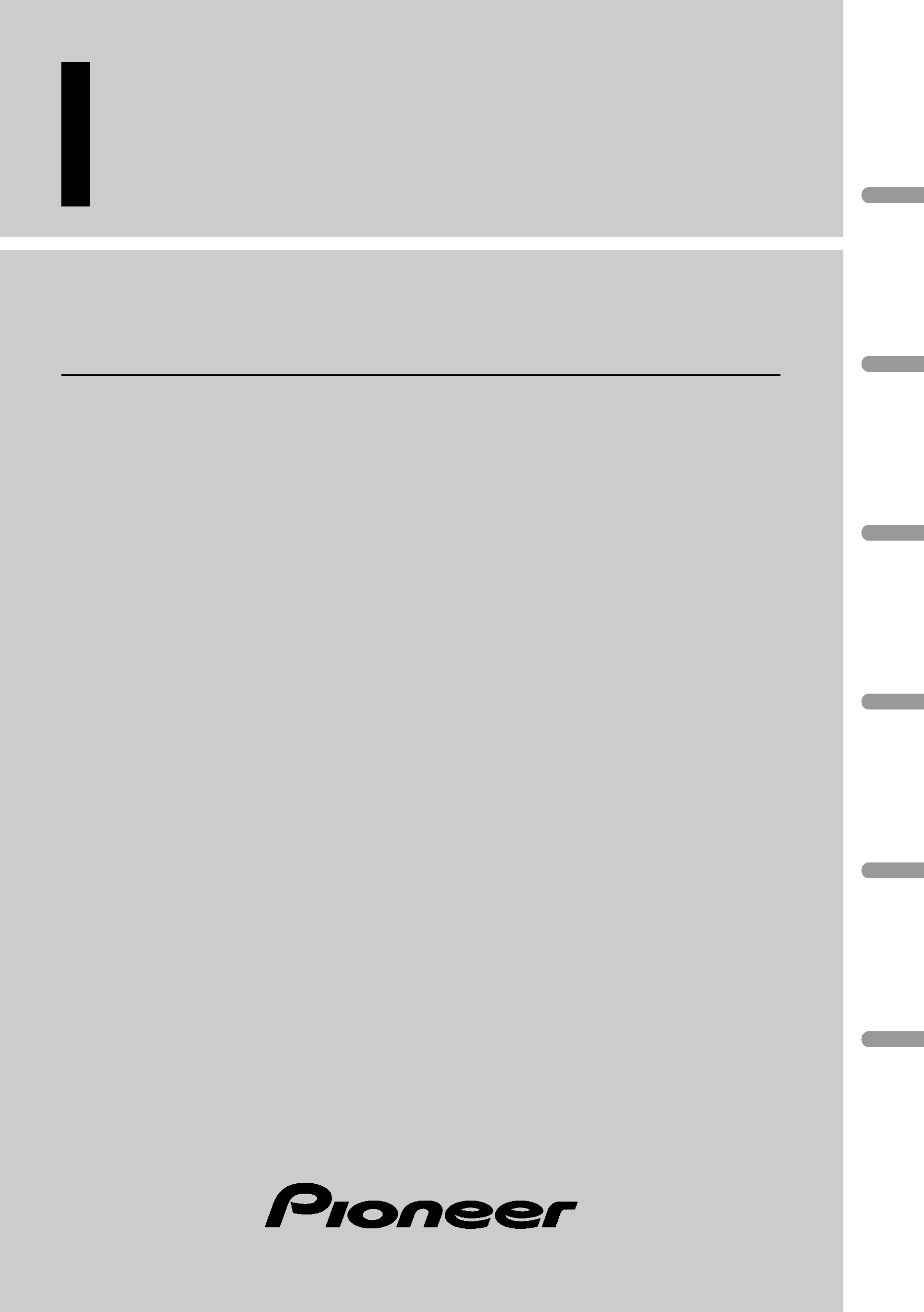 High power CD player with RDS tuner
Syntoniseur RDS et lecteur de CD, "Puissance élevée"
---

Optional remote control (DEH-3400R) 4
Protecting your unit from theft 4
· Removing the front panel 4
· Attaching the front panel 5
Storing and recalling broadcast
Tuning in strong signals 7
Storing the strongest broadcast
Introduction of RDS operation 8
Switching the RDS display 8
Receiving PTY alarm broadcasts 8
Selecting alternative frequencies 9
· Using Auto PI Seek for preset
· Limiting stations to regional program-
Receiving traffic announcements 10
· Responding to the TP alarm 10
Introduction of audio adjustments 14
Using balance adjustment 14
· Recalling equalizer curves 15
· Adjusting equalizer curves 15
Front image enhancer (FIE) 16
Adjusting source levels 16
Adjusting initial settings 17
Setting the FM tuning step 17
Switching Auto PI Seek 17
Cellular telephone muting 18
Understanding built-in CD player error mes-
Thank you for buying this Pioneer product.
Please read through these operating instructions so you will know how to oper-
ate your model properly. After you have finished reading the instructions, put them
away in a safe place for future reference.
---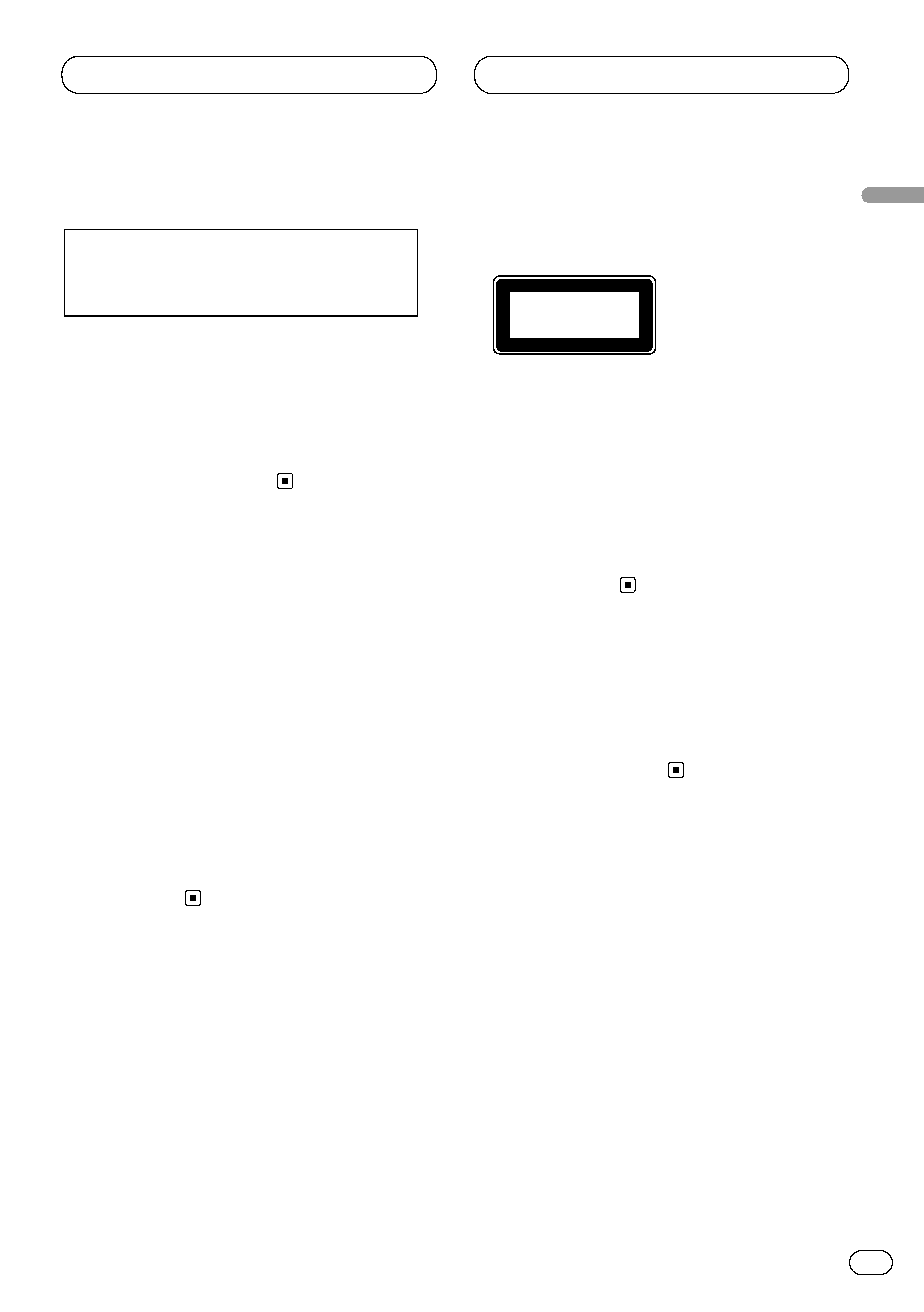 The tuner frequencies on this unit are allocated
for use in Western Europe, Asia, the Middle
East, Africa and Oceania. Use in other areas
may result in improper reception. The RDS func-
tion operates only in areas with FM stations
broadcasting RDS signals.
This unit features a number of sophisticated
functions ensuring superior reception and oper-
ation. All the functions have been designed for
the easiest possible use, but many are not self-
explanatory. This operation manual will help you
benefit fully from this product's potential and to
maximize your listening enjoyment.
We recommend that you familiarize yourself
with the functions and their operation by read-
ing through the manual before you begin using
this unit. It is especially important that you read
and observe precautions on this page and in
·A
CLASS 1 LASER PRODUCT
label is affixed
to the bottom of this unit.
· The Pioneer CarStereo-Pass is for use only in
· Keep this manual handy as a reference for
operating procedures and precautions.
· Always keep the volume low enough so you
can hear sounds outside of the car.
· Protect this product from moisture.
· If the battery is disconnected or discharged,
the preset memory will be erased and must be
Should this product fail to operate properly,
contact your dealer or nearest authorized
This product complies with the EMC
Directives (89/336/EEC, 92/31/EEC) and
CE Marking Directive (93/68/EEC).
---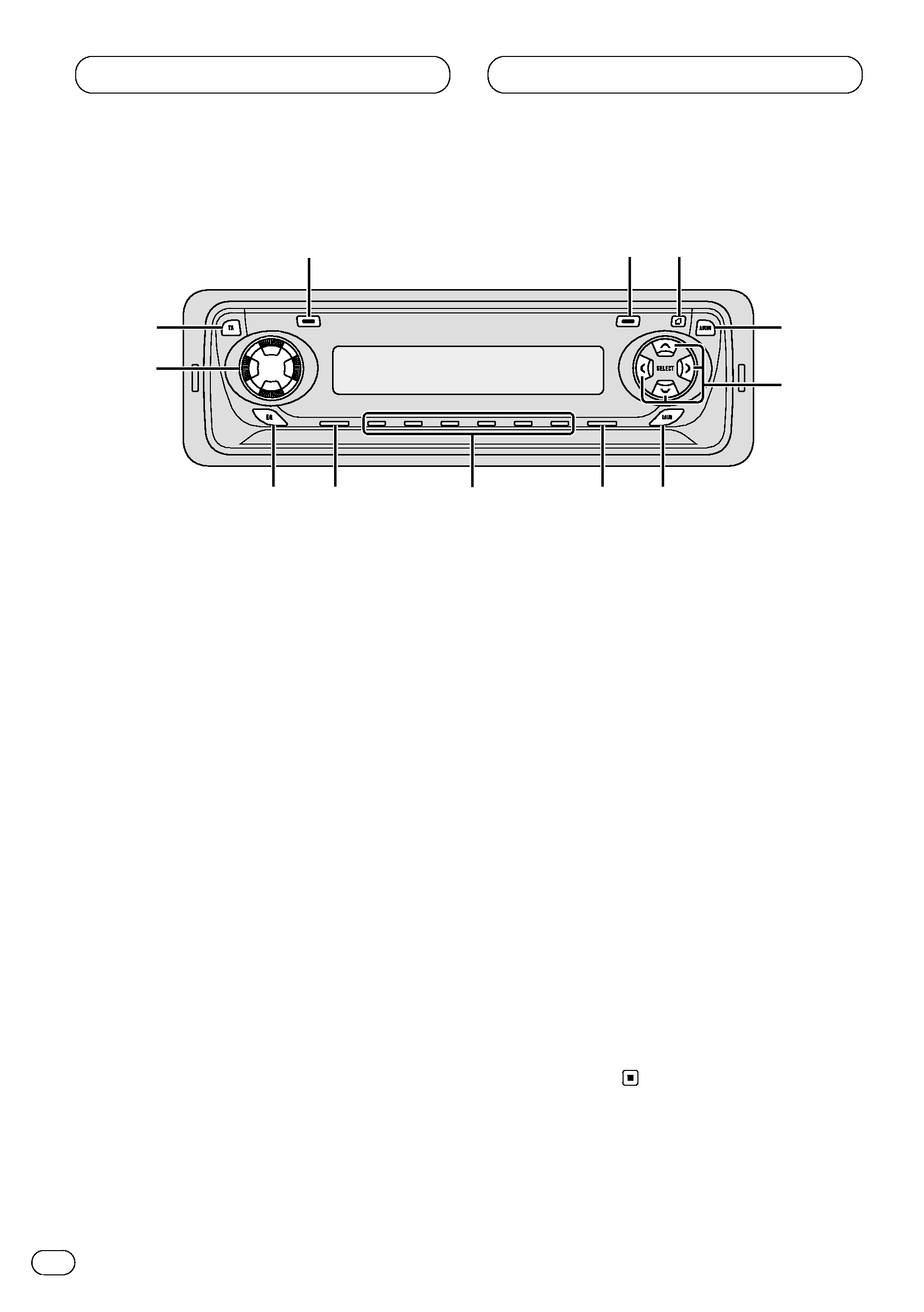 Press to switch the RDS display.
Press and hold for two seconds to switch
regional function on or off.
Press to switch local function on or off.
Press and hold for two seconds to switch
Press to open the front panel.
Press to select various sound quality con-
Press to do manual seek tuning, fast for-
ward, reverse and track search controls. Also
used for controlling functions.
Press to switch loudness function on or off.
Press to select among two FM or MW/LW
bands and cancel the control mode of func-
8
1­6 (PRESET TUNING)
buttons
This unit is switched on by selecting a
source. Press to cycle through all of the
Press to select various equalizer curves.
Rotate to increase or decrease the volume.
Press to switch traffic announcements func-
---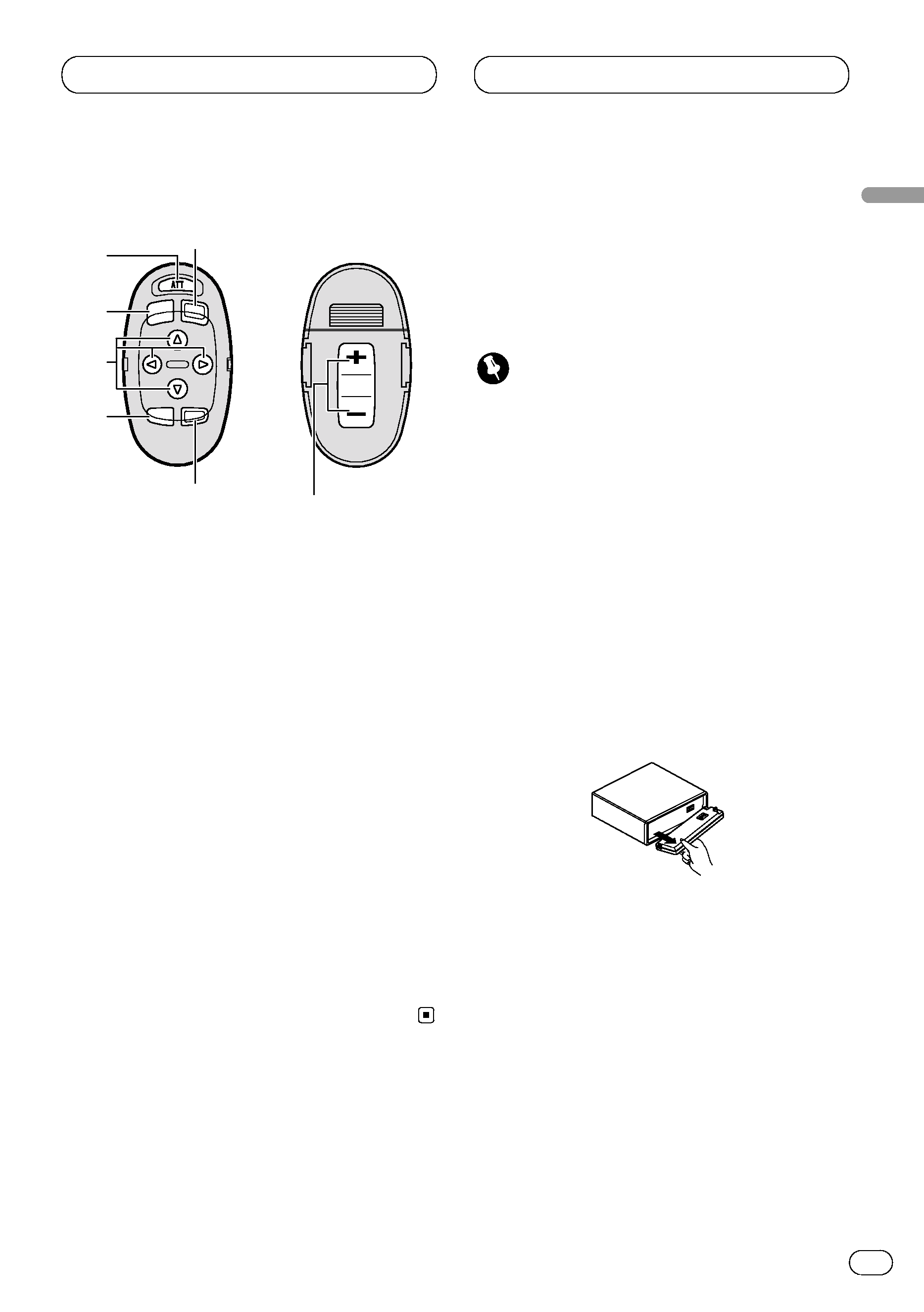 The steering remote control CD-SR80 is sold
separately. Operation is the same as when
using the button on the head unit. See the
explanation of the head unit about the operation
of each button with the exception of
ATT
, which
Press to quickly lower the volume level, by
about 90%. Press once more to return to the
Press to increase or decrease the volume.
Protecting your unit from theft
The front panel can be detached from the head
unit and stored in the protective case provided
· Keep the front panel closed while driving.
· Never use force or grip the display and the
buttons tightly when removing or attaching.
· Avoid subjecting the front panel to excessive
· Keep the front panel out of direct sunlight and
1 Press
OPEN
to open the front panel.
2 Grip the left side of the front panel and pull
Take care not to grip it tightly or drop it.
3 Put the front panel into the protective case
provided for safe keeping.
---