SUPPORTO PER ALTOPARLANTI
---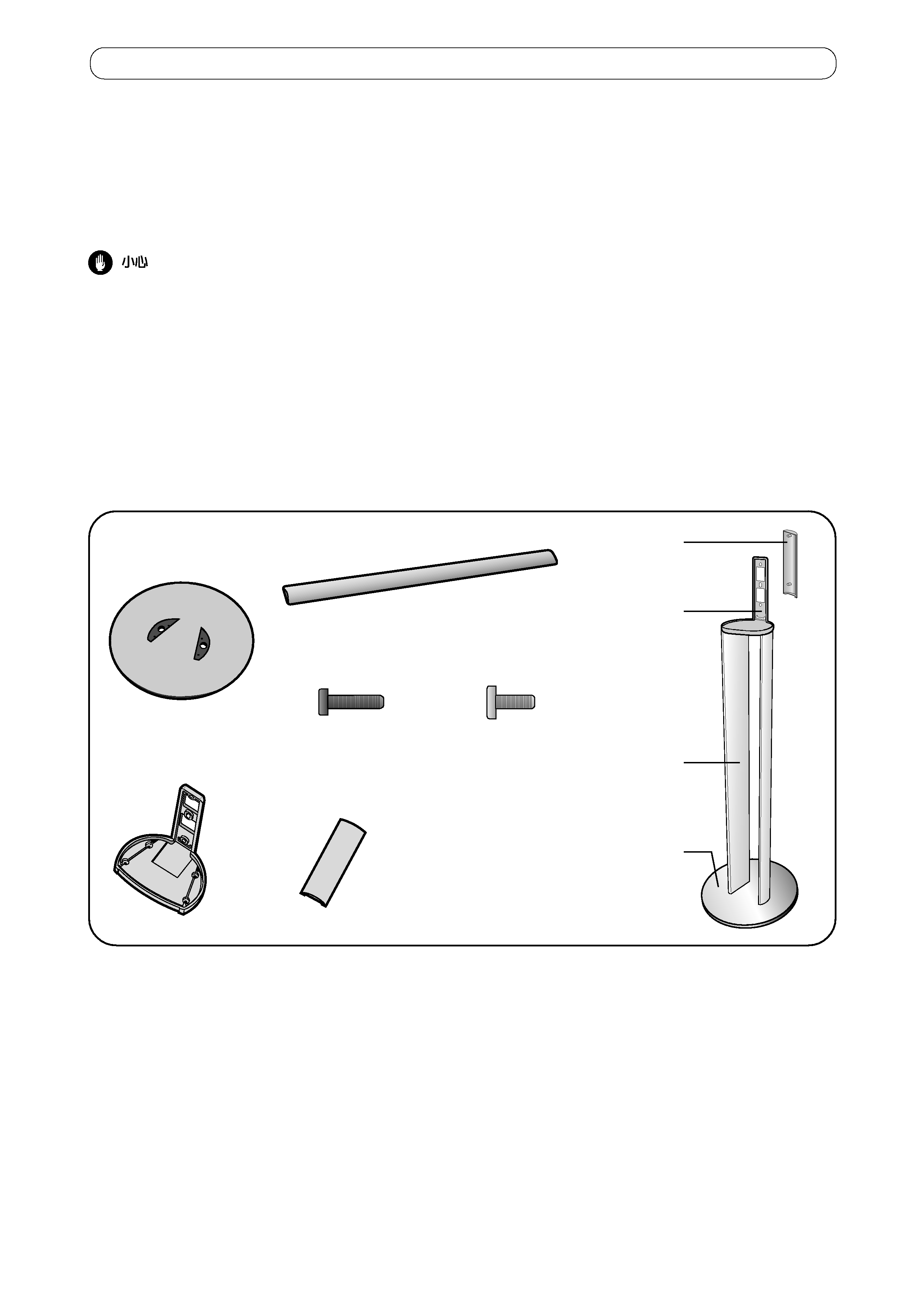 ---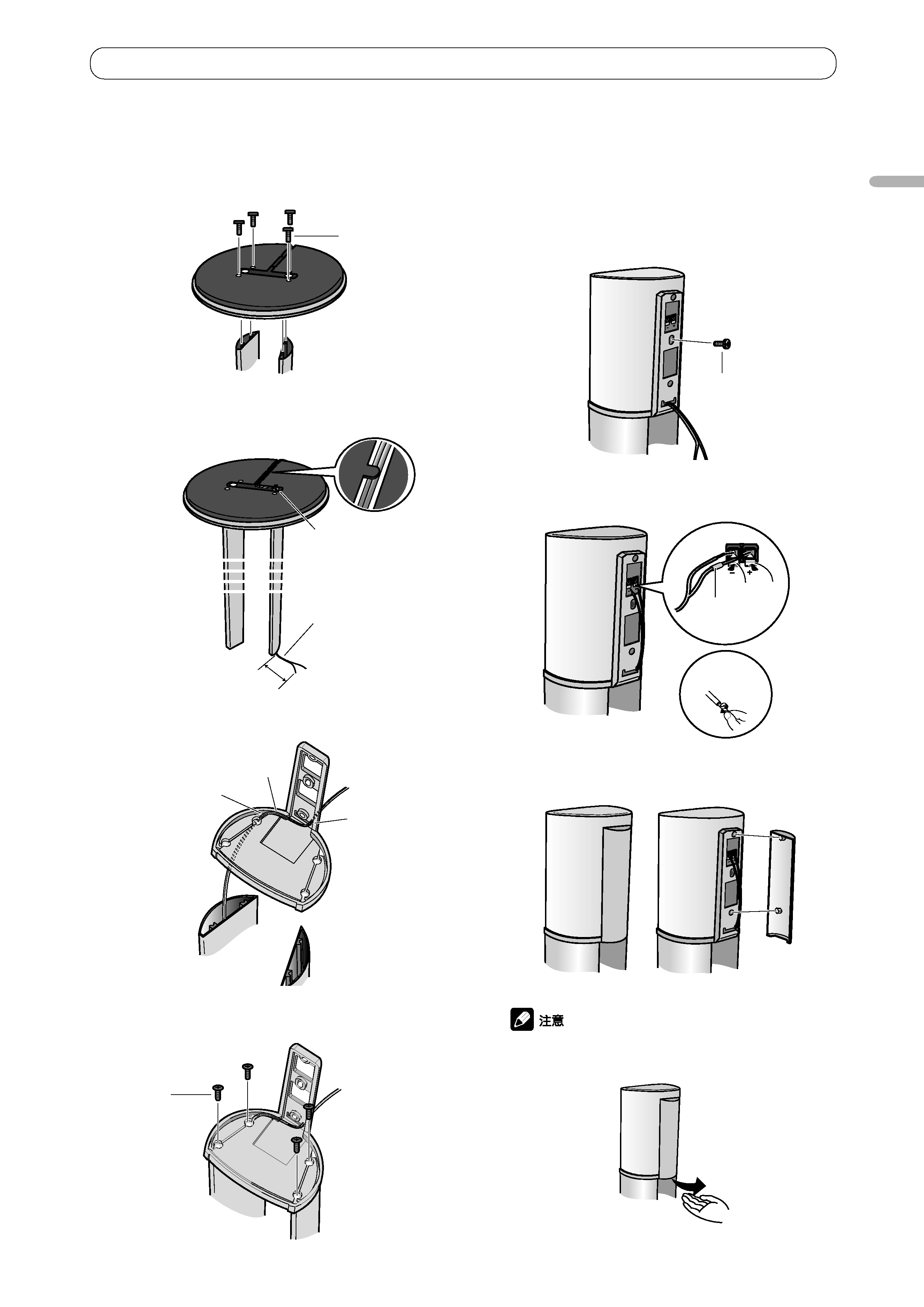 ---

---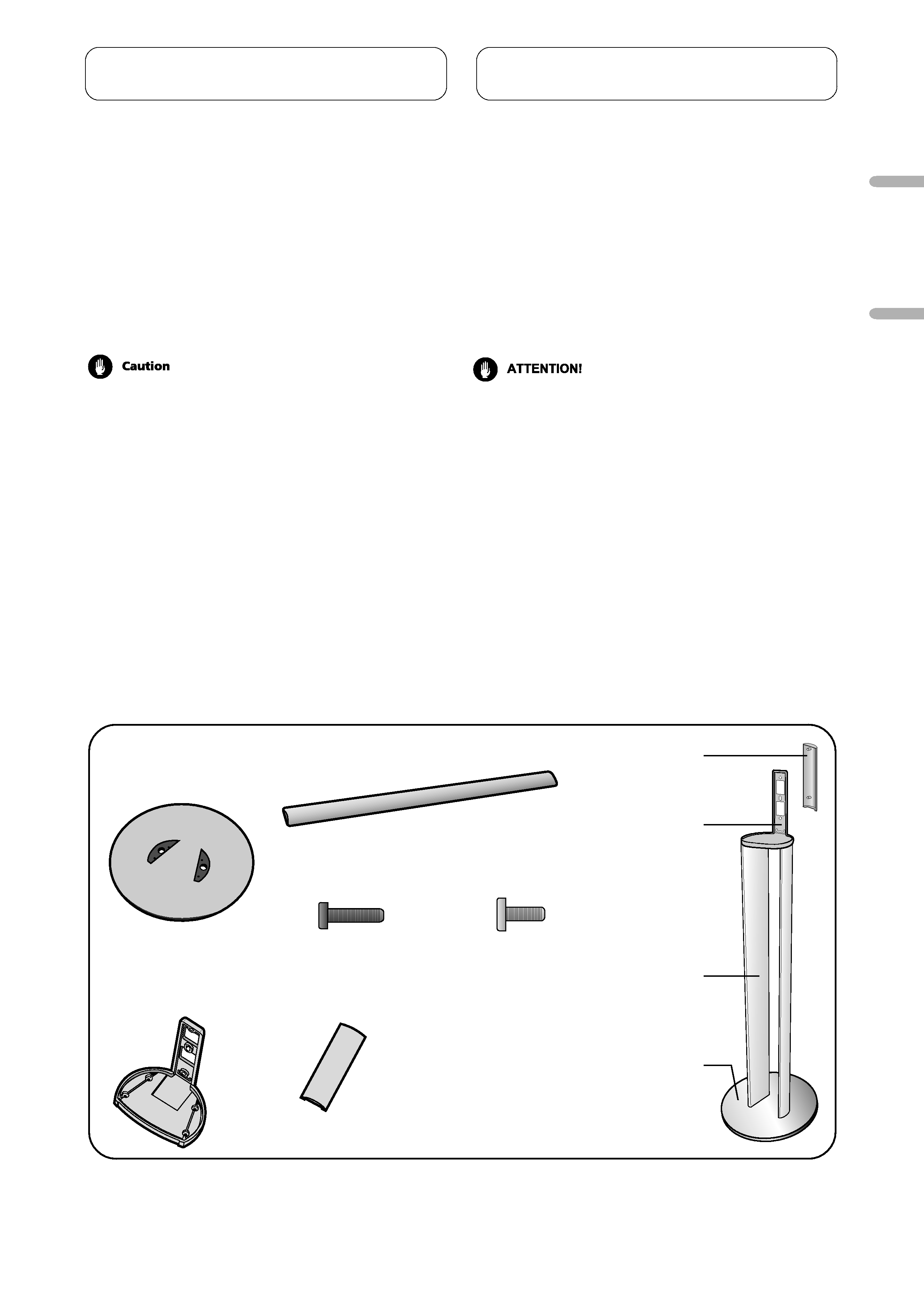 Operating Instructions and Setup Guide
Support de haut-parleur CP-DV1000
Mode d'emploi et Guide d'installation
Thank you for purchasing the CP-DV1000 Pioneer speaker
stand. This speaker stand should only be used with the S-
DV1000ST Pioneer speaker system.
· Read this setup guide carefully before setting up your
speaker system, and then save it for future reference.
· Before setting up your speaker system, we recommend
reading the operating instructions for your system
· Use only the screws supplied when fixing the speaker to
· Do not place the stand on an unstable and/or sloping
surface. The stand and speaker may fall and cause injury.
· Do not mount any speaker on this stand other than the
Pioneer speaker specified above. The stand may collapse
and be damaged and/or the speaker may fall and cause
· When moving the speaker and stand, first remove the
speaker from the stand, and then move the stand, holding
Checking what's in the box
Make sure you have all the accessories.
Avant d'installer le système
Tout d'abord, nous vous remercions de l'achat d'un support de
haut-parleur Pioneer CP-DV1000. Ce support de haut-parleur
ne doit être utilisé qu'avec le système de haut-parleur Pioneer
· Veuiller lire attentivement ce Guide d'installation avant
d'installer votre système d'enceinte, puis conservez-le afin
de pouvoir vous y référer à l'avenir le cas échéant.
· Avant d'installer votre système d'enceinte, nous vous
recommandons vivement de lire soigneusement le Mode
d'emploi concernant l'utilisation de votre système.
Vis courtes argentées (x2)
Vérification du contenu de la boîte
Vérifiez que vous êtes bien en possession de tous les
· Utilisez uniquement les vis fournies lorsque vous montez
et fixez l'enceinte sur son pied.
· Ne placez pas le pied sur une surface instable et/ou en
pente. Le pied et l'enceinte risqueraient de se renverser et
· Ne montez pas sur ce pied une enceinte une autre
enceinte que l'enceinte Pioneer spécifiée ci-dessus. Le
pied risquerait de s'effondrer et d'être endommagé et/ou
l'enceinte de se renverser et de provoquer des blessures.
· Lorsque l'on déplace l'enceinte et le pied, il faut d'abord
enlever l'enceinte fixée sur le pied, puis déplacer le pied
en tenant les deux montants du pied.
---