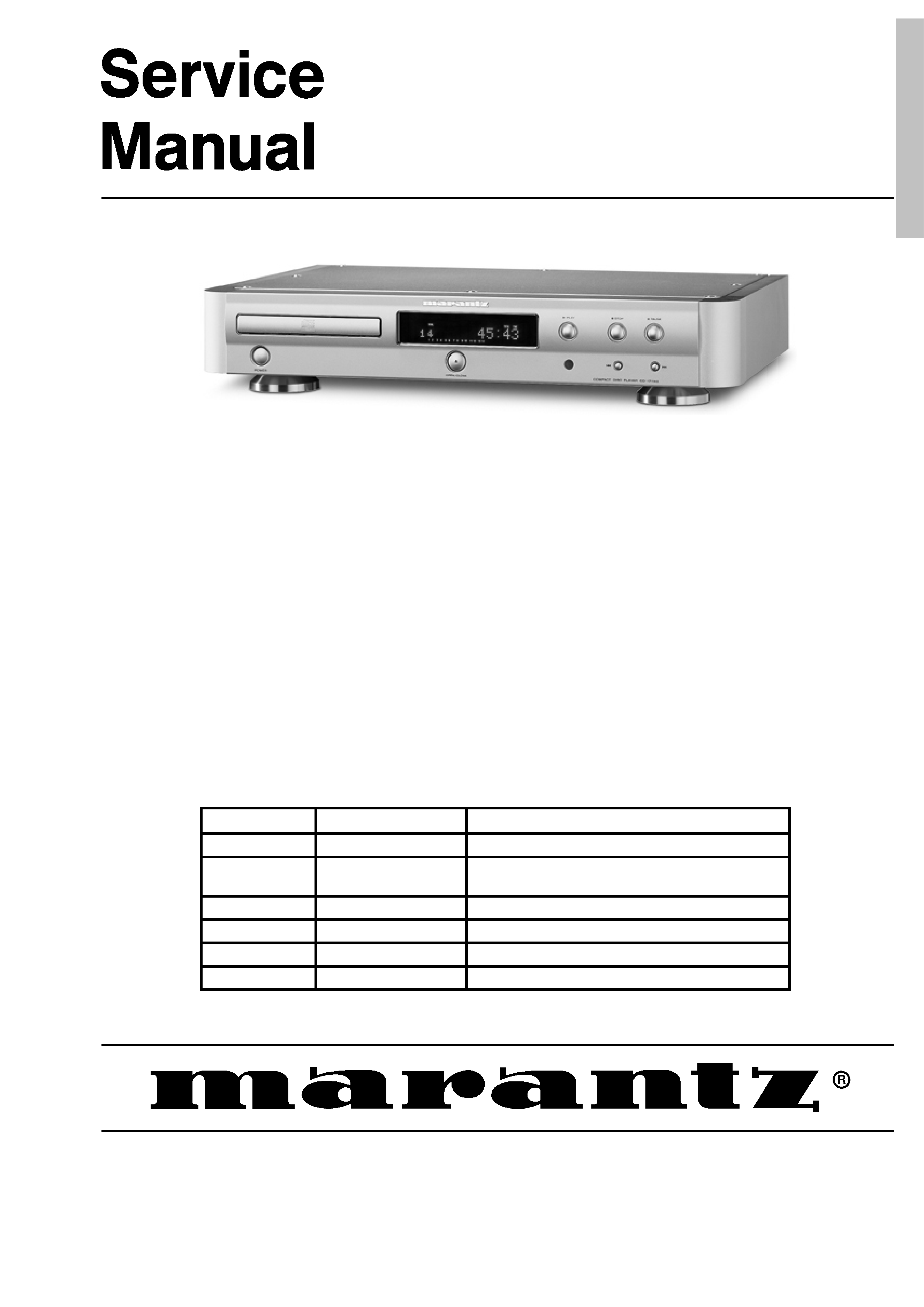 REMARK : This service manual explains the electrical differences between the
74CD17/22B/22G (CD-17MKII) and the CD17AKM/N1S/N1G (CD-17MKII KI
All other information is described in the service manual of the model
74CD17/22B/22G (Code number : 4822 725 51178). The dispatch of the parts for
after sales service has to be referred to these service manuals, with the first
For this reason, please use this service manual with referring to the model
CD17MKII service manual without fail.
The CD-17MKII KI Modified is equal to the CD-17MKII except the following
electrical and cosmetic changes (for the Silver color version). The
mechanical changes are not listed.
Please use this service manual with referring to the user guide ( D.F.U. ) without fail.
Printed in The Netherlands
---

Cosmetic changes for Silver version (/N1S) compared to 74CD17/22G.
POS. No. Color code Service code Description
FRONT PANEL ASSY,CD-17MK2 SILVER
FRONT PANEL AL,CD-17MK2 SILVER
WINDOW,HARF MIRROR FOR SILVER
BUSH,FOR TRAY OPENING SILVER
BUTTON PLAY/STOP/PAUSE SILVER
---