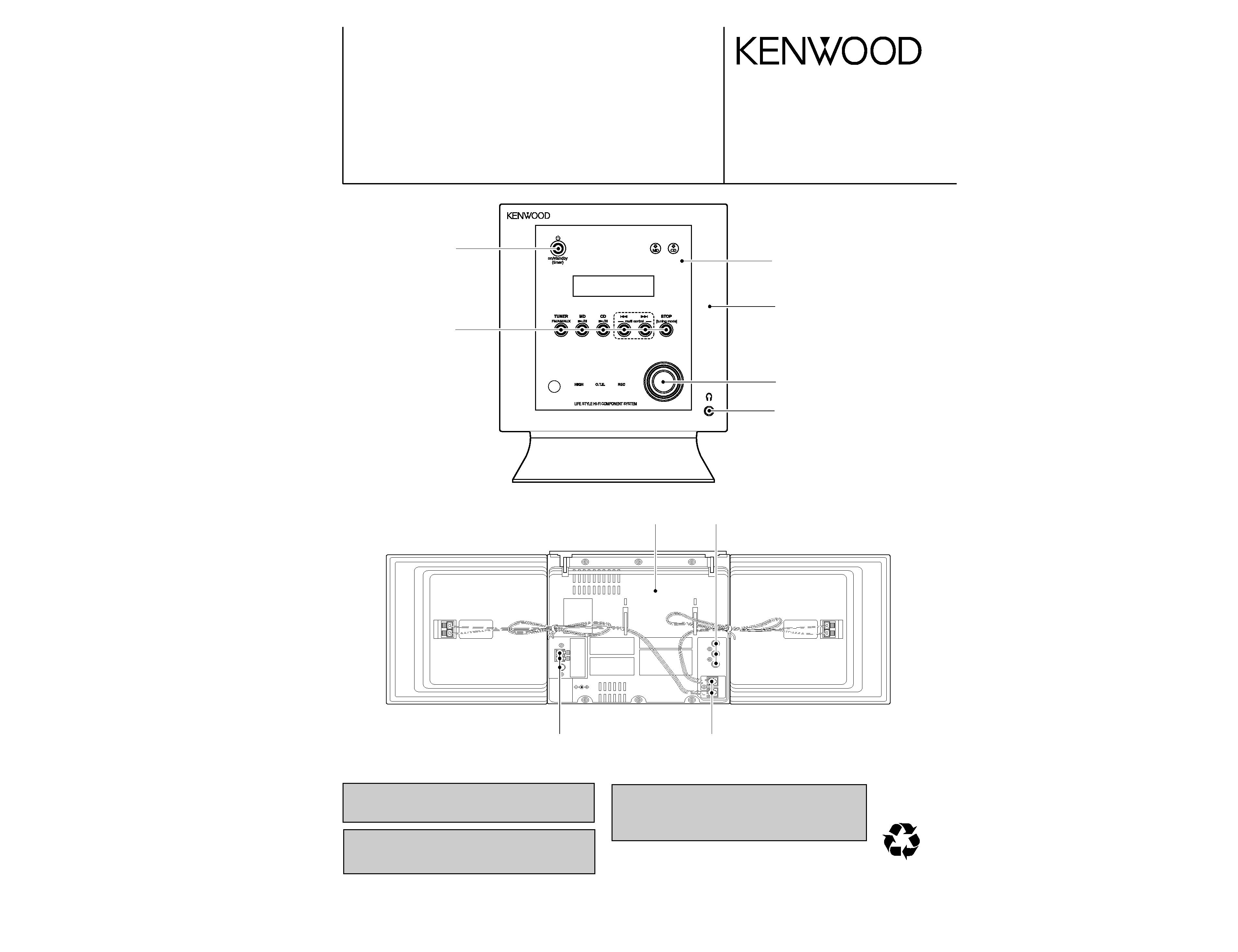 LIFE STYLE HI-FI COMPONENT SYSTEM
© 2003-10 PRINTED IN KOREA
In compliance with Federal Regulations, following are repro-
duction of labels on, or inside the product relating to laser
KENWOOD Corp. certifies this equipment conforms to DHHS
Regulations No.21 CFR 1040. 10, Chapter 1, subchapter J.
DANGER : Laser radiation when open and interlock defeated.
AVOID DIRECT EXPOSURE TO BEAM.
Caution : No connection of ground line if disassemble
the unit. Please connect the ground line on
rear panel, PCBs, Chassis and some others.
---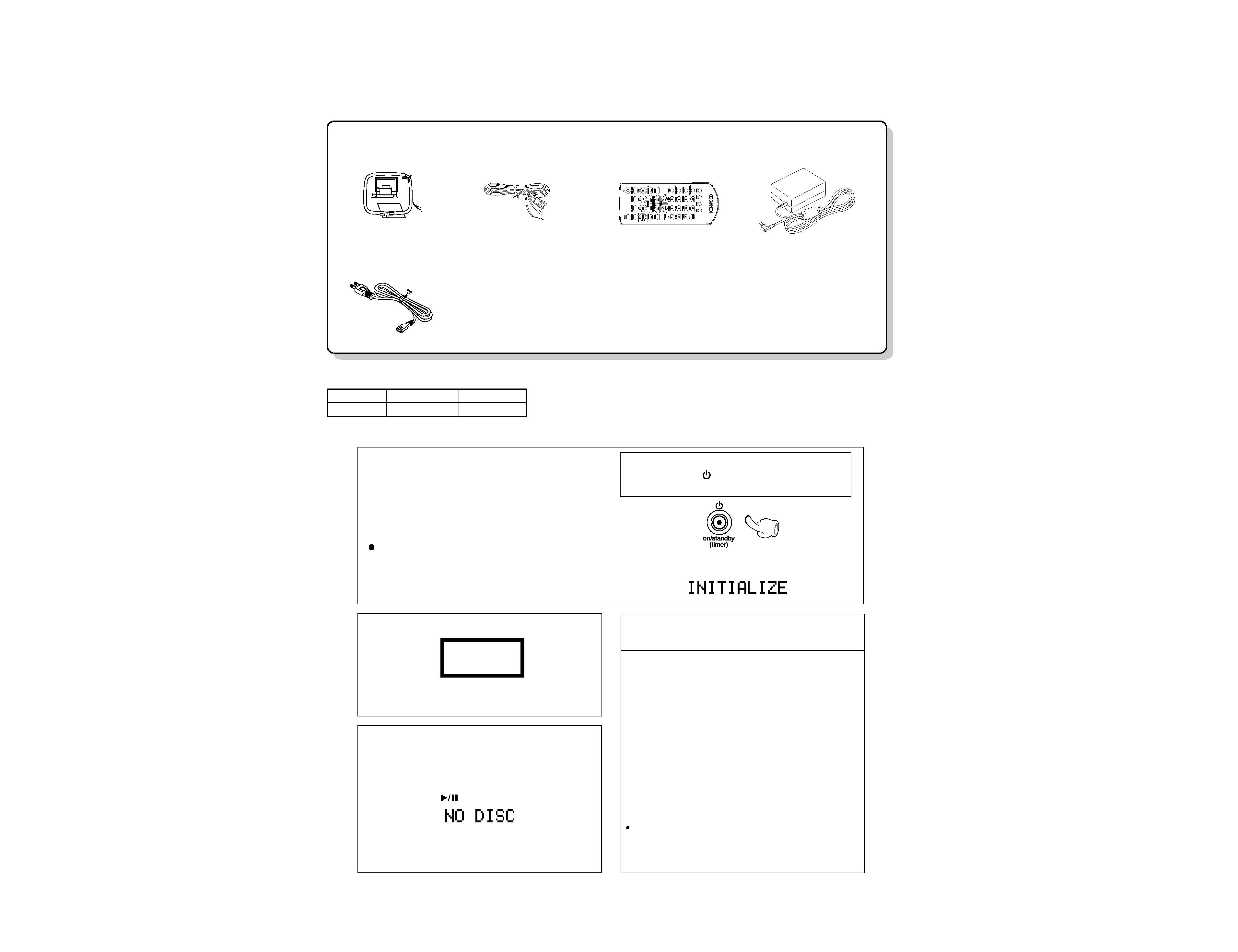 Card-type remote control unit
(1, with built-in button battery)
The microcomputer may fall into malfunction (impossi-
bility to operate, erroneous display, etc.) when the
power cord is unplugged while unit is ON or due to an
external factor. In this case, execute the following pro-
cedure to reset the microcomputer and return it to nor-
Unplug the power cord from the power outlet, then
key depressed, plug the power
Please note that resetting the microcomputer
clears the contents stored in and it returns to condi-
tion when it left the factory.
After resetting the microcomputer, the display will show
The marking of products using lasers
The marking of this product has been classified as Class 1. It means
that there is no danger of hazardous radiation outside the product.
1 Remove the CD from the unit.
3 Wait for some time and verify that the dis-
4 Wait a few seconds and turn the unit OFF.
Note related to transportation and movement
Before transporting or moving this unit, carry out the
The following information is backed up for about
1 day after the power cord is unplugged from the
Display contrast and backlight setting
Main unit CD key indicator setting
Auto power save feature setting
Tuning mode setting (Auto or manual)
---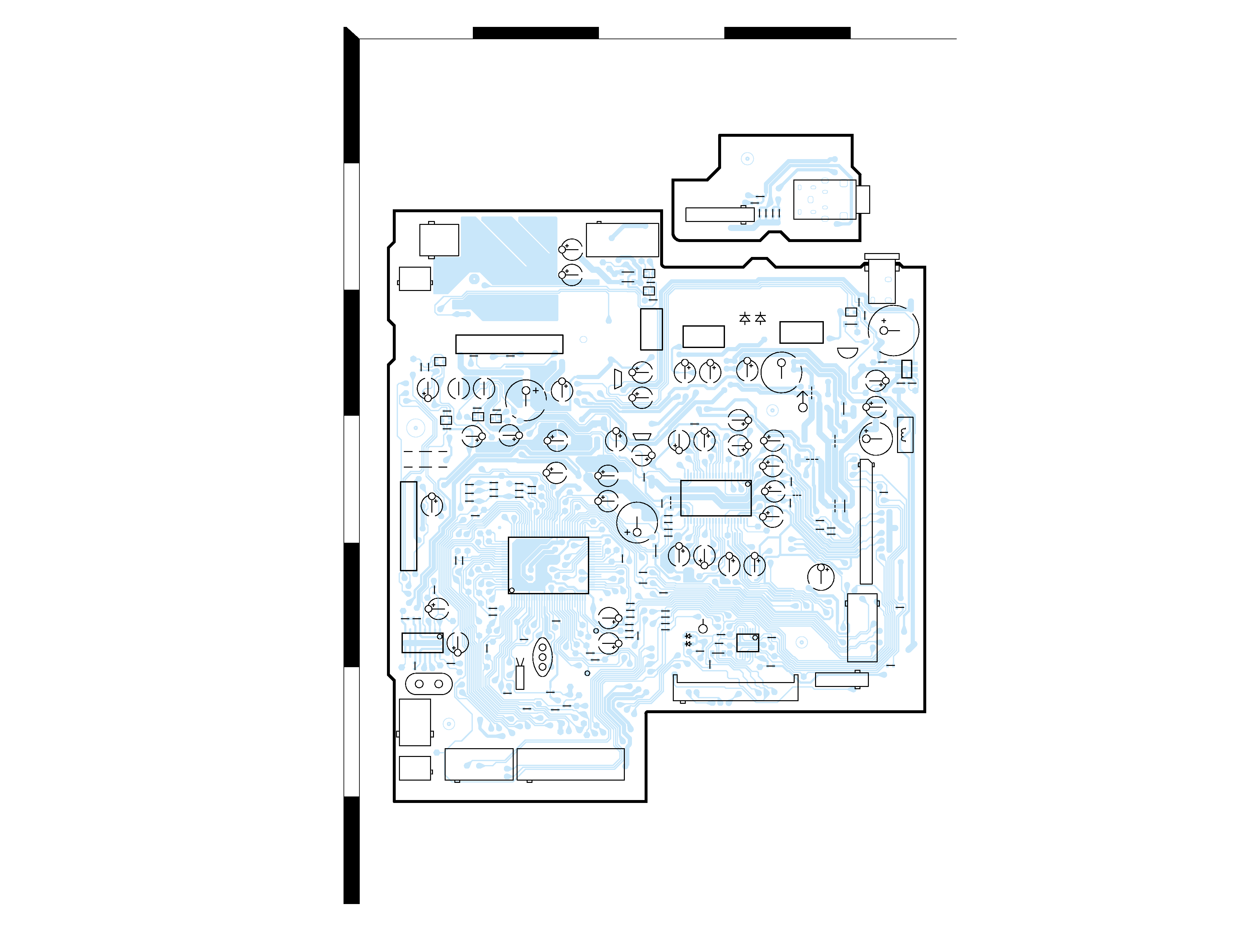 X09-6812-71 A/2 (J70-1695-12) (SIDE-A)
---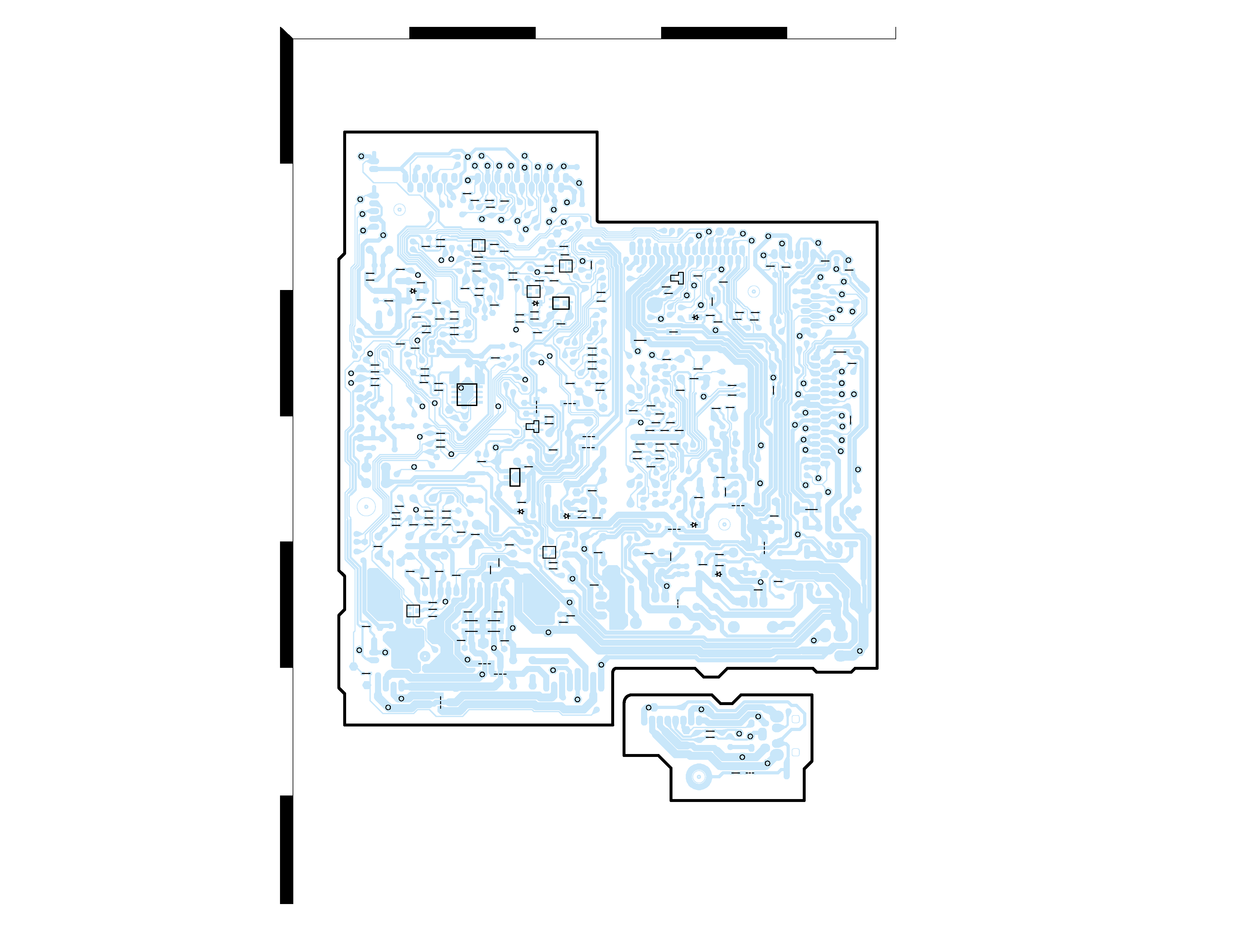 X09-6812-71 A/2 (J70-1695-12) (SIDE-B)
---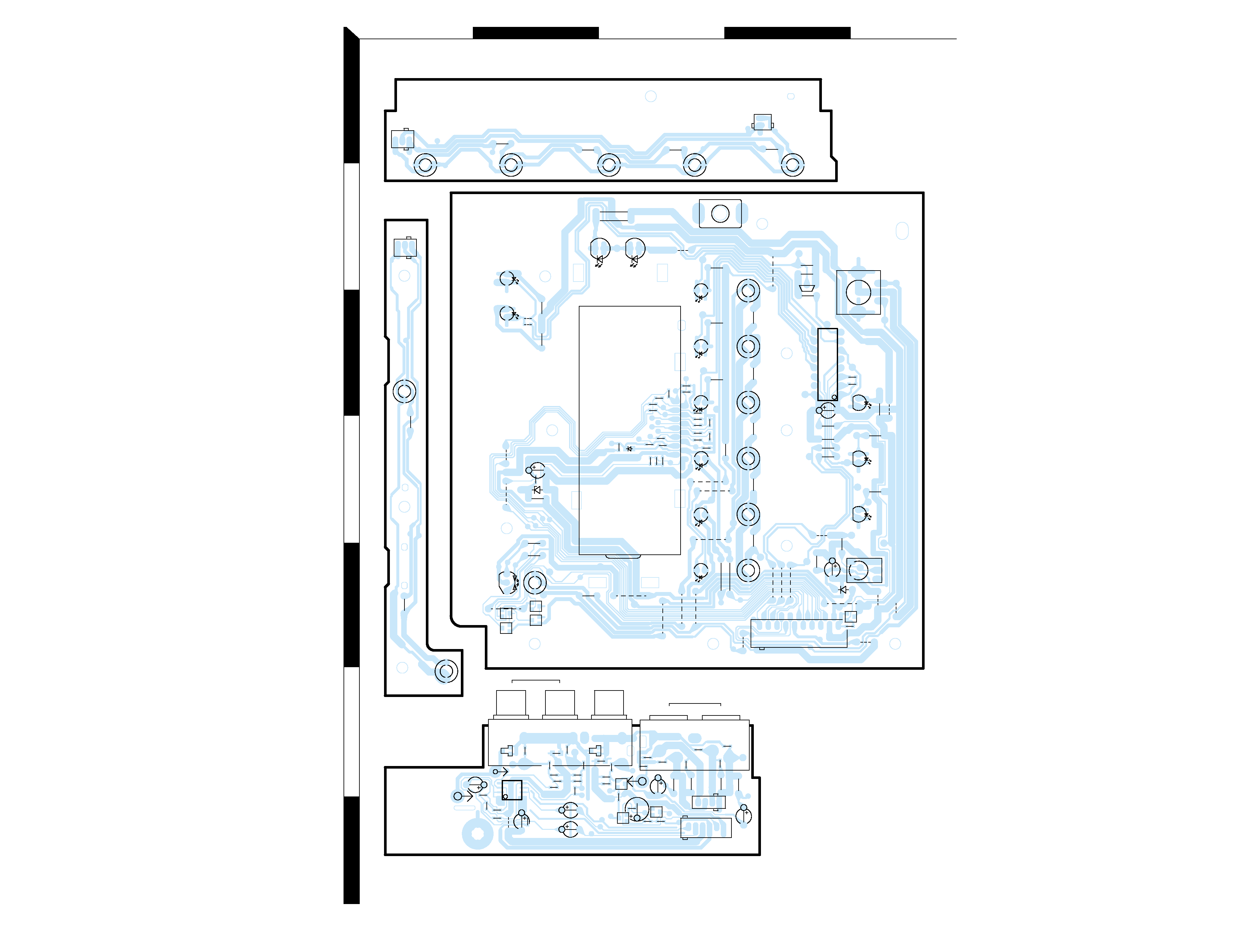 X14-7722-71 A/4 (J70-1696-12)
---