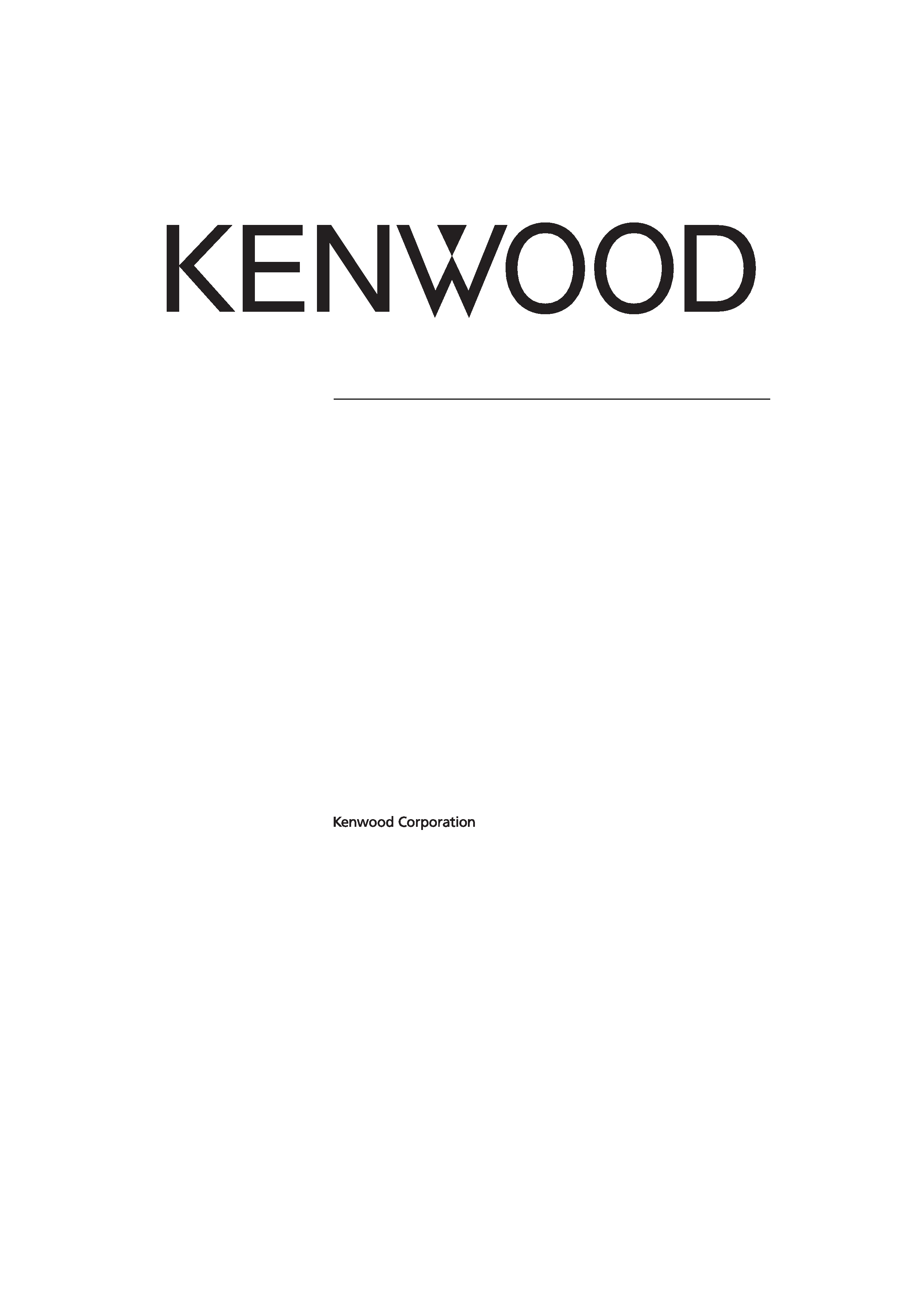 Il Sintonizzatore TV Kenwood per auto, modello
risponde alle prescrizioni dell'art. 2 comma 1 del D.M. 28 agosto
Fatto ad Uithoorn il 21 dicembre 2005
Kenwood Electronics Europe B.V.
---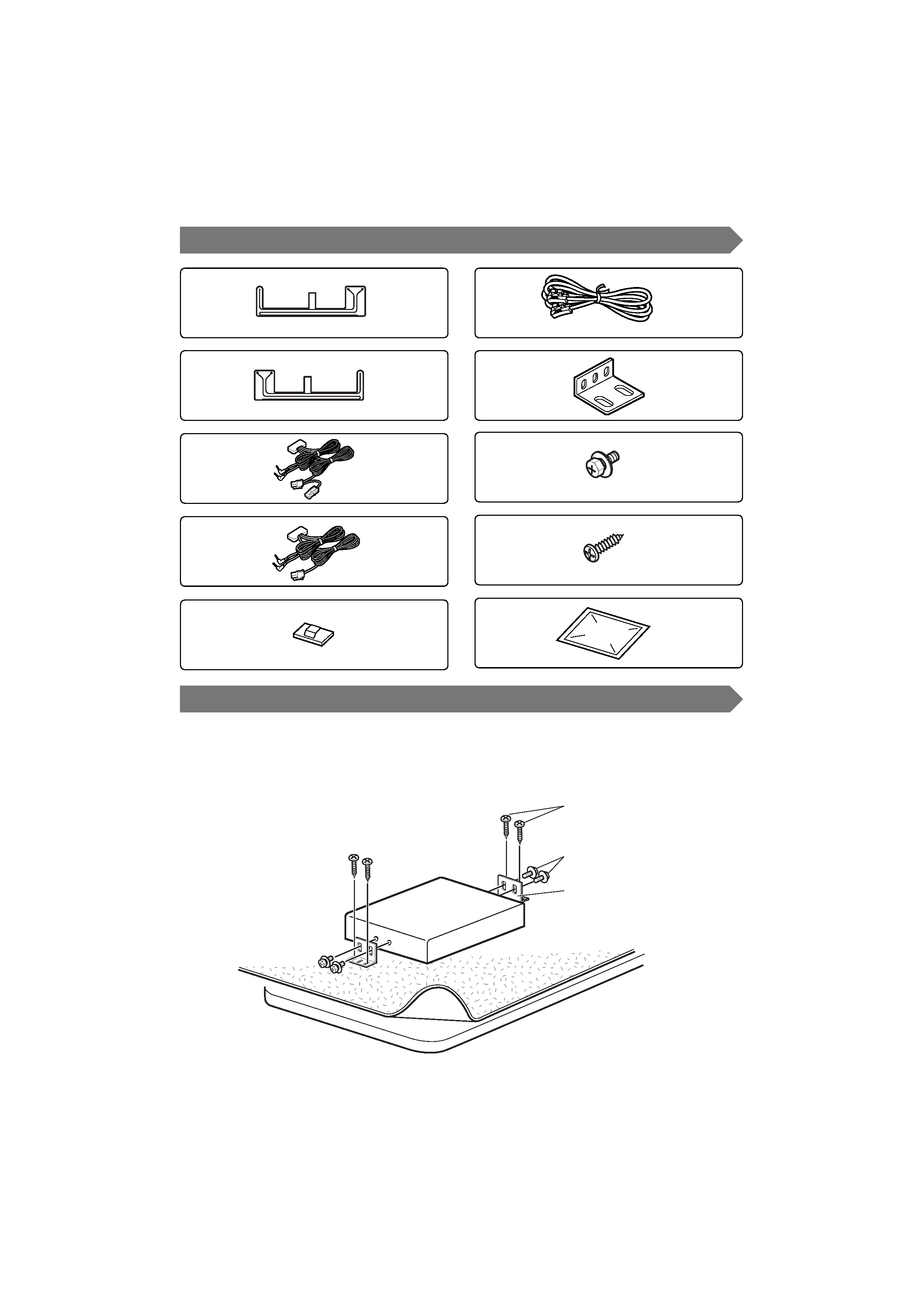 8 and 9) to fix TV Tuner onto an audio board or another.
Installation the TV Tuner Unit
---

Before installing the antenna
· Mounting and wiring this product requires skills and
experience. For safety's sake, leave the mounting
and wiring work to professionals.
· Incar antennas have a lower reception sensitivity
than antennas intended for outside mounting. The
picture may not appear or may be disturbed if the
signal in your area is weak.
· The film antennas are designed specially for use in
· Do not attach the film antennas in the following
­ A place where the driver's view is blocked
­ A place where safety parts such as an airbag are prevented
­ On the surface of a glass such as a rear hatch glass which
· The reception sensitivity lowers in the following
­ A place where a heat reflection glass or mirror-type glass
­ A place where the film antenna of the factory-supplied
­ On the window where the heating wire already exists
­ On the side of the vehicle (door, front quarter window,
­ On a glass (heat reflecting glass, heat insulating glass, etc.)
· Using the cleaner (Accessory
from the glass surface to which the film antennas
· If the ambient temperature is low, warm the glass
before starting the work.
· Before starting the work, confirm well the places
where the film antennas (Accessory
3 and 4) are to be installed.
Once peeled off, the film antennas and double-stick
· Do not fold or damage the film antennas.
· Noise generated by the air conditioner or monitor
can cause poor TV reception.
· The film antennas cannot be installed depending on
· The reception sensitivity can vary with the
windshield wiper operation depending on the
· The reception sensitivity can vary depending on the
relationship between the traveling direction of the
vehicle (the pointing direction of the antennas) and
the location of the broadcast station.
---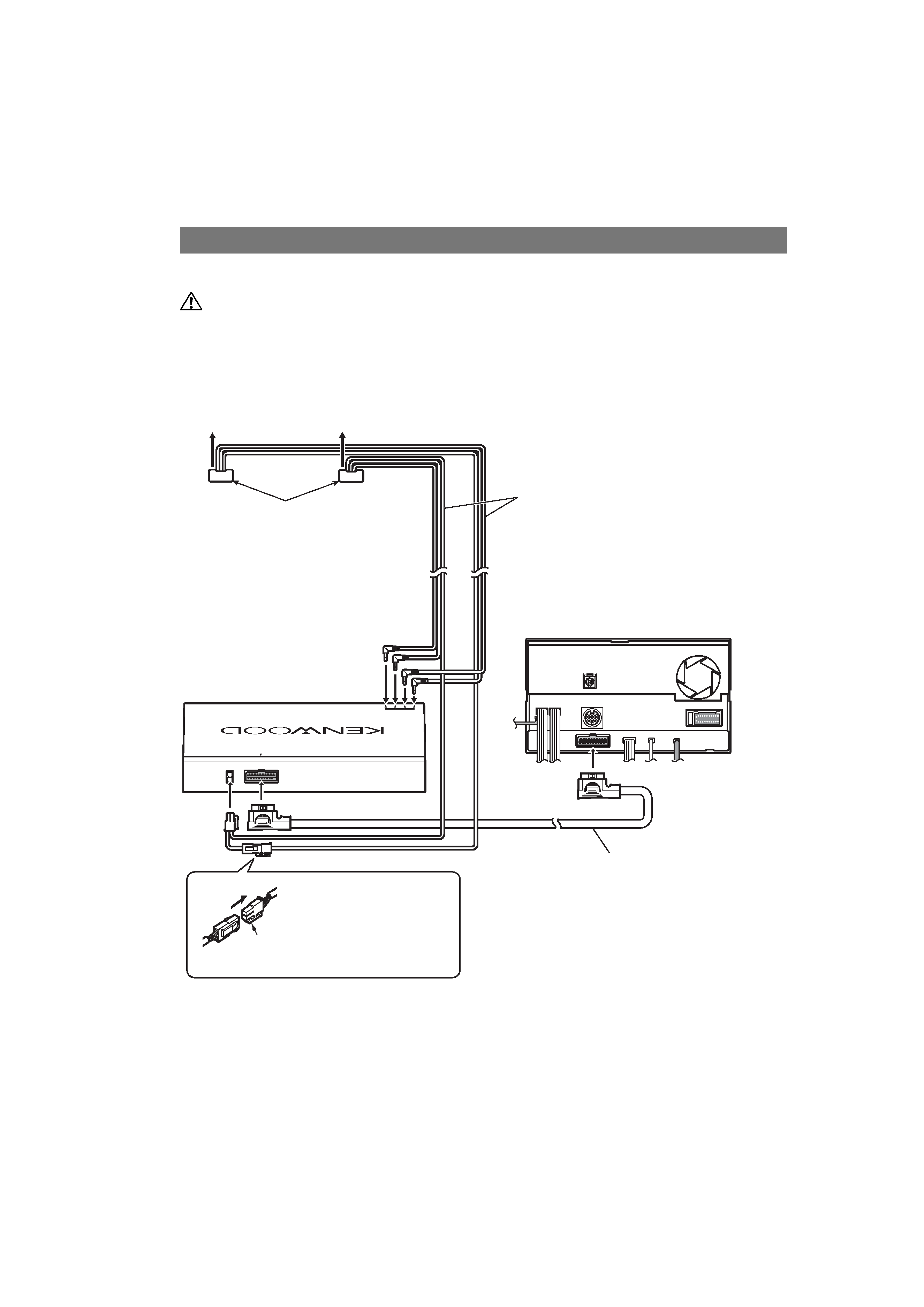 · To prevent short circuits, remove the key from the ignition and disconnect the
- terminal of the battery.
· Make sure to ground the unit to a negative 12V DC power supply.
· After the unit is installed, check whether the brake lamps, blinkers, wipers, etc. on the car are working
· Thoroughly wipe away oil and other dirt from the installation surface. Please avoid installation on uneven
Both the left and right cable connectors are
· Insert the connector with the
hook aligned until it clicks.
disconnecting the connector.
---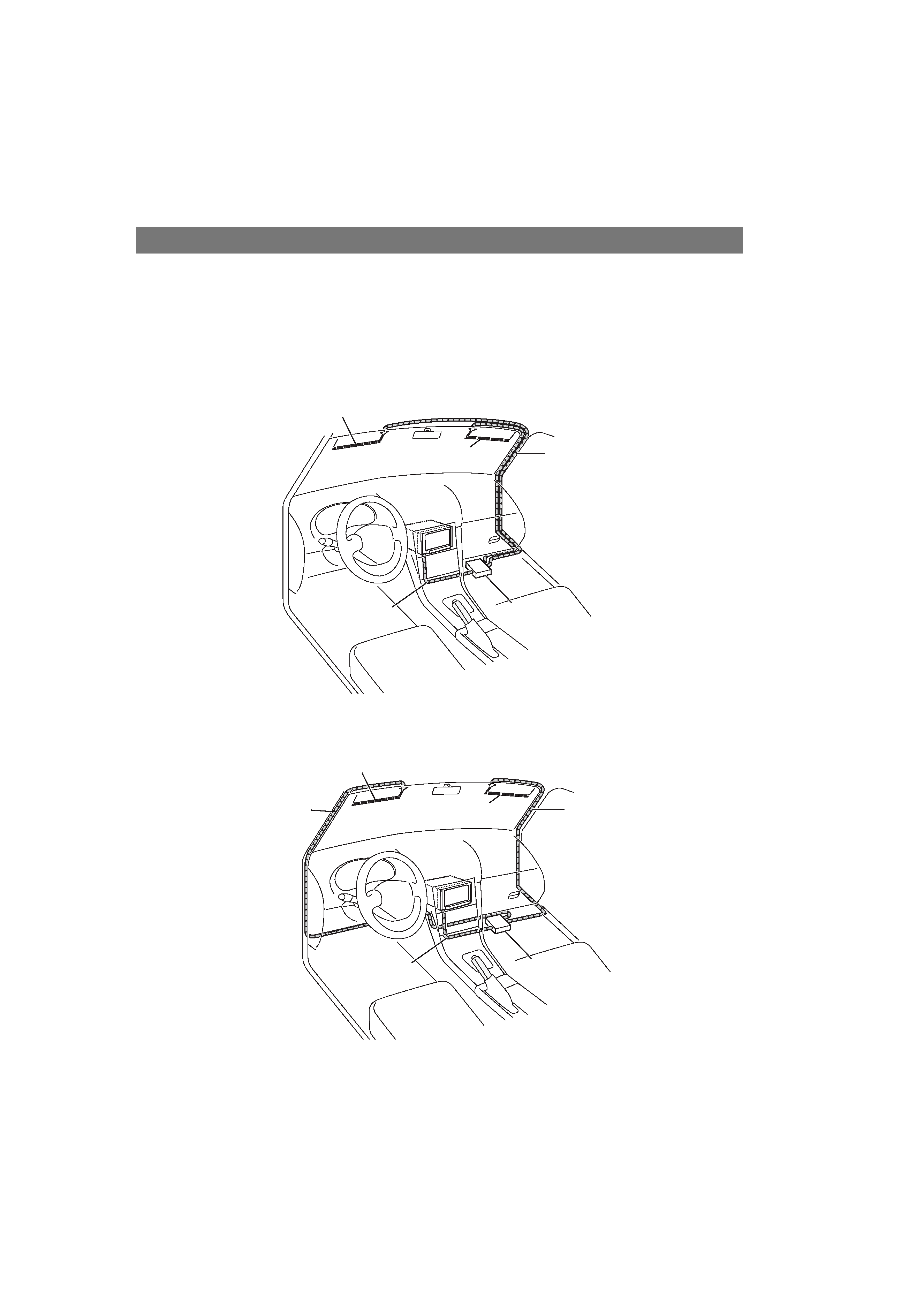 Select either one of the following wiring routes depending on the situation.
TV antenna cables (Accessory
3 and Accessory 4) are different in length. Use them appropriately to fit the
wiring of the vehicle you are working on.
This example shows a case where the cables are routed on the passenger's seat side. For the right-hand-drive
car, route the cables on the left side passenger's seat.
This example shows a case where it is difficult to route the cables near the rearview mirror.
---